Holiday destinations
1920s
,
1930s
,
1950s
,
1960s
,
1970s
,
Airbnb rentals
,
Art deco
,
Australia
,
Belgium
,
Brutalist
,
Contemporary
,
Eco-friendly
,
France
,
Germany
,
Holiday lets
,
Huf Haus
,
Midcentury modern
,
Modernist
,
Most popular finds
,
New Zealand
,
Sweden
,
United Kingdom
,
USA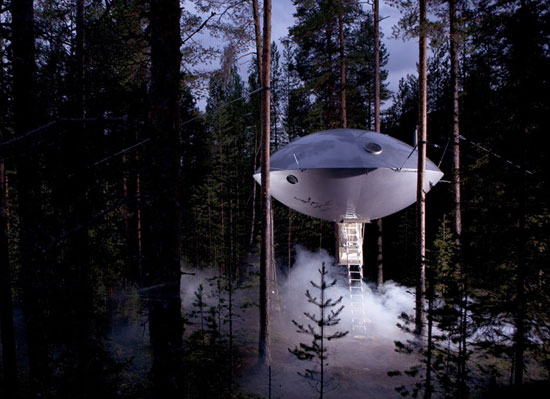 Another round-up, this time with one on eye on anyone thinking about a holiday or vacation. This is modernist holiday lets, the most popular holiday rentals spotted by WowHaus over the years. If you fancy a break somewhere a little more interesting this year, read on.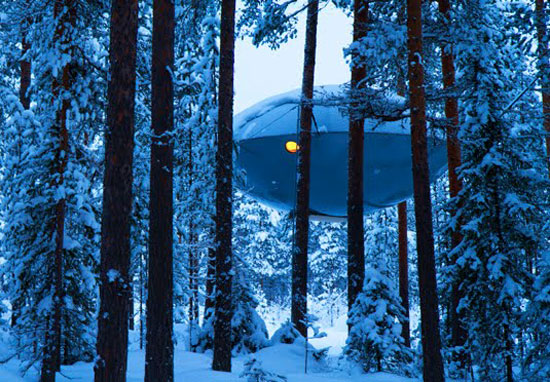 30. The UFO at the Treehotel, Harads, Sweden
Let's start with something utterly bizarre. A flying saucer.
Ok, it isn't quite that. This is one of a group of weird and wonderful dwellings overlooking some stunning scenery, this one essentially a pod in the air offering that sci-fi vibe as well as plenty of activities on the ground. Definitely one to impress friends with when you return.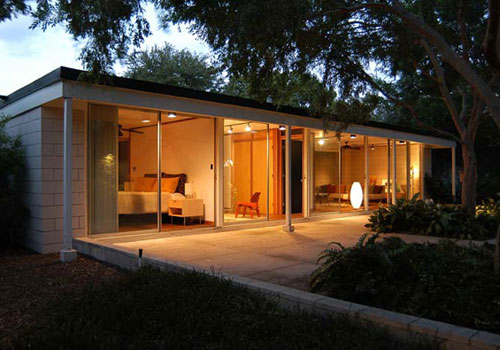 29. 1950s Gene Leedy midcentury modern property in Winter Haven, Florida
When you think Florida you probably think art deco or Disney. Probably not so much midcentury modern.
Dating back to 1954, it has been restored back to its former glory, throwing in some design classics to enhance the period feel too. Seclusion and a 1950s vibe. But if you do pine for Disney or Universal Studios, they are only 45 minutes away.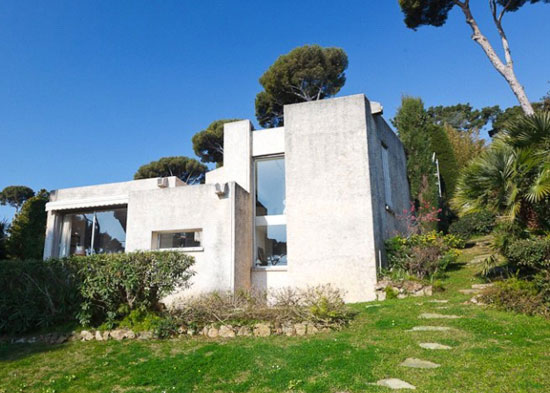 28. 1960s modernist holiday villa in Cap D'Antibes, French Riviera, France
This one was a holiday let, but it was actually up for sale too.
A modernist / brutalist villa, it also throws in some traditional elements too for a real mix of styles. Pool of course and a very desirable location also means it didn't come cheap.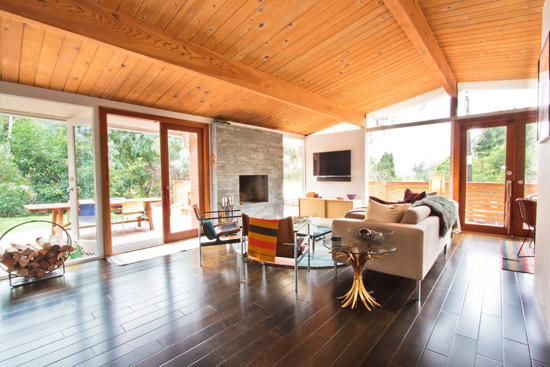 27. Val Powelson-designed midcentury modern property in Los Angeles, California, USA
Another midcentury rental, this one via Airbnb.
A post and beam with the usual extensive glazing, the house bounces between two eras courtesy of a plethora of modern-era fixtures and fittings, throwing in a good amount of luxury too. Somewhere to kick back and relax for as few days and a great spot to investigate Hollywood.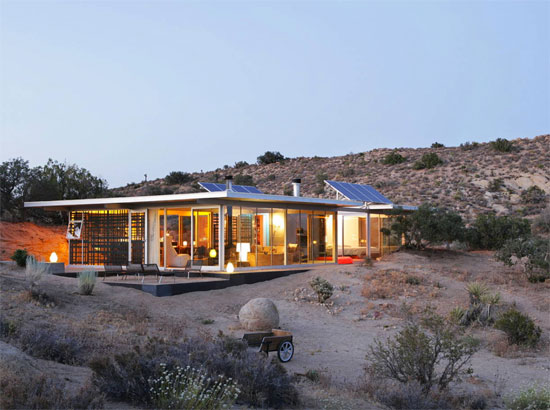 26. Off-grid IT House modernist property in Pioneertown, California, USA
Now this really is getting away from it all.
This is actually an IT house, which is a similar concept to a Huf Haus – built off-site and assembled on it. It is also 'off grid', which generates its own heating and energy, minimising its footprint and offering you a green experience. No TV and Wi-Fi to sitarist you either. If you want solitude and style, this is for you.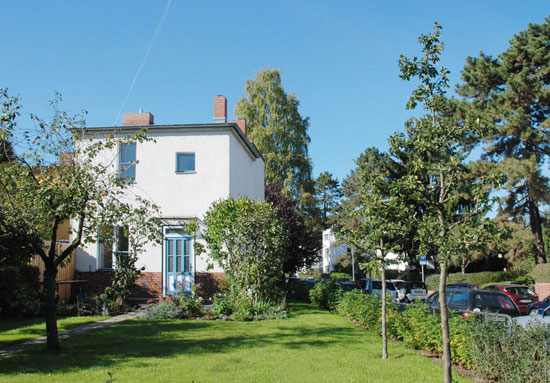 25. 1920s Bruno Taut-designed modernist house on the Horseshoe Estate, Berlin, Germany
From something cutting edge to a house that might well pass for a period piece.
On a 'modernist social-housing development' known as Horseshoe Estate, it was designed by German architect and urban planner Bruno Taut in 1925-30 and awarded UNESCO World Heritage status in 2008, described as the closest you can get to the spirit of the fledgling modernist movement in Berlin. The fittings are handpicked originals or made to measure pieces from 1930s models, so you really do get a sense of history in this one.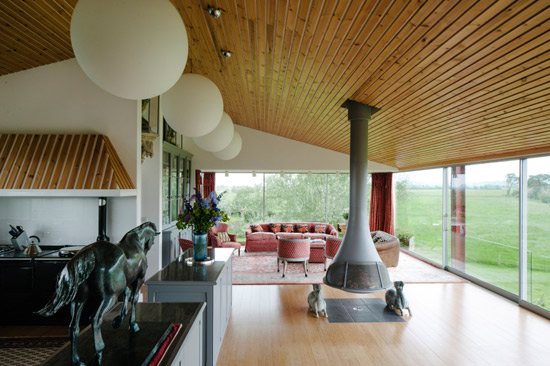 24. Richard Paxton-designed modernist barn in Glastonbury, Somerset
Anyone for a modernist barn? This one really is quite something.
Huge windows, open plan living, high end finishes and a house with something of a midcentury modern feel from within. Lots of land too, so a real getaway for anyone finding life a little too hectic.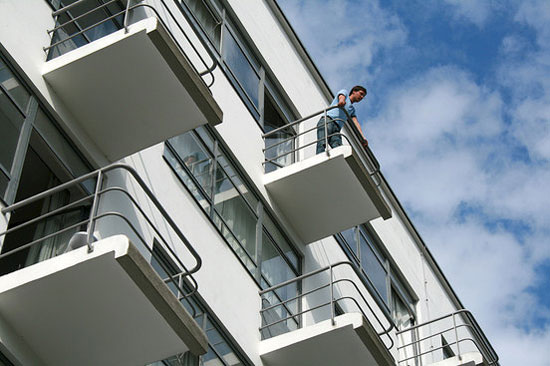 23. Studio flats in 1920s Prellerhaus Bauhaus Studio Building in Dessau, Germany
Want to live like the pioneers of the Bauhaus movement? You can and without a time machine.
The Studio Building was completed in 1926, made up of 28 studio flats with about 24 sq. metres of space, each one let to junior masters and promising students, including Josef Albers, Erich Consemüller, Herbert Bayer, Franz Ehrlich, Walter Peterhans, Hannes Meyer, Joost Schmidt and Marcel Breuer, plus Gertrud Arndt, Marianne Brandt, Gunta Stölzl and Anni Albers on the 'ladies floor'. Now renovated and available to let, with prices definitely on the affordable side.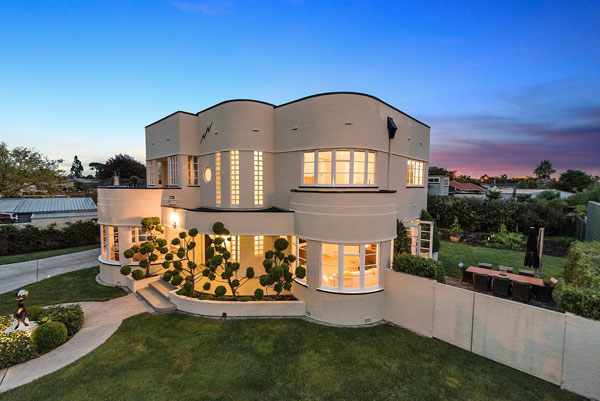 22. The Art Deco House in Hamilton, New Zealand
I only featured this one a couple of months back, which shows how popular it was and is.
Of course, this is a sizeable art deco property. That's always going to be popular.
The house has been updated, but there is still a lot of character here, as well as living space. In fact there are four bedrooms in here, which should make it a fairly affordable option if you can fill it.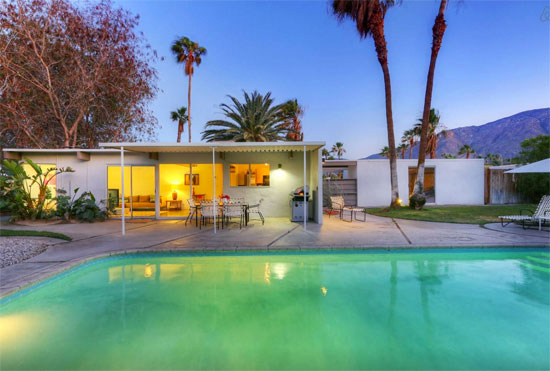 21. 1950s William Krisel-designed midcentury modern property in Palm Springs, California, USA
I think there are always days when we all want to drop everything and go and live the Palm Springs lifestyle. If you are having such a day, this is the house for you.
Designed by Krisel and built by the Alexander Construction Company, this is a well-reserved example of the style, with some additions but without losing too much of the character. Open space, beams, walls of glass, outside/inside living and a pool. What more could you want when it comes to modernist holiday lets?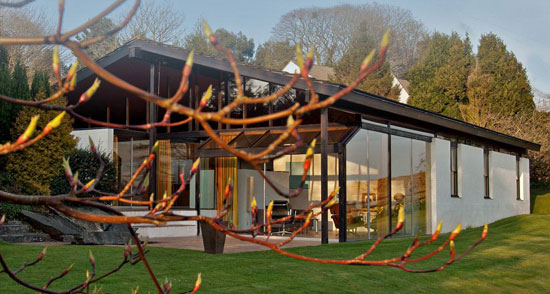 20. 1970s Peter Aldington-designed Anderton House in Goodleigh, Devon
One of the more iconic modernist holiday lets, which can be yours for the night, the weekend or the week.
The grade II-listed building dates back to 1969, when friends of Aldington commissioned him to design a house in Devon with one eye on it being their eventual retirement home. After 25 years in it, the house was (eventually) taken on by the Landmark Trust and returned to its former glory. Not a cheap option, but a great place to experience.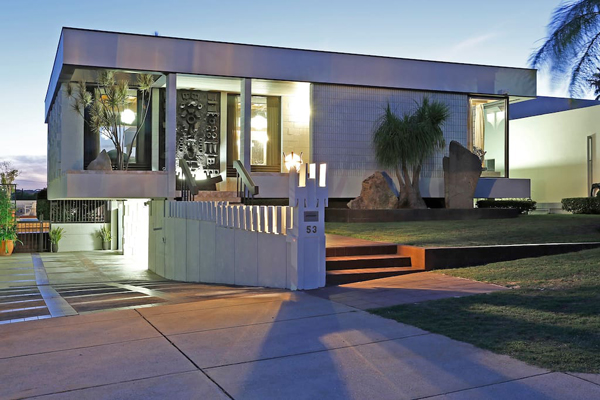 19. 1960s Iwann Iwanoff-designed modernist property in Dianella, Western Australia, Australia
Iwann Iwanoff was Perth's most renowned modernist architect of the 1960s/1970s and this listed house looking like it has been kept pretty faithful to his original design.
Some updating, but so many original features to enjoy in this one, as well as a fantastic pool and entertaining area to the rear. If you want something in the Perth area, this is the one.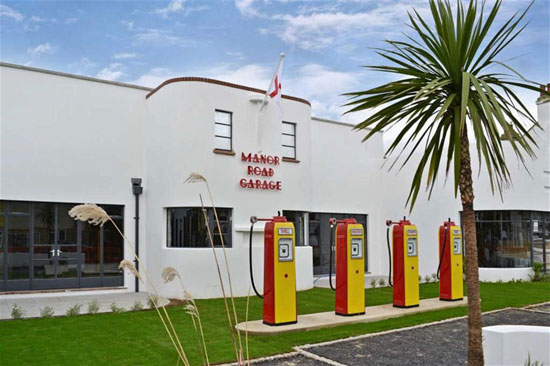 18. Two-bedroom apartment in the 1930s art deco Manor Road Garage in East Preston, West Sussex
I remember when this place was renovated and offered for sale as apartments. This one made it to a holiday let.
The Manor Road Garage and its four petrol pumps picked up grade II listing status back in 2007, but the art deco building actually dates from around 1934, operating as a garage until 1973. Now apartments and just a 10 minute stroll from the beach, this place offers plenty of modern comforts and great photo opportunities outside.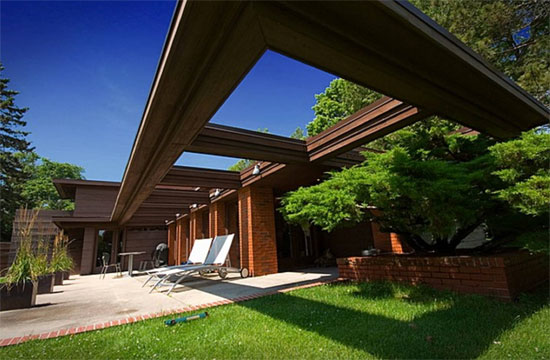 17. Frank Lloyd Wright-designed Schwartz House in Two Rivers, Wisconsin, USA
The first FLW to make the listing – and not the last, which is good news for anyone looking for modernist holiday lets with pedigree.
This one dates to 1938 and was originally designed for Life magazine as its 'Dream House' back in the day. Renovated and with modern functionality, but still retaining most of its key design features. A dream of a stay for fans of the great man.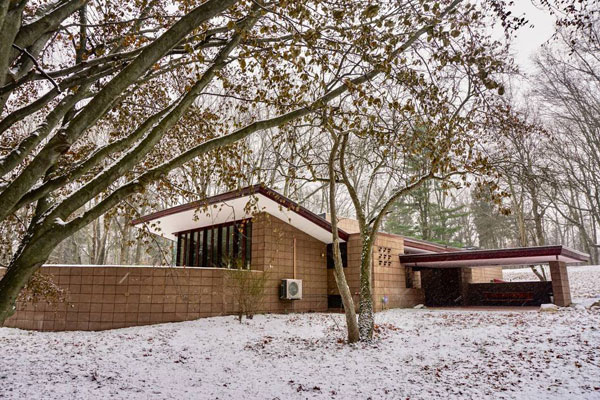 16. 1950s Frank Lloyd Wright Eppstein Residence in Galesburg, Michigan, USA
Yes, like buses, you wait for one then two come along at once.
This Frank Lloyd Wright design was actually one we spotted for sale. It was picked up (fairly cheaply) then renovated and restored to an incredibly high standard. See the listing for details of the work, which really was extensive. If you want to experience some FLW architecture, this is the one to pencil in.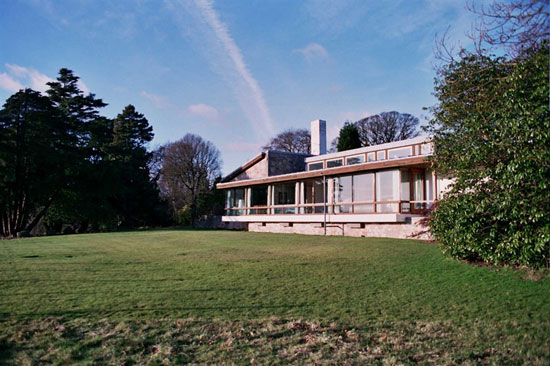 15. 1960s Trevor Dannat midcentury modern Pitcorthie House in Colinsburgh, Eastern Fife, Scotland
If the US is a little distant, perhaps Scotland is more for you?
This dates back to 1968, the work of architect Trevor Dannat and sat on one of the largest private estates in the area. it looks like a time capsule within, although a couple of details suggest a renovation in keeping with the original era. Either way, quite a place.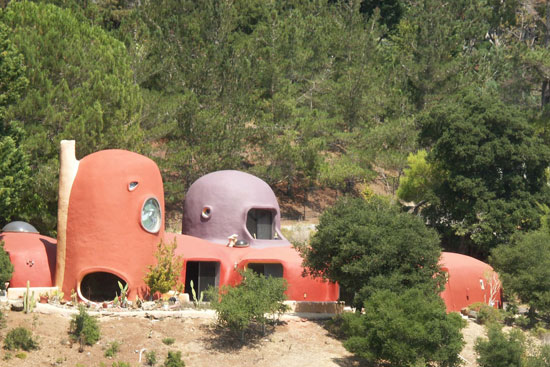 14. 1970s William Nicholson-designed Flintstone House in Hillsborough, California, USA
This one has a bit of history on the site, having been offered for sale in the past. It is also one of the oddest modernist holiday lets on the list.
But it did eventually make it to the rental market, giving you the chance to experience this experimental slice of modernism, which is as interesting inside as it looks from the outside. Strange, wonderful and definitely an experience.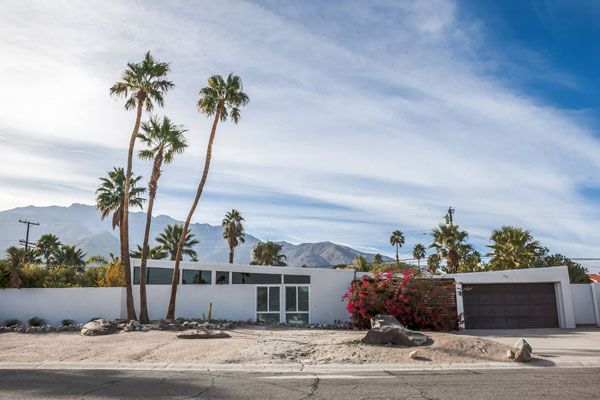 13. 1950s midcentury modern Alexander property in Palm Springs, California, USA
A second 'Alexander' available to rent and again in Palm Springs.
Described as a 'desert oasis', this is classic MCM with a butterfly roof, outside / inside living and the pool space that makes this a dream holiday destination. Only five minutes to downtown Palm Springs too. Pretty much sells itself as a place to kick back and relax.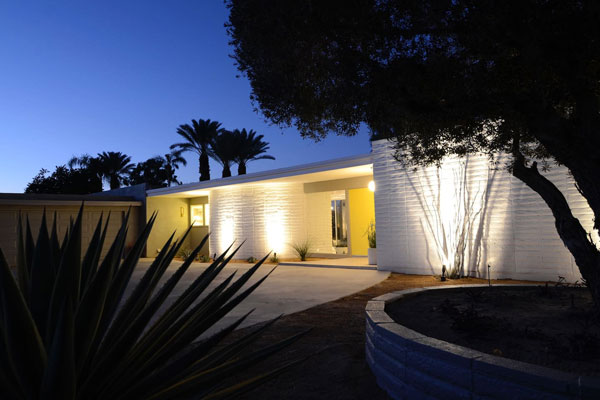 12. 1960s midcentury modern property in Bermuda Dunes, California, USA
More Californian MCM, this one part of a development by Ray Ryan, with this house dating to 1960 and one of the original fairway homes of the Bermuda Dunes Country Club, which attracted big-name celebrities in its day.
Maintained well and updated to emphasise the original era, with plenty of MCM design classics dotted around the place. Oh yes, a pool too, which is pretty much essential for any holiday getaway in this part of the world.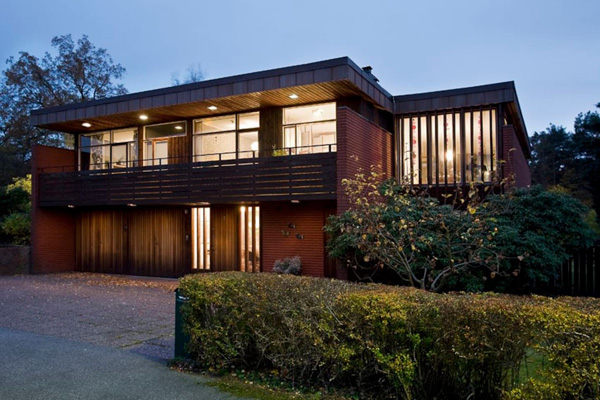 11. 1960s modernist property in Stockholm, Sweden
From California to Stockholm, which is obviously quite a contrast.
But a similar era, even if the architecture is radically different. This is a dream for anyone who loves the Scandi style of the mid-20th century. Some modest updates here and there, but the bulk of this one has been renovated to a high standard, using many of the original details. If you fancy investigating Stockholm, this could be a great base,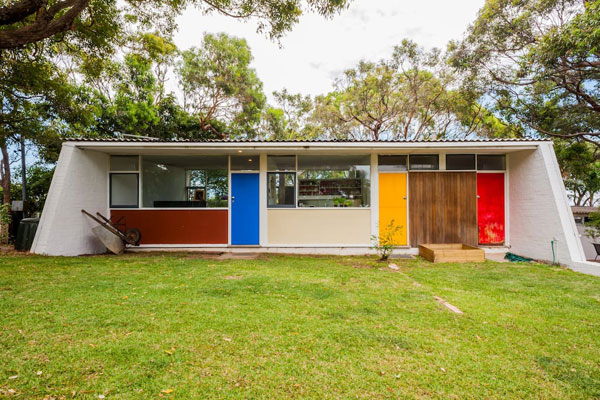 10. 1950s Harry Seidler-designed modernist property in Newport, New South Wales, Australia
Harry Seidler was one of the foremost modernist architects in Australia in the 20th century and this is a rare opportunity to experience his work first hand.
it has undergone a 'careful restoration' over recent years and by offering it via Airbnb, the owners hope to generate money to finish off ongoing works. Not that it looks to need as great deal of work. This place looks superb both inside and out.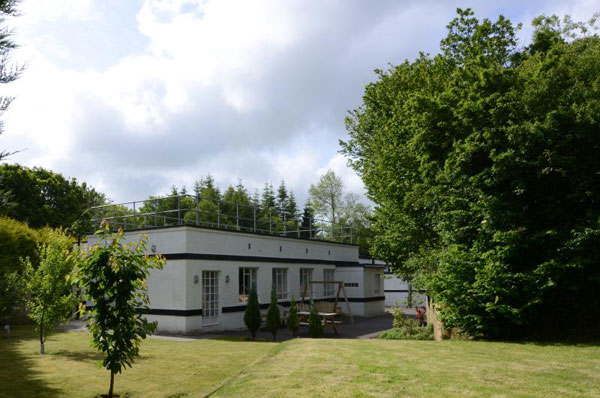 9. Art deco-style Filter House in Ladock, Cornwall
Another from 2018 and as such, a hugely popular find.
it isn't art deco as such. This is from the 1950s and was built by the South Cornwall Water Board as a utility building to pump water to the Roseland Peninsula. But someone has taken it on and given it something of an art deco makeover in terms of the finish, although there are plenty of modern amenities in place too. A nice period rental option.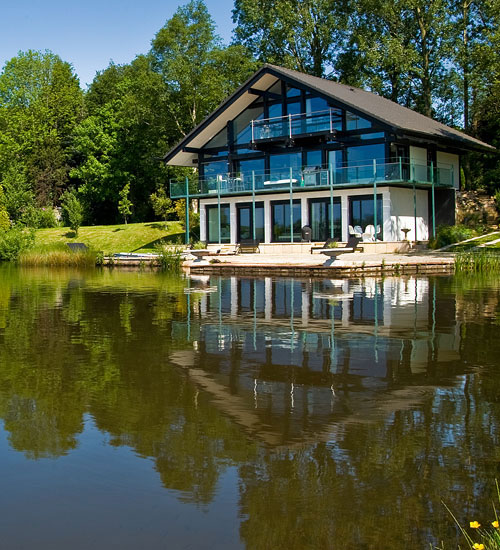 8. Huf Haus at Cleveley Mere, near Lancaster, Lancashire
Yes, a Huf Haus – and you don't need to shell out £1m+ to get it. This is one of our top 10 modernist holiday lets.
Not far from the M6 or the Lake District, it offers everything you would expect from a Huf Haus, as well as a lakeside location. A great weekend getaway.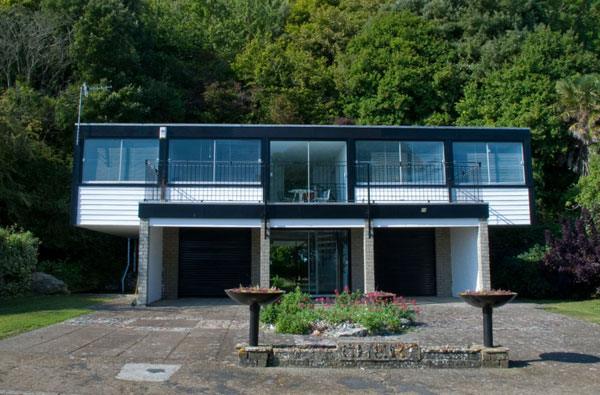 7. 1970s Gilbert and Hobson modernist property in Ventnor, Isle of Wight
This house hasn't really been outside of the original occupants' ownership, which is good news if you fancy a trip back to the 1970s.
Well, in terms of architecture anyway. But inside, this has been updated, although there is a 'retro' vibe throughout this one. Note this one isn't great for small children, but it should be fine for older children (and adults of course).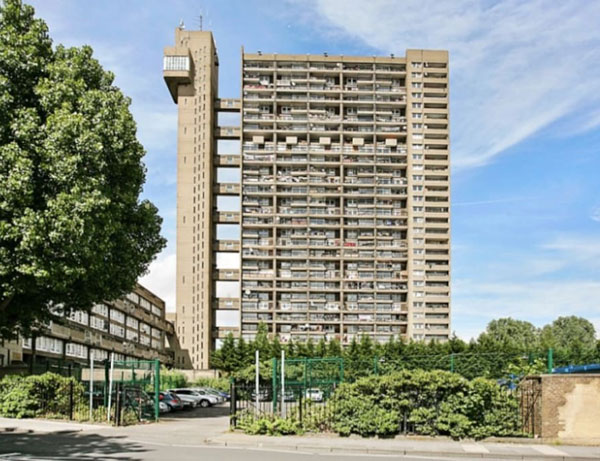 6. Erno Goldfinger-designed Trellick Tower apartment in London W10
I'm not sure this is everyone's idea of holiday living, but if you are doing a London break, this could be a base for your trip.
You don't get the entire apartment. You can book a single room in a three-bedroom apartment, with the owners of the flat occupying the rest, but sharing access to the kitchen, bathroom and living room. It's on the 19th floor and is a very affordable option if you don't mind sharing.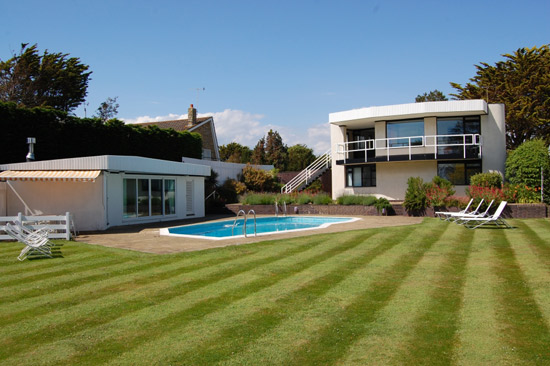 5. 1960s grade II-listed Vista Point by Patrick Gwynne in Angmering, West Sussex
This is one of my personal favourites – and you can probably see why.
This was on the market, but the new-ish owner has taken the bold step of offering it as a holiday let rather than just living in it. Good news for all of us. A design that makes the most of its coastal location and wonderful views and a wonderful retro theme throughout. That pool and pool house too. This is holiday heaven.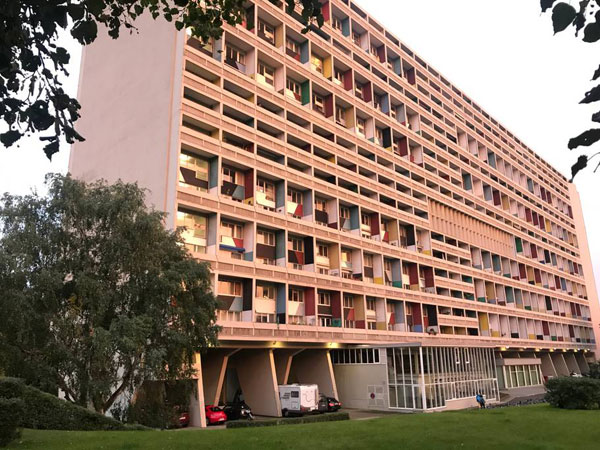 4. Apartment in the Le Corbusier Unite d'Habitation in Berlin, Germany
Price and architecture are both very appealing with this one, which is another 2018 find.
A modernist icon dating back to 1957 and just a short walk from the Olympic Stadium, it has been 'historically renovated' with plenty of original elements still present. That price? From £9 per night. The cheapest of all the modernist holiday lets.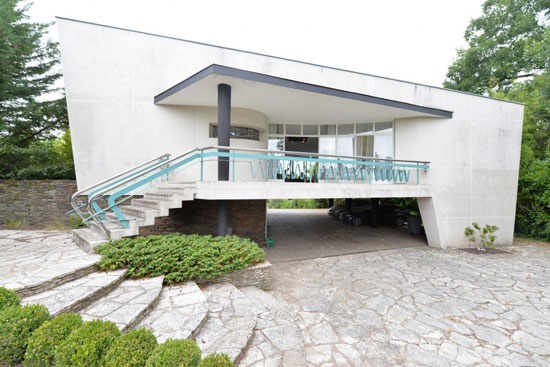 3. 1950s Georges Lacaze modernist property in Bergerac, Dordogne, France
Another consistently popular property and another of my personal favourite modernist holiday lets.
It looks like a 1950s modernist time capsule at first glance and some parts are, not least the kitchen and pool area. But this has been renovated to an incredibly high standard, with so much to catch the eye inside and out. When you get bored of the architecture, you'll be pleased to know that it also has all the modern-era essentials and is just a short distance from Bergerac itself. Dreamy.
2. 1950s midcentury house in Bridlington, East Yorkshire on Airbnb
This one has been hugely popular since I spotted it back in 2016. Architecture and location both very appealing.
I say location because it is quite accessible for many people and as for the architecture, this is a rare MCM build in this area. So much originality and plenty of little vintage touches bring this one to life. Price on its side too and who knows…you might just spot David Hockney on the high street.
1. 1970s Julian Lampens-designed brutalist property in Sint-Martens-Latem, Belgium
It takes something very special to take the number spot in the modernist holiday lets rundown. And this is a very special house.
Described as 'one of the most radical residences ever built in Belgium' it was the work of architect Julian Lampens, built between 1972 and 1974. The interior is made up of geometric shapes, with the sleeping area a circle, the kitchen a triangle and a square desk for example. Oh and all that concrete too, which you will either love or hate. I love it, obviously. Still futuristic despite its age and only offered over a short period of time each year.
If you want it, get in the queue.
That's the round-up complete. But let me add that if you see any interesting holiday lets, do get in touch and let me know. Also, I am considering promoting modernist holiday lets directly from the WowHaus website if the demand is there. If you have an interesting holiday let and like the idea of promoting it via WowHaus, do get in touch again.