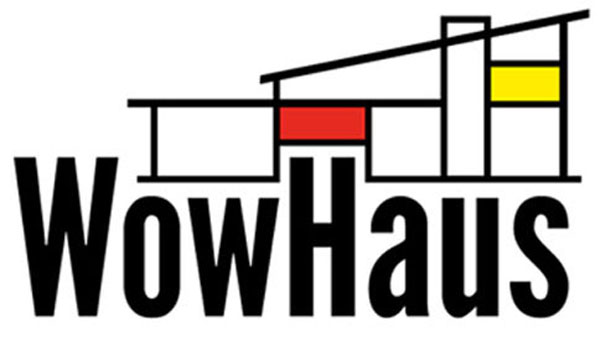 Ok, here's the bit where we get to know each other. My name is David and I run and write the WowHaus website if you want to work with me. Or me to work for you.
That's right, this isn't an office staffed with 10 staff plus an admin team. WowHaus is one man, his computer and his phone, plus a list of property finds.
If you like what I do, perhaps we can work together? It would help you and it would help to support this website. If that sounds like a great idea, read on.
But before we do, some background.
WowHaus is a rapidly growing site focusing on architecturally interesting houses, both old and new, as well as interesting and relevant interior design. The site has a very strong fanbase on Twitter and Facebook (not to mention Pinterest and Instagram), as well as a rapidly growing number of people who follow us via a weekly newsletter. Of course, a good number of people just drop by regularly too.
You might know WowHaus from the national press too. See those houses that appear in the press that are time capsules or just plain interesting architecturally? Many are picked up from WowHaus before appearing in the newspapers. Note that I have also been featured in the likes of The Times and the Daily Telegraph, as well as being profiled in World of Interiors.
I 'fell' into this for one reason. I love houses and I love architecture. I have no formal training or work experience in either property or as an architect. I simply love interesting houses. That's the basis of this site and that 'love' of the subject matter is the basis of any popular blog.
You really can't fake it. I needed an outlet to tell the world about all the houses I found and a website was born. Thankfully, other like-minded people feel the same way. But ultimately the bills need to be paid and sadly, they don't accept love and enthusiasm. Which is why we have to talk about money.
So, still interested in working with me? Read on…
1. Banner advertising
All of the advertising is handled by Mediavine. If you want to run any kind of ad campaign or banner campaign on the site, please visit this site.
2. Sponsored posts
If you want to create a sponsored post on the site, I might be able to work with you to do just that. The post will be on the front page and in the archive of the site. I can work with you to ensure the content works with our audience too. Basically, it needs to. The content has to be of interest to my readers. That's the bottom line.
Please note that I DO NOT involve myself in link building activities or anything else that isn't legitimate, so please do not contact me if that is your aim as a reply will not be forthcoming.
3. Email newsletter
I can feature you in our regular newsletter if you prefer to go that way. Do get in touch if this is of interest and once again, I can work something out together. Perhaps you want to sponsor the newsletter? That could be mutually beneficial.
4. Competitions / promotions
If the product is related to architecture, interiors, interior design and so on, we can also look at the possibility of a competition or promotion. Do get in touch if this works for you. These can also be promoted in the newsletter and on social media.
5. Site sponsorship
If you want to sponsor the site, I am happy to discuss the possibility, either long term or for a limited time – removing all other advertising if required. You can even sponsor the editorial posts for a period of time too. Again, please get in touch if this is of interest.
6. Listings
I have thought about creating directories of services and architects on the site, which is a logical next step in light of the site's content. If this is of interest, I would love to hear from you.
So a lot of possibilities and I'm sure there are more. I'll even be willing to write freelance for you too if that's something you want to discuss. Whatever it is, drop me a line in the first instance. I am at [email protected]
– and if you want to chat on the phone (I do love a chat), then ask for my number and we can have a natter about it all too.
If you want to know more about me and want to chat online, you can also visit the site LinkedIn page. Or message me via any of the social media platforms. Basically, let's talk.
And finally….writer for hire…
If you are looking for a property writer or indeed any kind of writer, please consider me for the job. I am ready, willing and able.
My name is David and WowHaus is the blog I write personally and in its entirety. This isn't a business or a huge project. This is one man and his computer, researching houses and apartments, as well as some interesting interior design.
As you might have gathered from that, I have a good knowledge of houses and property and a keen eye for stylish interiors. But my background isn't in property. Previously I have been employed as a technology writer, creating content for the likes of Tech Digest, T3, Mobile Choice and more.
Talking of content, I have provided expert opinion for newspapers such as The Times and the Daily Telegraph in the past and written a feature on myself and the site on the much-revered World Of Interiors magazine to name just a few things.
But right now, after taking a step back to help with childcare, I am looking for freelance writing opportunities or anything long term if the opportunity arises.
I am happy to talk about anything and everything if you have a suitable gap to fill, from copywriting through to feature writing and everything in-between. Working in your corporate or company blog? Helping with the social media? Looking to get your estate agency a little more attention? I may be the man to help there too.
Just get in touch with me at [email protected] and I am happy to talk anything through. Look forward to hearing from you.