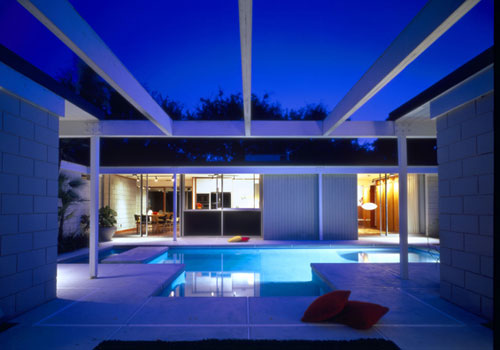 This is a dream home, but it is one you can have for under £1,000. But that only gets you this Gene Leedy-designed three-bedroomed midcentury modern property in Winter Haven, Florida for a week.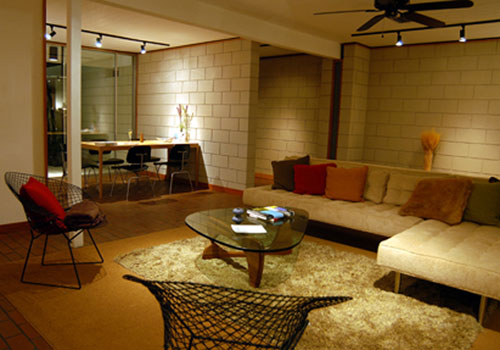 It's a holiday let – and holiday lets don't come much more stylish than this. Leedy designed this in 1954, with the current owner lovingly restoring the house to its former glory, packing it with some midcentury classics along the way. Yes, you can live the dream – even if it is for days, rather than years.
The house has two separate wings divided by a pool and hot tub, a design very much out of the Sarasota School of Architecture, which produced designs ideally suited to the warm Florida climate. There's also three double bedrooms, three bathrooms,a large reception room, office / den, kitchen, dining room, laundry room and a double garage outside. Plenty of space for a group of you in fact. Suddenly that price seems a little more realistic.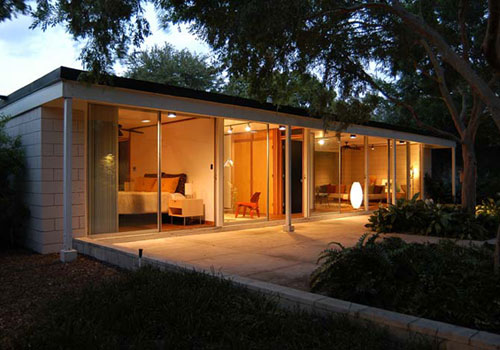 The house is apparently located on a secluded, private plot in the town of Winter Haven, Florida. There are plenty of other architectural gems in the area, but if you get bored, Disneyland and Universal Studios can both be reached by car in approximately 45 minutes. Orlando airport os about 72km away.
That price? £995 per week, you can book online via the Modern House website.