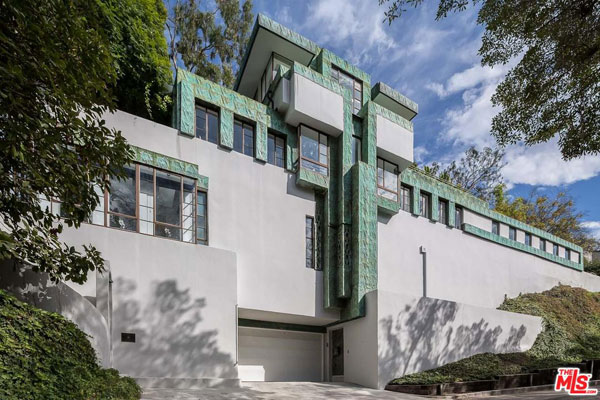 His dad gets more of the limelight, but this 1920s Lloyd Wright-designed Samuel Novarro House in Los Feliz, California, USA is rather special.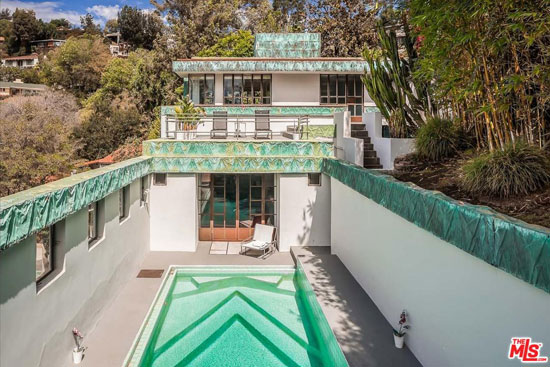 Yes, Lloyd Wright is Frank Lloyd Wright Jr and a strong/bold architect in his own right. The style? Well, it's described as Mayan-Inspired art deco, which is probably as niche as it comes.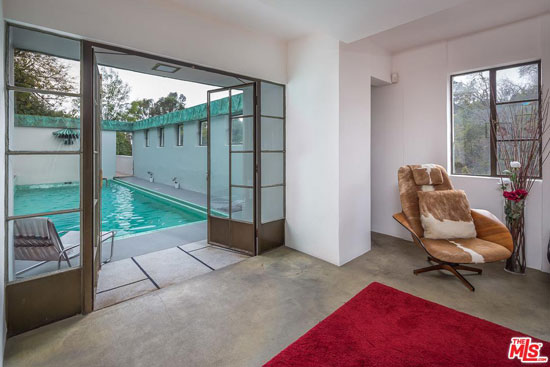 Not that I'm criticising it. But going down a different path, Lloyd Wright has created something that still turns heads 90 years on. That's what great architecture does.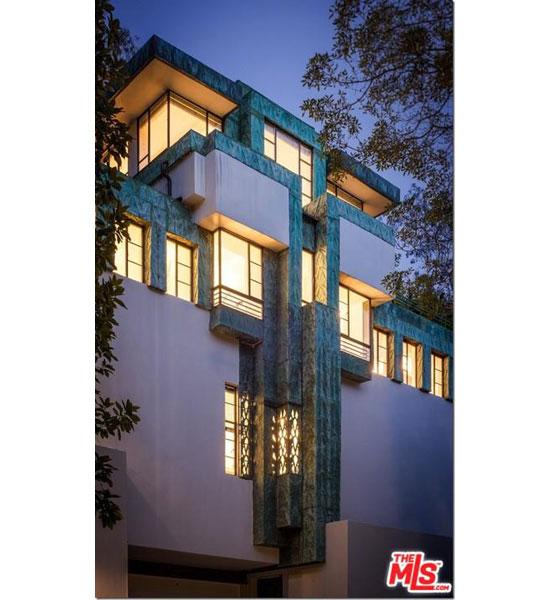 It has an interesting past too. The house dates back to 1928, but for Louis Samuel, business manager of early screen star Ramon Novarro. No, not a name I'm familiar with either.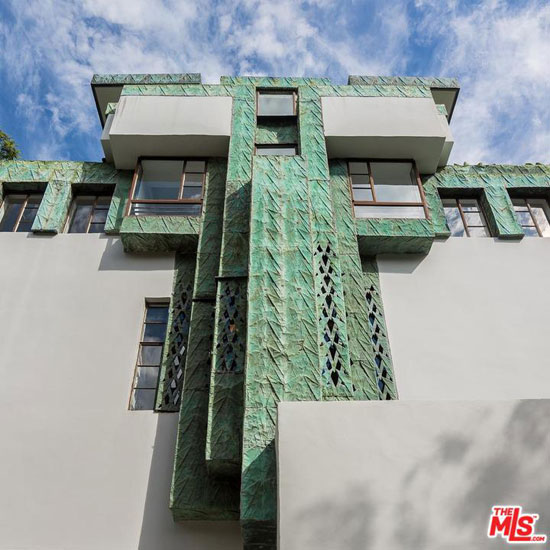 However, when Novarro discovered that Mr Samuel had embezzled the movie star to pay for the house, he assumed ownership of it, working with Lloyd Wright to increase the size of the house to what you see now.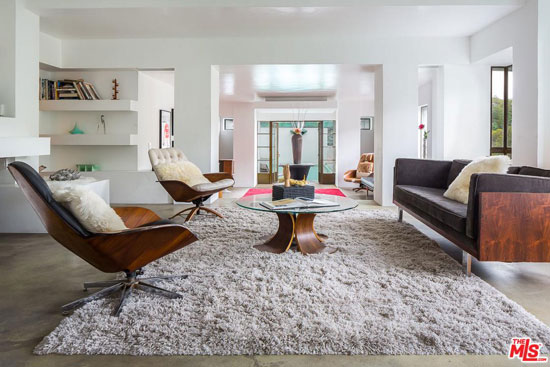 It had mixed fortunes after that. At least it did until the 1990s, when Diane Keaton (someone I have heard of) moved into the place, working with architect Josh Schweitzer to restore the place to its former glory. Things haven't changed much since then.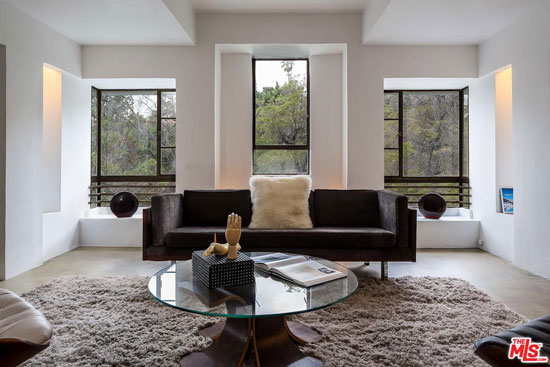 The restoration was obviously a pricey affair and the finish throughout this one is pretty much immaculate. Perhaps a little too restored for some, but there's no faulting there quality of the work here.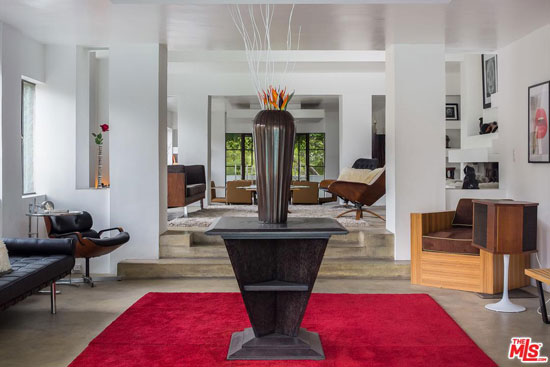 It's also a restoration that has left Lloyd Wright signature details intact, not least with the oxidised copper accents on the front of the house, the white concrete walls, the geometric window panels and of course, that amazing swimming pool, which is framed by copper-lined walls and fed by a fan-shaped fountain. That's old school Hollywood glamour for you.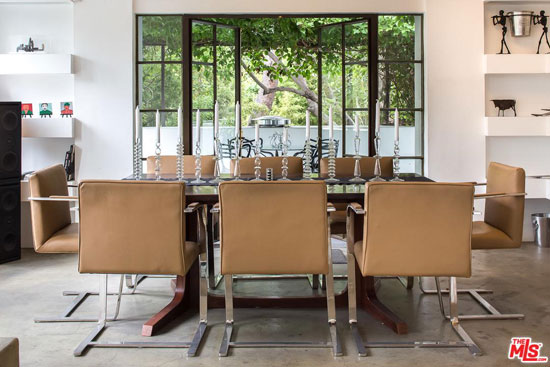 Love the setting too, with the house built into a hill and almost becoming part of the nature over the years.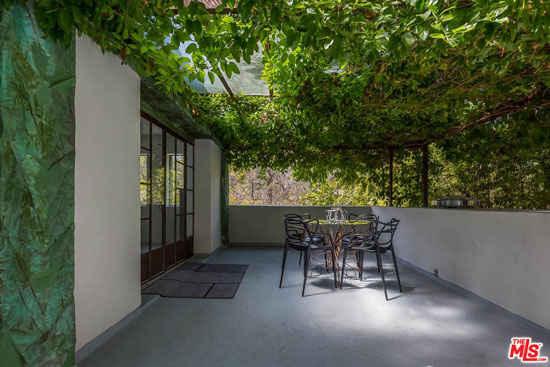 You get 2,690 sq. ft. of living space in this one, which includes three bedrooms, three bathrooms and good-sized reception space, Much of that benefits from natural light, courtesy of the walls of glass throughout the house.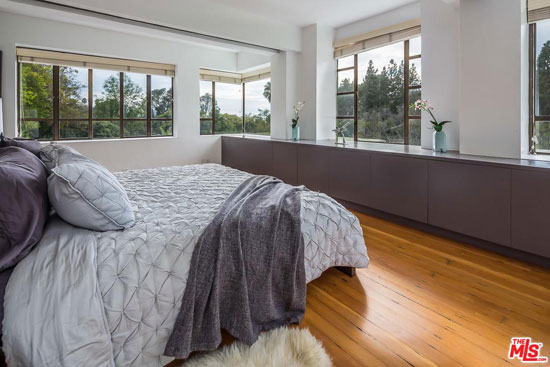 Landscaped gardens outside too, as well as terraces and of course, that pool area, which is part of the indoor/outdoor flow of this place. An exclusive neighbourhood of course and a now listed as a Historic Cultural Monument.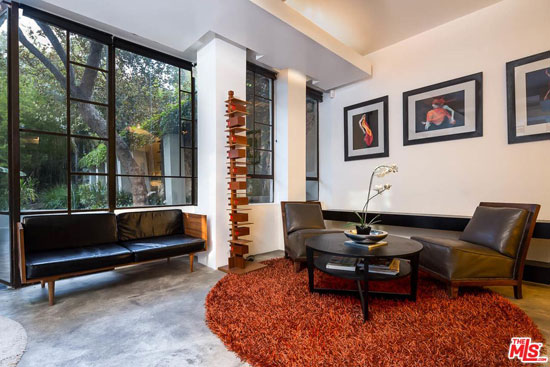 All of which adds up when it comes yo an asking price. You are looking at something in the region of $4,295,000 if you like the idea of this as your next home.
Images and details courtesy of Juliette Hohnen/Douglas Elliman. For more details and to make an enquiry, please visit the website.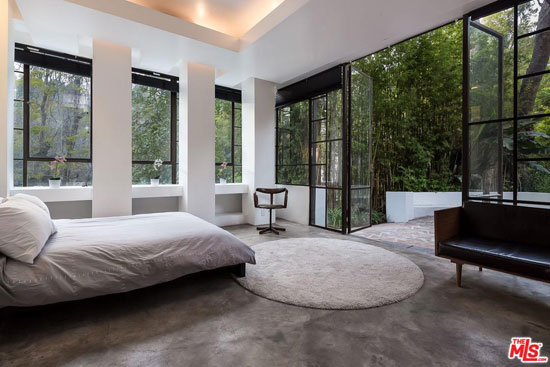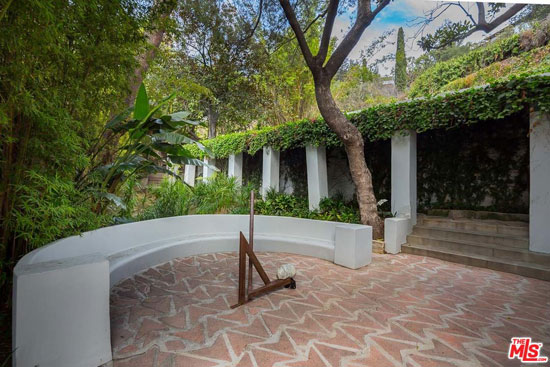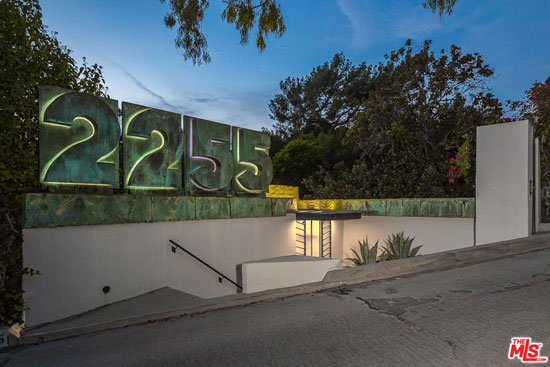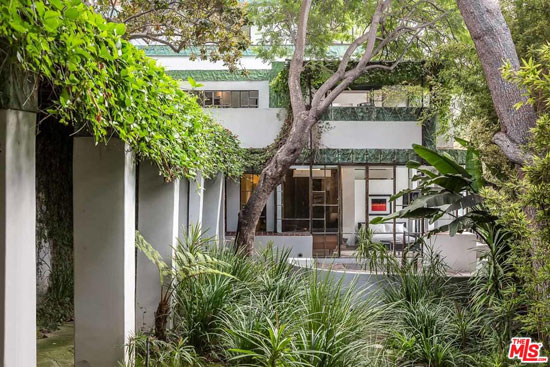 Via Curbed LA
Property Location