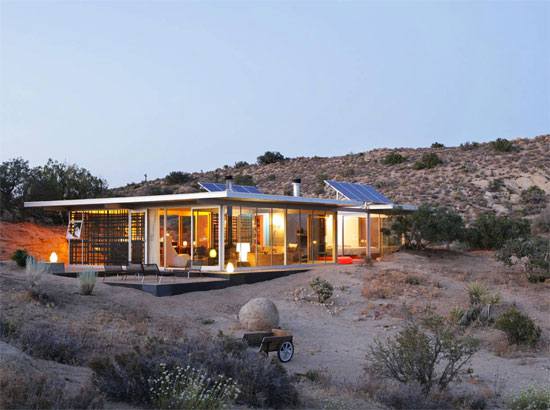 How do you fancy getting away from it all? I mean really getting away from it all? If that's the case, perhaps you need to book into this off-grid  IT House modernist property in Pioneertown, California, USA.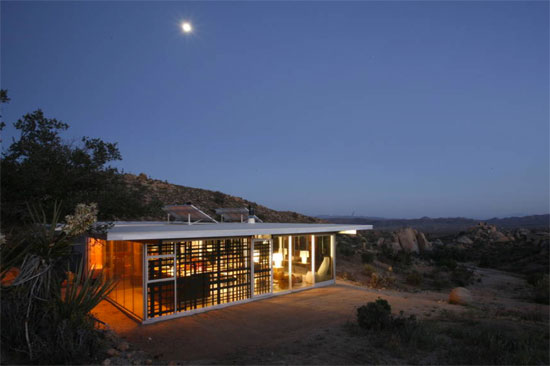 It's a house of some standing, described by Dwell as one of the 'best homes in America' and in the LA Times as one of the best houses of all time in the south of California.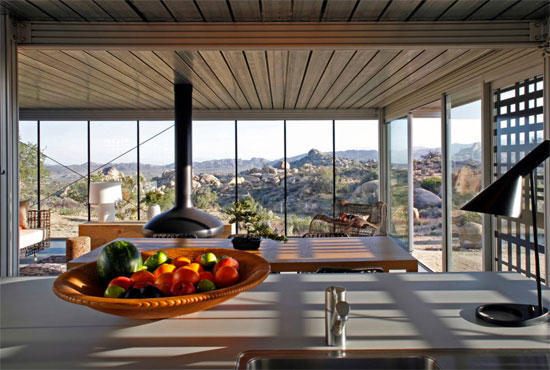 But it's not strictly a one-off. This is an IT House, one of those houses that's built off-site and rapidly assembled on-site – not unlike a Huf Haus in some ways with its open spaces and extensive glazing, but with its own distinctive look.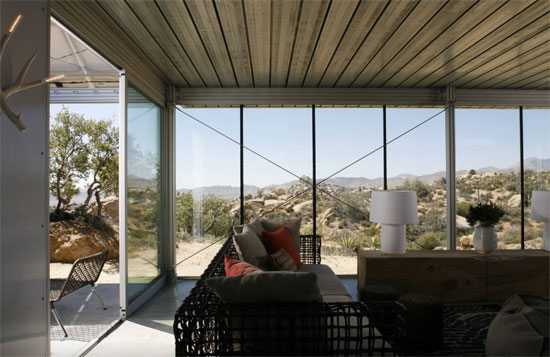 There is one other big plus to an IT House, which is the option to go 'off-grid' – an option that has been taken up in this particular property. Effectively it means the house generates its own heating and energy, minimising its footprint and offering you a try green experience. In the 'sunbaked wilds' of the Californian desert, you suspect harnessing the sun's rays isn't the most difficult of tasks.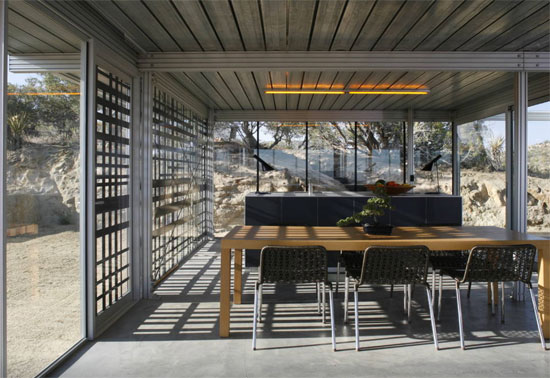 Oh yes, when we said about getting away from it all, you really are. There is 'intentionally' no TV or Wi-Fi here, which encourages you to switch off and enjoy the natural beauty of the area, which looks to be visible from every room of the house. Constant worriers about work or social media need not apply.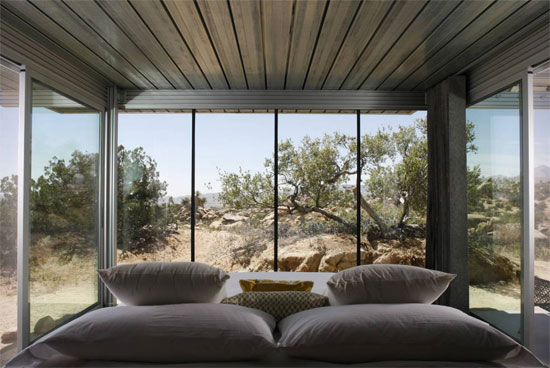 But if you want some peace and quite to relax, read some books or even write a book, this could be the place for you. Two bedrooms, a maximum of four occupants and a daily rate of £270 if you want to try it out.
Find out more at the Airbnb website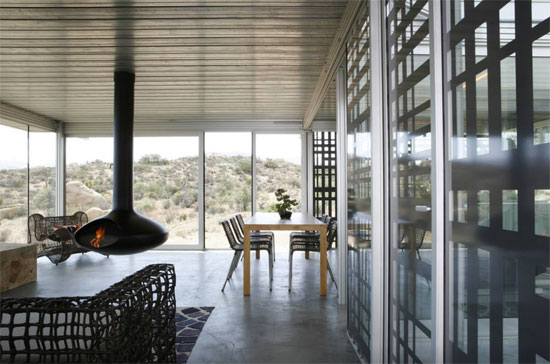 Property Location