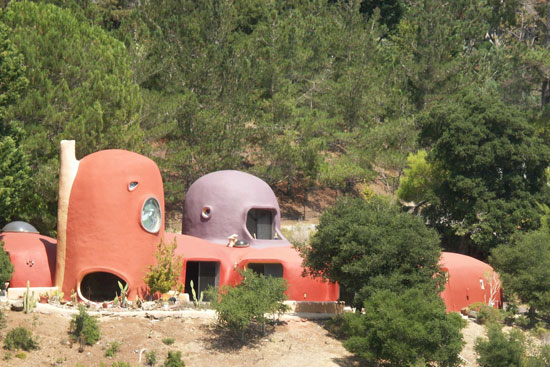 Yes, we have featured this before, when it was up for sale just over year ago. If the price put you off, you'll be pleased to know that you can now rent out the 1970s William Nicholson-designed Flintstone House in Hillsborough, California, USA via AirBnB.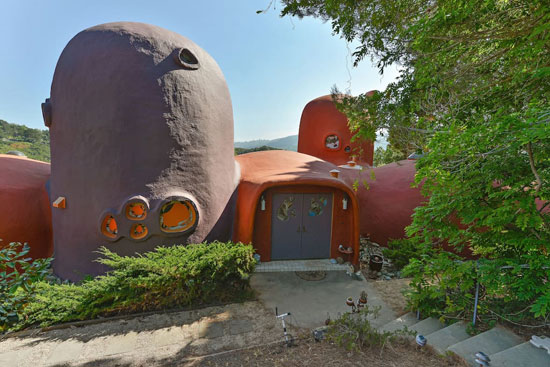 It sounds like a change of tactic by the owner. According to Curbed SF, the house has been on the market for some time, with a couple of reductions from the original $4.2 million asking price too. But all to no avail.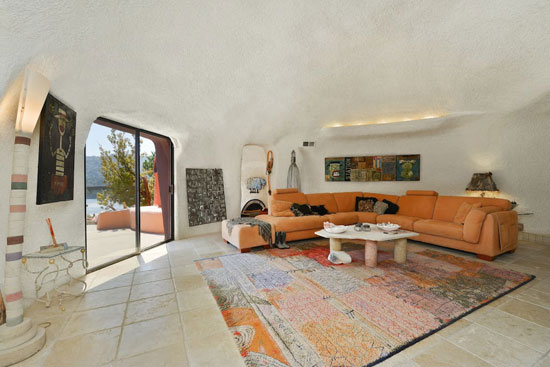 So instead, the owner has decided to offer it out on a nightly basis. After all, there's more chance of us wanting to experience the place for a short break than taking on full time.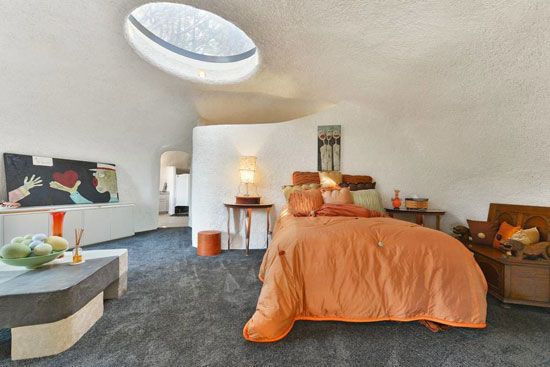 If you read the original piece, you will know that this experimental built dates back to 1976, with some recent upgrades such as kitchen appliances, tiled floors, light fittings, cabinets and the bathroom for example. But overall, little, if anything has changed structurally. This is still same weird and wonderful property William Nicholson intended.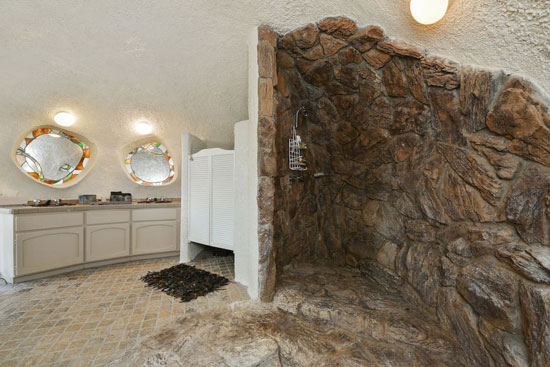 For reference, the coloured curves are actually sprayed concrete walls in orange and purple colour. Plenty of original details too, such as the built-in shelving, rounded doors and wonderful windows, arched fireplace, curved sofa and the stone pit.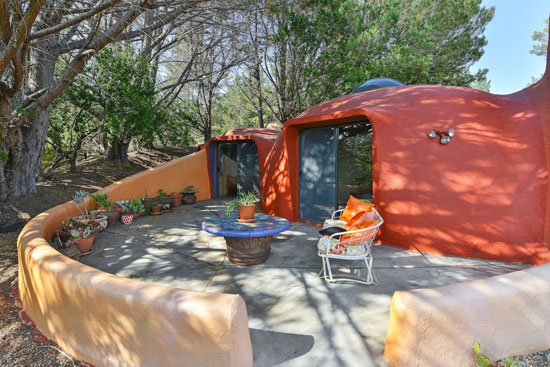 Regarding space, there is around 2,730 sq. ft. to play with, which includes three bedrooms and two bathrooms, as well as a 'biologic' kitchen, a games room and the 'conversation pit'. Around 1.99 acres outside too, should you need to get away from it all for a little while.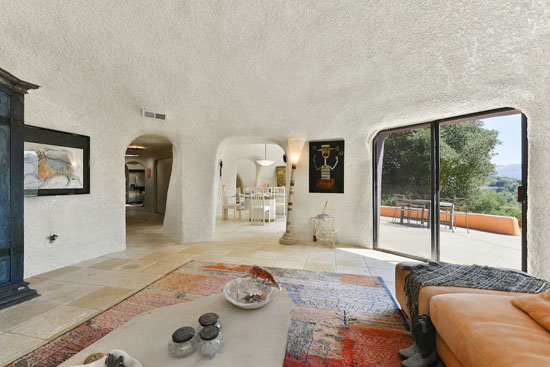 The downside is perhaps the price, which is $750 per night. Not cheap, but this is a once-in-a-lifetime experience of a place. So get in before someone buys it and locks the door for good.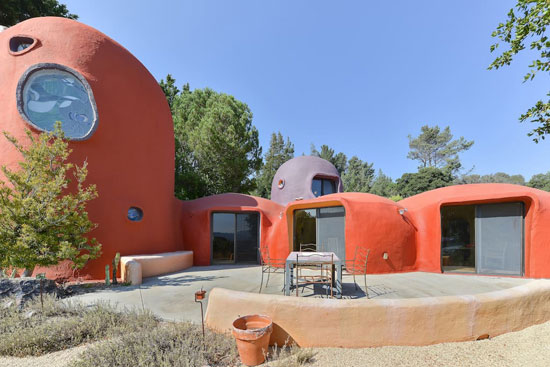 Images and details courtesy of AirBnB. For more details and to make an enquiry, please visit the website.
Via Curbed SF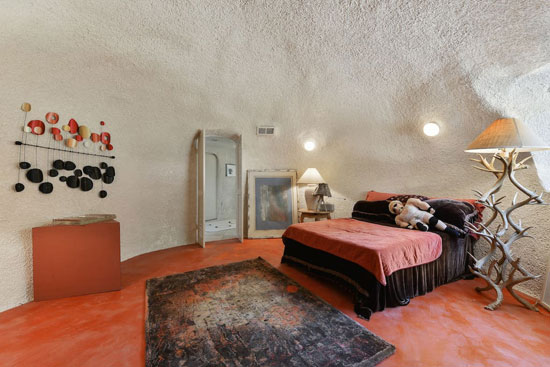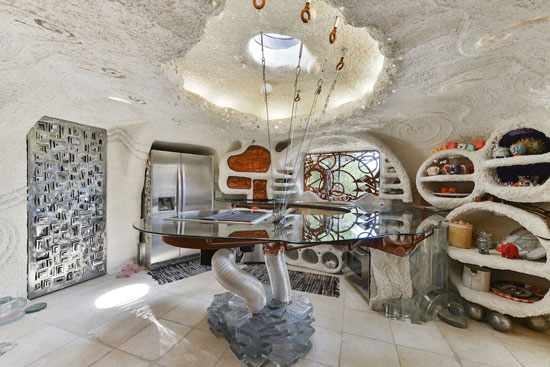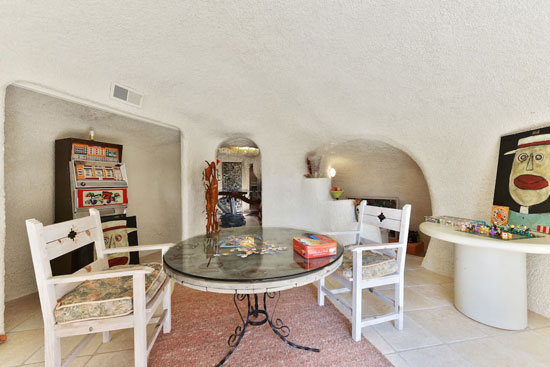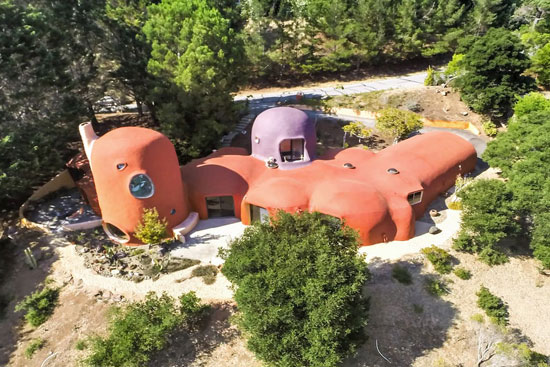 Property Location