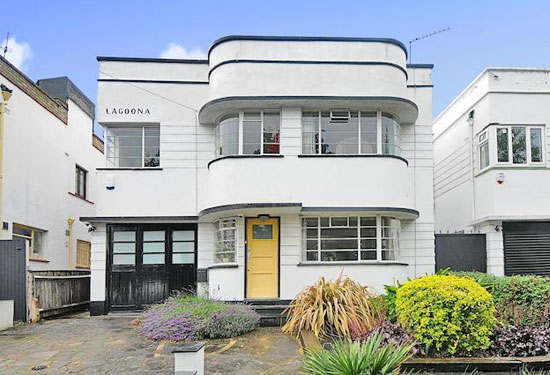 When it comes to house styles, the art deco houses section of the WowHaus site is by far the most popular. With that in mind, we have decided to compile a list of the 30 most popular art deco houses on the site. Ok, it also contains some moderne and modernist houses of the era, but overall, this is the best of the style that still stands.
30. Four-bedroom 1930s art deco property in Southgate, London N14 (pictured above)
The frontage really sells this place.
That's no doubt down to the house being in a conservation area. Inside, this is far more contemporary. A contrast we see all too often in art deco houses.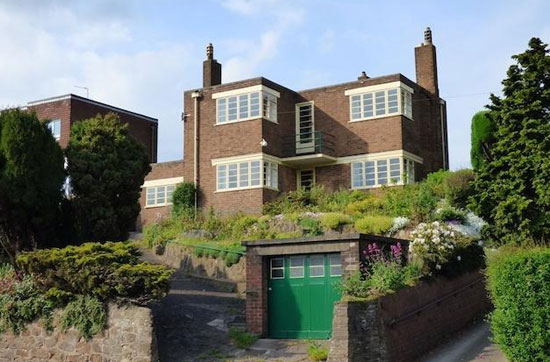 29. 1930s detached art deco property in Burton-on-Trent, Staffordshire
If one thing guarantees popularity it is a renovation project, especially an affordable one.
That was the case here. A house pretty much unchanged since the 1930s and in need of some love. It was up for just £150,000.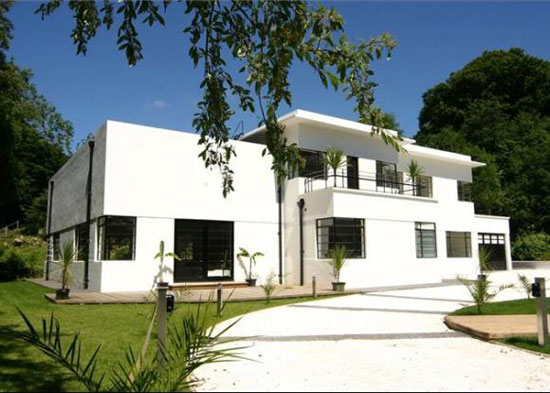 28. 1930s Mollie Taylor-designed Kilowatt House art deco property in Bath, Somerset
From a renovation project to a completed job.
Described by Pevsner as 'Bath's only Modern Movement house', this grade II-listed house got a makeover to suits its stature, with enough of the old surviving amongst the new.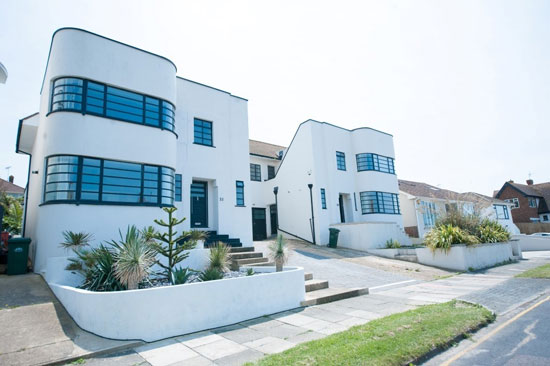 27. 1930s E. William Palmer-designed art deco property in Brighton, East Sussex
Again, a contrast of the old and the new.
The old being the outside of course. Inside is a very modern finish, but a stylish one too. Hence why it was so popular amongst all the art deco houses.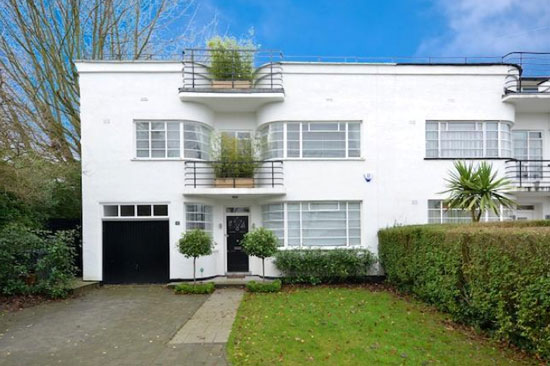 26. Four-bedroom semi-detached 1930s art deco property in London N2
The Hampstead Garden Suburb is always a popular location for art deco houses. Not least because of its period architecture.
A great example here, which again keeps a period frame, but adds in some modern-era finishes. Love the sun room.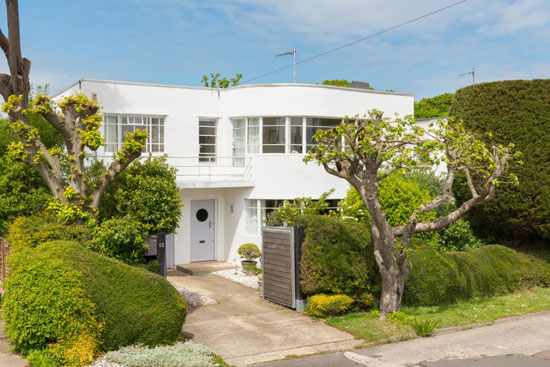 25. 1930s Oliver Hill-designed art deco property in Frinton-on-Sea, Essex
Surprised there isn't more Frinton in the listing, as again this is a hotspot for art deco houses. But not surprised to see this place here.
Grade II-listed, it was thoroughly refurbished by the owner, with a striking steel and glass extension at the side. A very cool place.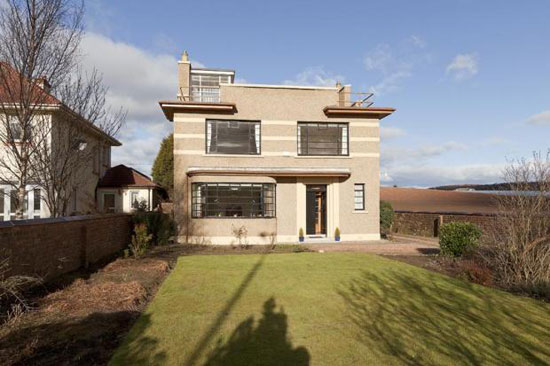 24. Obertal B-listed 1930s art deco house in Leven, Fife, Scotland
Another listed house, amazing both inside and out.
That's because Obertal was pretty much original inside and out when it hit the market. It also had some amazing views and a price tag that was a fraction of most on this list.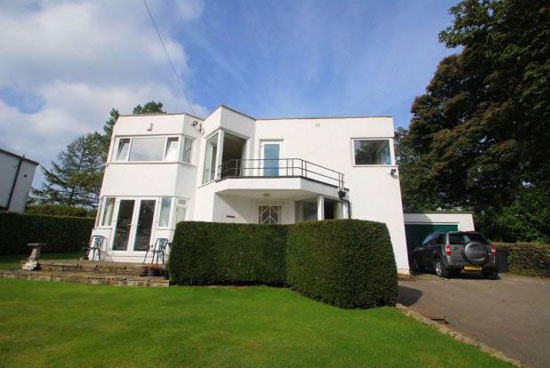 23. Four-bedroom 1930s art deco house in South Crosland, near Huddersfield, West Yorkshire
A house that needed a little bit of work. Which is perhaps the reason for its popularity.
It wasn't a huge renovation. It just needed stopping back a little to reveal its finer points. A great location and a reasonable price tag too.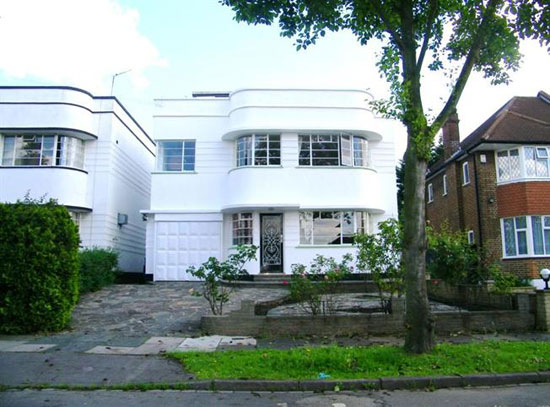 22. Four-bedroom 1930s art deco property in Southgate, London N14
Yes, more north London art deco, that hotspot for art deco houses.
This one kept the period features, which is perhaps why it had been used for both BBC and ITV productions in the past.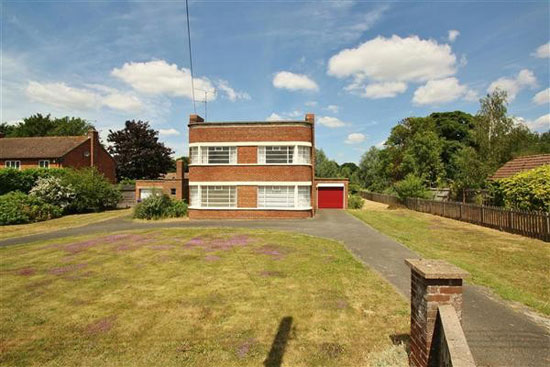 21. Unrestored 1930s art deco property in Mildenhall, Suffolk
Another project and as such, another popular house.
The windows, the plot, the originality – this was a fascinating place.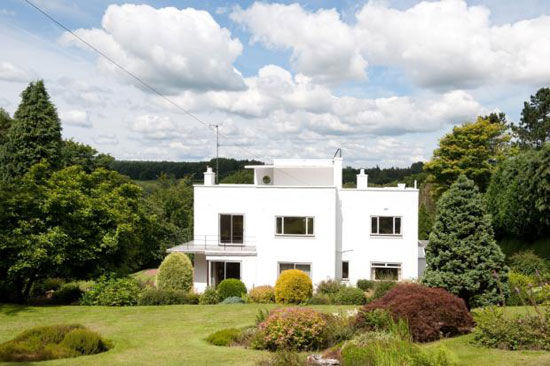 20. Four-bedroom 1930s art deco house in Harrogate, Yorkshire
When we spotted this place, it had just gone on the market for the first time in 50 years.
A sought after location, plenty of space, but some work was required to get it back to being one of the better art deco houses still surviving.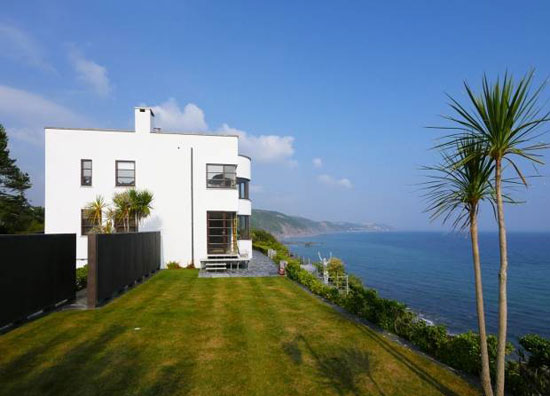 19. Gradna House 1930s coastal art deco property in Plaidy, near Looe, Cornwall
This is a jaw-dropping house.
Originally built for the Wills Tobacco family in the 1930s as a holiday retreat, it gradually fell into disrepair before being renovated over the last couple of decades. The end result is amazing.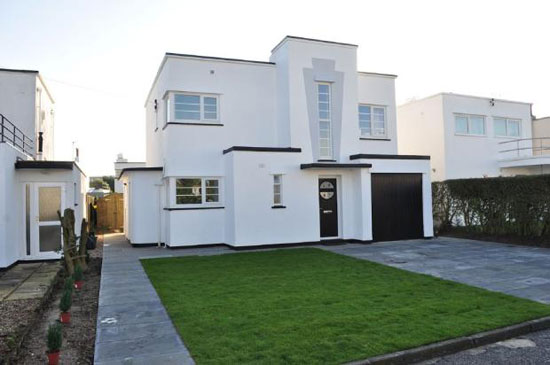 18. Three-bedroom 1930s art deco property in Frinton-On-Sea, Essex
Our second trip to Frinton and its wonderful art deco houses.
Simple and stylish, this one was renovated and essentially was a decent family home. That's perhaps what appealed.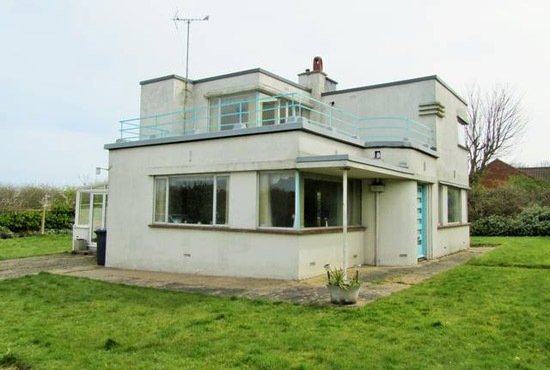 17. The Lantern W. F. Tuthill-designed art deco property in West Runton, Norfolk
Surprised this didn't rate higher as it got everyone talking back in 2015.
The issue was perhaps the lack of internal shots. The outside was untouched, the agent hinted at original features beyond, but we never got to see them. If you did, do let us know.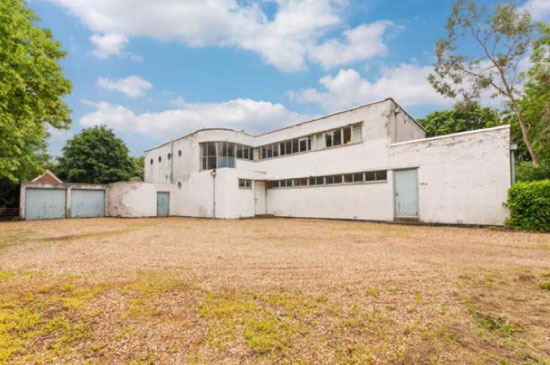 16. 1930s Dyson and Hebeler-designed grade II-listed art deco property in Hilton, near Huntingdon, Cambridgeshire
Another house with a selling point of originality.
Outside and inside too, from the spiral staircase to the circular living room. Check out the light fittings too.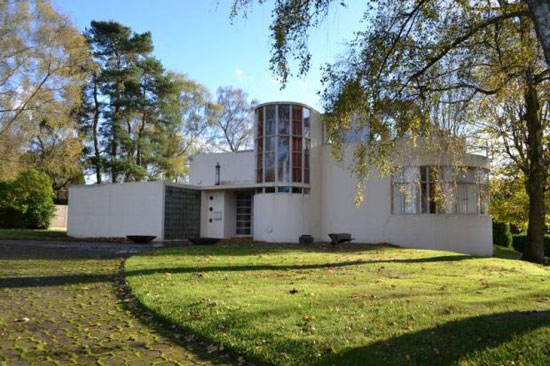 15. 1930s Amyas Connell and Basil Ward-designed Usherwood art deco property in Abinger Hammer, near Dorking, Surrey
Famous names, but perhaps not such a famous build.
It required some sort of sympathetic updating, not least because it is grade II-listed. Check out the semi-circular tower, home to an internal staircase leading to the roof terrace.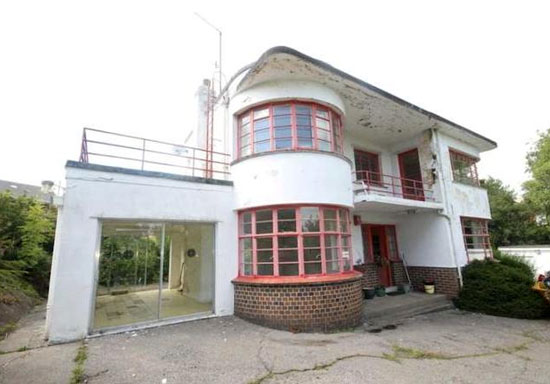 14. Shangri La grade II-listed art deco property in Pontllanfraith, Caerphilly, South Wales
Another renovation project. Art deco houses in need of work and with original detailing are always popular.
It did need a lot of work too, both structurally and cosmetically. But see beyond that and you could see a wonderful art deco property at a fairly reasonable price. If you know what happened to it after auction, do let us know.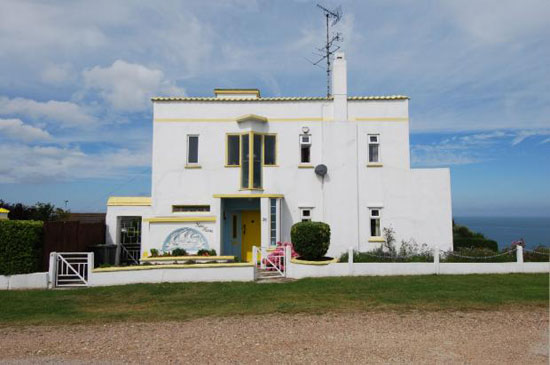 13. Four-bedroom 1930s art deco property in Herne Bay, Kent
Another one for lovers of period features on art deco houses.
This one needed some 'tidying up', but beyond that was so much so enjoy, from the sun terraces to the staircase.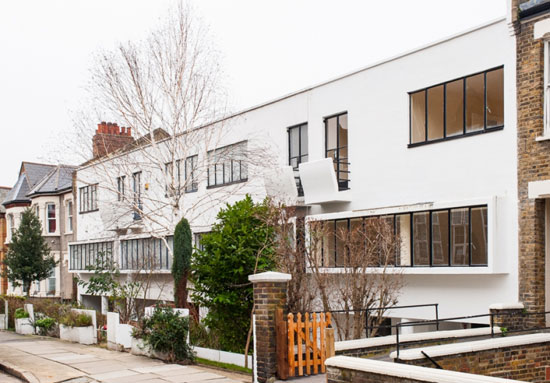 12. 1930s Berthold Lubetkin-designed five-bedroom modernist property in London SE18
Thought long and hard about featuring this one, as it perhaps sits better under the modernist than being listed with art deco houses.
But we opted for it as was likely to appeal to a similar set of people.
This is one of four grade II-listed houses by Lubetkin, with this one having had a complete refurbishment. Plain, simple, stylish.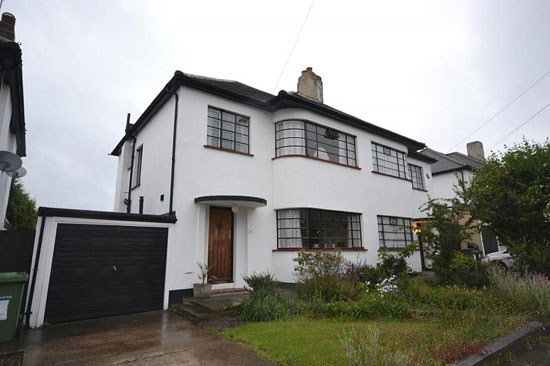 11. Three-bedroom 1930s art deco property in Gidea Park, Romford, Essex
Not the biggest we have featured, but one of the more well maintained.
A number of period features still in place, some retro additions (like the kitchen) and essentially a great house to live in.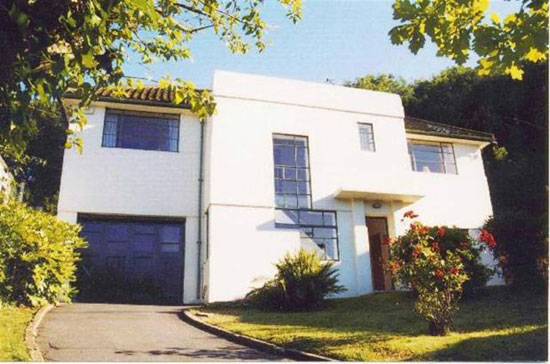 10. 1930s art deco four-bedroom house in Hastings, East Sussex
Again, plenty here that ticks the boxes for period style.
The shape, the windows, the doors, the staircase, even the wood floor. These are all key selling points and just why a house becomes so popular.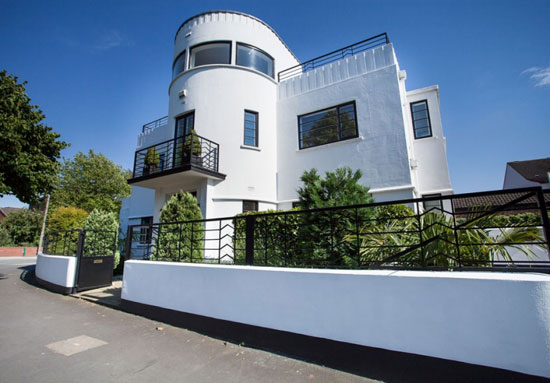 9. 1930s Blenkinsopp and Scratchard-designed art deco property in Castleford, Yorkshire
We really fell for this place. So did many of you. When it comes to art deco houses, this really does have it all.
It was actually used as a home and doctor's surgery until the 1950s, then changing hands several times since. Thankfully those subsequent owners have looked after the period features. Some modern additions work well too, as did the £249k asking price.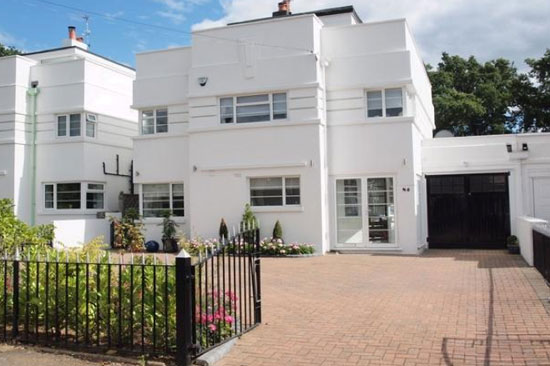 8. 1930s five-bedroom art deco property in Beckenham, Kent
This is one that divided opinion. But judging by its popularity, the house won.
The frontage sells it for sure, as does the roof terrace. However, it has been heavily modernised too and a conservatory isn't for everyone.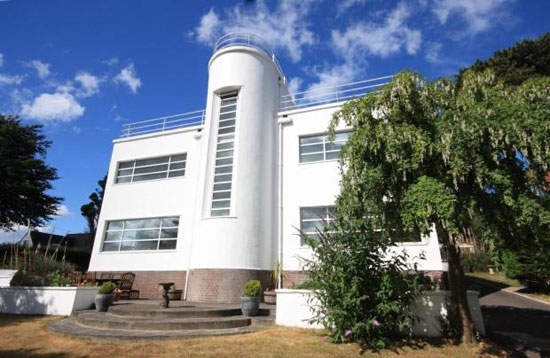 7. Chevrons 1930s art deco property in Llandudno, Conwy, North Wales
I'll let you into a secret. This is one of my dream art deco houses. I once went for a drive over to North Wales just to see it up close.
Not far from the seafront at Llandudno, the house has been immaculately refurbished, with so much originality brought back to its best. The sweeping staircase, roof terrace and glass-covered atrium are joys to behold.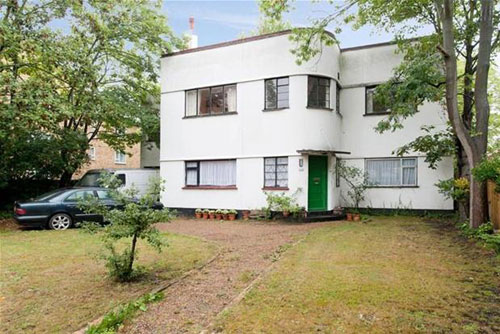 6. Six-bedroom 1930s art deco house in Blackheath, South East London
Postcode and renovation project really sold this place to many people.
Lots of space and lots of details that would have been wise to keep. Unfortunately, the size and the location were perhaps the house's worst enemy. This would also be a developer's dream.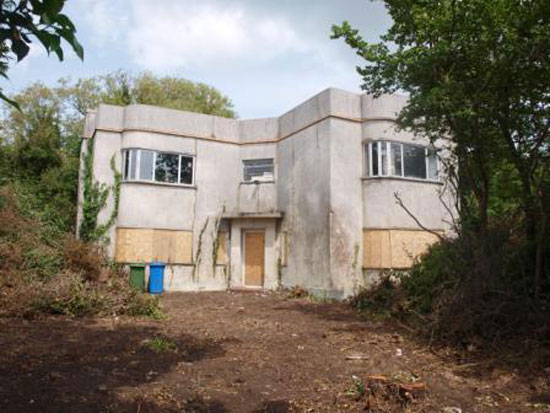 5. 1930 art deco house in Minster On Sea, Sheerness, Kent
Another hugely popular renovation project, one we think had a happy ending.
The house itself was something of a time capsule, one with a low asking price at auction too. It needed a lot of work and was a target for developers due to the land. But we think someone sympathetic did actually secure it. If that was you, please get in touch. Art deco houses with a happy ending are always nice to feature.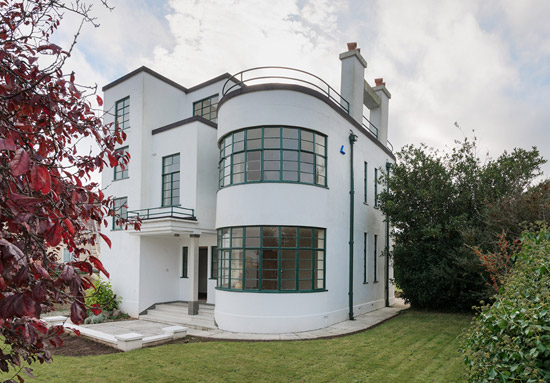 4. Melville Aubin-designed Sunpark 1930s art deco property in Brixham, Devon
I think of this place as an old friend.
It was up for sale several times, both traditional and via auction. Eventually, it found a buyer who appreciated the originality of this place. A good news story. I keep meaning to chase down the owner to follow it up.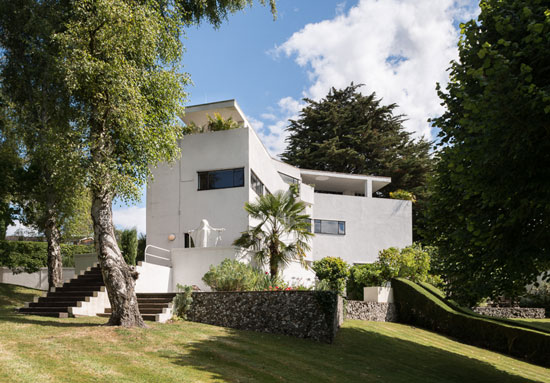 3. 1920s Amyas Connell-designed High & Over modernist house in Amersham, Buckinghamshire
Again, one that's more modernist than art deco, but it makes the cut.
One of the most important modern houses of the early 20th century, it was in danger of demolition in the 1960s but thankfully saved. In more recent years it has been renovated to fit its standing. Wonderful.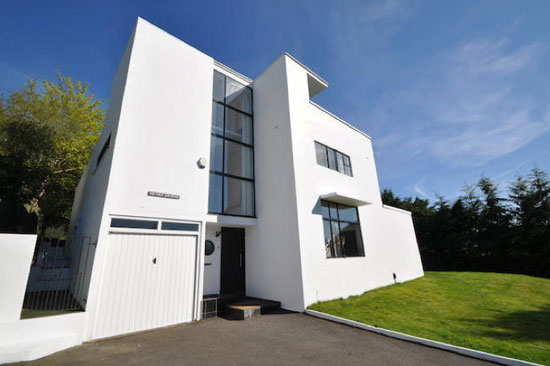 2. The First Sun House – 1930s Connell and Ward-designed modernist property in Amersham, Buckinghamshire
On a related note, a house that is a stone's throw from number 2.
Same architects, similar style and the same era. The Sun Houses are always popular, even if they have modernised over the years. That's certainly the case here, but the striking architecture still wins the day.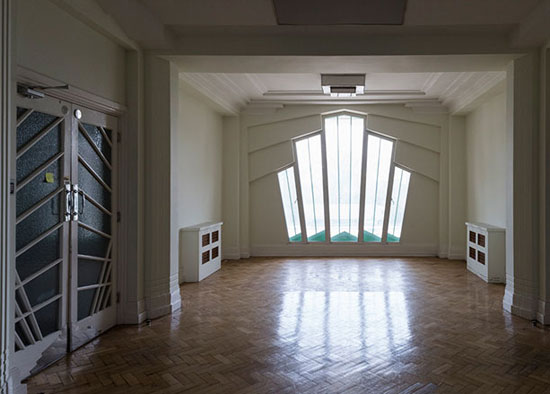 1. Apartments in the 1930s Wallis, Gilbert and Partners-designed art deco Hoover Building in Perivale, west London
Amazingly, number one is one of our most recent finds.
That says everything about the popularity of this building. It also indicates that there will be no shortage of buyers when the Hoover Building is finally turned into apartments. After all, apartments are cheaper than art deco houses. Just a note for the developers though. Everyone loves the period detailing, so places don't lose it or that waiting list might just shrink.
And that's it…for now. Don't forget we add new ones almost weekly, so keep an eye on the art deco section of the site to hear about them first.