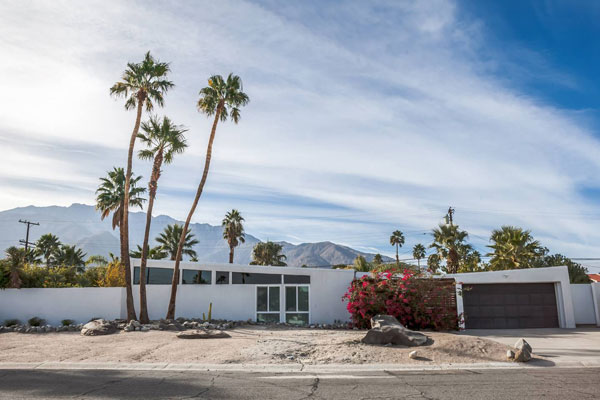 If you can't afford the house (or don't fancy relocating), you can always try out the midcentury modern lifestyle with this 1950s Alexander property in Palm Springs, California, USA.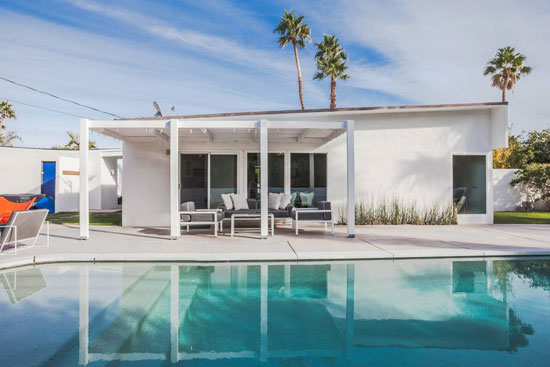 Alexander because this house, like a number of others in the area, was built by the Alexander Construction Company. The company was known for its distinctive MCM design (courtesy of architects like William Krisel for example) and surviving houses are now quite sought after.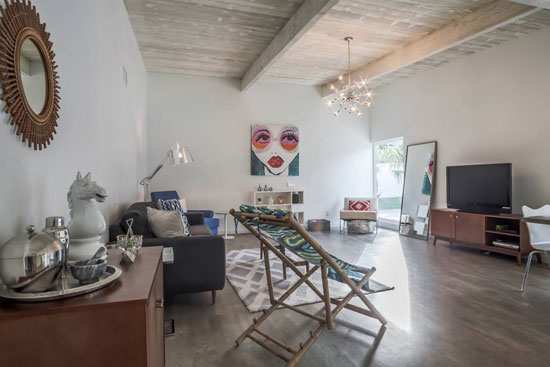 But you don't have to save up for an eternity to enjoy one. We featured an Alexander for rent some time back and now another has appeared on the listings.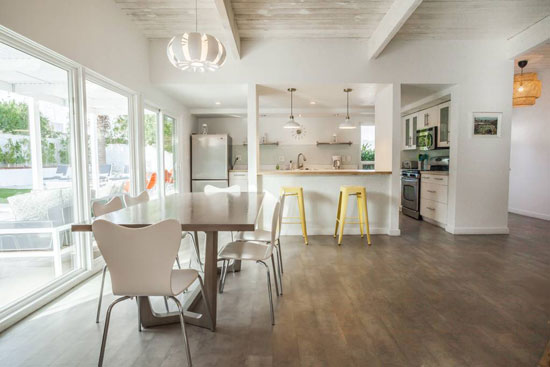 This one is quite something too. Described as a 'desert oasis', this is classic midcentury with a butterfly roof, outside / inside living and of course, the pool space that makes a holiday complete. Only five minutes to downtown Palm Springs too.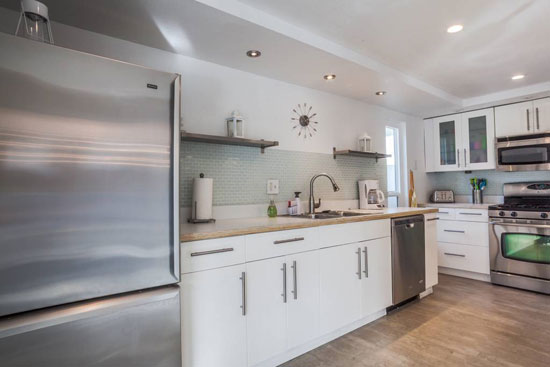 Inside has been heavily updated, but very much in the spirit of the era. So beams and open space survive, working along a mix of period and modern-day fixtures and fittings.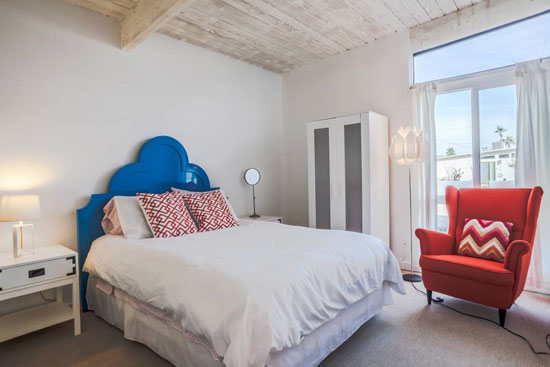 Three bedrooms, two bathrooms, a modern kitchen area and sizeable reception space should cater for a good-sized group, while the flat screen TVs, Wi-Fi, Bluetooth speakers and washing machines mean you'll not be without your home comforts.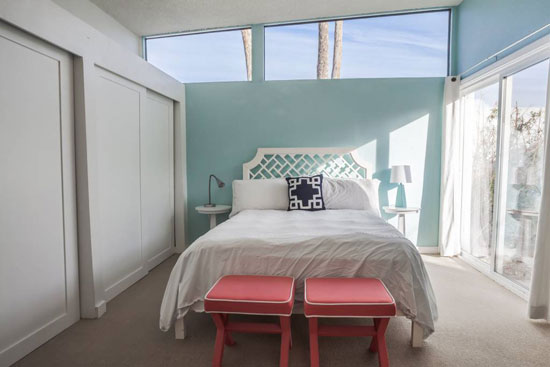 When you want to relax, there is that pool, as well as a tan deck, BBQ, hot tub, fire pit and much more outside. Basically anything you need for a holiday outside of the beach.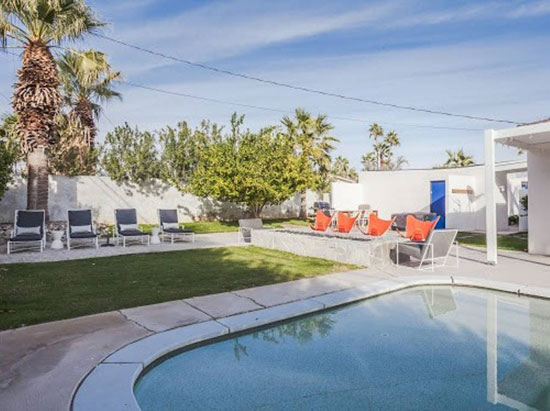 The house caters for up to seven guests and is available from £215 per night. It sounds a lot, but split that by seven and it's not as pricey as it looks. Well, apart from the flights of course.
Images and details courtesy of Airbnb. For more details and to make an enquiry, please visit the website.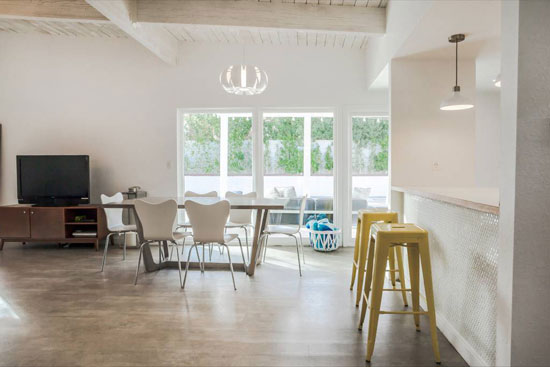 Save
Property Location