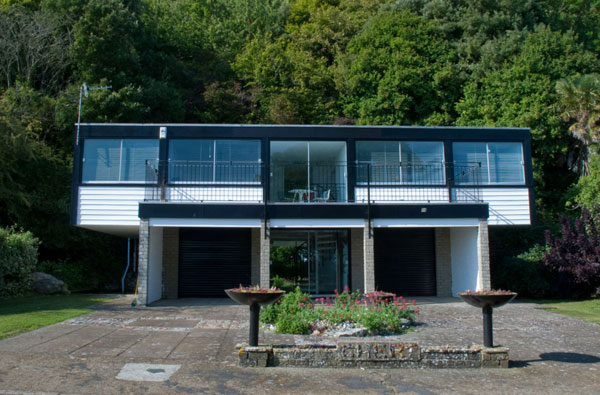 There aren't a lot of modernist properties available as a holiday let through the National Trust, but this wonderful 1970s Gilbert and Hobson property in Ventnor, Isle of Wight is one of the few.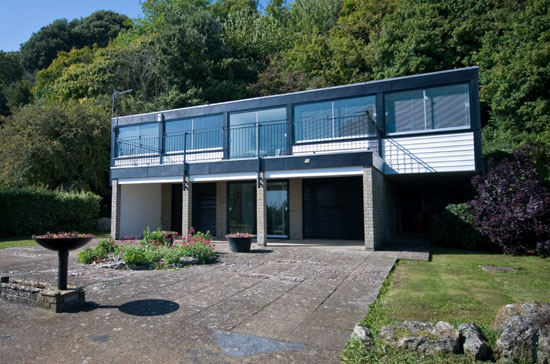 You will find the house on as cliff in the 'quiet residential area' of St Lawrence, a location picked by its original owners as the perfect place to retire. They also picked local architects Gilbert and Hobson of Ventnor to build their dream home based on a very strict and extremely forward-thinking list of requirements. The end result is pretty much what you see here.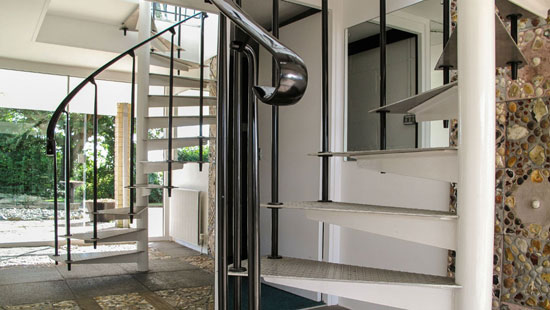 That's because the house hasn't really been outside of the original occupants' ownership. It was bequeathed to the National Trust when both women died in the 1990s, who took it on, restored it and has recently offered it as a rather hip holiday let.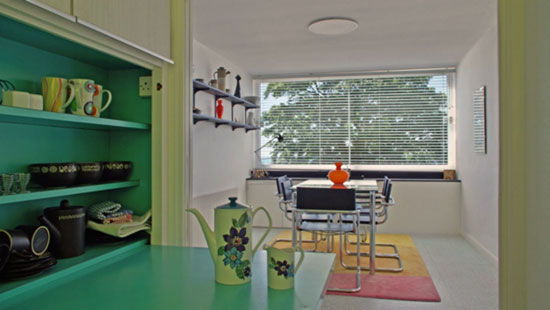 Little has changed in terms of the architecture. The key difference between then and now is the internal finish.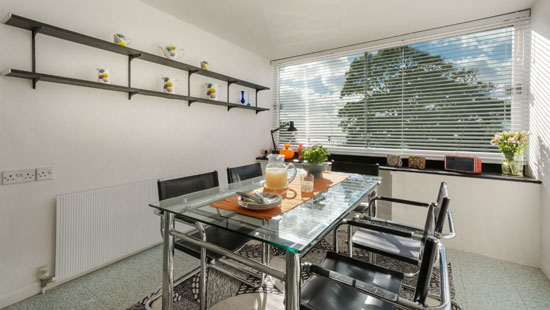 So the raised accommodation, the walls of glass and the balcony ensure you still get amazing views from this place, as well as a space to hang out and ease your way through the day. That first floor has a kitchen/dining/sitting room, two bedrooms (one double and one twin) plus a bathroom adjacent to double bedroom and a shower room adjacent to the twin bedroom. A central hallway offers access to a large balcony and back entrance with outside stairs to the ground floor and garden area.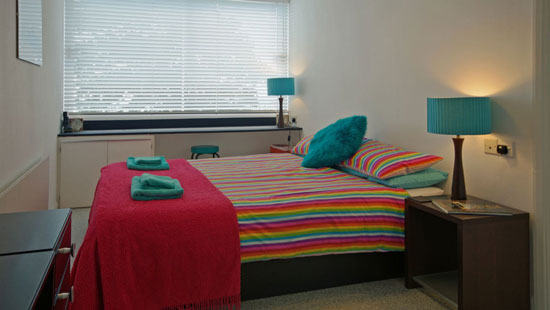 Talking of the ground floor, that is pretty much made up of the entrance hall and a utility, with a spiral staircase taking you up to the main accommodation.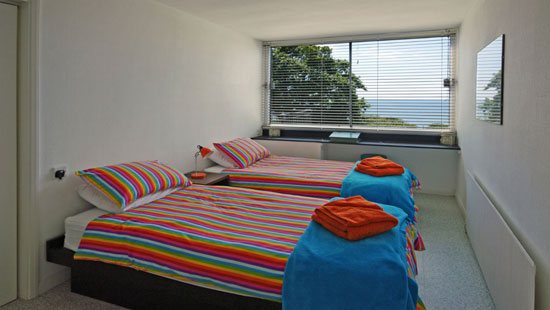 As for the finish, there is a distinctly 'retro' vibe here, with everything from period property to a record player within. But there's no shortage of modern amenities too, such as a television, DVD player, washing machine and tumble dryer for example.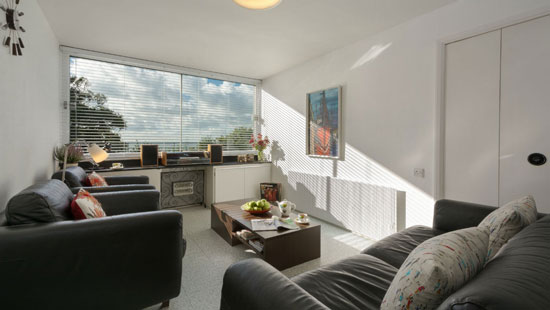 As for the outside, there is an open paved front garden and small grassed area with an uncovered pond. The latter probably makes it unsuitable for small children, just in case you were thinking about taking the little ones.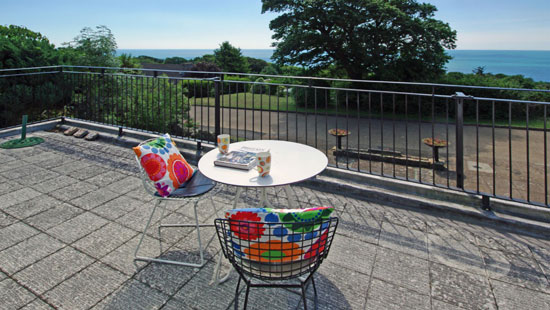 If not, you can book in right now. A minimum stay is three nights and a three-night stay is from £300, which also includes free access (during opening hours) to all Isle of Wight National Trust properties.
Images and details courtesy of The National Trust. For more details and to book in, please visit the website.
If you want more interesting holiday ideas, do check out both our holiday lets and Airbnb finds sections of the site.
Property Location