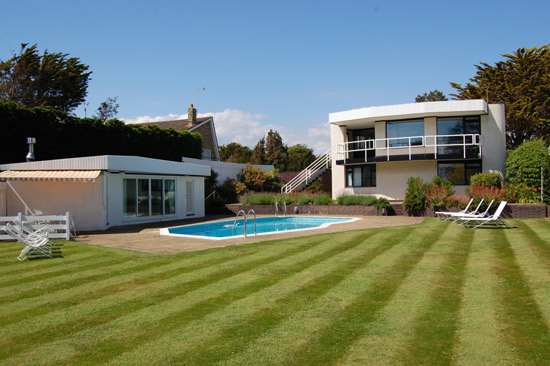 This place was on the market as recently as 2013. But that is actually good news if you want to spend some time at the 1960s grade II-listed Vista Point by Patrick Gwynne in Angmering, West Sussex.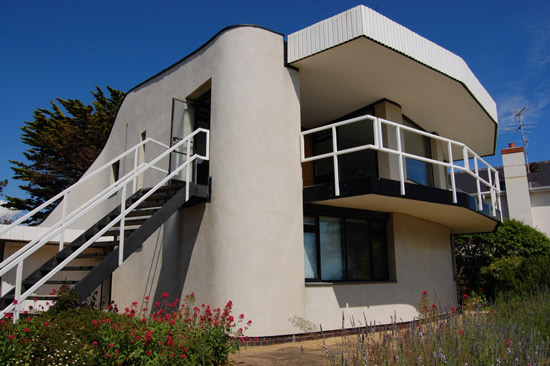 That's because the most recent owner has taken the bold step of changing this from full-time house to holiday let. Yes, you can spend your summer holidays here, just as long as there is a vacancy.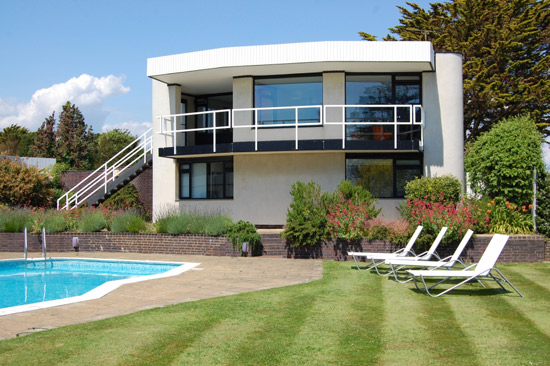 More on that in a moment. For now, let's recap what we know about the house.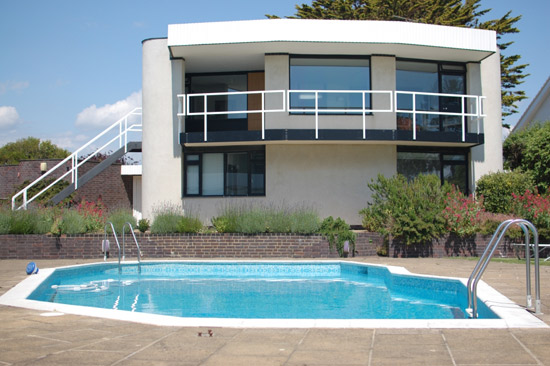 The house is a late 1960s design, created for the architect's quantity surveyor, who wanted a place that made the most of its coastal location and wonderful views. Job done with this.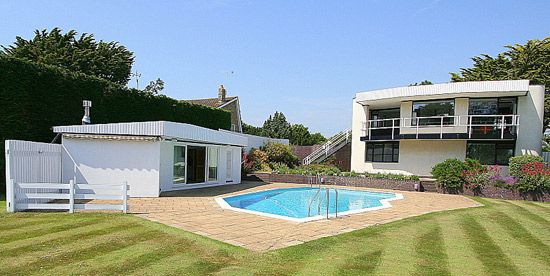 The architecture is incredible, but the fact that it has survived the decades in pretty much original condition is also a massive plus. A 'retro' theme has been added to suite the age of the property and to go with the original built-in fittings, but structurally nothing seems out of place here.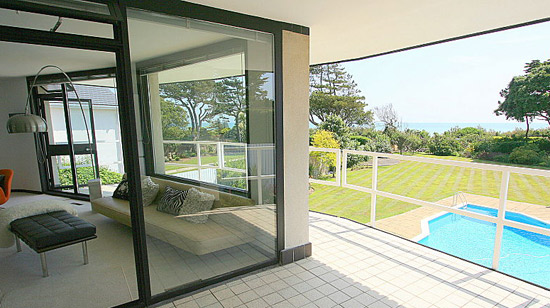 Indeed, according to the current owner, the only change needed was some extra glazing for the balcony for safety reasons, which was added 'as unobtrusively as possible'.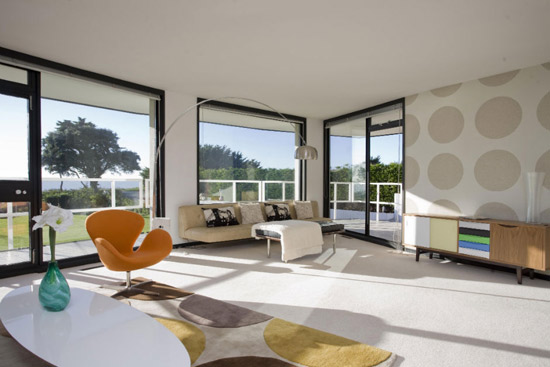 In terms of space, the house has an entrance porch, entrance hall, master bedroom with en-suite, four further bedrooms and two additional bathrooms on the ground floor, with the first floor offering a super-cool sitting room, plus a dining room, kitchen/breakfast area and south-facing balcony. All the main rooms face south over the gardens and towards the sea, which is definitely a bonus. Technology to keep you amused if you sun doesn't shine too (smart TV, Bose stereo etc).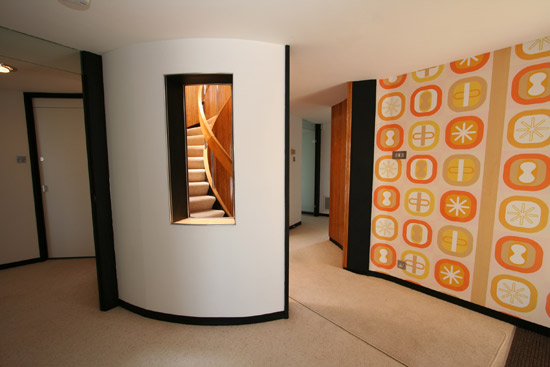 Outside you will find a heated pool, a 'pool house' with football table, sun room, kitchen and changing rooms plus direct access to the beach. Use of a garage too, if you need to hide the car away.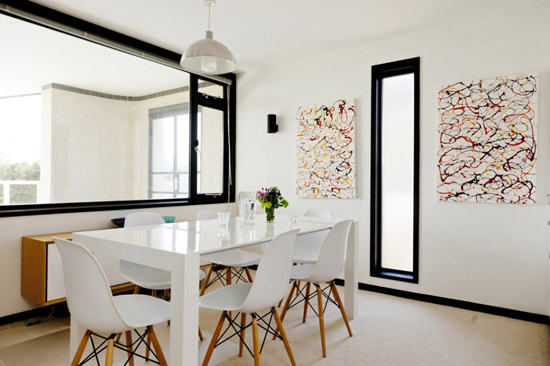 Much more detail on the site for the house, as well as more photos of the interior and more detail on the house, the facilities and the let itself. Some nice history to get your teeth into too.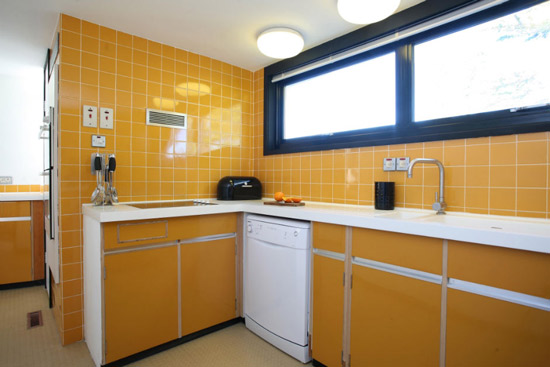 Of course, the booking details are also on the site. You can book for a week (Friday to Friday) or a long weekend or midweek break, depending in availability.
As a guide, weekly prices for use of the house range from £1,850 through to £3,700, with low season four-night stays at £1,000. With five bedrooms, there are obviously options to share those prices with friends and family, cutting the price drastically.
Find out more at the Vista Point website
Property Location