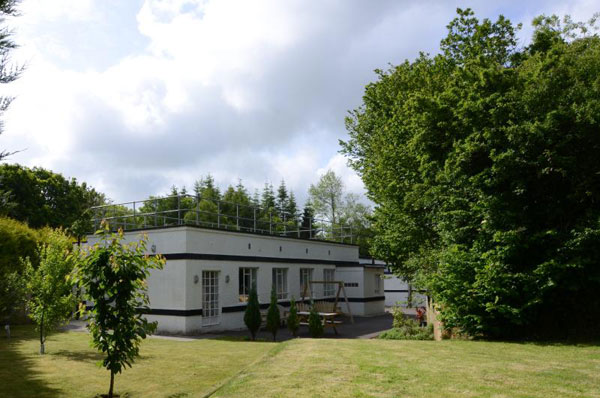 It didn't start out this way, but the art deco-style Filter House in Ladock, Cornwall is the result of a lot of work and an eye for detail.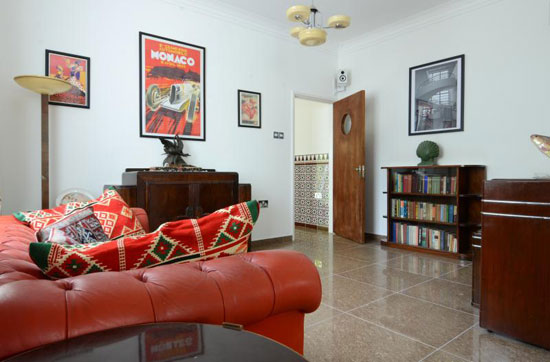 Filter House, which is in the Truro district of Cornwall, dates back to 1954, much later than what we think of as the art deco period. It wasn't even a house back then – as the name suggests, this was built by the South Cornwall Water Board as a utility building to pump water to the Roseland Peninsula.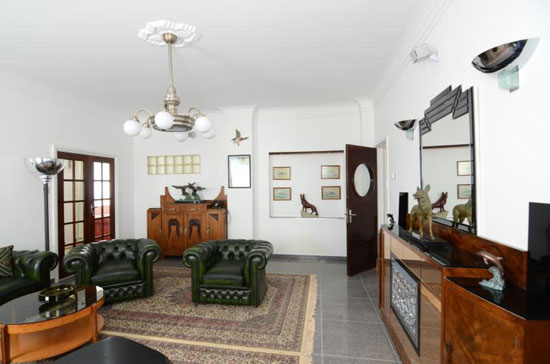 The building stopped being used for that purpose back in the 1980s and was apparently left to deteriorate. In 2005, the large cast iron filters were removed and the property was converted into the art deco-inspired dwelling you see today.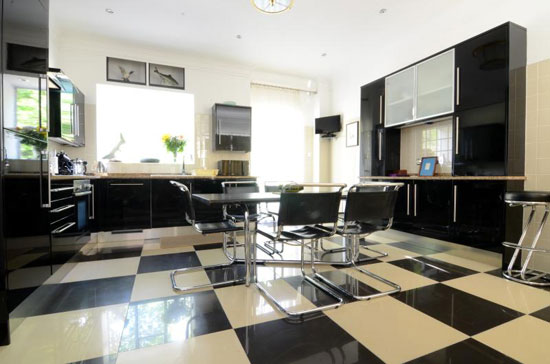 Looking out onto a quarry lake and surrounded by wildlife and extensive gardens, the house looks the perfect getaway if you need a break from a busy working life.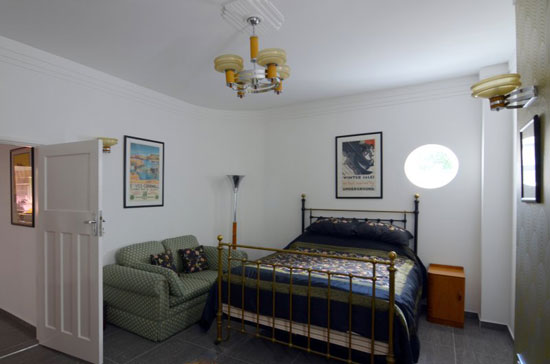 But it's the architecture and the finish inside that sells this one to us. We love these kind of conversions and have featured a number in the past. But few that have gone for such a period interior.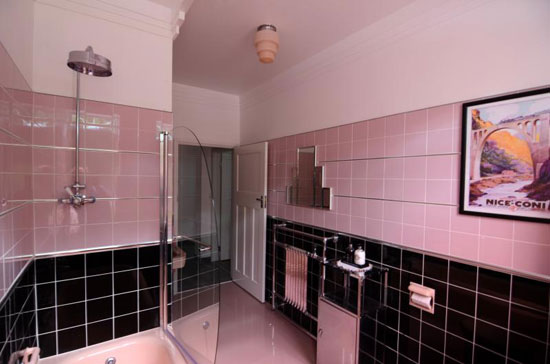 That period is obviously art deco, with much of the inside offering some lovely touches from the 1930s, including doors, some windows, light fittings, furnishings and particularly the bathroom, which really is a step back in time. Of course, with one eye on the modern-day family, there are plenty of up-to-date amenities too, including a recent kitchen, Wi-Fi, dryer, cable / satellite TV and more. But in something of a vintage setting.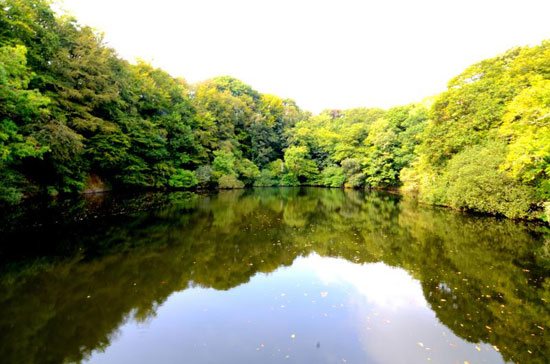 The house will host up to six guests in three bedrooms, with three bathrooms too. Pets are allowed and the house is child-friendly. Fancy a stay? £200 per night is the price.
Images and details courtesy of TripAdvisor. For more images, details and booking, please see the website.
You can also book this one via Airbnb.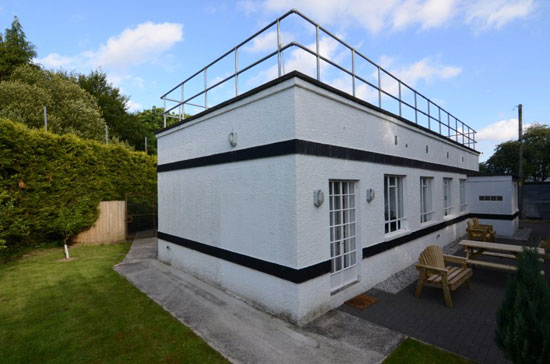 Property Location