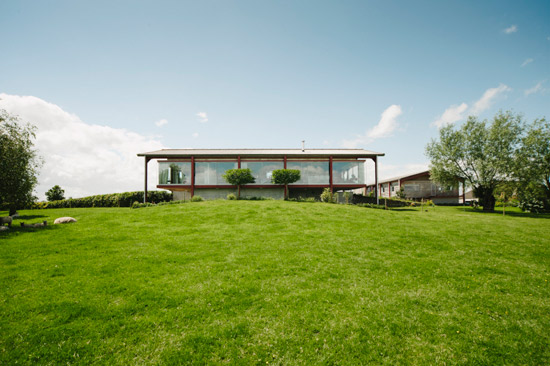 Ok, 'barn' and 'modernist' aren't words you would expect to see in the same sentence, but it's about all we could think of to describe this Richard Paxton-designed modernist barn in Glastonbury, Somerset.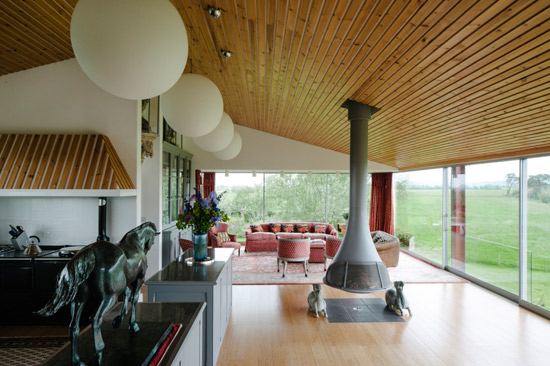 Does it look familiar? It should do, as the property was on the market last year and featured on this site. At the time, the two properties on the site, both designed and built in the last 10 years on a 200-acre site, were up for sale together with a £2 million price tag.
We aren't sure if they sold or if the owner had a change of mind. What we do know is that one of the properties is available as a holiday let, with the current owner living next door.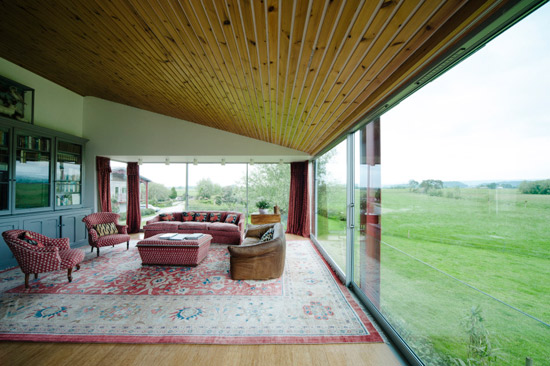 Anyway, enough of its past, let's look forward to the summer and this place as a potential getaway from the busy working week. If you do book it, you'll be able to take in all of that open space, not least when you are in the house – the large picture windows bringing the outside in.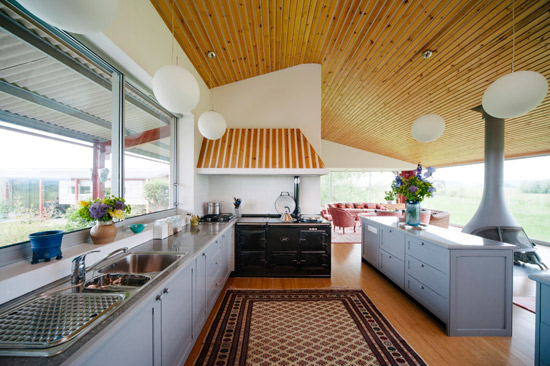 The 'barn' is clad in local cedar, with a suspended 'square apartment' hanging above an open-fronted car porch and outer stairs. Once inside you'll find the living space is open plan, bright and spacious, packed with 'interesting art and furniture' for an eclectic feel.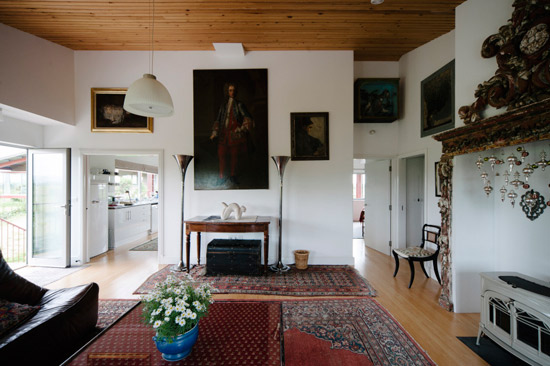 As for the living areas, that breaks down into the large living room with woodburner, an open-plan dining/ kitchen area and a bedroom with walk-in dressing area and bathroom, all of which benefit from underfloor heating. There's also a utility room and separate WC downstairs plus a private garden and all that open farmland.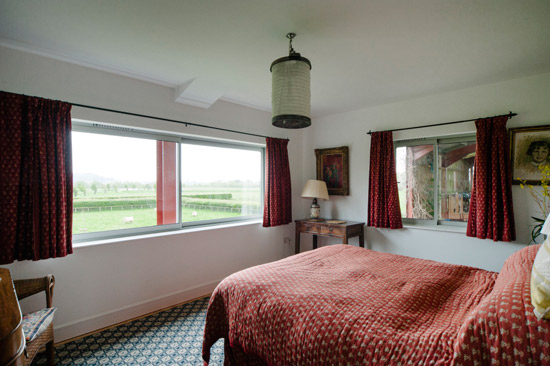 If that sounds like your dream getaway, a stay costs from £630 per week. We would guess a lot more when the festival is on – if it's not already booked up.
Images and details courtesy of The Modern House. For more images and to make an enquiry, please visit their website.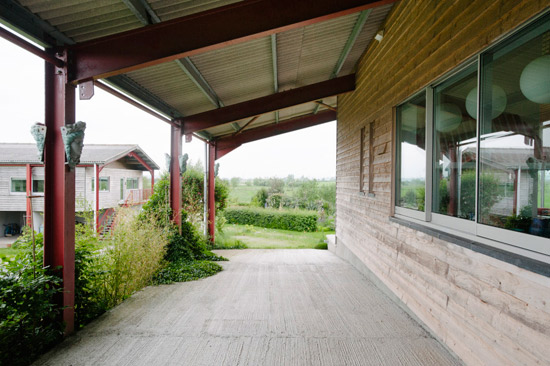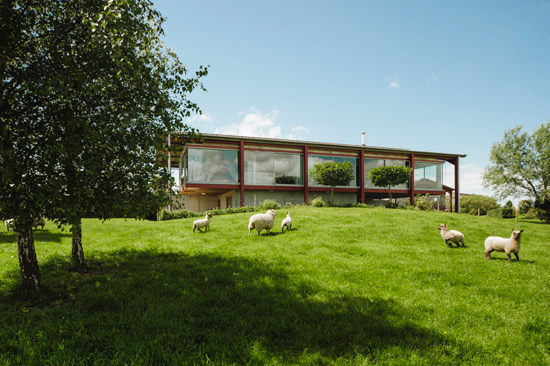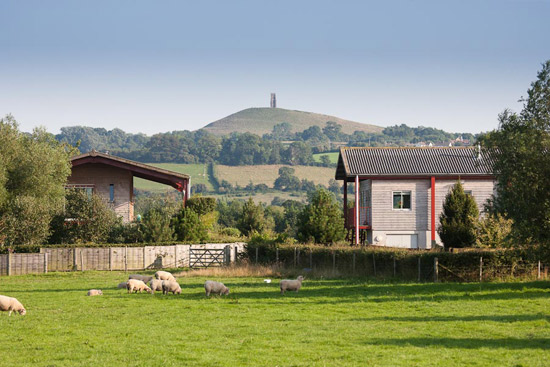 Property Location