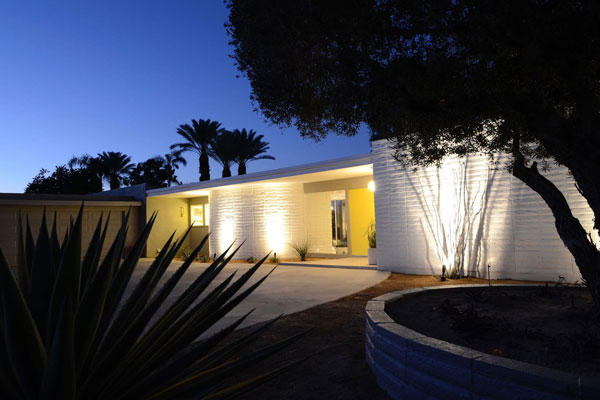 If you want to live the midcentury dream, you should check out this 1960s midcentury modern property in Bermuda Dunes, California, USA.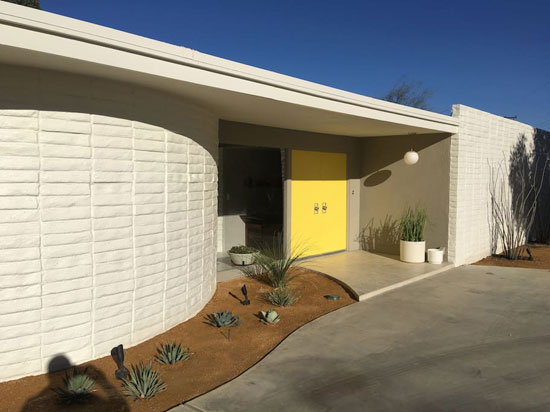 Yes, this is on Airbnb and as such, you can live out your MCM fantasy without breaking the bank. Although the accommodation and the flights needed aren't exactly a budget option for many. Just cheaper than having to find £1m+ to live in one permanently.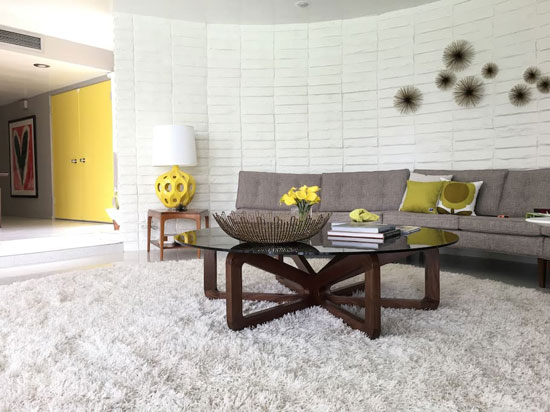 According to the owner, the The neighbourhood was developed by Ray Ryan, with this house dating to 1960 and one of the original fairway homes of the Bermuda Dunes Country Club. Celebrities such as Clark Gable, Debbie Reynolds and Rock Hudson were once residents, so obviously quite a swanky place to hang out in the past.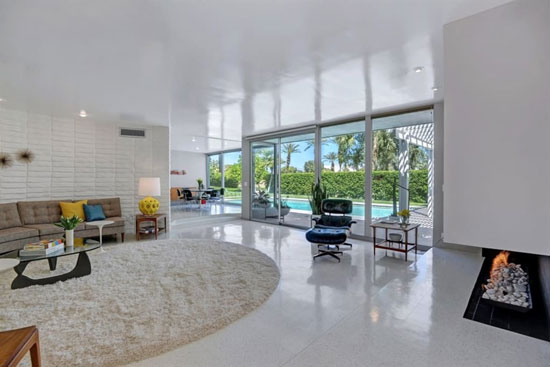 So is this place in 2017. Located on the 'front nine', this 2700 sq. ft. property has been maintained and you would guess, reworked to emphasise the original era in terms of both the finish and furnishings. In some ways, this is a step back in time. We love that sunken living room and its semi-circular sofa, as well as the design classics from the likes of Eames, Noguchi and Knoll scattered around.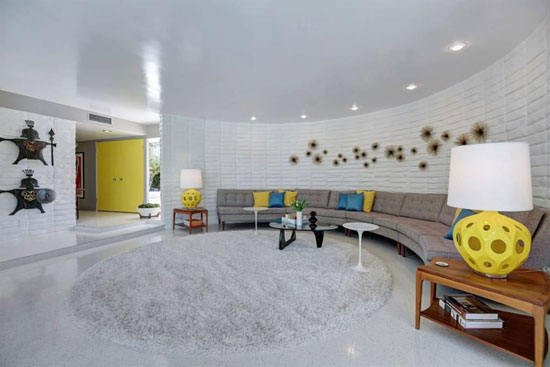 But it isn't quite that. Yes, it looks like a 1960s property, but look more closely and you'll notice that this place is also packed with all the 21st century essentials. So don't worry, you do have Wi-Fi here, as well as a TV and all the essential kitchen appliances.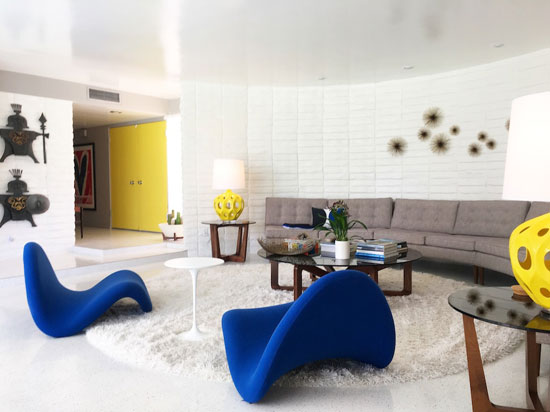 Lots of space, with that high living room, the open custom kitchen and sleeping space for up to eight people via the three double bedrooms and two single beds, the latter in the den.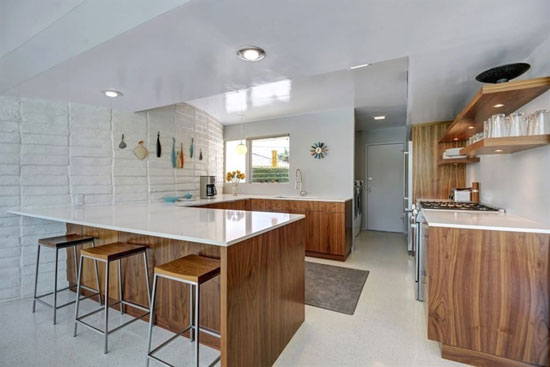 Oh yes, that outside space too. A wall of glass connects the interior space to the 'lush' backyard, heated pool and golf course, with views of the mountains beyond. A dream holiday hangout.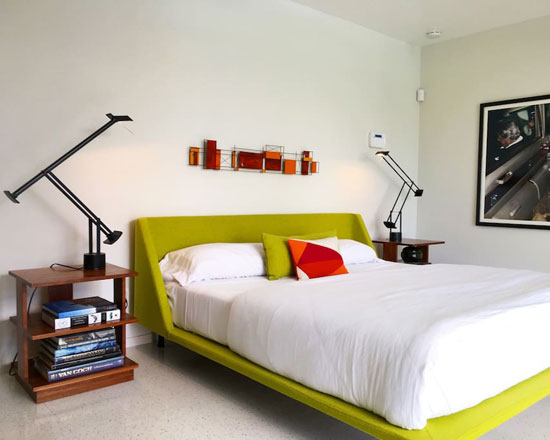 Such a cool place to spend time, both inside and outside the property. In fact, the biggest problem will be decided just where to spend your time. You can book the place now, which is priced at £259 per night, with a minimum three night stay.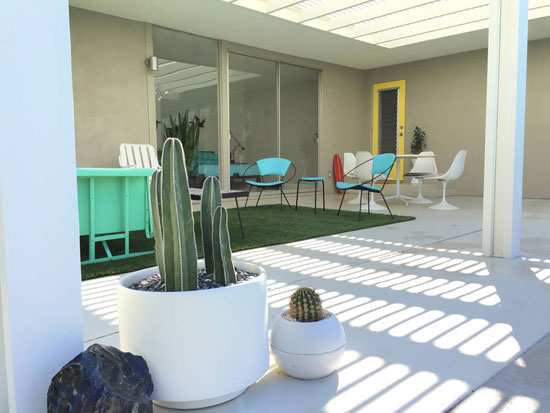 Images and details courtesy of Airbnb. For more details, please visit the website.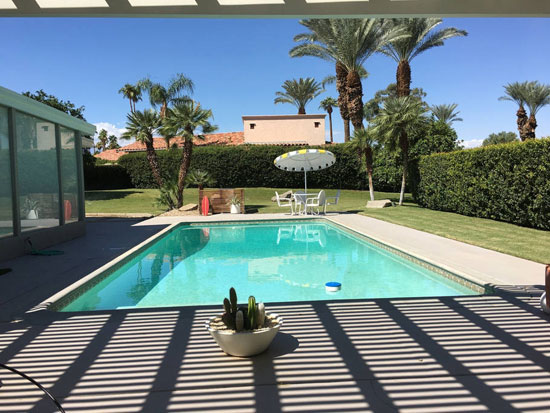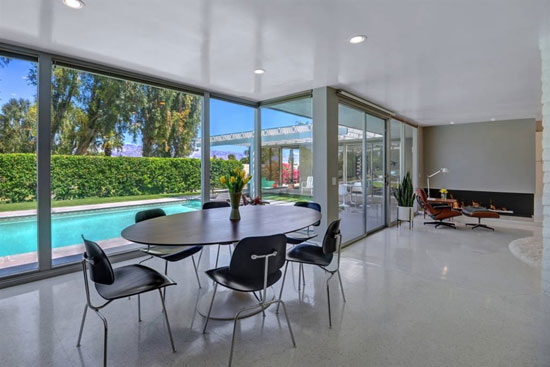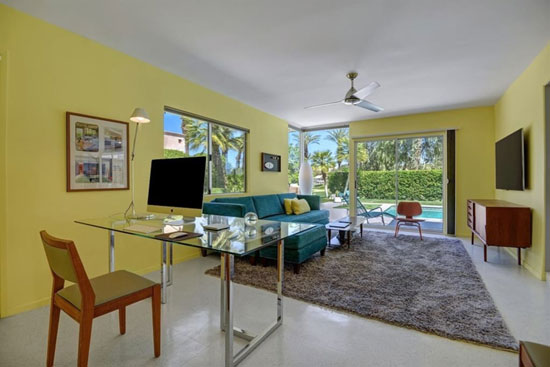 Property Location