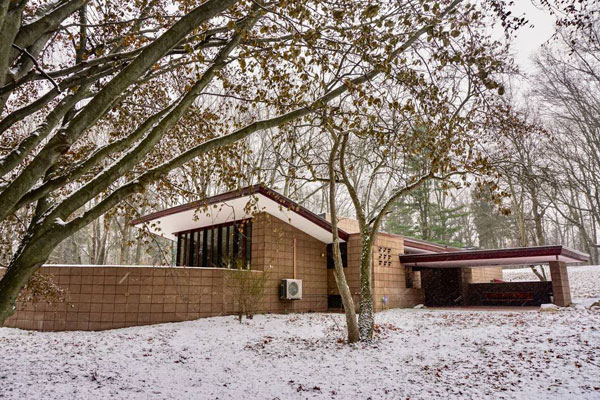 Remember this one for sale back in 2016? Well, the 1950s Frank Lloyd Wright Eppstein Residence in Galesburg, Michigan, USA is now available to rent via Airbnb.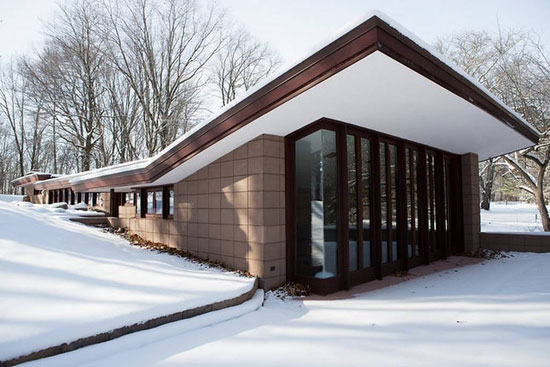 We really fell for this one too and I imagine a few others did too as the asking price worked out at the equivalent of just £341,000. Yes, really.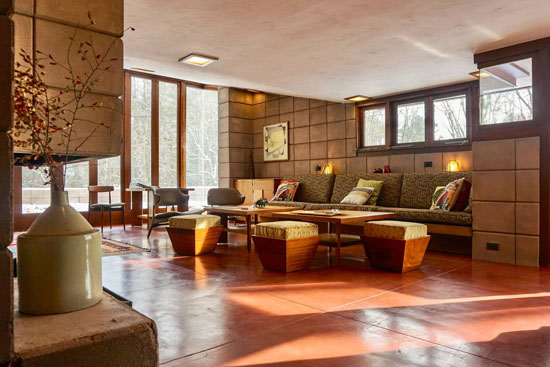 The brickwork, the mahogany detailing, the built-in furniture, the skylights, the fireplaces, the home windows and the swimming pool. So much to see and enjoy here, as well as a substantial amount of living space.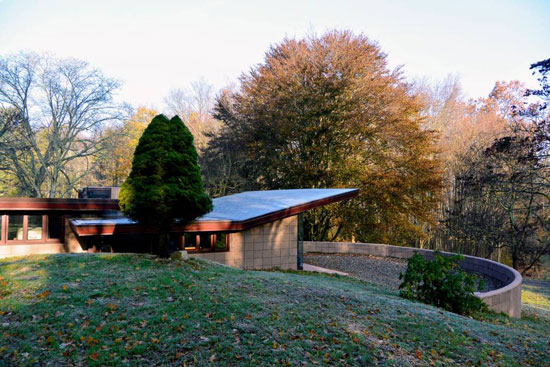 It was snapped up in the same month that it went up for sale and although the house looked fine to us, the new owners undertook an extensive renovation project on the house from late 2016, which was only completed in December 2017.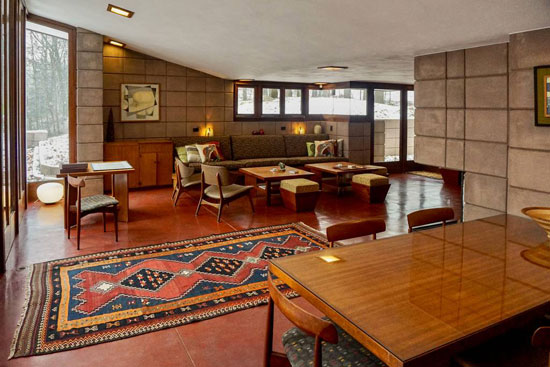 A lot of work too, from the textile blocks being stained with UV protective stain especially designed for Usonian textile blocks through to climate control added in all rooms. Also, the bathrooms have been updated with tiles that were produced in the 1950s as well as mahogany and the plumbing and electricity have all been brought up to standard with the 21st century.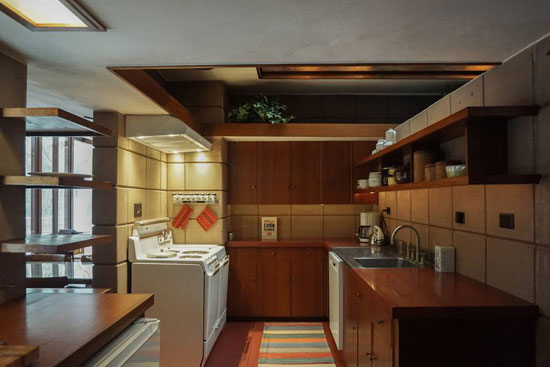 The swimming pool (that was not designed to be with the house) was removed, a new septic tank was installed, french drain systems were installed, concrete floors were restored where necessary, a new roof was installed and ceilings were enforced in some rooms. All the ceilings and outside awnings were painted. Finally, a master carpenter has worked continuously in the house to restore or rebuild fixtures, shelves, and ledges.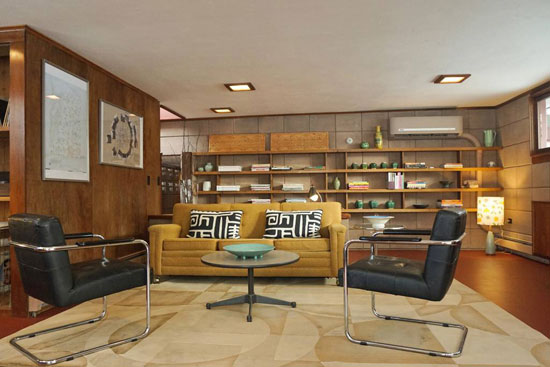 The house is also furnished 'in style', with many original Frank Lloyd Wright pieces, and other furniture and art pieces from the same time period. Modern conveniences too. The kitchen might look old, but there is a dishwasher and microwave hiding here. A TV in the house too, complete with a collection of FLW DVDs and Wi-Fi as well.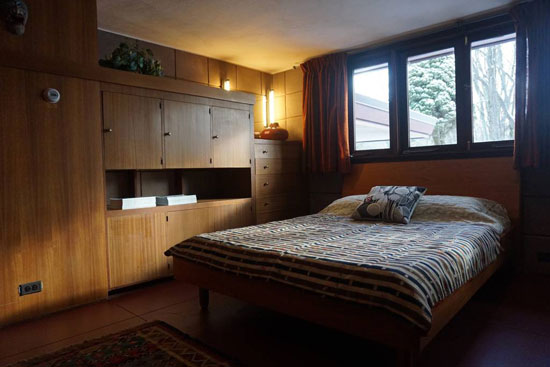 Needless to say, the end result is pretty stunning as you can see from the images.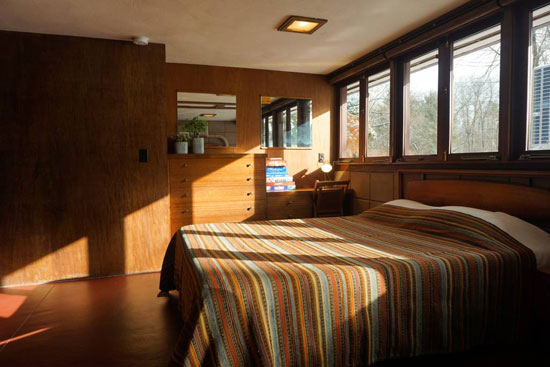 The house is suitable for six guests over three bedrooms and although children are welcome, it isn't recommended for small children.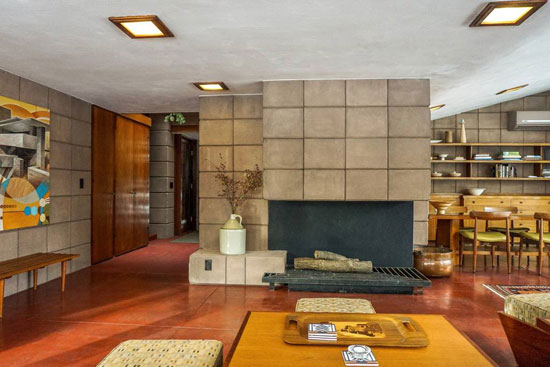 Fancy staying here? All the details are on the Airbnb site, as well as the small print for renting out the place and available dates. The price is £223 per night for the whole house.
Images and details courtesy of Airbnb. For more details and to make an enquiry, please visit the website.
Property Location