Hip holiday rentals
1930s
,
1950s
,
1960s
,
1970s
,
Airbnb rentals
,
Art deco
,
Australia
,
Belgium
,
Brutalist
,
Contemporary
,
Germany
,
Holiday lets
,
Midcentury modern
,
Modernist
,
Most popular finds
,
New Zealand
,
Sweden
,
United Kingdom
,
USA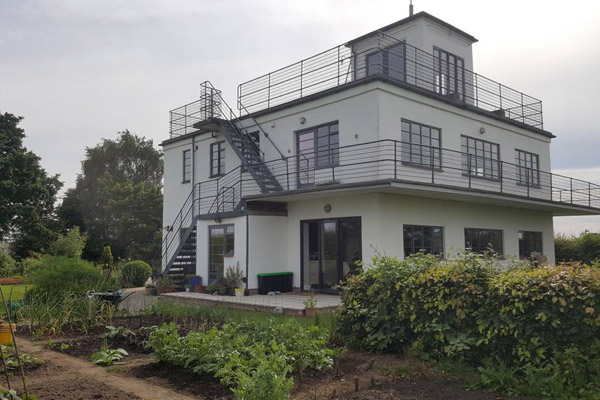 Fancy a holiday? I have just the thing. The pick of Airbnb modernism, courtesy of the most popular finds on the WowHaus website.
Yes, the most popular Airbnb finds over the course of WowHaus. If (like me) you can't afford to buy the house, you can always test drive your dream property, whether that's Lodon brutalism or iconic midcentury modern. Airbnb opens the door, even if it's only for a couple of days.
The rundown is, as ever, in reverse order.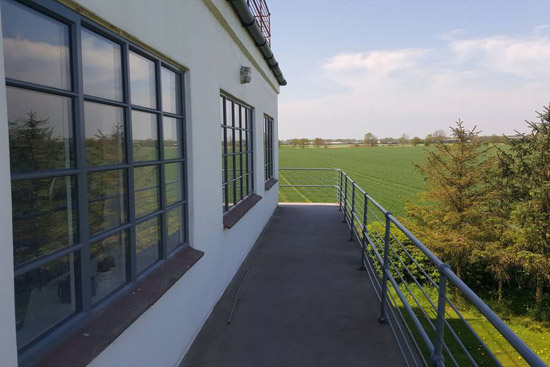 20. The Control Tower art deco-style house in York, North Yorkshire
The first Airbnb modernism entry is actually the most recent Airbnb find on the site, which proved incredibly popular.
One of two similar control towers I have featured, this one was built in 1943 and used as a World War Two Bomber Command Control Tower, with the site housing four Canadian squadrons. Half of the tower has been renovated as a rental, one with a retro/vintage finish and with access to the balcony to take in the views.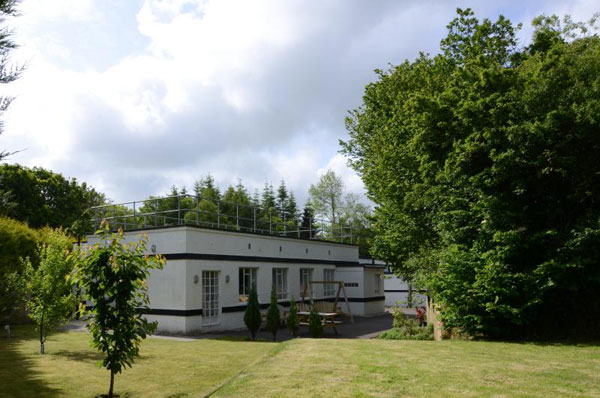 19. Art deco-style Filter House in Ladock, Cornwall
Art deco in style, but not originally an art deco building.
Filter House dates back to 1954, built by the South Cornwall Water Board as a utility building to pump water to the Roseland Peninsula. It was converted back in 2005, with the owner opting for an art deco-inspired finish for both the building and the interior. Works really well too.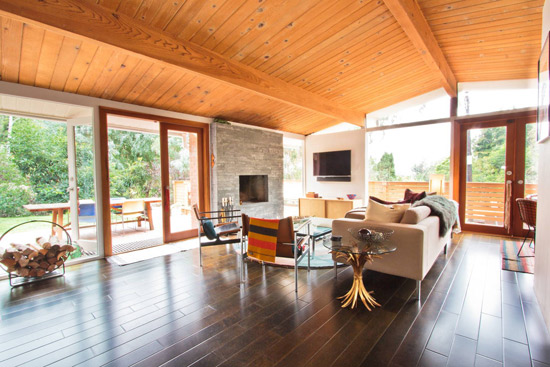 18. Val Powelson-designed midcentury modern property in Los Angeles, California, USA
Something stylish in the Hollywood Hills? This might suit you.
A midcentury modern, post and beam property courtesy of the noted mid-20th century architect, but not really a time capsule. The key features are still in place, but there is more of a contemporary edge to the finish. But on the plus side, it does mean all the home comforts you would hope for are in place.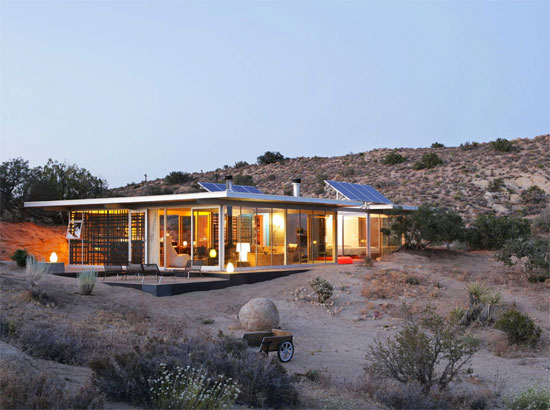 17. Off-grid IT House modernist property in Pioneertown, California, USA
Something very modern and if isolation is the key to a good holiday, this should be perfect.
This is an IT House, a property that's built off-site and rapidly assembled on-site – not unlike a Huf Haus in some ways. But unlike your average Huf Haus, this one is off-grid, meaning the house generates its own heating and energy. Not that you will need a lot. There is no TV or Wi-Fi here, as this is all about getting away from it all and relaxing.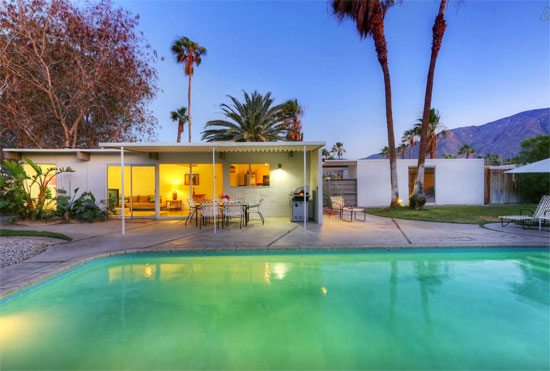 16. 1950s William Krisel-designed midcentury modern property in Palm Springs, California, USA
Yes, you can experience Palm Springs midcentury modern without breaking the bank.
Designed by William Krisel and built by the Alexander Construction Company, this is pretty much what you would expect of MCM in the area. The beams, the glazing, the open space and the pool area. Pretty much the perfect sunshine getaway.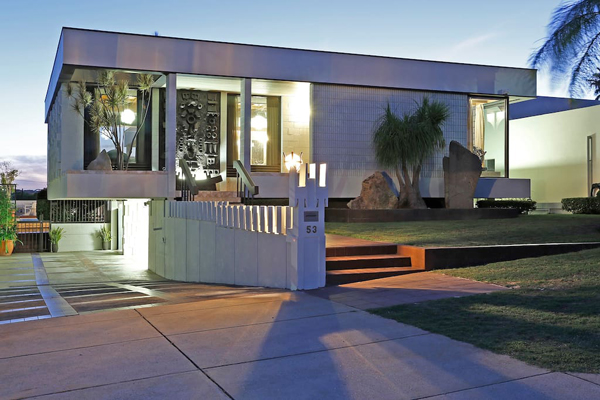 15. 1960s Iwann Iwanoff-designed modernist property in Dianella, Western Australia, Australia
Not far from Perth and the word of a noted architect of the day, this really is something of a step back in time.
The interior is packed with original detailing and furnishings to enjoy. But personally I would be outside enjoying that pool and seating area is the weather is fine A wonderful and spacious party area.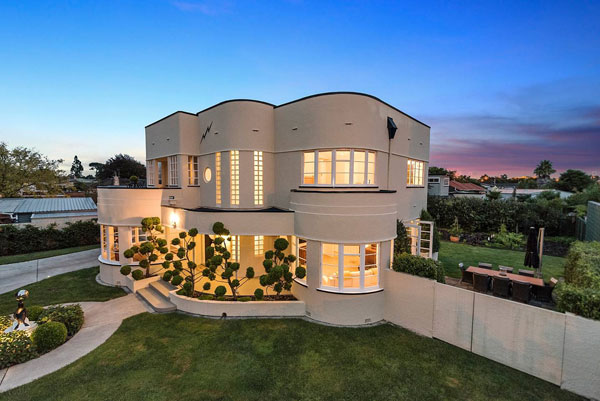 14. The Art Deco House in Hamilton, New Zealand
In a similar part of the world is this sizeable art deco property.
You do actually get the whole house too, one that has been updated to a very high standard whilst maintaining enough period details to keep things interesting. Four bedrooms, so room for up to eight guests, which should keep the cost down.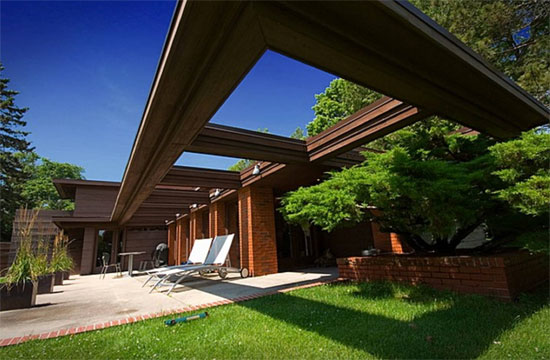 13. Frank Lloyd Wright-designed Schwartz House in Two Rivers, Wisconsin, USA
Frank Lloyd Wright had a long and prolific career, so no surprise to see some of one of his properties in this Airbnb modernism round-up.
This house dates back to 1938 and was originally designed for Life magazine as its 'Dream House'. Four bedrooms and able tho host up to six people, all of whom can enjoy this lovely renovation with interior brick and cypress walls, fitted furnishings, open living spaces, full height glazing looking out onto grounds and when it gets cold, two wonderful fireplaces in the main living area. Oh and don't worry, there is Wi-Fi too.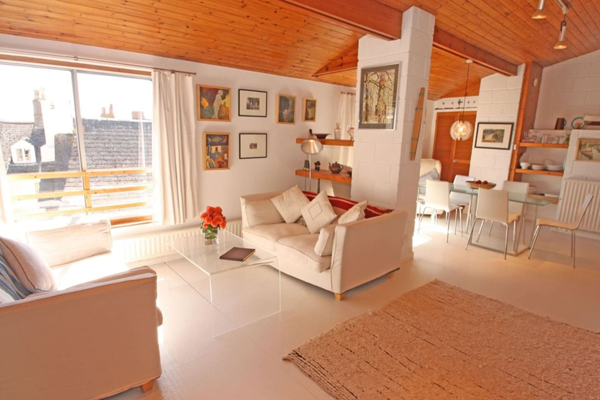 12. 1960s modernist property in Kingsand, Cornwall
I think Cornwall has quite a quaint reputation, which is why this place stands out.
Described as a 'light, modernist house by the sea', this is a 1960s house amongst more traditional buildings and with a stylish, open reception that takes up the whole of the first floor. It accommodates up to six and is a child-friendly rental (which isn't always the case with these houses).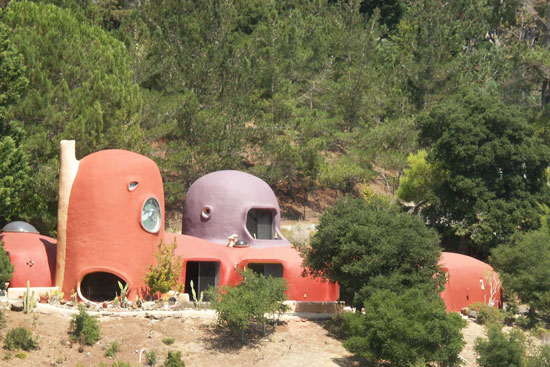 11. 1970s William Nicholson-designed Flintstone House in Hillsborough, California, USA
If 'unusual' is one of your holiday property requirements, then this should be on your shortlist.
It was up for sale for a while, but is now an Airbnb rental. Perhaps a short break is all you need. An experimental house dating back to 1976, it has been updated a little since, but overall this is the weird, wonderful and curvy structure Nicholson created all those years ago.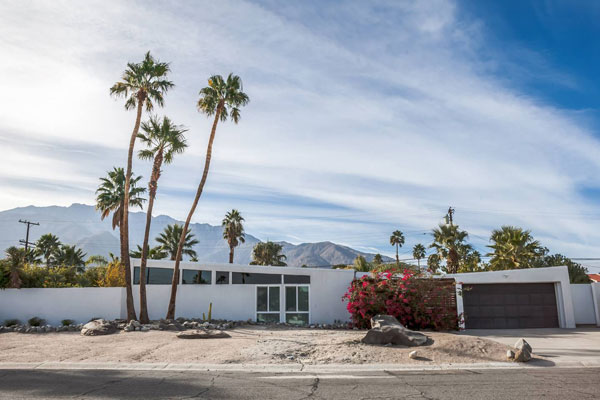 10. 1950s midcentury modern Alexander property in Palm Springs, California, USA
No this isn't a duplicate entry. It's another midcentury property from the Alexander Construction Company.
A butterfly roof, outside / inside living and of course, the pool space that makes a holiday complete. Only five minutes to downtown Palm Springs as well, which is definitely a plus. Up to seven guests for this one too, which will bring the nightly price down.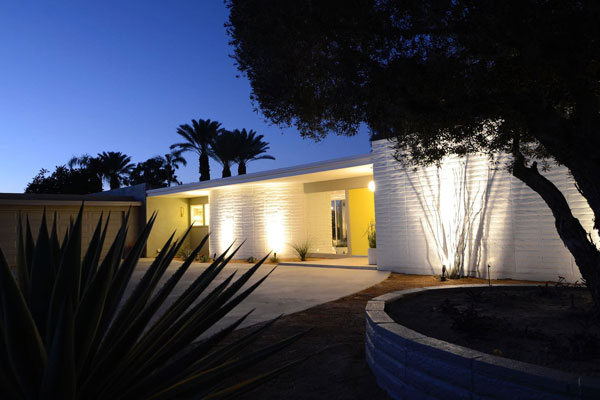 9. 1960s midcentury modern property in Bermuda Dunes, California, USA
More Californian MCM and quite a stylish place too.
The neighbourhood was developed by Ray Ryan, with this house dating to 1960 and one of the original fairway homes of the Bermuda Dunes Country Club. Celebrities including Clark Gable, Debbie Reynolds and Rock Hudson were once residents, so quite a hip area back in the day. Some of the original details are still in place, rubbing shoulders with more recent additions. A pool area, naturally.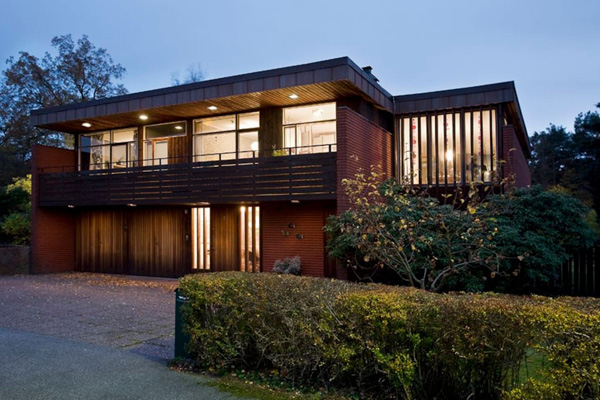 8. 1960s modernist property in Stockholm, Sweden
Something stylish and Scandinavian. Two words that always sit will together.
A great example of Scandinavian midcentury design, looking structurally unchanged in the 50 or so years since construction. I fact, not a lot has changed inside either. An upgrade to some fixtures and fittings, the addition of Wi-Fi and some child-friendly items too. Near a park and being close to Stockholm centre add to the appeal as well.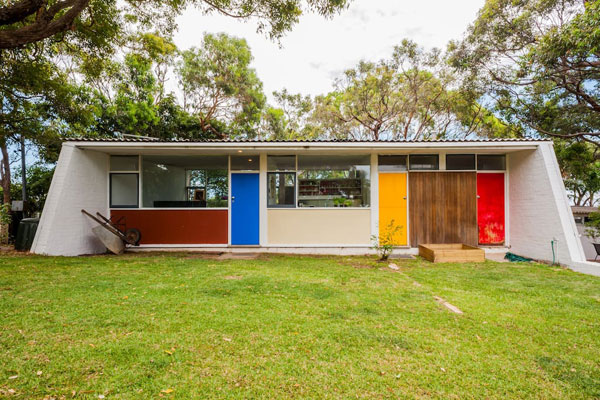 7. 1950s Harry Seidler-designed modernist property in Newport, New South Wales, Australia
Harry Seidler was one of the foremost modernist architects in Australia in the 20th century, inspired by the people he worked and studied with, including Walter Gropius, Marcel Breuer, Josef Albers and Oscar Niemeyer.
This house has been carefully renovated in recent years, with all funds generated from Airbnb stays being used for additional restorative work. A modernist dream inside and out, although note that it only caters for two guests at a time.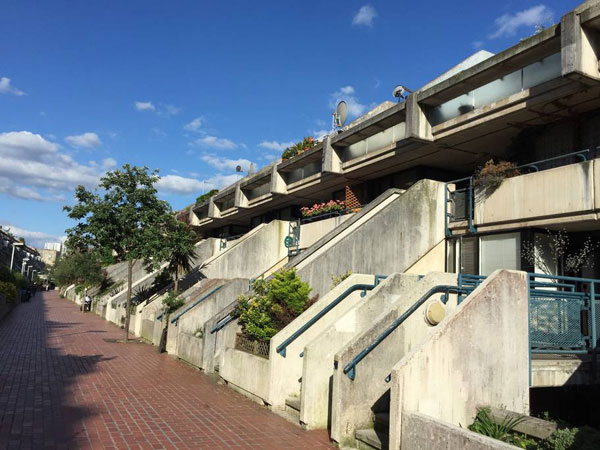 6. 1970s Neave Brown-designed brutalist apartment in Rowley Way, London NW8
When anything from this estate comes up for sale it is hugely popular. So staying here for a couple of nights is also going to go down well.
If you fancy experiencing some brutalism on the Alexandra and Ainsworth Estate, this is a top floor apartment offering some great views via the balcony area, a good-sized living room and two bedrooms. All the home comforts you would expect too, but note that children are not allowed in this one.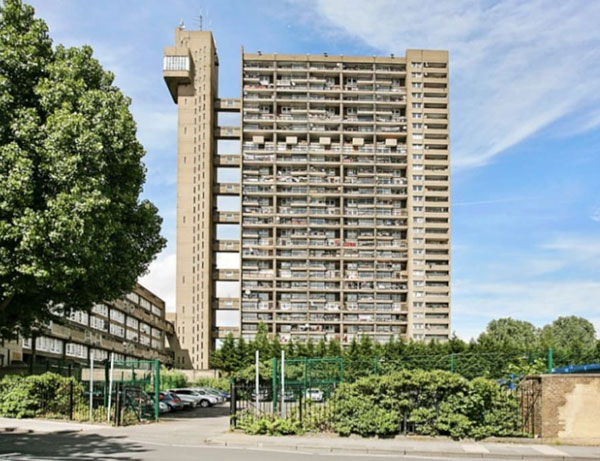 5. Erno Goldfinger-designed Trellick Tower, London W10
On a similar note, there is a chance to stay in Erno Goldfinger's iconic Trellick Tower.
Not an entire apartment sadly. You can book a single room in a three-bedroom apartment, with the owners of the flat occupying the rest, but sharing access to the kitchen, bathroom and living room thankfully. So more of a house share than a house rental. Up to two people can stay in the 19th floor room and reviews of the owners are positive, so that doesn't sound a worry. Cheap because of the sharing too.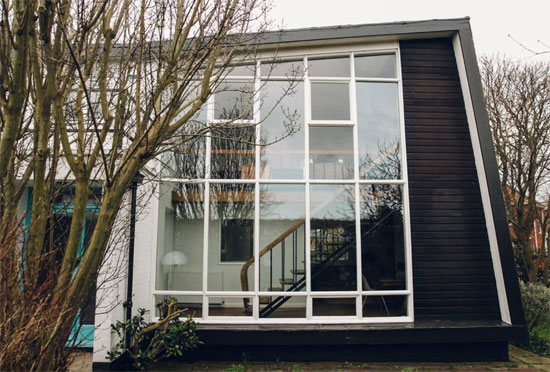 4. 1950s midcentury house in Bridlington, East Yorkshire on Airbnb
This one has been highly popular. In fact, it's hard to get a booking here.
If you do, you'll enjoy a step back into the 1950s and a house with a wall of front glazing, an open staircase, balcony area and a butterfly-style roof. The fixtures and fittings are very much in keeping with the original era too.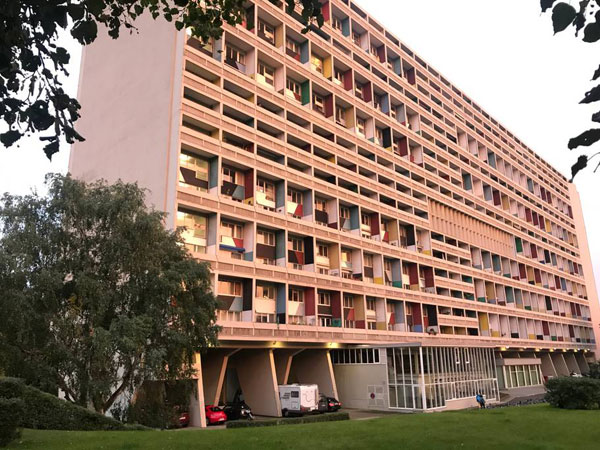 3. Apartment in the Le Corbusier Unite d'Habitation in Berlin, Germany
Another modernist icon available for a short stay and a cheap stay too.
Dating back to 1957 and just a short walk from the Olympic Stadium, it's also not far from the centre of Berlin via the U-Bahn (or S-Bahn). This is a 'historically renovated' apartment complete with a kitchen with all the original design elements by Perriand, plus a living room with original furniture and built-ins by Corbusier, Perriand, Prouve and Wegner. Ridiculously cheap too.
Update: The original apartment no longer seems to be available to rent, but another one has come up on Airbnb.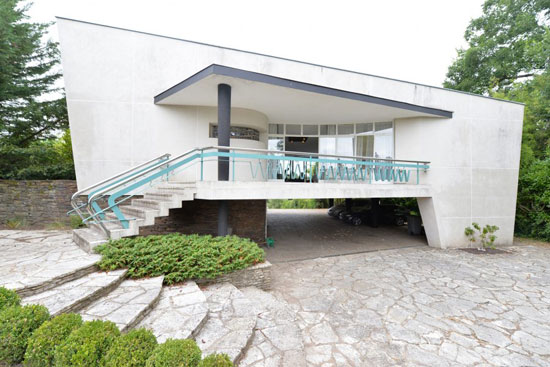 2. 1950s Georges Lacaze modernist property in Bergerac, Dordogne, France
I was hoping to stay in this one over the summer but sadly it seemed to fall through. Hopefully you'll have more luck staying here.
It's a dream of a place and one that has been offered for sale in the past.
This angular house was designed between 1956 and 1959 by the architect Georges Lacaze alongside his partner John Paul Pic and has listed status in France since 2008. The pool is something special, as is the kitchen. But the whole house is still in amazingly original condition, with subtle updates adding to its appeal as a holiday home.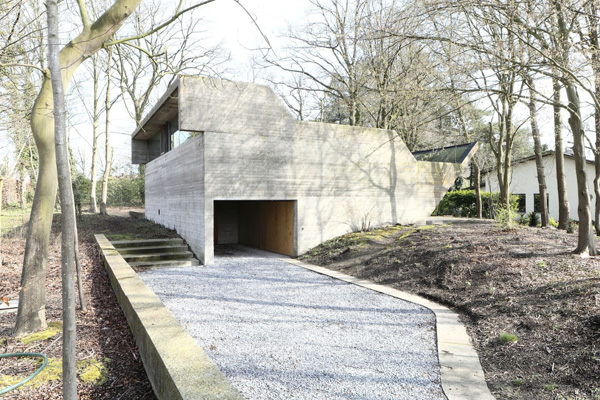 1. 1970s Julian Lampens-designed brutalist property in Sint-Martens-Latem, Belgium
The pick of the Airbnb modernism bunch and for good reason. This is a very special house.
Described as 'one of the most radical residences ever built in Belgium', it was built between 1972 and 1974 and after the death of its owner, the house was bequeathed to the University of Ghent, who in turn loaned it to the Museum Dhondt-Dhaenens in Deurle. It is now offered as an Airbnb rental for part of the year, with bookings being taken for May to September.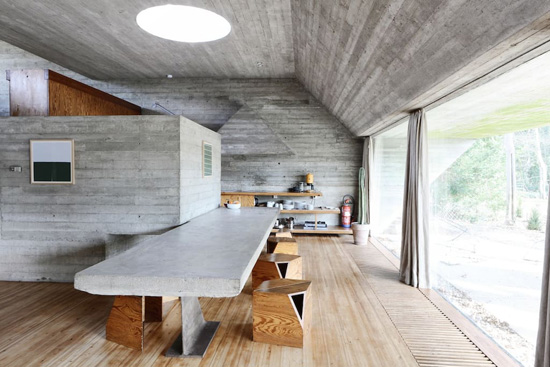 So no window right now, but if you want to experience the stunning and thought-provoking architecture on offer here, make a note in your diary or planner. £225 is the price when you do get chance to secure a stay.