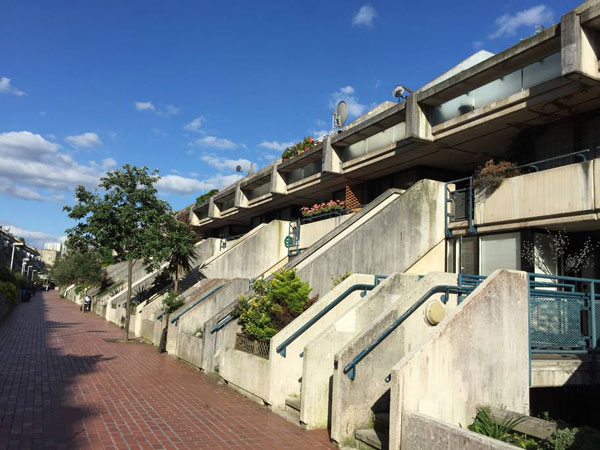 Yes, we are back on the Alexandra and Ainsworth Estate for this 1970s Neave Brown-designed brutalist apartment in Rowley Way, London NW8, which is on Airbnb.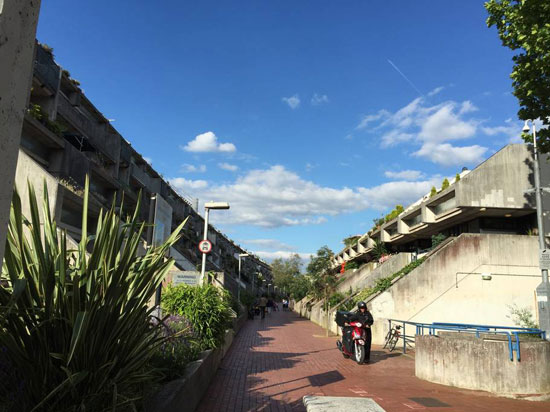 Yes, that's right, a short-term rental or holiday property on this much-loved brutalist estate. We have featured many of these places before, so plenty of detail elsewhere about the both development and apartments. If you want more, do check out the Cook's Camden book. Or gets 'hands on' with a visit to this place.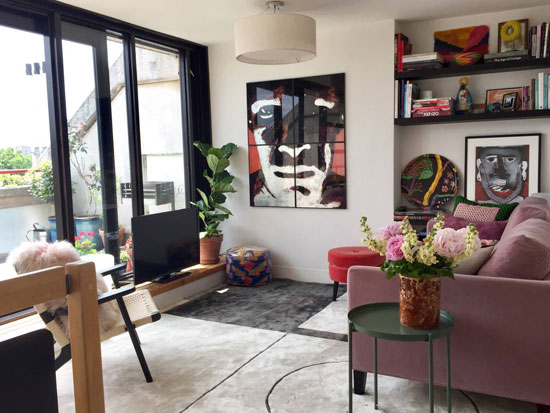 A top floor place (although there is a lift to get you up with your luggage), the apartment offers plenty of natural light as well as views over north London, courtesy of the balcony space at the front, which is accessed via the sliding doors from the living room.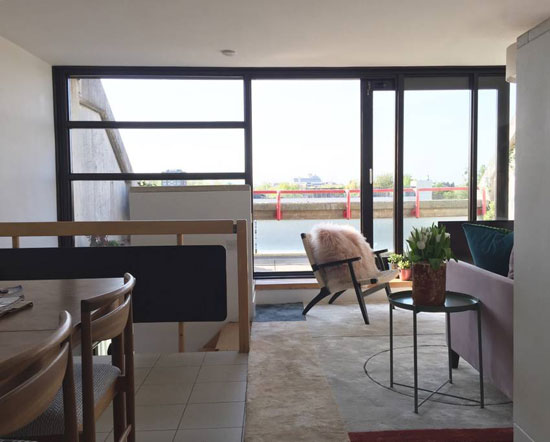 That living room has a TV and wireless audio system (plus Wi-Fi) to keep you entertained, with a kitchen tucked behind a low wall, with everything you would hope and expect to be in it.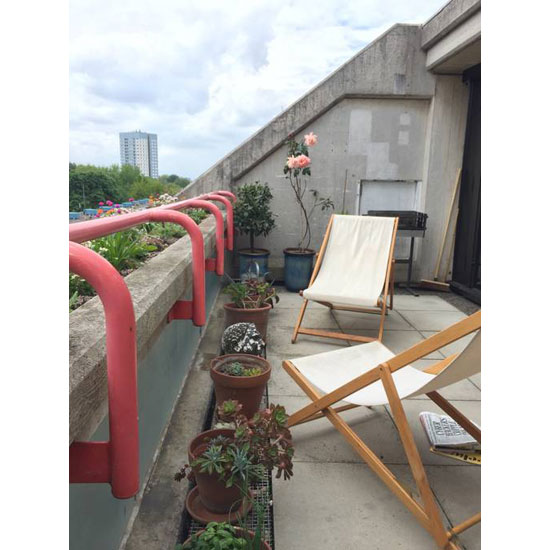 Head down the stairs and you will find 'two good sized' bedroom with double beds, storage and black-out shutters. The bathroom is also on this floor, complete with bath and shower, as well as a separate laundry room with washer, dryer and ironing board. A real 'home from home'.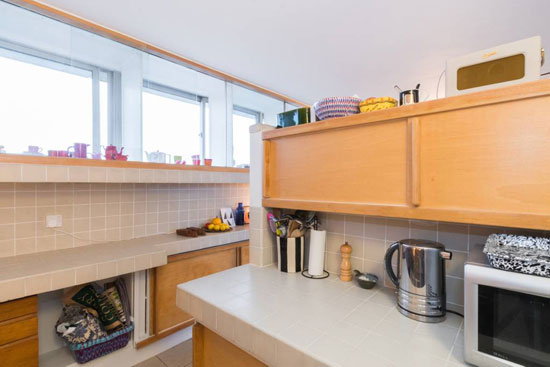 According to the host, the estate is 'generally quiet', but you will often see people filming and photographing the architecture. Sadly, that's what fame brings.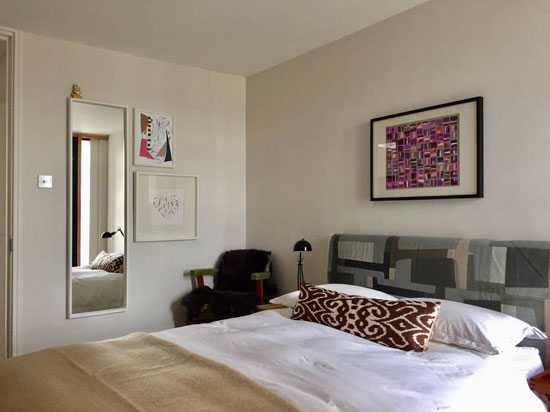 Before you think about bringing the family note that the apartment is not safe or suitable for children up to the age of 12 years. But you might have worked that out yourself. It does cater for four people though, over those two double beds.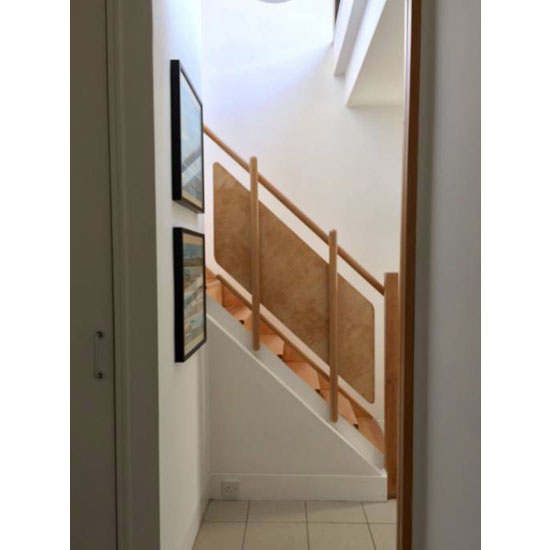 Fancy it? £159 per night is the rate.
Images and details courtesy of Airbnb. For more details and to make an enquiry, please visit the website.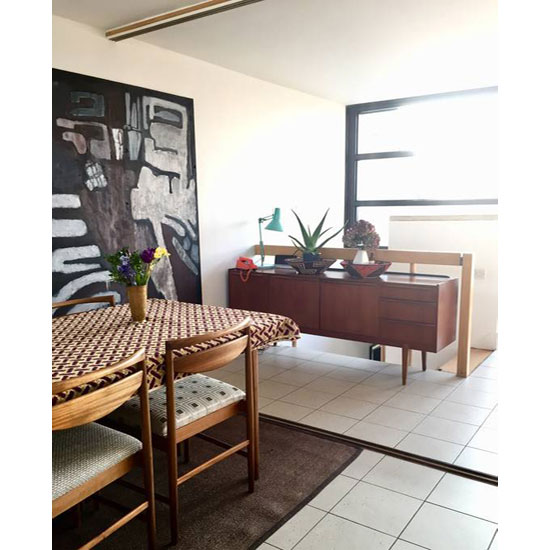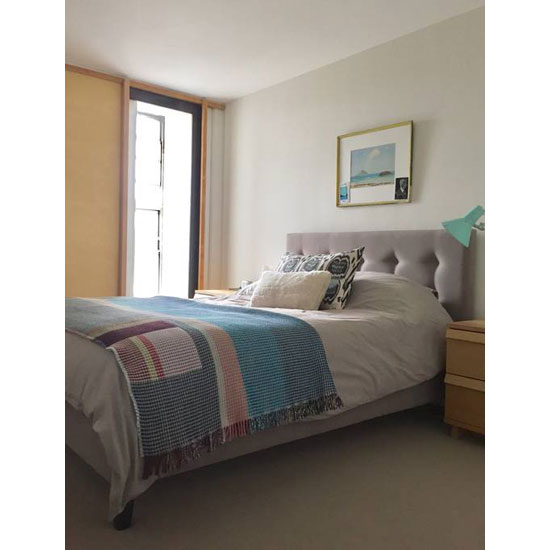 Property Location