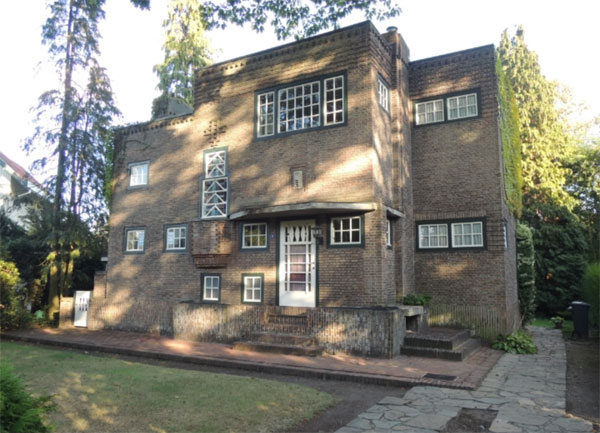 This looks really interesting. A 1920s Eduard Van Steenbergen modernist time capsule in Kapellen, Belgium now up for sale.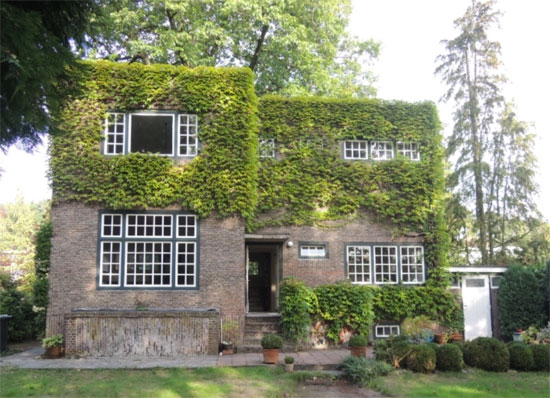 What is about Belgium and early 20th century time capsules? I have featured a few, including the amazing 1920s art deco time capsule property in Jette, Belgium from a few weeks back and the 1930s Leon Stynen-designed modernist property in Schoten near Antwerp. In fact, Belgium is a great place for interesting architecture for sale. Do check out my top 10 most popular house Modernist Belgium house finds if you get the chance.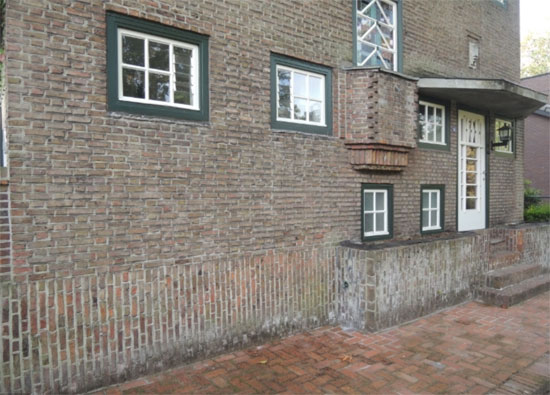 This one might well make that list when I revise it, as it's a fascinating piece of architecture and compared to UK prices, ridiculously cheap too. You might even get a grant to do the work on it. But there are conditions, which I will come to later.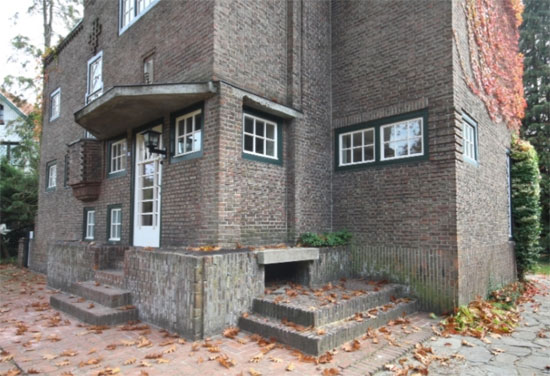 For now, let's talk about the house. It dates back to 1924, an early take on modernism and a house that has barely been touched since. That's a huge selling point, but not without its problems.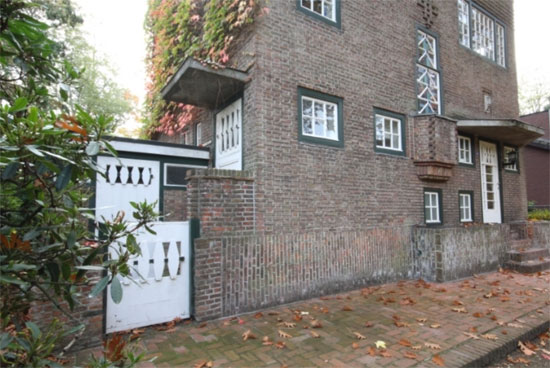 You see, the house is a listed monument and as such, it will need to be upgraded, but in conjunction with the heritage authorities and serious attention to detail. That's a good thing, of course.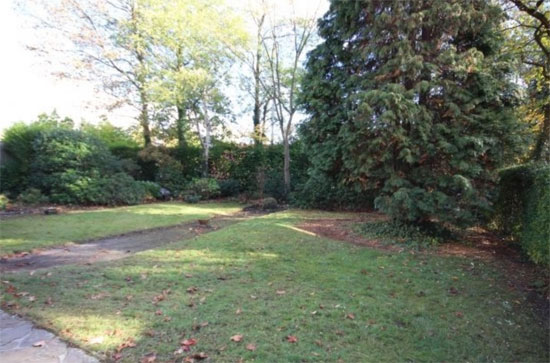 Even better, the agent mentions that as a protected home, subsidies up to 40 per cent of the cost of the work are available for the buyer. When you consider the price (more on that in a moment), it all sounds like a great package.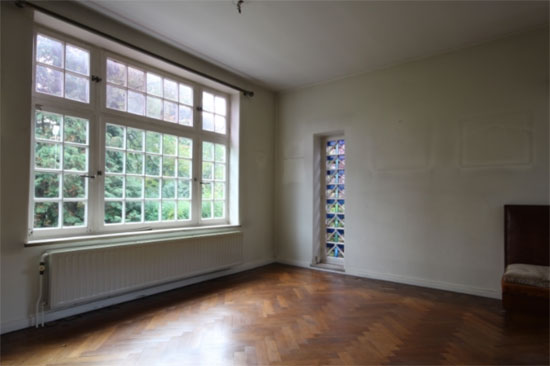 But the work is likely to be extensive and involve skilled craftsmen using very specific materials. So it is unlikely to be a cheap job or a quick job. You are taking in a house and protecting it for future generations, as well as creating a living space for yourself and your family. Quite a responsibility.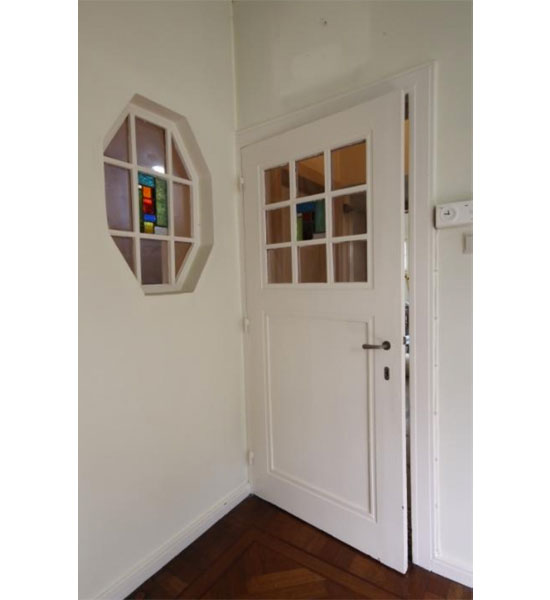 If you are up for the task, let's see what the house offers.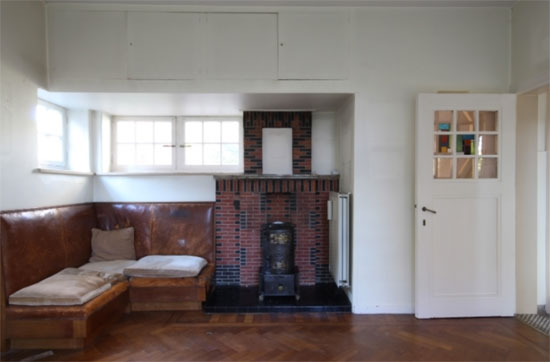 Essentially an angular piece of brick-built modernism with a flat roof and the original windows still intact. Love those frames, but perhaps not as much as I love that original front door.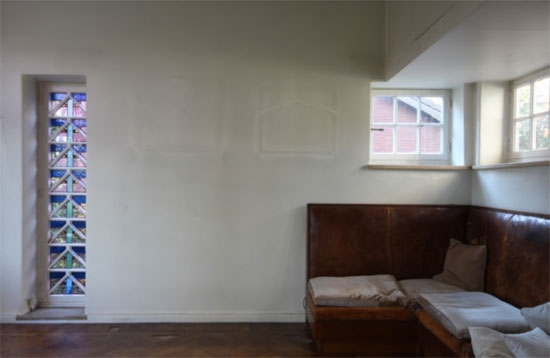 In terms of the interior, I suspect some areas have been tweaked over the decades (as you would expect of a house rapidly approaching its centenary), but not as much as you might expect.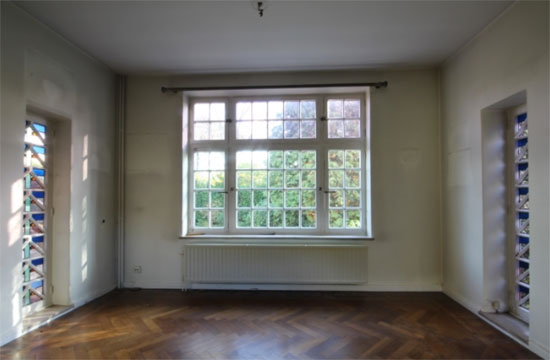 I can't see the bathroom or kitchen, but the rest of the house looks amazingly original. The agent describes the house as 'almost completely original', which hints at very little work beyond the agent's camera lens.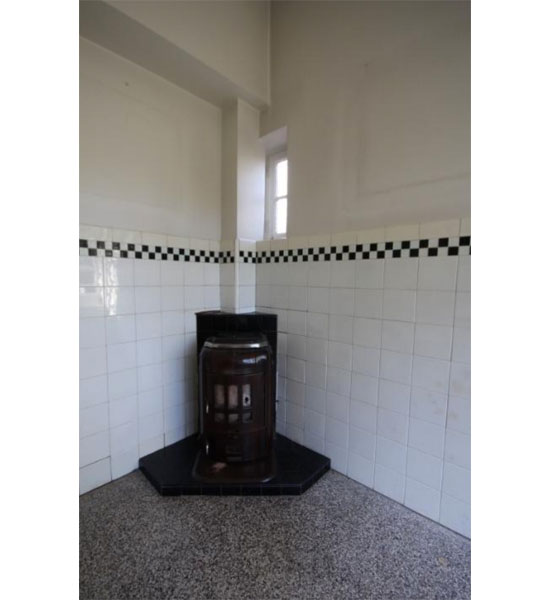 Regarding the original details, that includes the stained glass, the internal doors, the original heaters (later heating is also evident), built-in seating, the parquet flooring, the staircase and the light fittings. Basically, the fabric of there house is untouched.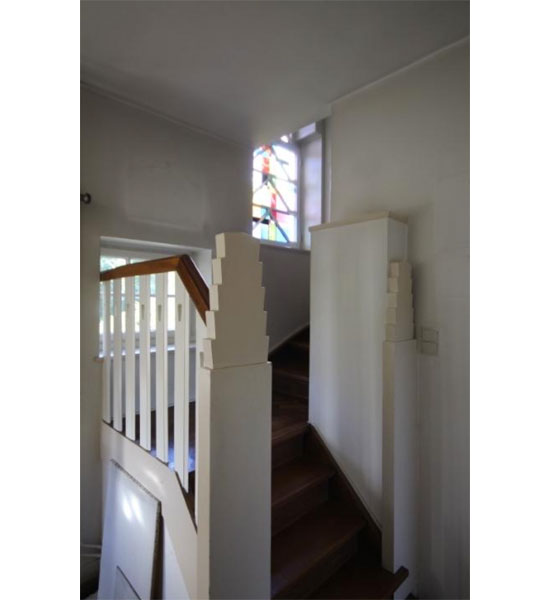 As for space, that is listed as covering something like 125 sq. metres. On the ground floor, there is a 'spacious' hall, the kitchen, a dining room, living room and a toilet.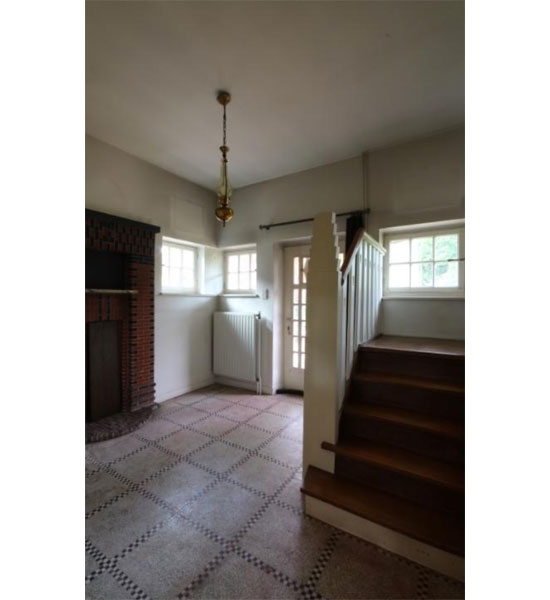 On the first floor, you will find a bathroom and three bedrooms, with a plot covering 785 sq. metres in total.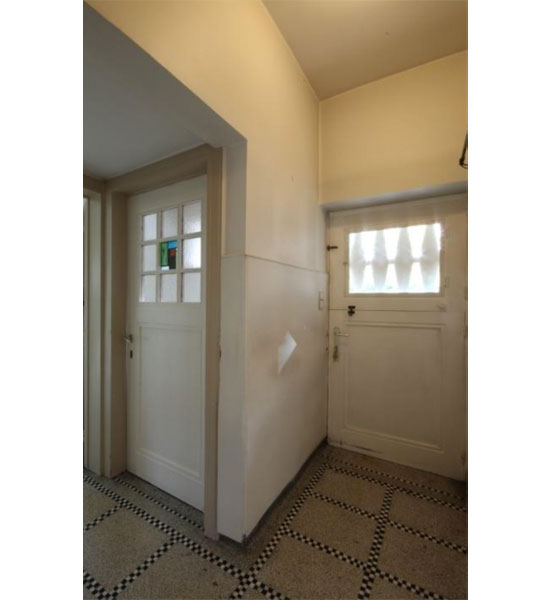 So, that price. If you want this one, it is on the market for €375,000, which sounds ridiculously cheap on the face of it, perhaps because I'm so used to writing about modernism around London and the south-east of England.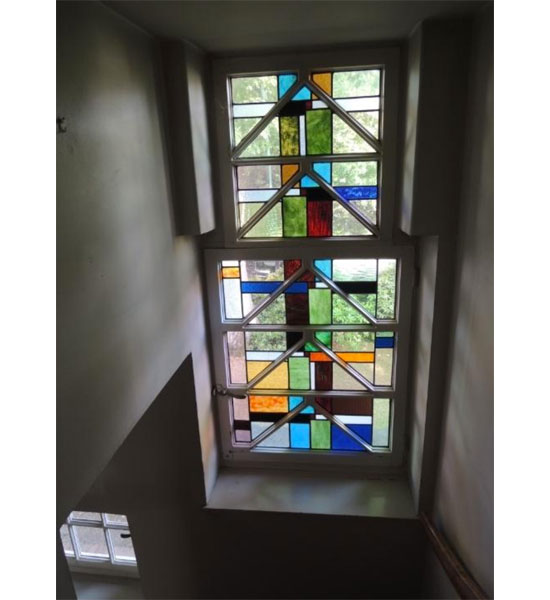 But there is that issue of the work required and the other issue of moving to Belgium. If you are in a position to deal with both of those things, the house is now on the market.
Images and details courtesy of Immoweb. For more details and to make an enquiry, please visit the website.
Update: There are additional images and details of this one at the Architecten Woning website if you want more information and if you want to make an enquiry.