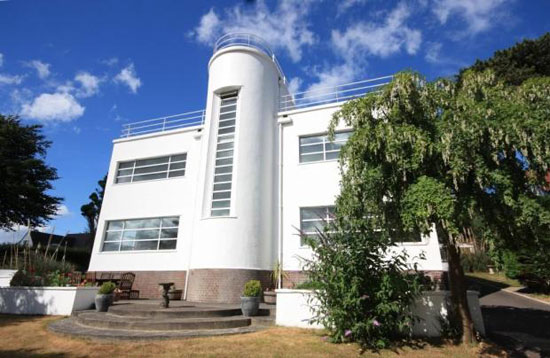 I first spotted this place a few years back on a visit to the resort, hiding in a residential area just a stone's throw from the coat. Now the Chevrons 1930s art deco property in Llandudno, Conwy, North Wales. I just wish we had the money to buy it.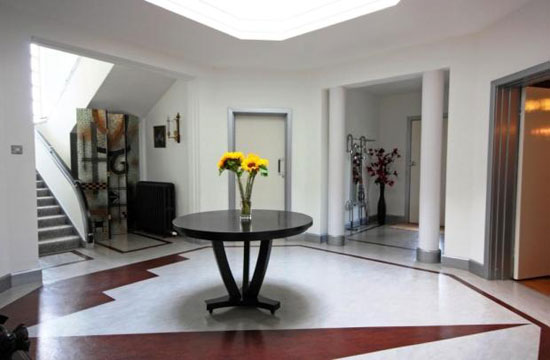 It's a stunning property that has been on the receiving end of the right kind of renovation. Not just a nice exterior, period features are plentiful inside too, as the images show. From the sweeping staircase, roof terrace and glass-covered atrium through to the windows, doors and even some of the rooms, lights, oak veneer walls and flooring – originality abounds.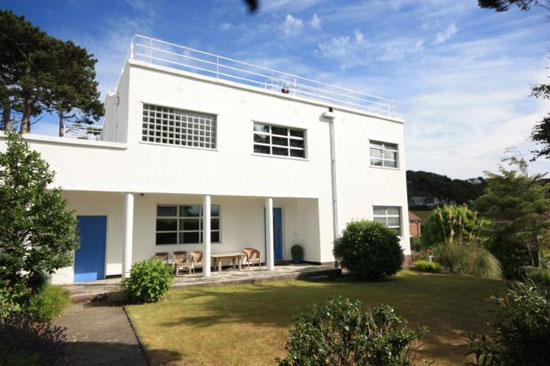 Of course, it's not just a period recreation. This place is a contemporary family home too. You might not like some of the decor or the style of the kitchen, but it does show that you don't have to rip out all the character for modern convenience. As for space, there's plenty of that too, with four good sized bedrooms (two of which are en-suite), a family bathroom, lounge, family room, dining room, a kitchen/breakfast room and a cloakroom.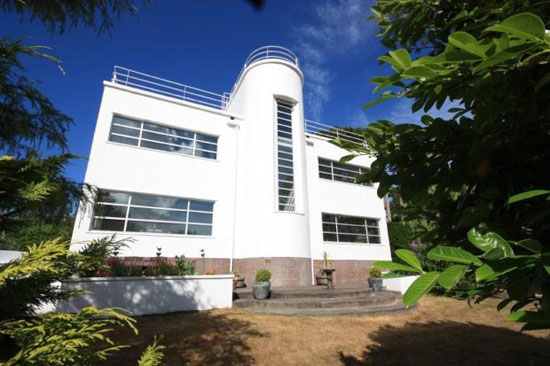 Some decent space outside too, with gardens, a veranda, terraces, a double garage, utility space and greenhouse. Talking of outside, this place sits high over the town, so on that roof terrace, you should be able to get some amazing sea views as well.
Price? For the area it's quite a pricey £675,000. But when you see the price of flats in London these days, it perhaps makes you ponder a relocation to this particular coast (if work permits). Now we just need the modernist gem on the front of Llandudno to go up for sale too.