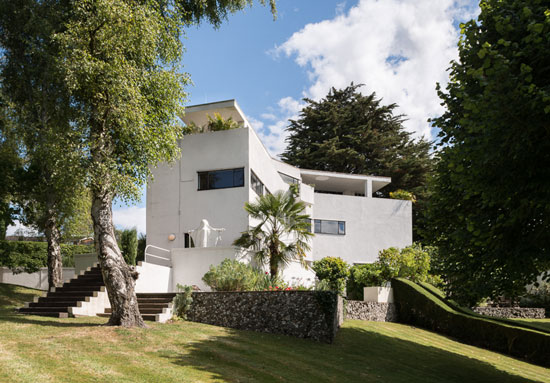 It last went up for sale back in 2010 and now the first (and possibly best) modern movement house in the UK is back on the market. We are of course talking about the 1920s Amyas Connell-designed High & Over house in Amersham, Buckinghamshire.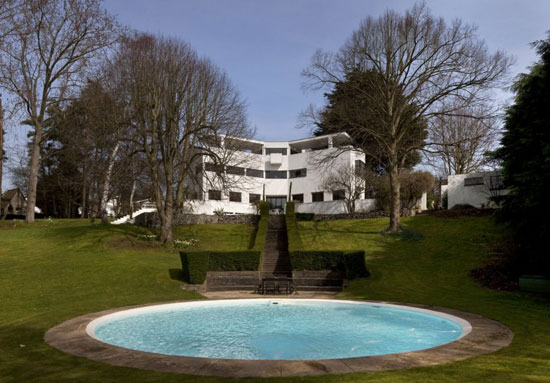 It is still a stunning property, dating from 1929 and of course, grade II-listed. it has had its ups and downs over the years as tastes have changed, but right now, High & Over is looking as good as it has done for decades. That's no doubt down to the 'extensive recent renovations by the current owner', including reconfiguring the ground floor to the original plan and reinstating some of the original colour schemes.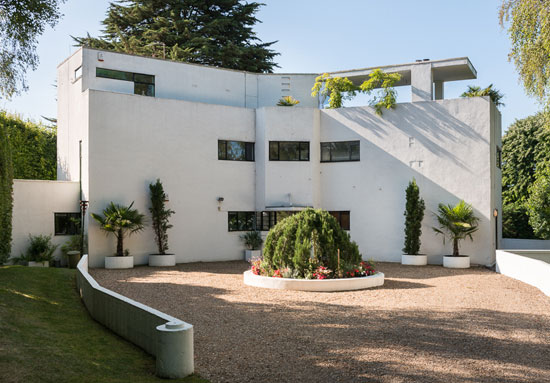 As for the rest of the house, that's very much a mix of the old and the new. A good number of the finishes and very clean and (we would guess) new, but the integrity of the building survives. No mean feat considering this place was threatened with demolition in the 1960s and was later split into two separate houses. Thankfully, a growing interesting in modern architecture and a grade II-listing sorted that out.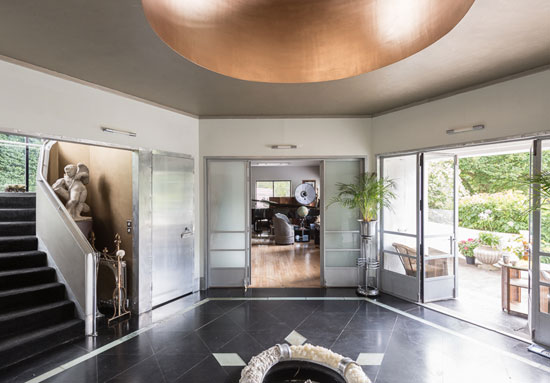 But there are numerous original features here, including a spiral staircase encased in glass, chrome double front doors, a large circular balcony overlooking marble-floored hall, not to mention the wonderful roof terraces. There's even the original circular swimming pool at the foot of a set of steps leading down from the house.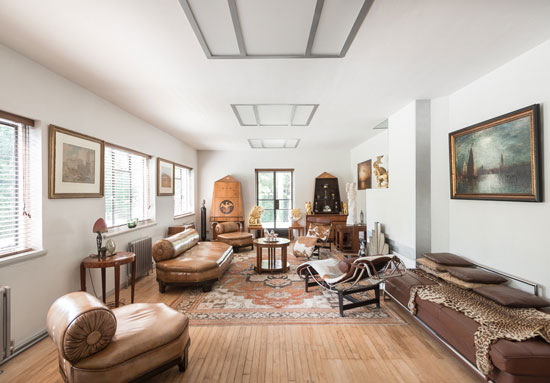 In terms of internal space, that is described as 'versatile' and listed as an entrance hall, living room, dining room, kitchen and library on the ground floor, with the first floor offering a master-bedroom wing with an en-suite bathroom and dressing room, four further bedrooms and a bathroom. A second floor has one more bedroom and another reception room that leads onto the roof terrace.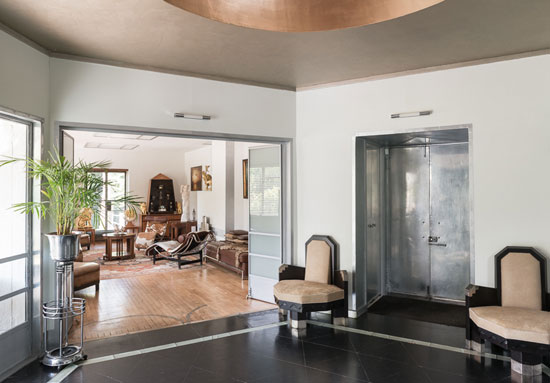 Outside, you get 1.7 acres of land to play with, which includes the previously mentioned pool. If you want it, the price has drifted upwards since the last time on the market, with offers over £2,800,000 now being sought. There's a viewing day on Saturday 13th September 2014.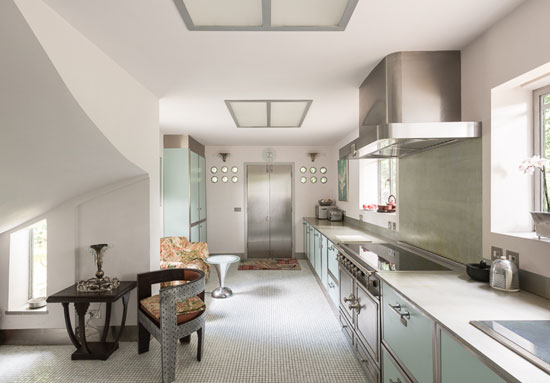 One last thing. If you want to see the house in its original glory, check out the amazing Pathe News film below all about High & Over from 1931. Sadly, not everything survives from this, but it's a good way to compare and contrast what has lived through the decades.
Find out more at the Modern House estate agents website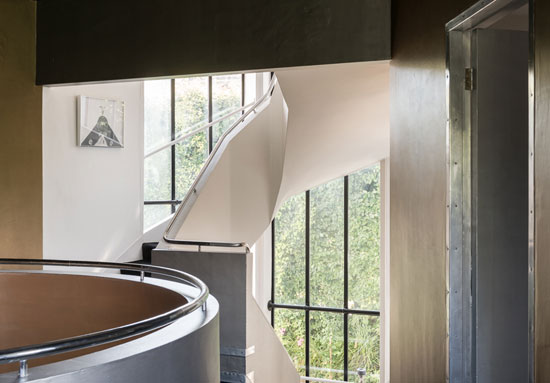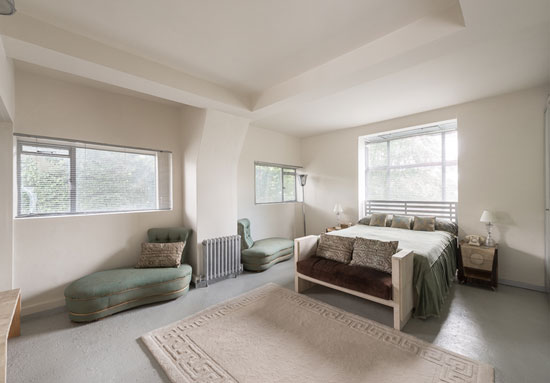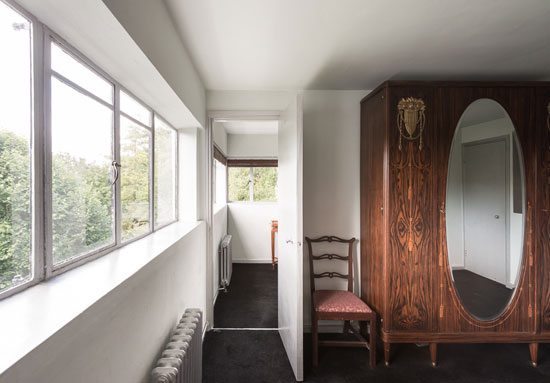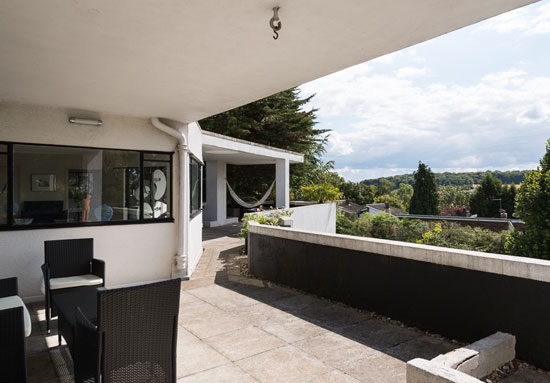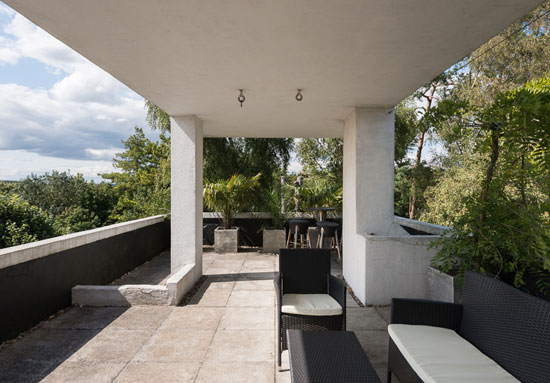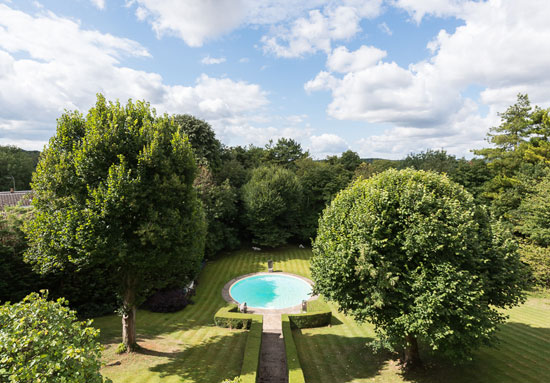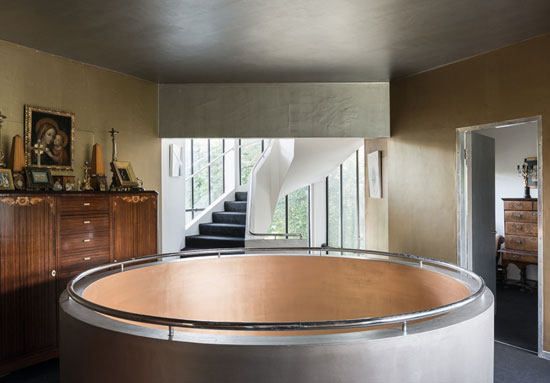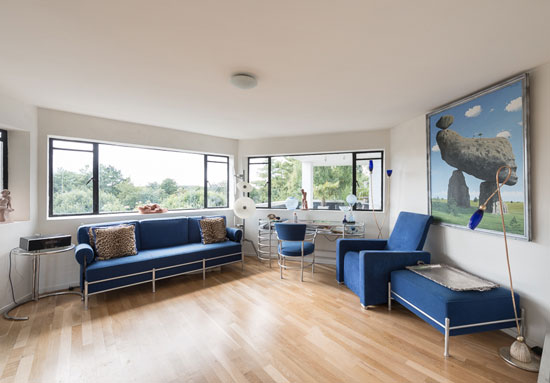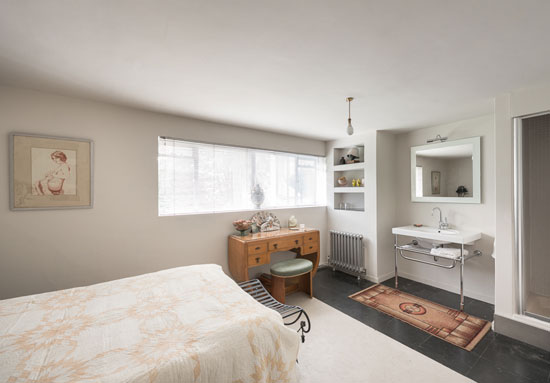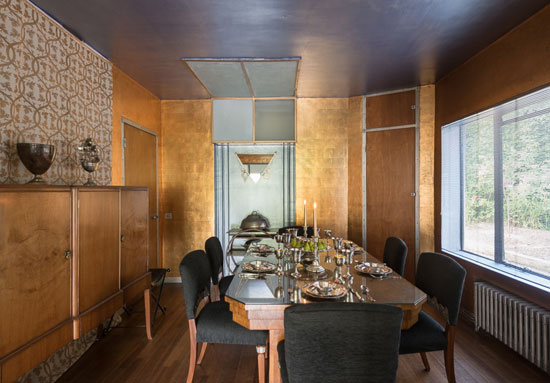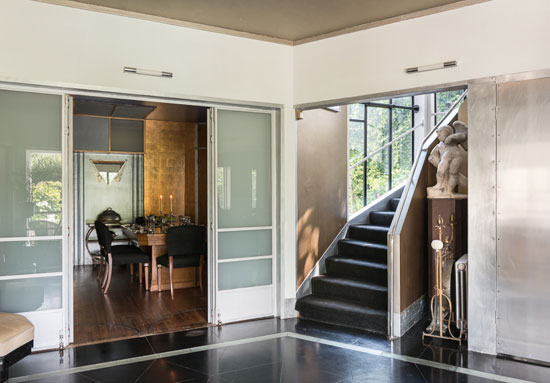 Property Location