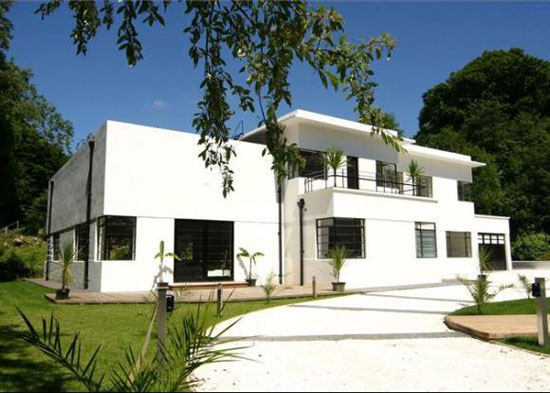 Big thanks to Matt Somerville for spotting (and sending us) an absolute gem that's on the market, this 1930s Mollie Taylor-designed Kilowatt House art deco property in Bath, Somerset.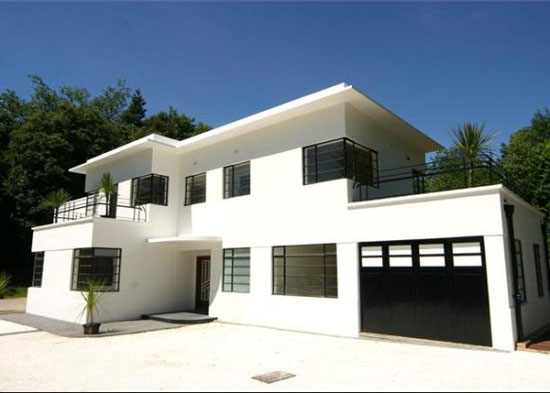 The house was built between 1935 and 1938 on a former quarry site for the electrical engineer Anthony Greenhill and was described in the Pevsner Architectural Guide as 'Bath's only Modern Movement house'.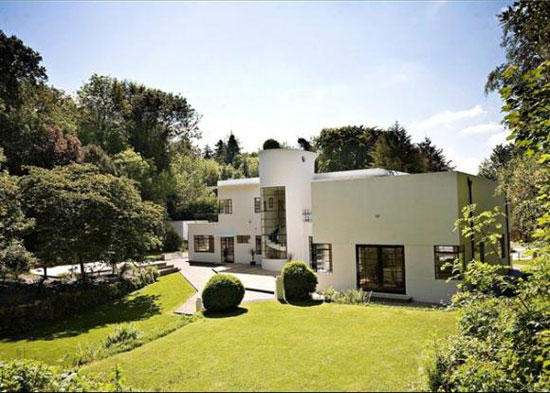 The description of the house 'back in the day' portrays something really 'out there'. Greenhill had an interest in acoustics, so the house was 'an experimental laboratory' for his audio experiments. He produced 'colour music' in the house, which lit up an indoor 'cascade of glass', where an automatic system caused each note of the musical scale to light up a particular tint. Sadly, that all left as the house became derelict over the years. However, the grade II-listed house has now undergone complete restoration.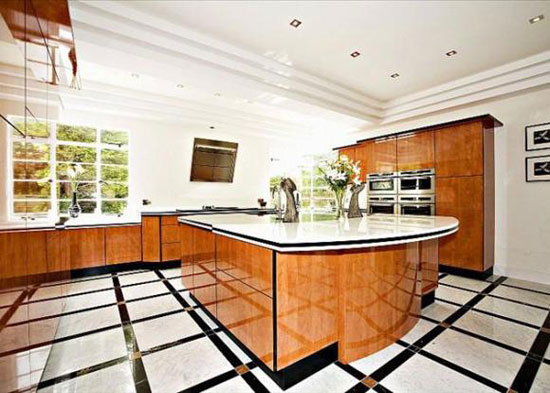 That restoration uses the original shell and keeps much of the period character, but throws in some modern-day additions and of course, some high-end finishing.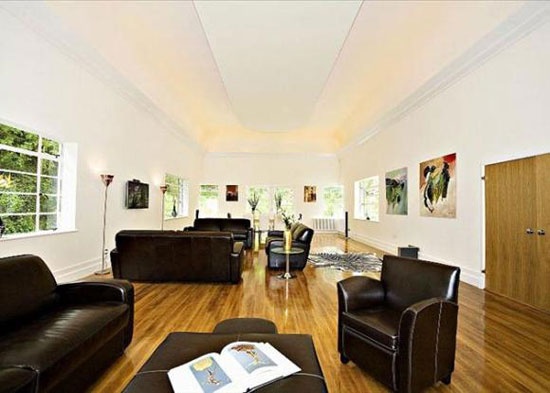 The current layout of the house offers up space including four bedrooms, two reception rooms, three bathrooms (one en-suite to the master bedroom) and what looks like a pretty expensive and large modern kitchen, not to mention an atrium/entrance hall and a feature staircase.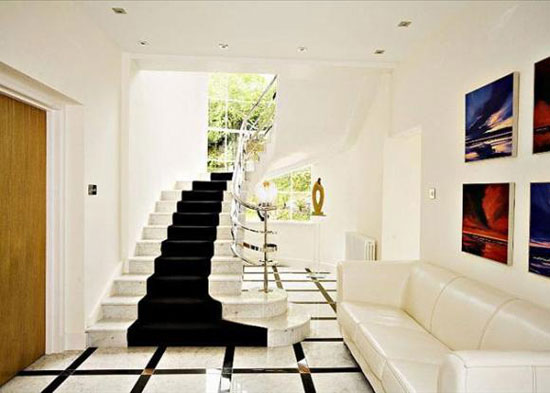 Outside, you'll find an enclosed rear garden with steps up to a paddock area, a deck rear patio with modern lighting, a double garage and electric security gates.
More images on the agent's site, which probably give a better representation of the property than words alone. If you fancy it, the house is, unsurprisingly not cheap, selling for around £1,950,000.