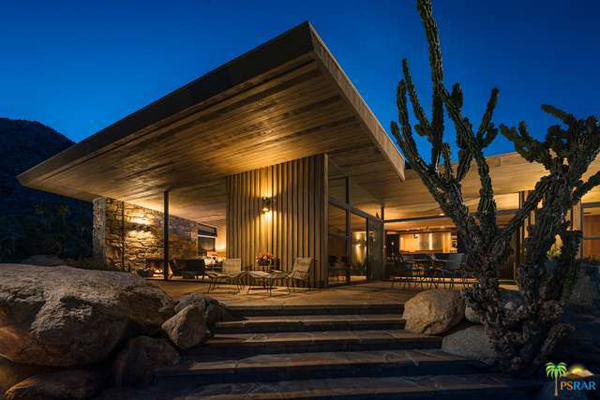 Well, we have added up the numbers, double checked and compiled the WowHaus Top 50 houses of 2017. That's the most popular house finds of the last 12 months. We'll kick off with numbers 50 through to 41.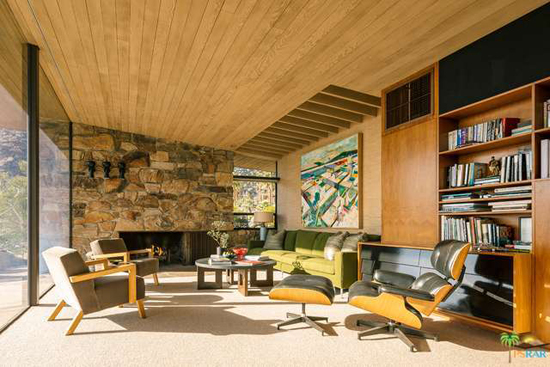 50. Iconic midcentury modern: The Edris House by E Stewart Williams in Palm Springs, California, USA
Listed on the National Register of Historic Places and a Palm Springs Class 1 historic site. No wonder this proved popular.
Butterfly roof, walls of glass and stone, period furnishings and of course, the Palm Springs essential of the outdoor pool and entertaining space. This is the midcentury modern dream.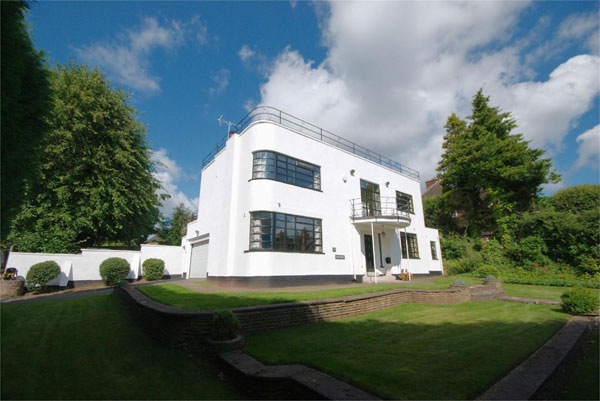 49. 1930s art deco house in Sutton Coldfield, West Midlands
Art deco is once again a dominant architectural force in 2017. But this one did split the audience a little.
No denying that the house and architecture are both something special. This is pretty much what buyers love to see when looking for this style of house. The split comes with the interior. Yes, there are period details here, but the overall look and feel might divide buyers.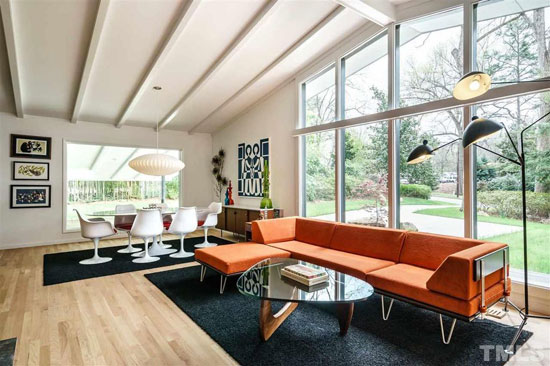 48. 1950s midcentury modern: Four-bedroom property in Raleigh, North Carolina, USA
Pretty much a 'how to' guide when it comes to MCM renovations.
This one went 'from estate sale to a complete gut and renovation', courtesy of American Institute of Architecture award-winning design firm In Situ Studio mixing the original period with design inspired by the mid-20th century.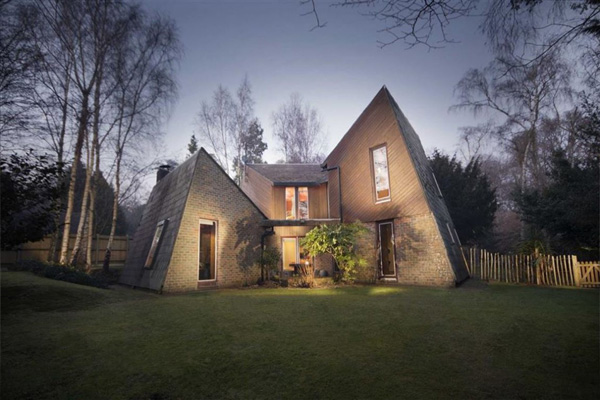 47. 1980s modernism: Five-bedroom property in Pulborough, West Sussex
1980s architecture doesn't always get the credit it deserves, as this place in Pulborough highlights.
A bold, angular design with a Scandinavian influence and an interior every bit as interesting as the outside with its a 'circular design' around a central courtyard, which is access by five pairs of double opening doors. More of this please.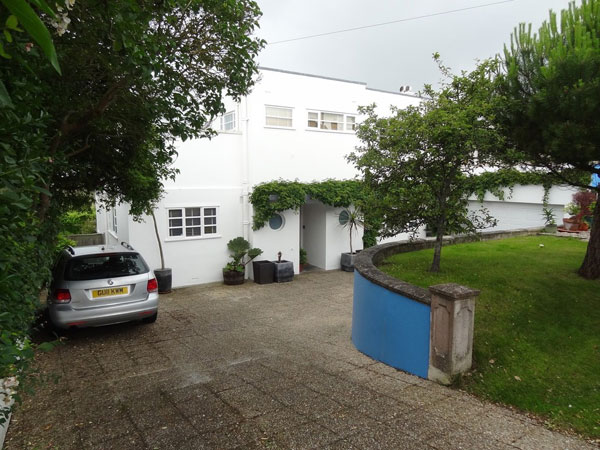 46. 1930s art deco property in Ovingdean, Brighton, East Sussex
More art deco, this time in Brighton.
Another complete refurbishment, but this one does take into account the period features, keeping many to the fore. Yes, ultimately this is a modern house, but it is packed full of character.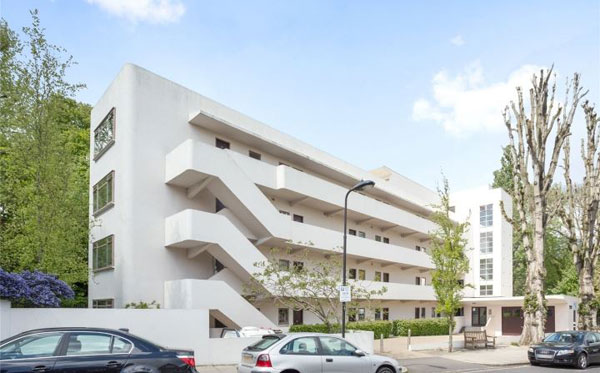 45. 1930s modernism: Studio apartment in the 1930s Wells Coates-designed Isokon Building, London NW3
An icon is always popular and a building doesn't get much more iconic than this one.
One of the most notable modern movement constructions in the UK, it was designed by Wells Coates in 1934 and was the first block to be built primarily from reinforced concrete. Renovated back in 2004, the Isokon is a very desirable space to live, even if that space is fairly modest.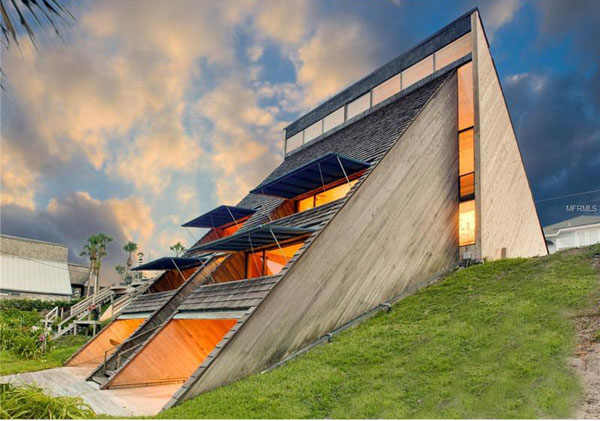 44. 1970s modernism: William Morgan-designed property in Atlantic Beach, Florida, USA
This one really had jaws dropping when it landed on the site in July.
For good reason too. Voted one of the 100 best buildings by AIA Florida, it dates from 1973 and went up for sale for the very first time. A 'wow' location, stunning architecture and an interior that certainly doesn't disappoint. I'm surprised this one didn't feature higher.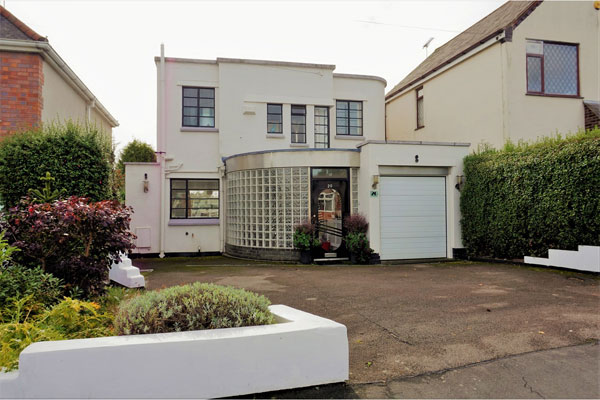 43. Ted Wilford art deco property in Earl Shilton, Leicestershire
Not the boldest deco design we have featured, but one of the more interesting.
It dates from the 1930s and was the work of local artist Ted Wilford and although the interior has been updated, you can still see a lot of the original house here. A credit to the original owner's vision.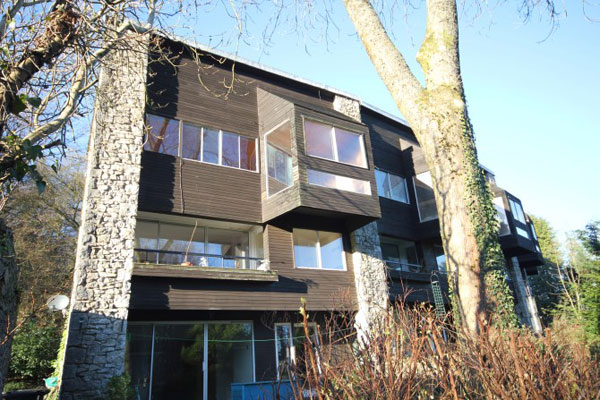 42. Modernist house at auction: 1970s Keith Scott-designed townhouse in Beetham, Cumbria
This was a potential bargain. Although I'm not sure how much it actually went for.
It's one of a row of modernist houses, all actually for sale, but this one went through an auction house with a guide price of £190,000. Plenty of original features and something you could still make your mark on.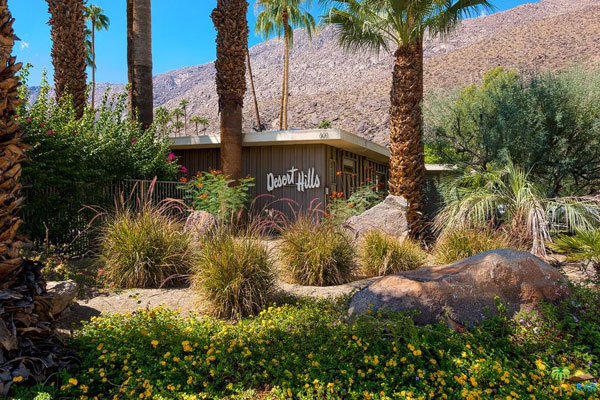 41. Midcentury hotel for sale: 1950s Herbert Burns-designed Desert Hills in Palm Springs, California, USA
Fancy getting into the hotel business? We have just the thing for you.
This is a a 'fully functioning boutique hotel' with a 'long term, loyal clientele' and still screaming the original era. But it has been updated and although some areas aren't quite as 'retro' as you might expect after the work, there is scope to go down that route if you want to.
Head back for the next 10 tomorrow.