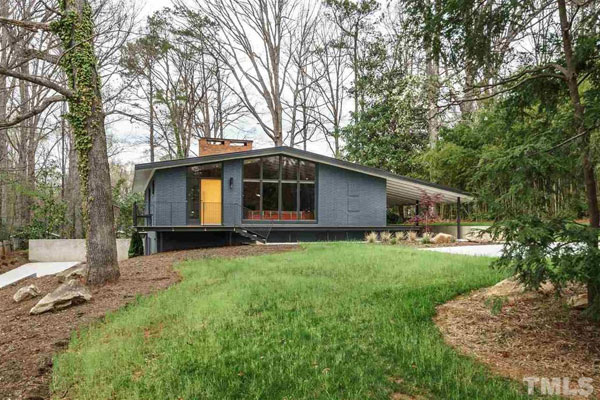 Not just a great house, this 1950s midcentury modern property in Raleigh, North Carolina, USA is a great example of how to carry out a renovation too.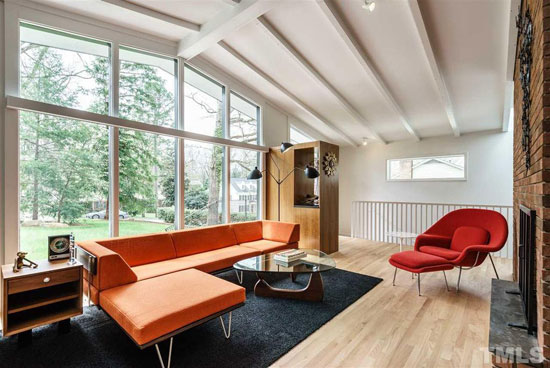 As you might have guessed, this 1959 build wasn't always like this. Well, structurally it probably was, but certainly not in terms of the finish.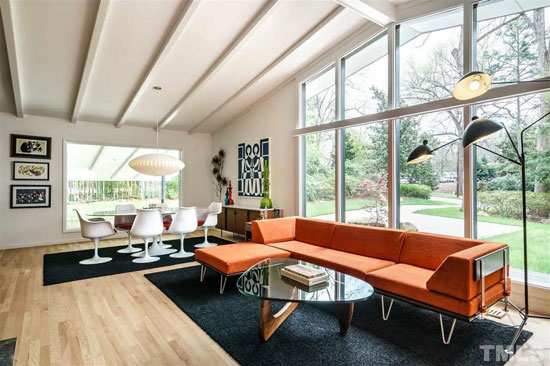 According to the agent, this went 'from estate sale to a complete gut and renovation'. So form being not such a pretty face to what you see now. The latter is courtesy of American Institute of Architecture award-winning design firm In Situ Studio, which has created a house that's contemporary, but without losing the original 1950s midcentury modern character.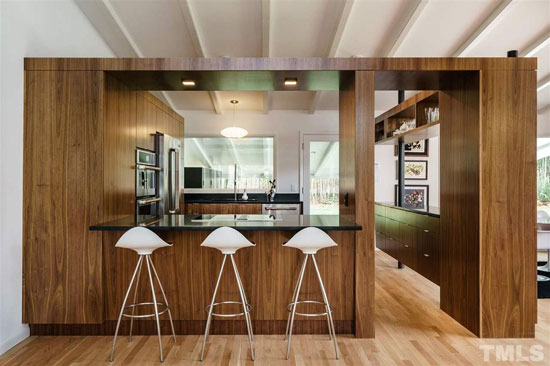 That's not an easy thing to do. But it has been done with some style here. Quite a substantial place too, with 1,900 sq. ft. of space on the main level, as well as a further 1,500 sq. ft. in the basement.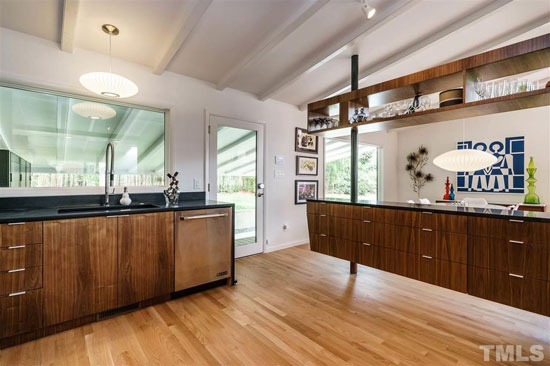 We love the roofline here, the choice of colour and once inside, the beams, the large windows, the two-sided, exposed brick fireplace and the custom-built cabinets in the kitchen area.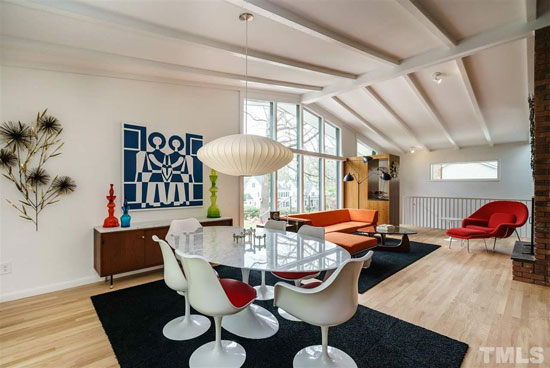 Of course, dressing it with plenty of design and artwork by or inspired by the original era probably help, but take out the furniture and this would still be a very hip home.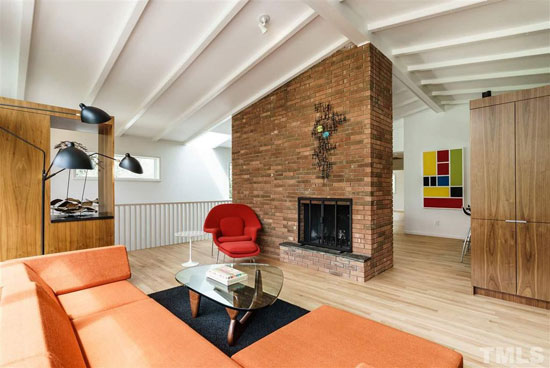 Four bedrooms and three bathrooms inside this place, as well as all of that lovely reception space, as well as the area below ground too. Outside is around half an acre of land too, which includes a garage, carport and a 'Palm Springs inspired astro turf patio'.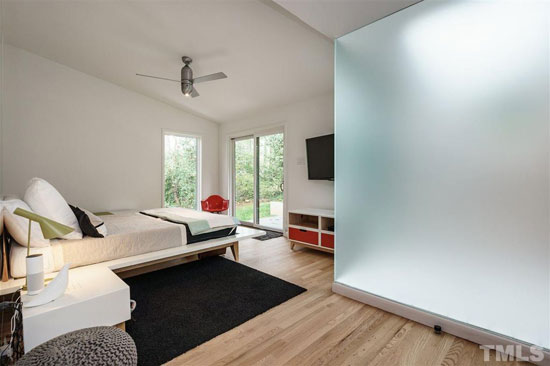 More images on the agent's listing, which are well worth a browse. If you fancy taking this place on, it is up for $975,000.
Images and details courtesy of Zillow. For more details and to make an enquiry, please visit the website.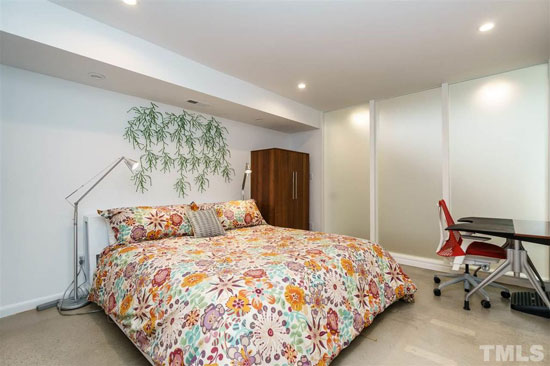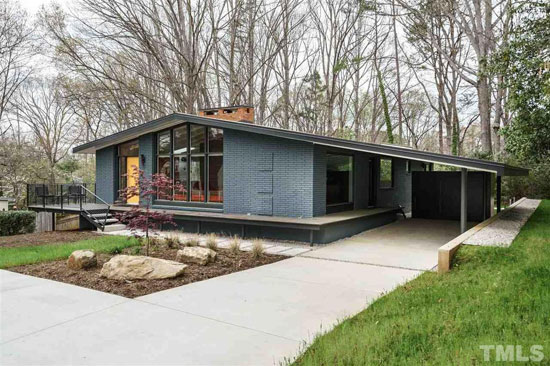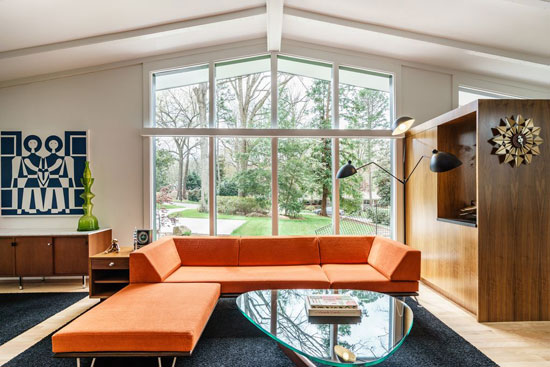 Property Location