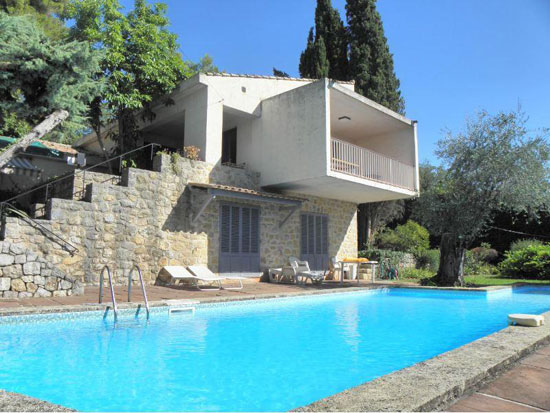 So numbers 50 – 41, along with numbers 40 – 31 and numbers 30 – 21 are all over and done with. We are now at numbers 20 – 11 of the top 50 most popular property finds on WowHaus in 2014.
20. 1960s modernist villa in Grasse, Cote d'Azur, south east France
Potential, originality and location were the likely selling points of this French house (pictured above).
It's a 1968 build that looks a mix of the traditional and the modernist, with an interior hardly touched through the years. The agent says it needs a 'refresh' and is probably right. But not much refreshing we hope.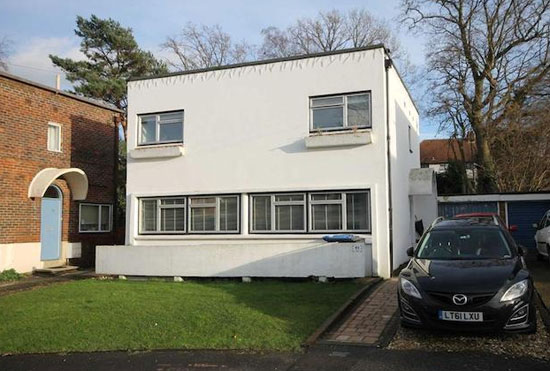 19. 1930s Berthold Lubetkin-designed grade II-listed modernist house in Haywards Heath, West Sussex
Berthold Lubetkin was asked to design a house for the people in 1935, with the result actually being eight houses, including this larger Type C (one of three designs in the same group).
We featured two of these this year, with the one above being the house with the contemporary update – albeit still with the trademark fireplace and spiral staircase. Affordable modernism – and still reasonably priced today.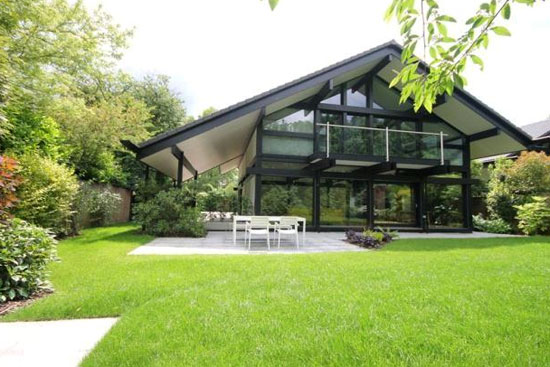 18. Five-bedroom contemporary modernist Huf Haus in Beaconsfield, Buckinghamshire
The Huf Haus is always popular, with this being a particularly fine example.
A 2007 build, with spacious open plan accommodation over three floors and every amenity you could wish for, right down to a sauna and gym. These places never come cheap and this one is certainly no exception.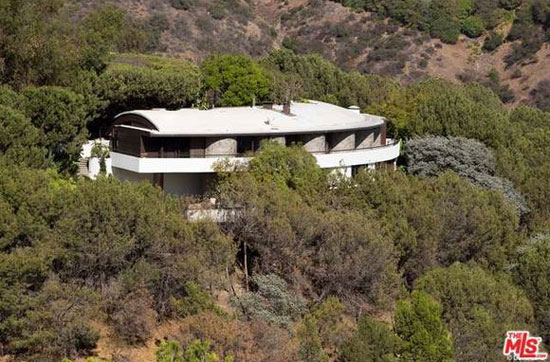 17. 1980s John Lautner-designed Alden Schwimmer Residence in Beverly Hills, California, USA
Definitely a case of how the other half live. This place dates from 1982 and is described as a modern hilltop castle, sat on a 4.33-acre site and with huge terraces and a driveway that's pretty much your own road. Stunning design.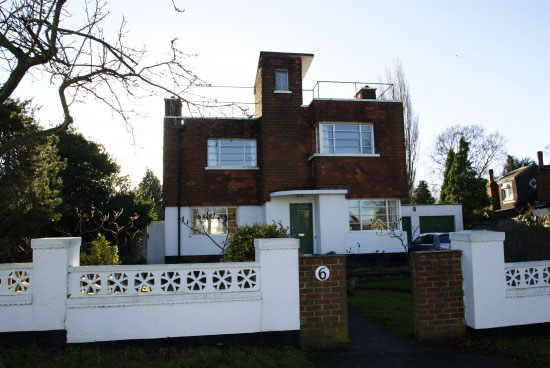 16. 1930s four-bedroom art deco property in Croydon, Surrey
Although some updating has taken place, there is a lot of originality about this art deco property in Croydon.
We can assume that the original features are the pull here, as the house isn't the best deco house we have flagged up this year. Goes to show how much those 1930s details are valued. Also a good amount of space both inside and out, which is also likely to be a selling point.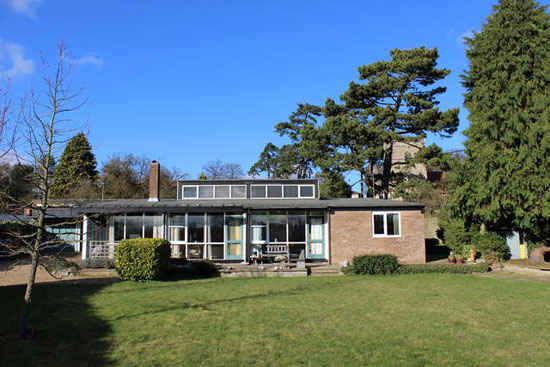 15. Bumbles 1960s modernist property in Little Bealings, near Woodbridge, Suffolk
Designed by and built for the architect, this was on the market for the first time and very much the 'time capsule' hoped for with such a property. Modest updates like a recent kitchen, but the main living spaces are still pure 1968.
If that's what you want, this was modestly priced too as a nice bonus.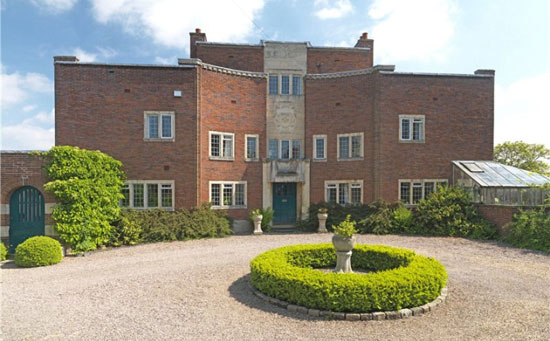 14. Grade II-listed Edgar Wood-designed Upmeads property in Stafford, Staffordshire
A very interesting house, not least because it is perhaps a very early example of modernism.
It actually dates from 1908 and was ahead of its time, officially classed as arts and crafts, but certainly more experimental than that, with a design that has stood the test of time and one that remains in excellent condition. It also has one of the first-ever purpose-built garages too.
13. 1960s John Floydd-designed midcentury-style Scan House in Sandgate, Kent
This place has been on the market at least twice – and we think it is still up for sale now.
No idea why, because we love pretty much everything about it, from the location, to the eye-catching exterior to the period interior. A dream midcentury hideaway by the sea.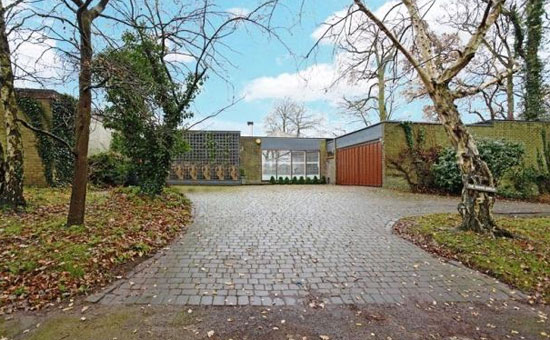 12. 1960s four-bedroom single-storey modernist property in Haywards Heath, West Sussex
The agent pitched this as 'contemporary', but that's definitely not the case with single-storey build. Ok, it's more contemporary than you average terrace or semi-detached, but this is 1960s living, with a good amount of fittings still in place today, not least the quirky layout of the place.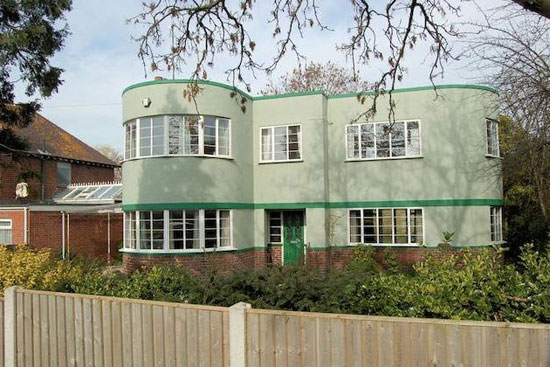 11. Three-bedroom 1930s art deco property in Gloucester, Gloucestershire
Another popular deco build, which was popular for a couple of reasons.
Firstly, this is a substantial art deco property in need of modernisation, always a winner. But secondly was the price, which was £225k and as such, made this house a very real prospect for many people.
Once the work is done, it could have been something of a shrewd investment too.