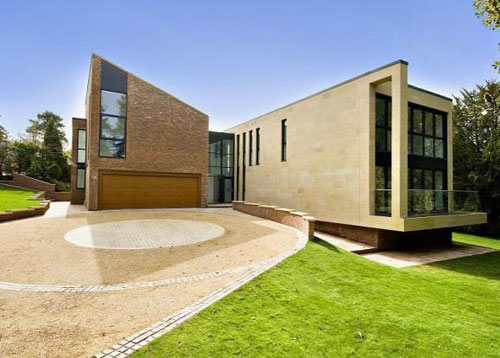 The latest round-up has headed north with the pick of Cheshire modernism. Specifically, the top 20 house finds on WowHaus from that particular area.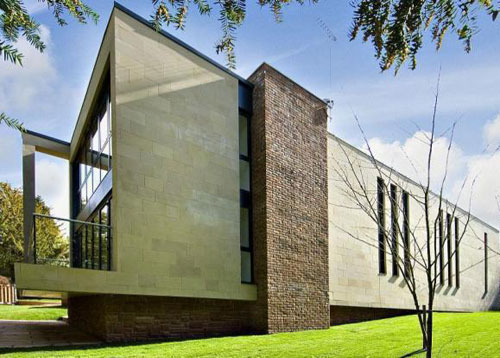 20. Bauhaus-inspired Manden House six-bedroomed property in Alderley Edge, Cheshire
Something modern and striking to kick off this selection of Cheshire modernism, with a hefty price tag thrown in for good measure.
Stark modernism, substantial living space and of course, the kind of premium finish you would expect of a house of this type in a sought-after area. Very 'Premiership footballer' or 'Real Housewives of Cheshire'.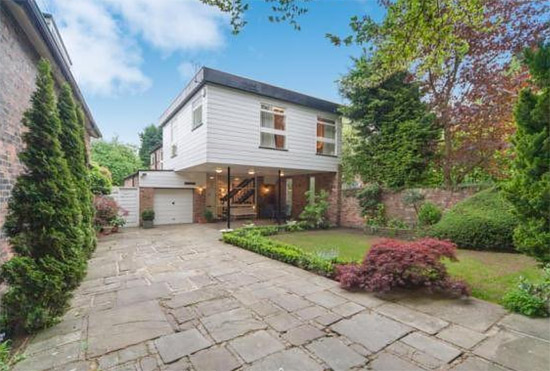 19. 1970s Frazer Crane-designed modernist property in Altrincham, Cheshire
Two names look large in this listing. One is George Best's architect Frazer Crane.
This is the first example in the listing and probably the most conventional of them all. But it's still an interesting house, with a mix of the old and the new inside, as well as a raised upper level sitting off the main house.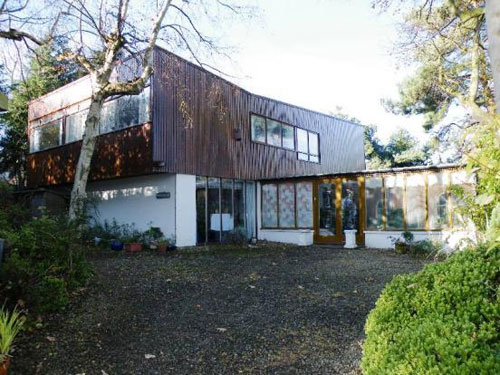 18. 1960s architect-designed five-bedroomed house in Frodsham, Cheshire
A renovation project, which is always music to my ears and possibly yours too.
Affordable, but without an interior to match the architecture itself. A little too 'country cottage'. But with the right finish, this one could have risen again.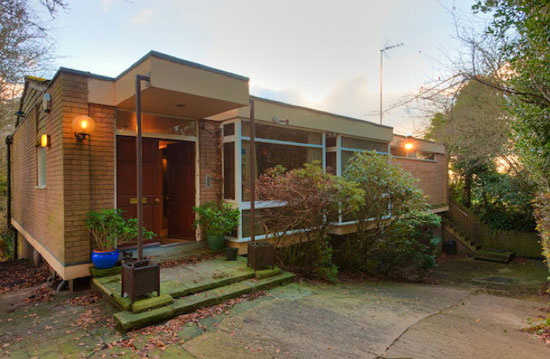 17. Five-bedroom modernist property in Macclesfield, Cheshire
This one was amazing time capsule. I hope it still is.
Everything from the fittings to the decor was in place. And the bathroom with telephone is something else. A dream of a place, but I suspect it may no longer be like that.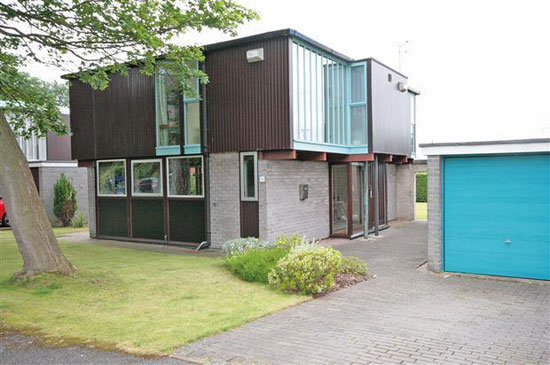 16. 1960s J Roy Parker-designed modernist property in Parkgate, Cheshire
I said two names loomed large on this listing. the other is J Roy Parker.
This estate in Parkgate was quite big news for a time a few years back, but not many have come up for sale quite some time. Affordable, angular and distinctive modernism from 1965, with a number still offering original internal features too. Worth keeping an eye out for these coming up.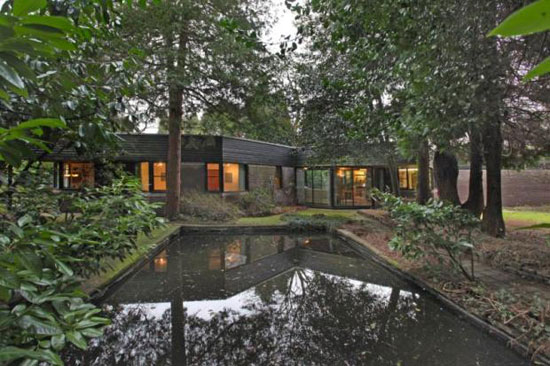 15. 1970s Granville Gough-designed four-bedroom modernist property in Lymm, Cheshire
This was my dream house. I hope someone is looking after it for when I win the lottery.
Known as Polygons due to the shape, it was designed by and for Granville Gough, who lived in it for some years, hence the originality still present. Love the shape, the ceilings, the flooring and especially the amazing living room. Someone got a bargain here.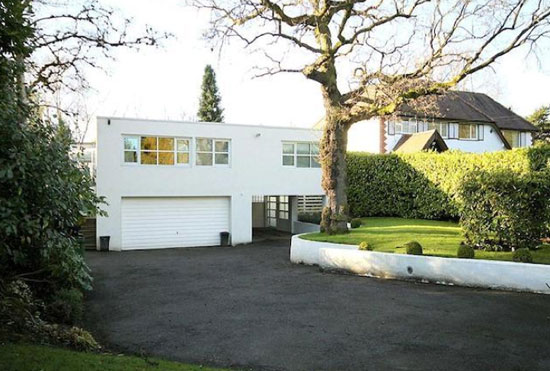 14. 1970s Frazer Crane-designed three-bedroom modernist property in Hale Barns, Cheshire
Another entry for the prolific Frazer Crane. One day I hope someone does a book on his work.
This one is again fairly conventional (compared to some of his output), although the internal space, the walls of glass and the outside curved staircase definitely offer a 'wow' factor.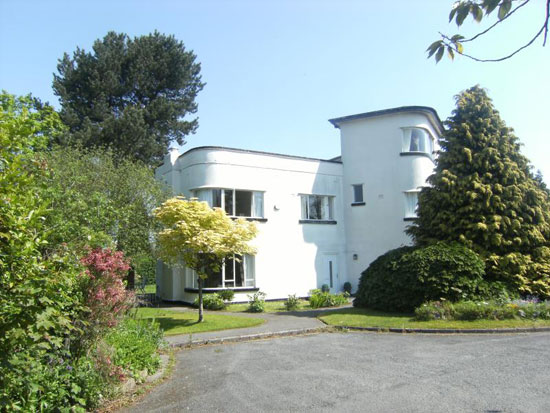 13. Hubert Thomas-designed 1930s art deco five-bedroom property in Neston, Cheshire
It isn't all about post-war architecture here. Some interesting art deco, including this one.
The downside of Whitegates is probably an overly-renovated interior. Yes, the architecture is still very much of the era, but the finish could be any modern-day house. If you like old meets new, check it out.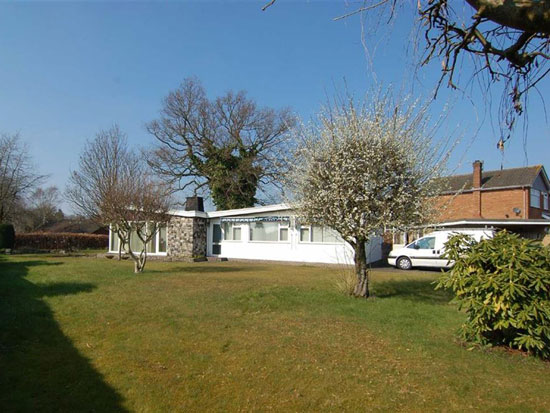 12. 1950s midcentury property in Congleton, Cheshire
Affordability and potential were the selling points here.
You don't see many house in the north of England with a butterfly roof and a substantial plot, so the £179k guide price would have been tempting for a lot of people. Saying that, the size of the plot might well have killed off any hope of keeping this one intact.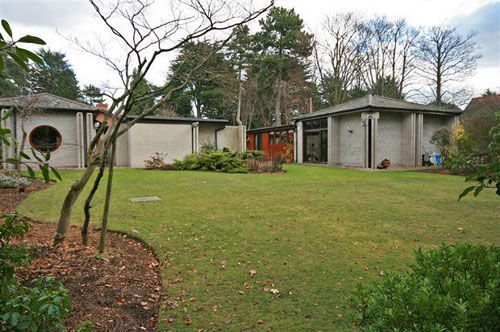 11. 1960s J Roy Parker-designed Colonus four-bedroomed house in Neston, Cheshire
Yes, another J Roy Parker in the listing. But very different from the last.
J Roy Parker is a renowned architect and the man behind Liverpool's Everyman Theatre for example, as well as a number of houses in the area. A significant name in Cheshire modernism. This one was one of the more interesting designs and although not quite a time capsule, still had a number of period features intact.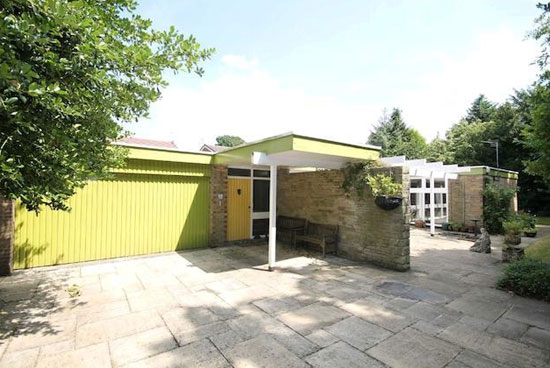 10. 1960s midcentury-style single-storey property in Heaton Mersey, Stockport, Cheshire
Midcentury modern is alive and well in Cheshire. At least, it was.
This place was the work of Scrivener & Sons in the early 1960s and is heavily influenced by US midcentury modern design, with those lovely beams, full height windows and open living space. Something of a time capsule too. I hope the current owner has maintained all of that lovely detail.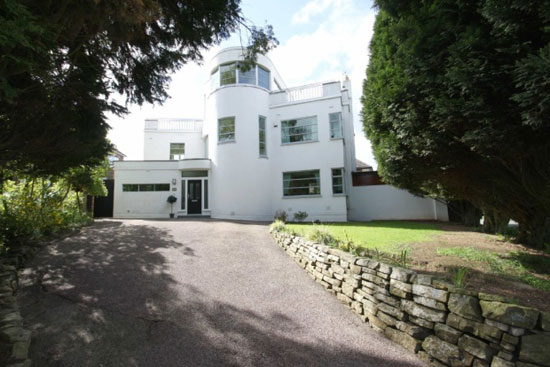 9. 1930s four-bedroom art deco house in Handforth, Cheshire
More art deco and a slightly more interesting design too.
Again, heavily renovated. But key details such as the staircase and roof terrace have been kept in place. A very distinctive design too.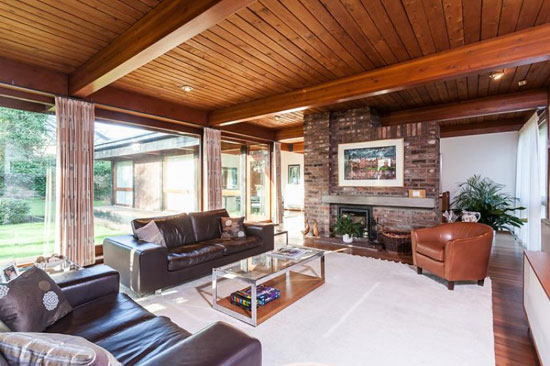 8. Midcentury-style property in Prestbury, Cheshire
An interesting house, right down to its Merrow Associates coffee table.
There was little detail about this one, but the coffee table and other furnishings dated it to around the late 1960s. Little has changed since and outside of the kitchen, this is something of a step back in time.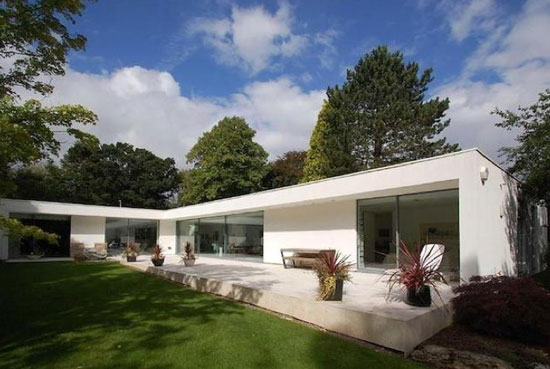 7. Three-bedroom contemporary modernist property in Bramhall, Cheshire
Of course, interesting houses are still being constructed in the area, including this one.
This house was a RIBA award-winning design from back in 2009, giving a nod to US midcentury modern, but essentially being a contemporary house with open play space over a single level, open plan living and all the technology and luxury you would expect. Very nice.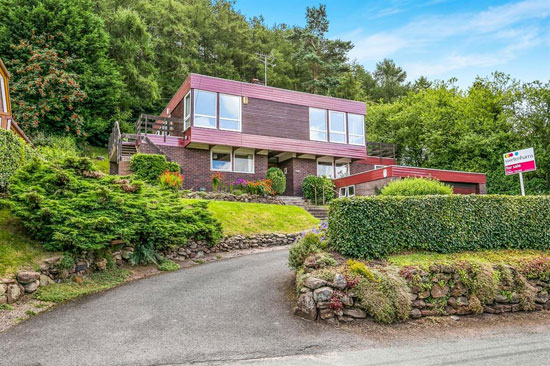 6. 1970s modernist property in Kelsall, near Tarporley, Cheshire
A touch of Frank Lloyd Wright in this 1970s build. But only a touch.
An interesting design, but one that was in need of some work to bring it back to its best, Saying that, many of the original details are still in place. it just needed some sharpening up.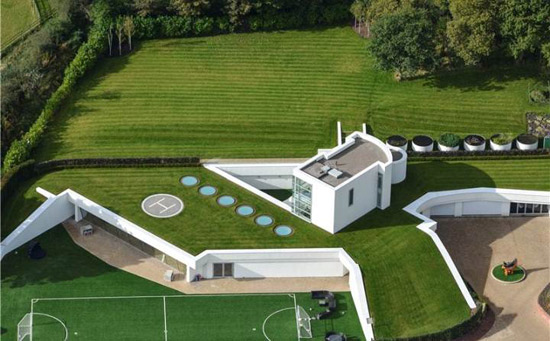 5. Steppingstone contemporary modernist property in Helsby, Frodsham, Cheshire
On the hunt for a Bond villain's lair? This could be pretty much perfect.
It doesn't actually look real, but I can assure you it is. The house itself is amazing in a Bauhaus style, but when you add in a sport hall, sports pitch, pool and helicopter pad, this becomes something rather special and a fine example of Cheshire modernism of the present day.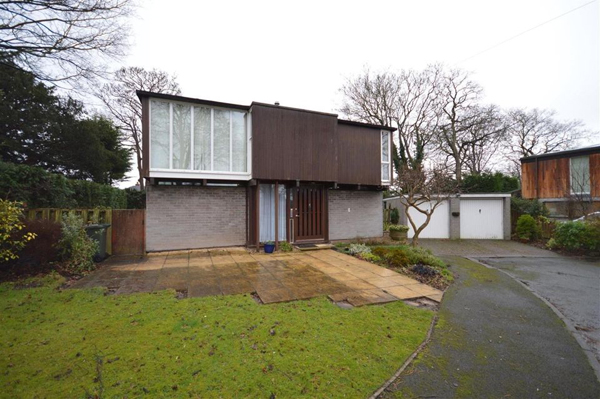 4. J Roy Parker-designed modernist property in Parkgate, Cheshire
Back to J Roy Parker and back to the Parkgate estate.
The result of this estate being talked about was a jump in price, but this was still decent value. A lot of original features, but also some updating required to bring it back to its 1960s best.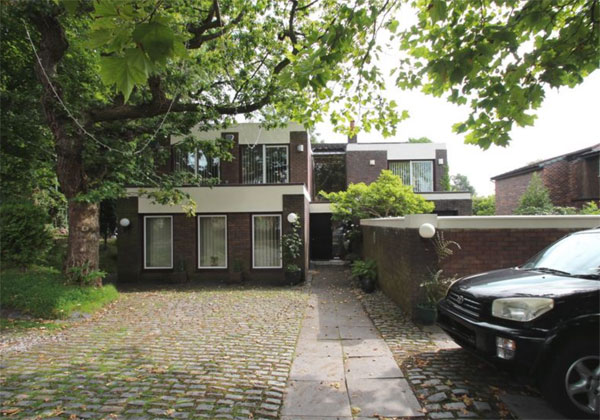 3. 1960s modernist property in Romiley, near Stockport, Cheshire
This was actually one from early this year, which shows how popular it was.
For good reason too. Most of the 1960s details are still in place, inciting the exposed brickwork, spiral staircase, wood ceilings and more. Not a time capsule, but definitely well-preserved.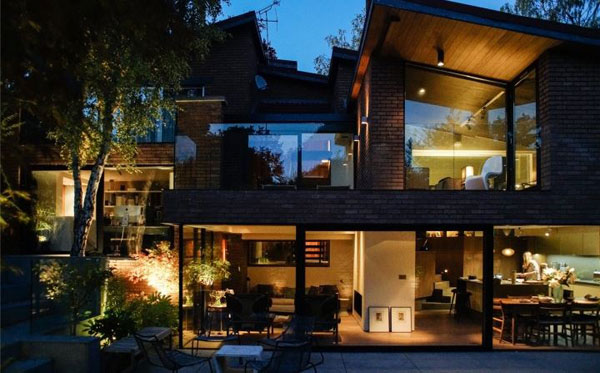 2. 1970s Frazer Crane modernist property in Wilmslow, Cheshire
No surprise to see who is behind both this one and the number one house.
Yes, back to Frazer Crane. this one, spotted earlier this year, dates back to 1975. Little has changed structurally, which is a huge plus, as the design is very interesting. So many levels and layers, as well as a great use of glazing and some lovely finishes within. A dream of a place.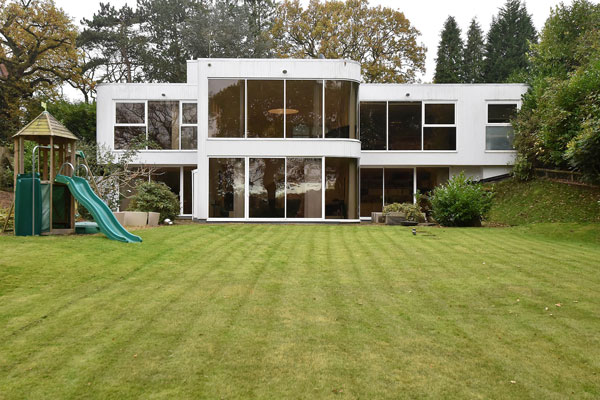 1. Frazer Crane-designed Bridge House modernist property in Wilmslow, Cheshire
This one has actually been for sale twice during the time I have been writing WowHaus. On both occasions, it has been hugely popular, hence why it is the pick of Cheshire modernism.
You can see why just by glimpsing the images here. That rear elevated with its walls of glass is something rather special, but even that doesn't match up with the interior.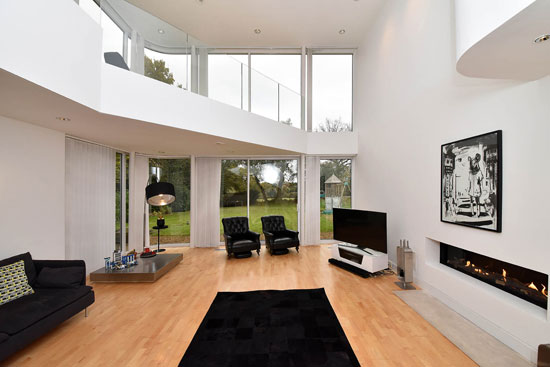 Walls of white, double-height living space, internal balcony space and of course, that stunning spiral staircase. Modernised, but someone has done a great job keeping this one contemporary, but faithful to the original design. A house I would love to move into tomorrow.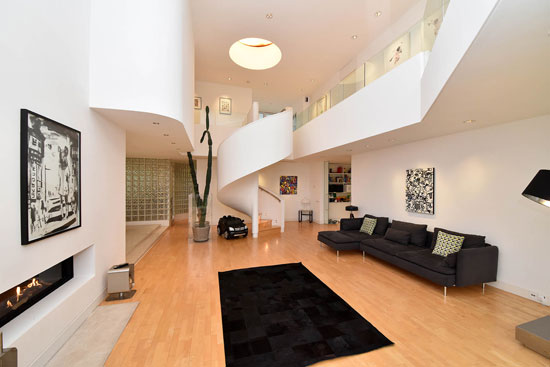 That's all for now. You can keep on top of any Cheshire house finds by keeping an eye on the Cheshire tag.