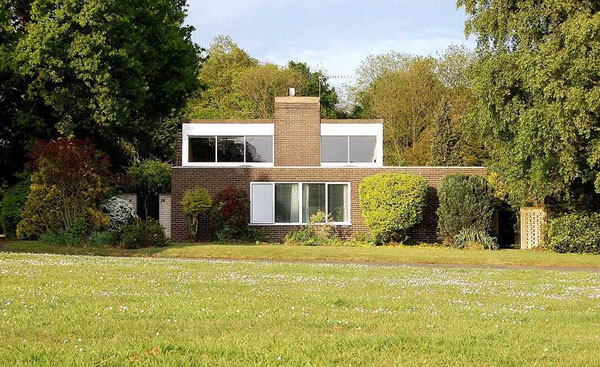 We have covered numbers 50 – 41 and 40 – 31, so it must be time for the WowHaus Top 50 houses of 2017, numbers 30 – 21.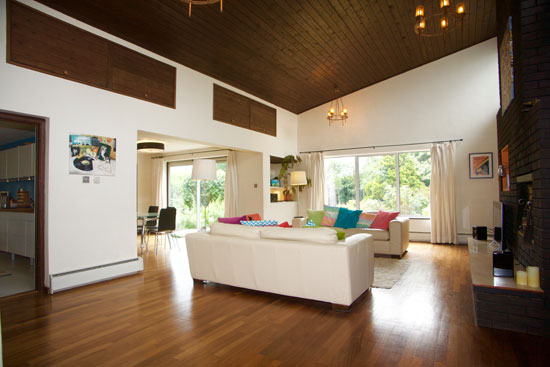 30. 1970s modernism: Mark Pawson-designed property in Great Barton, Suffolk
Another where originality is a key selling point.
Designed back in 1972 by Mark Pawling as part of the Hall Park development in Great Barton, the house has changed little structurally over the years, but without the place becoming a time capsule. This is very much liveable modernism.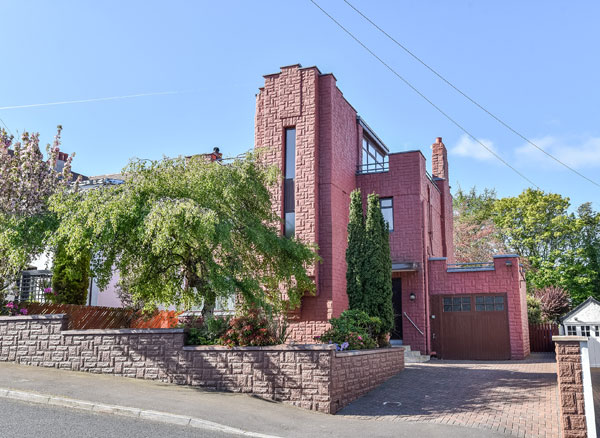 29. In need of renovation: 1930s art deco property in Bangor, County Down, Northern Ireland
This one was popular because no one could quite believe what had been done to it.
Yes, that is cladding on a striking art deco house and the interior has been pretty much gutted too. But see the full article for an image of the house in its heyday. You'll realise that this could be something special.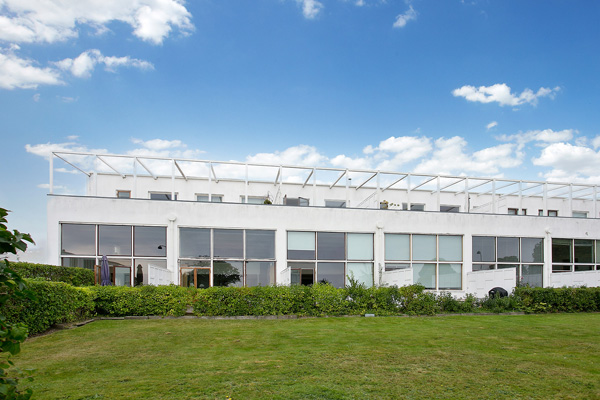 28. Arne Jacobsen modernism: 1950s townhouse in the Bellevue complex, Klampenborg, near Copenhagen, Denmark
Nothing like a big name to bump up the appeal.
They don't come much bigger than Arne Jacobsen in Denmark. This one is part of a terrace added onto the original Bauhaus-inspired Bellavista housing estate development, restored to a very high standard and with plenty of period detailing throughout.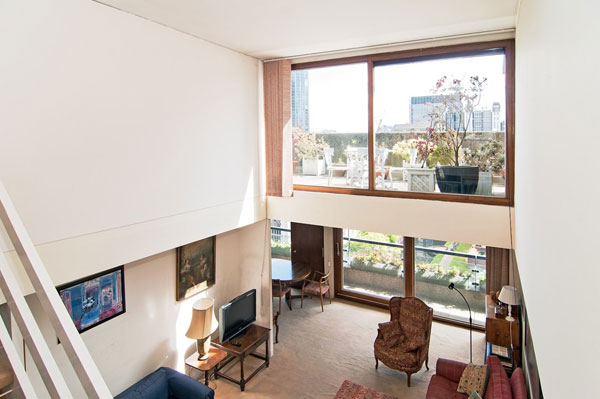 27. Barbican living: Split level apartment in Mountjoy House on the Barbican Estate, London EC2
Something spacious on the Barbican Estate.
Mountjoy House was constructed in 1971, a side to side terrace block on tall columns containing 64 flats. This being one of most sought after type, with three bedrooms and two bathrooms, not to mention a large terrace with east-facing city views. Original features, naturally.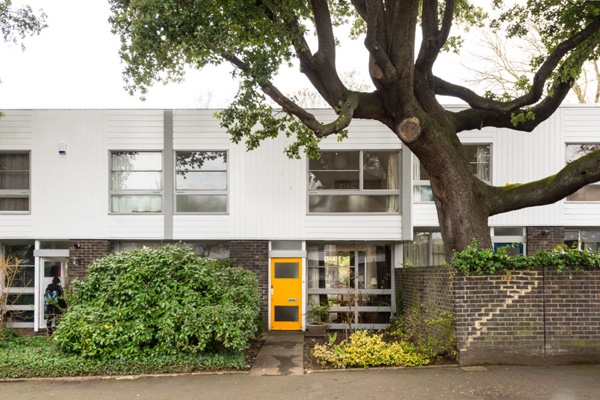 26. Span House: 1960s Eric Lyons-designed property on the Cator Estate, Blackheath, London SE3
A lovely place on perhaps the most popular of all the Span estates.
This is a T15, offering around a quarter more floorspace than the standard terraced on the Span estate and with lots of those desirable features. Scope to improve too.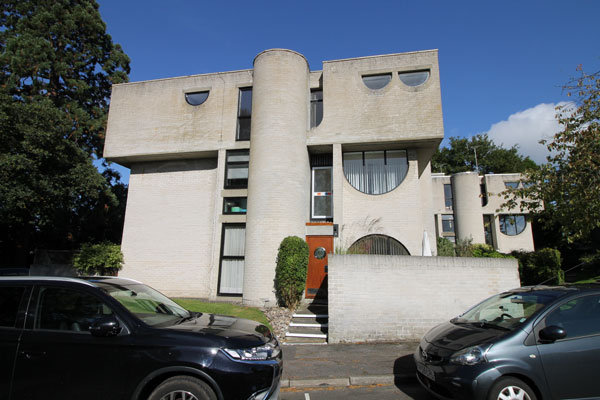 25. 1960s modernism: Lawrence Abbott-designed modernist property in Frimley, Surrey
We used to see a few of these on the market, but we haven't seen any for a while.
One of 32 similar properties, this one has been heavily updated, essentially a modern finish with a hint of retro. But that's obviously the interior. There isn't much you can do (or would want to do) to change the outside.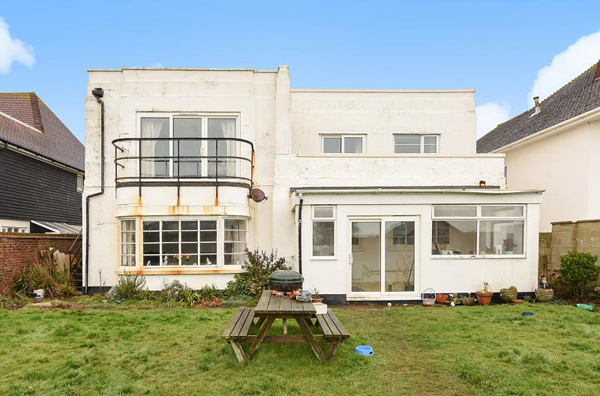 24. Art deco renovation project: 1930s four-bedroom property in Middleton On Sea, West Sussex
Another potential project that proved popular.
This is a house with character, but one that really hasn't been dealt with well over the decades. The finish is a mixed bag of decades and some add-ons that might need rethinking. Pretty much what you would expect of a project. Big plot too.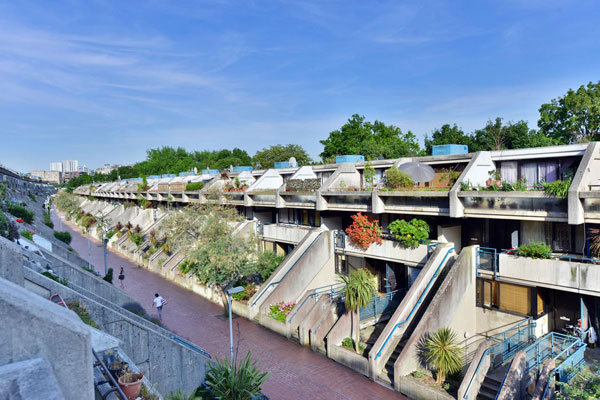 23. 1970s brutalism: Neave Brown-designed brutalist apartment in Rowley Way, London NW8
Welcome to some 'love or hate' architecture.
Judging by our finds, the grade II*-listed Alexandra & Ainsworth Estate in St John's Wood is very much 'love' and this one-time social housing is now very desirable living space. This one still had original features, but has also been updated sufficiently for the modern buyer. Cheaper than you might think, but getting a mortgage on these places is tough.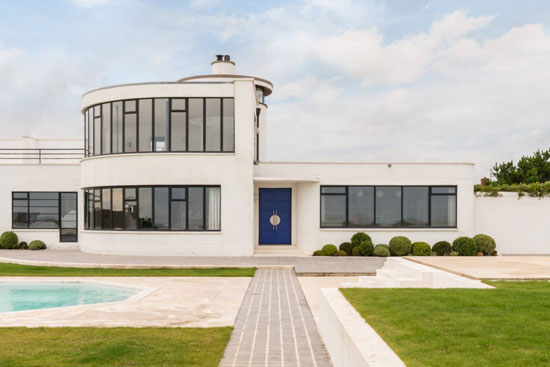 22. C. Evelyn Simmons art deco Sandcastle in Pevensey Bay, East Sussex
Surprised this one isn't higher up the list. It is absolutely stunning.
That's no accident. This place and its original period features looks like this thanks to an extensive and sympathetic renovation. The end result is just jaw-dropping. And that's before we get to the sea views.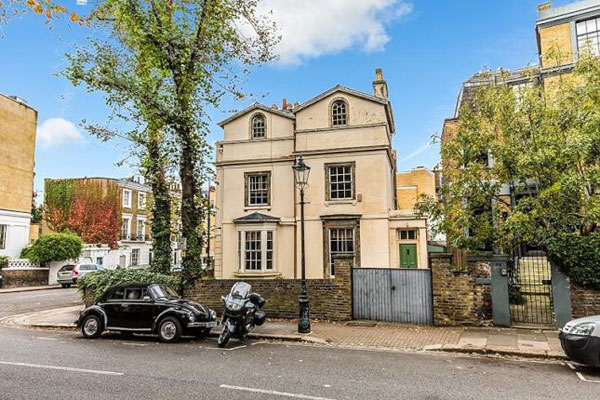 21. Alan Bennett's grade II-listed Victorian house in London NW1
We don't often depart into the Victorian era, but this one was certainly worth featuring.
This double fronted house is the former home of author Alan Bennett and the setting for his play, The Lady In The Van. It was also 'extensively used' in the making of the recent film of the same name. So much of the original era still here, but worth definitely required.