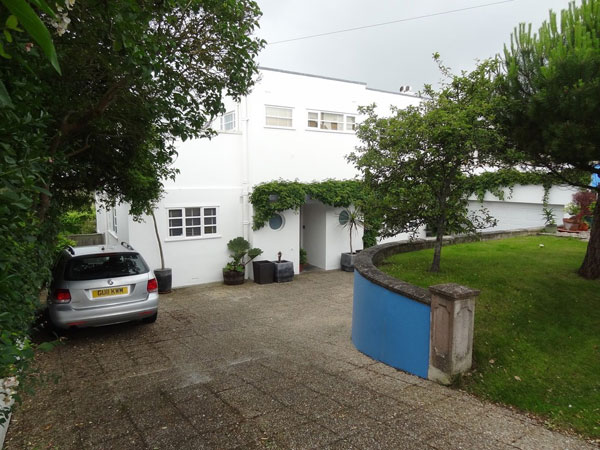 Not just a good looking piece of architecture, this 1930s art deco property in Ovingdean, near Brighton, East Sussex has also been renovated to an incredibly high standard too.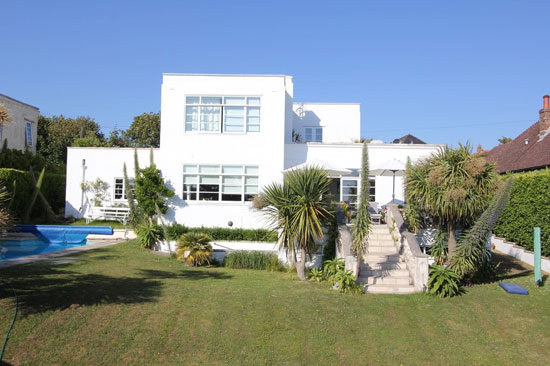 Yes, completely refurbished, but without taking away the character. That's always key for us and judging by the social media feedback, many of our readers too.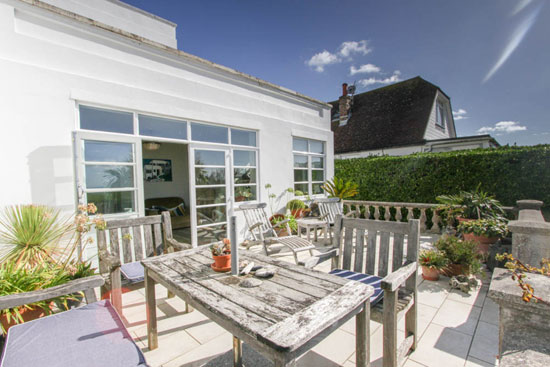 Externally the house looks incredibly striking, but as we know only too well, that is only half the story. Once inside, we get the full picture, which is both clean and modern, but with plenty of character and original features still in place.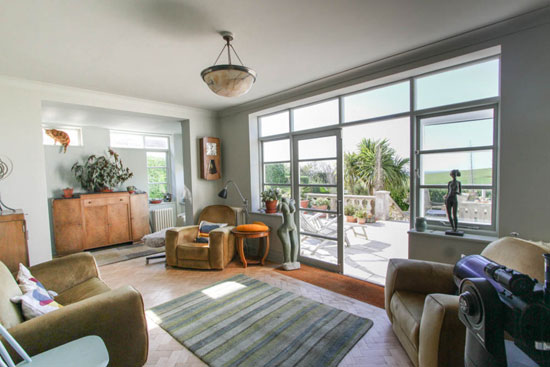 That includes 1930s light fittings, period fireplaces, doors with 'cinema' handles, cast iron radiators and maple parquet wood flooring. Love the windows and what the owner has done with the kitchen too.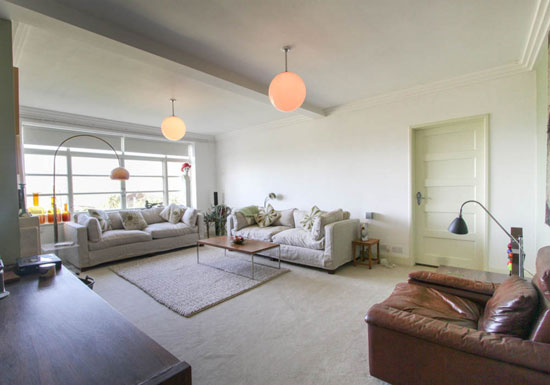 This is an example of what you can do with a period property. You don't have to live in a museum, nor do you have to modernise every corner of the place to appeal to the 'modern' family. Keep the character, update where necessary and you are creating something that's both functional and stylish. Something that appeals to the kind of people who want an art deco-style property.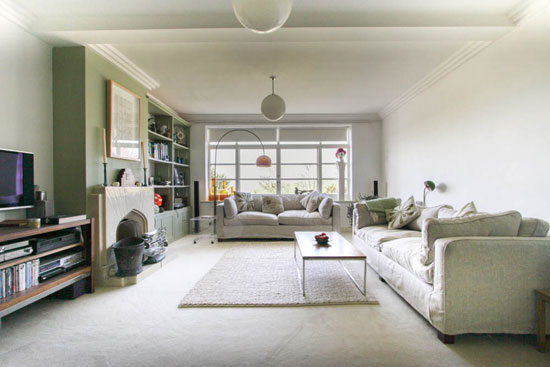 As for the property itself, that is set back from the road and with a large double garage and lawned garden at the front. Get beyond that and you enter the house via its hallway with WC and views to the patio and sea beyond.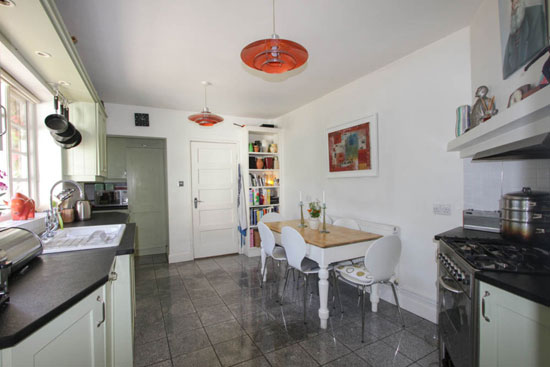 The ground floor space includes the sitting room with double doors to the patio and art deco marble fireplace, a living room with views towards to the garden and sea, a dining room and the kitchen / breakfast room, accessed via both the hallway and dining room.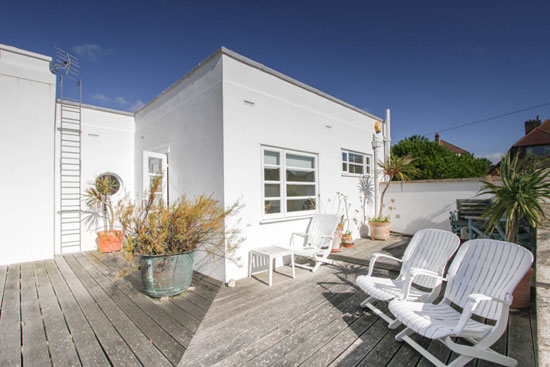 On the first floor you will find the bathroom with 1930s-style detailing, the first bedroom with 1930s sink, a second bedroom that opens onto the 'very large' flat roof (not currently used as a terrace) and a third bedroom with a large sliding windows for uninterrupted views towards the Sussex Downs and sea.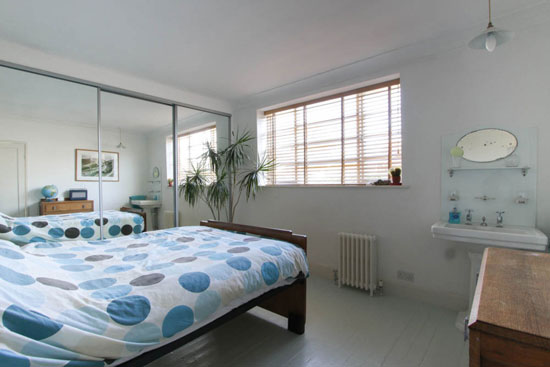 That's not quite it. The outside space is rather special too. The garden ' sweeps around' the property and includes a large deep mosaic tiled heated swimming pool with adjacent hot tub. Under the property is the pool plant room, which has a shower, two gas boilers serving the pool, WC, Nordic Sauna and plenty of space for storage too.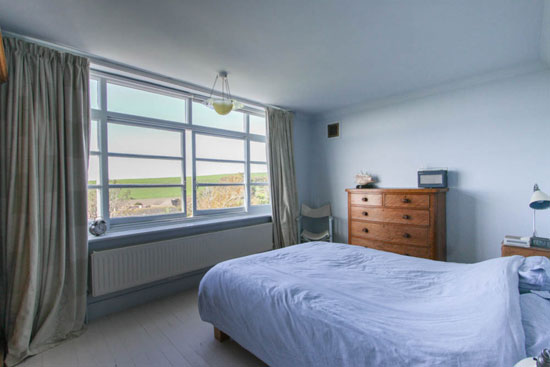 In addition to that is a large Summer house which has a kitchen area, high ceilings, skylights, folding windows and a decked frontage. There's also a tool shed / workshop to the side, a seating area under an ancient apple tree and a nature pond.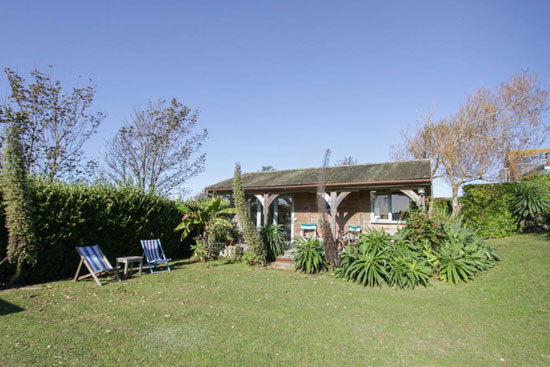 So a lot of house both inside and out. If this is your dream place, the asking price is £1,350,000.
Images and details courtesy of Paul Bott and Co. For more details and to make an enquiry, please visit the website.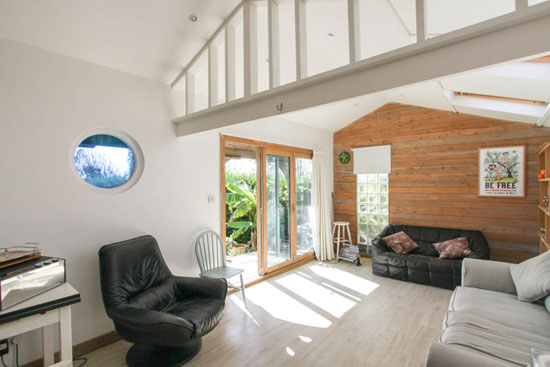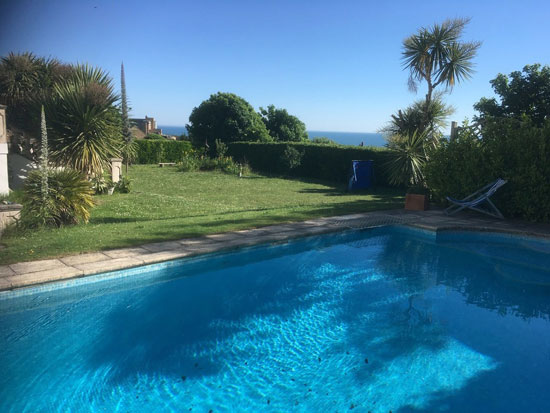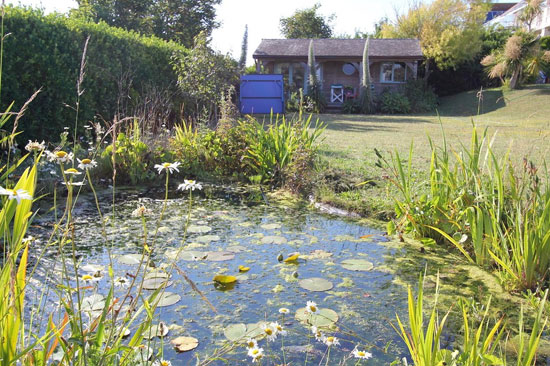 Property Location