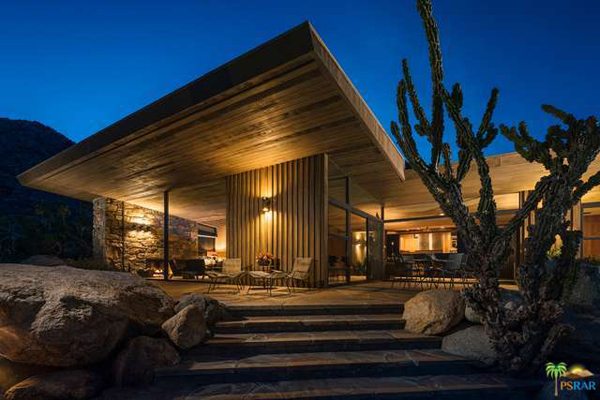 Not cheap, but The Edris House by E Stewart Williams in Palm Springs, California, USA is pretty special.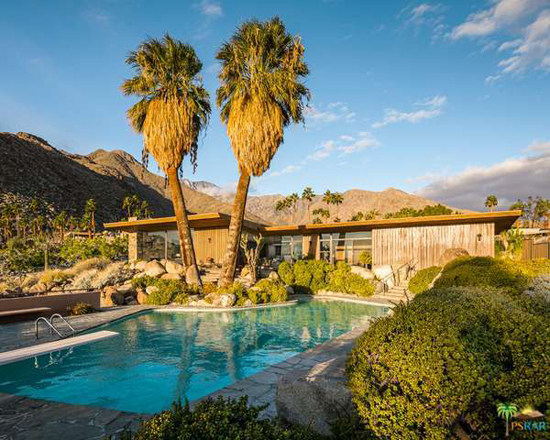 In fact, this 1952 desert modernist gem is both listed on the National Register of Historic Places and is a Palm Springs Class 1 historic site. No mean feat for a piece of domestic architecture.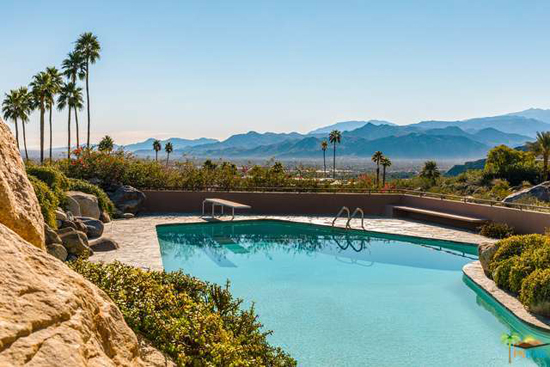 But this is a house that pretty much sums up what you expect from a midcentury modern property in Palm Springs.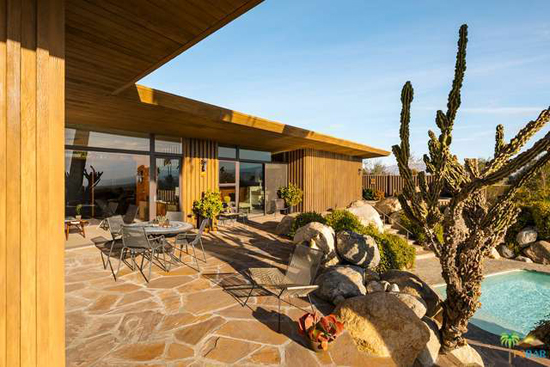 I honestly don't know where to start. But let's go in with that desert location, which the house complements perfectly. But beyond that, let's talk the pool and entertaining space, the views, not to mention the walls of glass that bring the outside space in.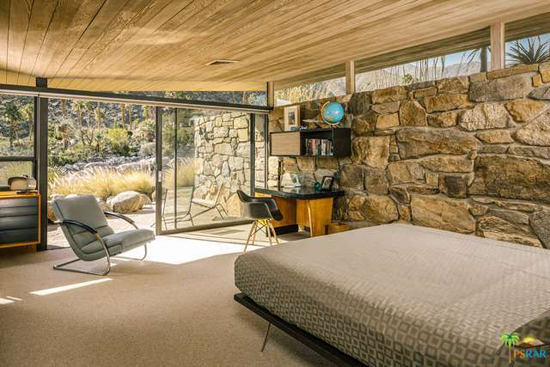 Once inside, you will no doubt notice the sloping, almost butterfly roof, the stone walls that carry through the from the outside in, the fireplace, the furnishings (some of which may be fitted) that are perfect for the period and a makeover that has ensured this place still looks like a forwarding thinking piece of 1950s modernism whilst still functioning as a modern-era home.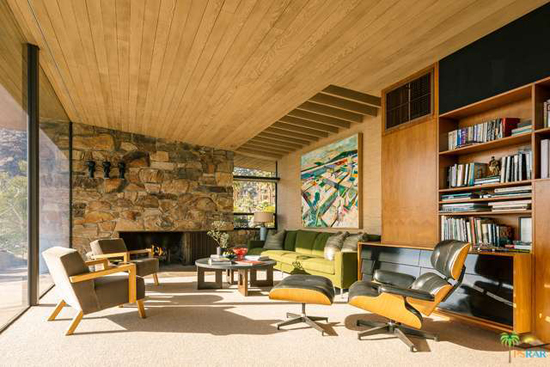 Yes, of course we love it.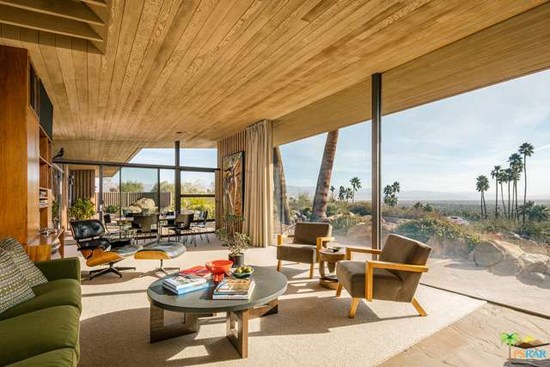 As for the specifics, this house sits on three quarters of an acre with three bedrooms and three bathrooms within the 2,700 sq. ft. of living space, which also includes what looks like a period kitchen and of course, some lovely open reception space to take in the surrounding landscape.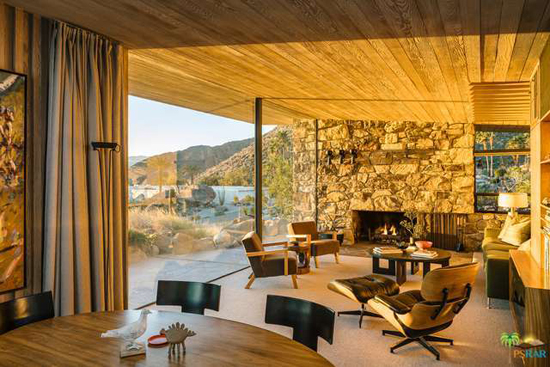 A dream house for us, hopefully for you too. But you will need $4,200,000 to secure it.
Images and details courtesy of Estately. For more details and to make an enquiry, please visit the website.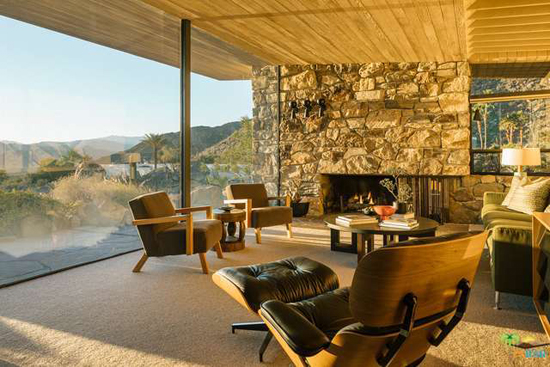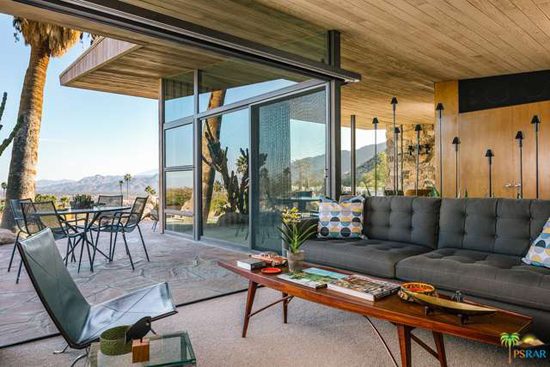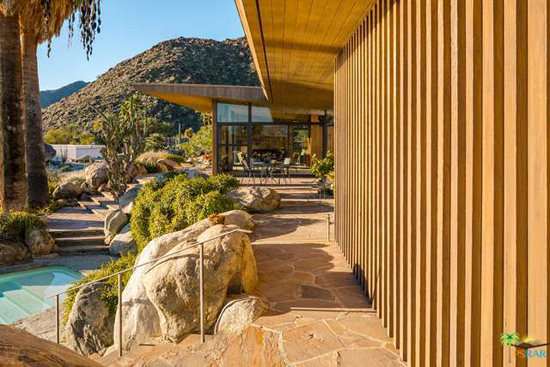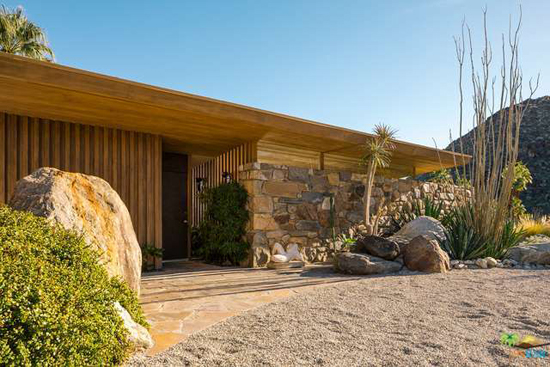 Property Location