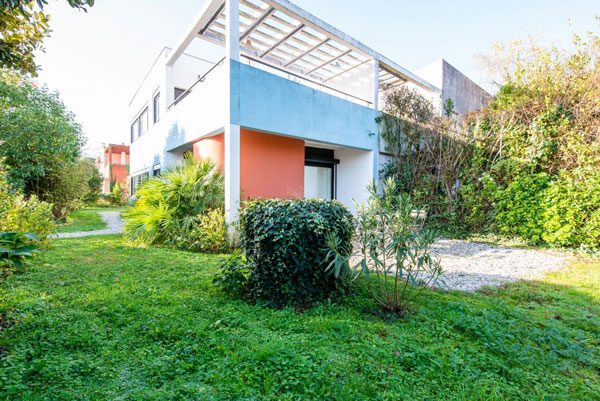 Part of the Cite Fruges development, this updated 1920s Le Corbusier zig-zag house in Pessac, France is up for sale.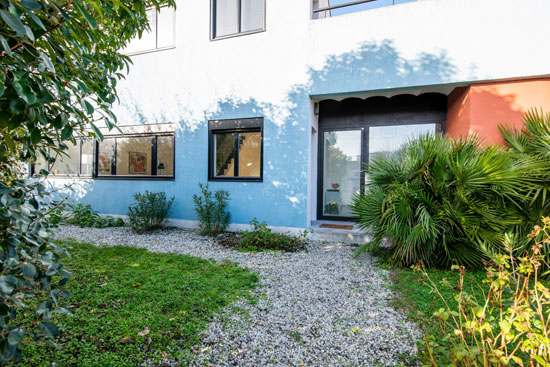 I featured another one back in August, but this is a very different house within the World Heritage site.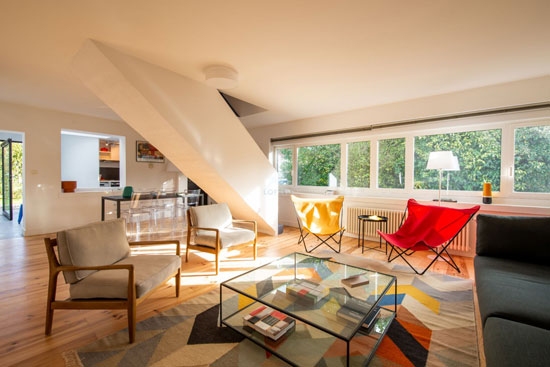 As you might recall, French industrialist Henry Fruges was a fan of the work of Le Corbusier and as a result, he offered him the chance to design houses for the people employed at his sugar factory. Yes, these were simple workers' houses. Not some high-end designs statements back in the 1920s.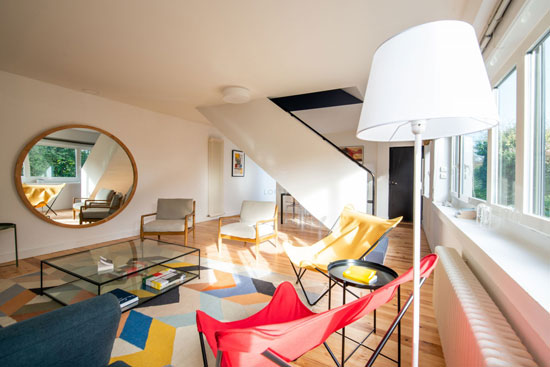 As you might have guessed, Le Corbusier agreed but the one condition he attached to the commission was that he was able to apply his principles of architecture to the development.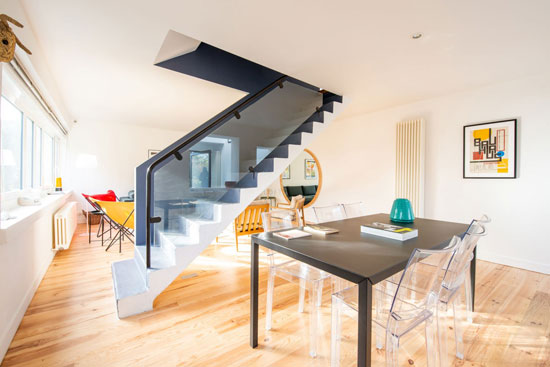 It was a shrewd move by both Fruges and the architect. These houses have stood the test of time. More so, in fact, They still look ahead of their time. Not that the workers thought so. By all accounts, the style of house wasn't particularly popular at the time.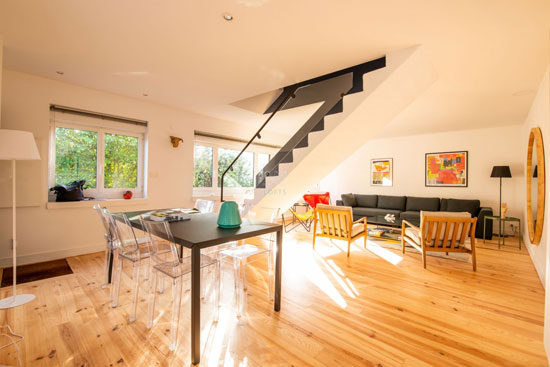 50 houses were eventually built as part of Cite Fruges, using seven different templates. The one here is a zig-zag house, named because of the layout of the property. But all have a similar look. Angular modernism with rooftop terraces and horizontal strip windows.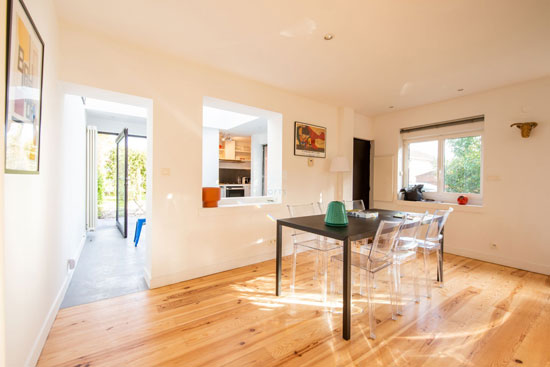 I remember a few years ago these houses were available at giveaway prices, with many in a state of disrepair. But in recent years these houses have been snapped up and renovated by fans of the style and the architect. Like this one, in fact.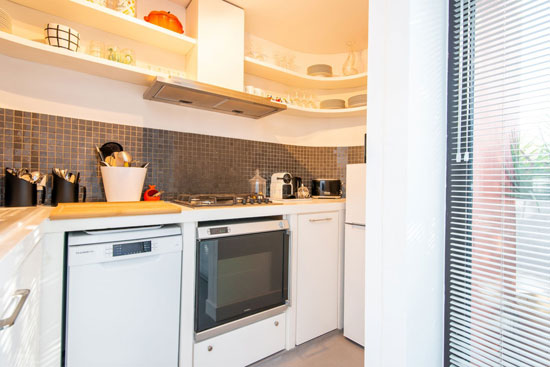 Quite a job was done on the house here too, which, like all the others, are classified as Historic Monuments.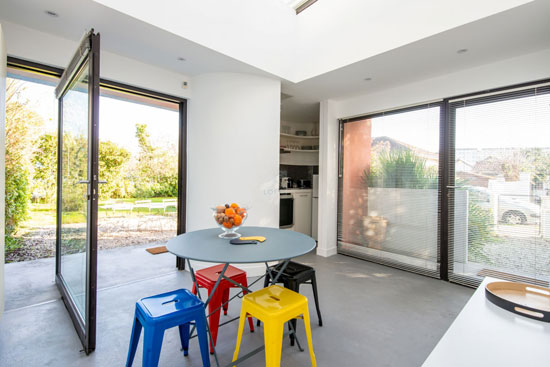 Updated, but maintaining the same clean finish as the original house, this one has been brought to life once more as a family dwelling.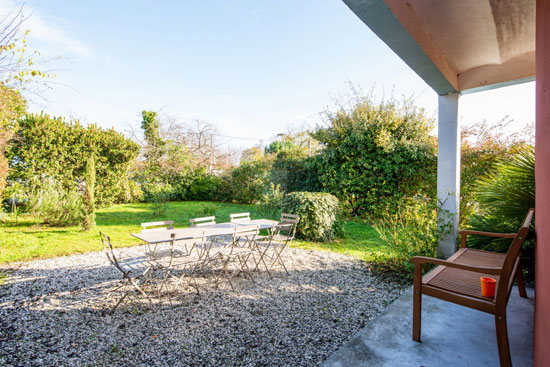 A clean, white finish, wood flooring, a feature staircase, updated windows, a modern kitchen. This is as contemporary living on the face of it. But outside of a few fixtures and fittings, this is the house Le Corbusier intended, right down the colour code intended for it.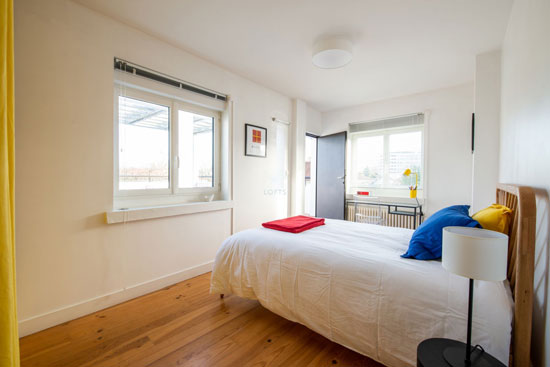 As for the layout, on the ground floor, you get a large living room with views across the garden surrounding the house along with a dining room and adjoining kitchen.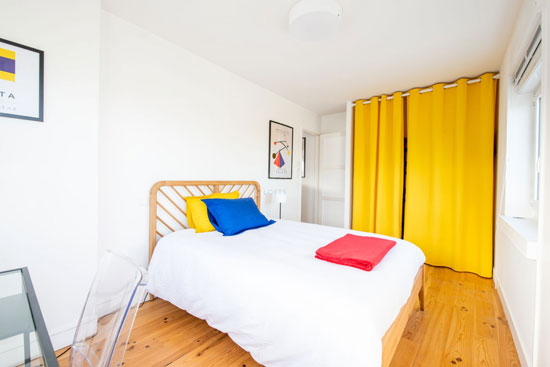 Head upstairs and you have the bathroom plus WC and two bedrooms, one of which has access to a terrace with pergola.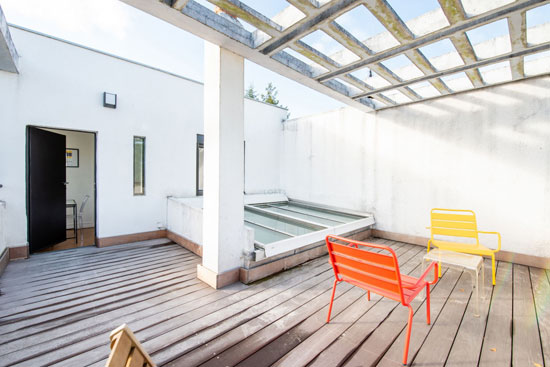 As I said above, a garden too, one that covers 360 sq. metres and containing a 'shelter' as well as a parking space.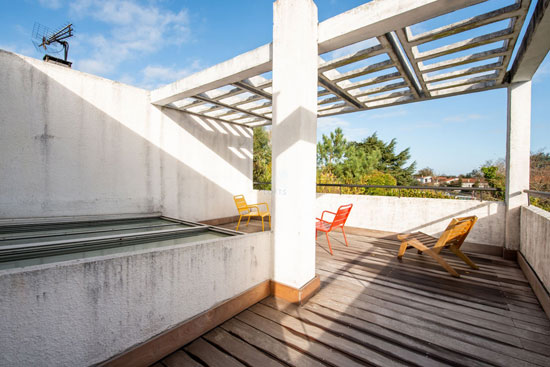 If you want to live here the asking price is €472,000, with the possibility of also purchasing the furnishings within too if you want them.
Images and details courtesy of Ateliers Lofts. For more details and to make an enquiry, please visit the website.