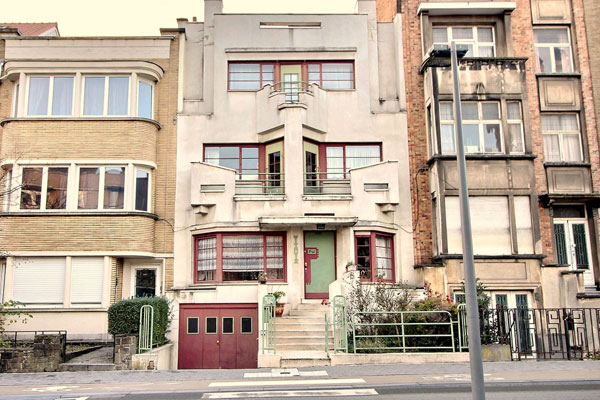 Trust me, this 1920s art deco time capsule property in Jette, Belgium is the most original house from this period you will see.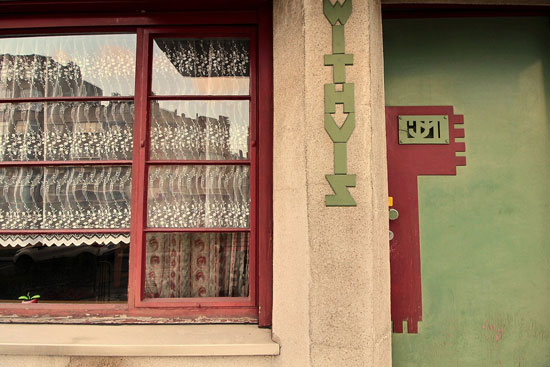 Not that it is entirely original. Some minor changes have been carried out purely for functional purposes. A water heater here, a cooker there. But beyond that, nothing of note has changed since this one was designed back in 1927.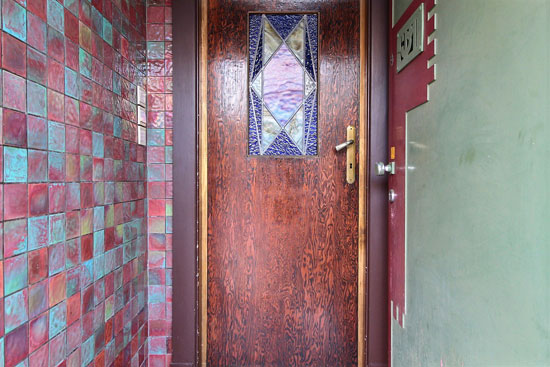 There is a good reason for that. The house has stayed in the same family and the family seem to be lucky in terms of living for a long time. The end result? Elderly children are now looking at selling up for the first time ever.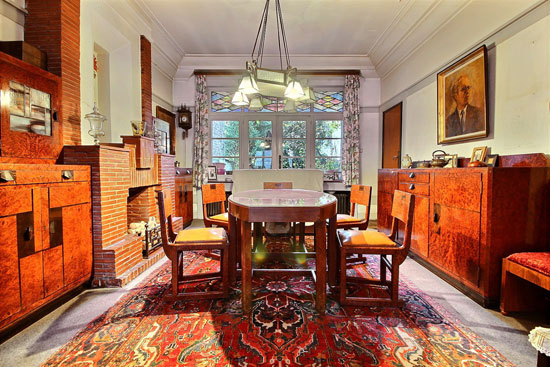 The first person to live here was writer and poet Jef Mennekens, who commissioned architect Joseph Diongre to build the house, giving his friend and architect free reign to do whatever he liked in terms of design.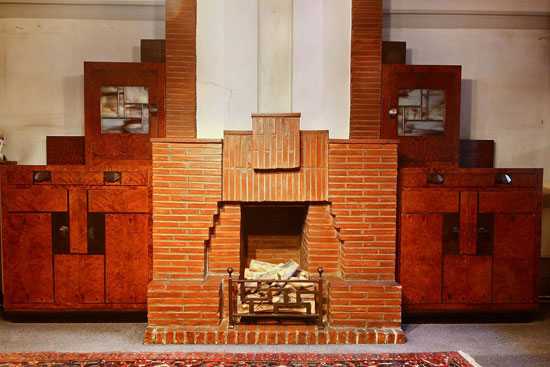 He chose to go down a bold and avant-garde route for 1927, both in terms of the exterior and the interior, neither of which have changed over the decades.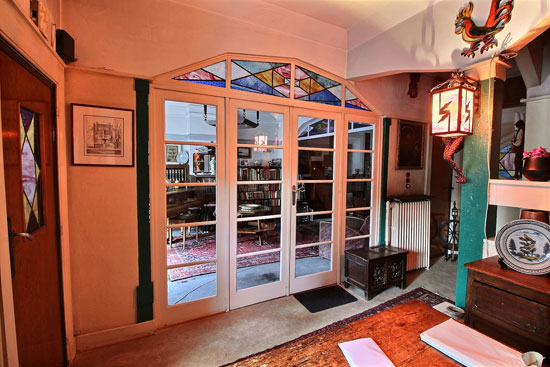 As I said, that is likely to be down to the family ownership. After the death of Jef Mennekens and later his wife, the house was passed to the youngest daughter who lived to the grand old age of 102 and spent pretty much all of that time in this house.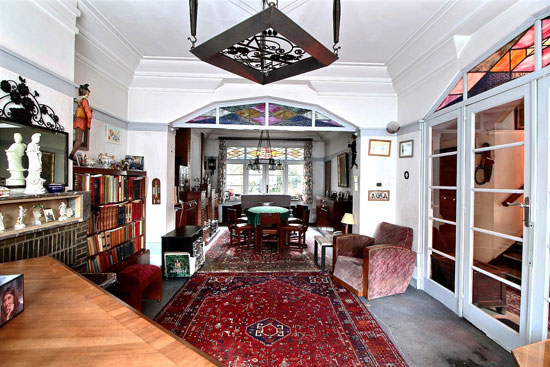 Her children are now in their 70s and aren't looking at moving in. In fact, they have just put it onto the market. But it will be protected for future generations. In fact, everything is under a protection order – both the interior and exterior.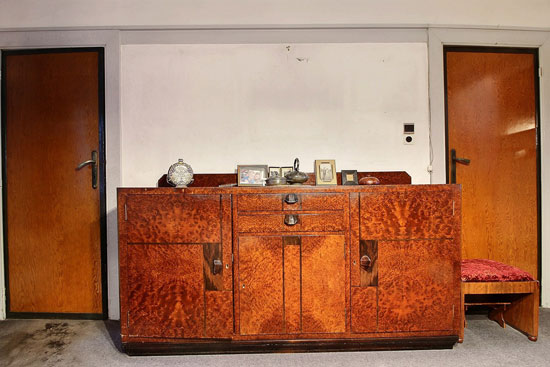 That might make renovation difficult and expensive, but that is for the best. it would be heartbreaking to lose a house like this just because someone wants an open-plan breakfasting kitchen, for example. Any adjustment will have to be in consultation with the relevant authorities.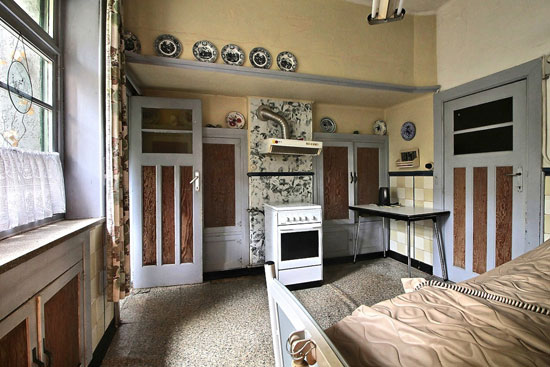 There is so much to appreciate here, but it's perhaps best to simply check out those photos. The facade, of course, stands out, as do the fireplaces and internal doors, especially the ones the original glass detail. The master bedroom is just a work of art if you love the era.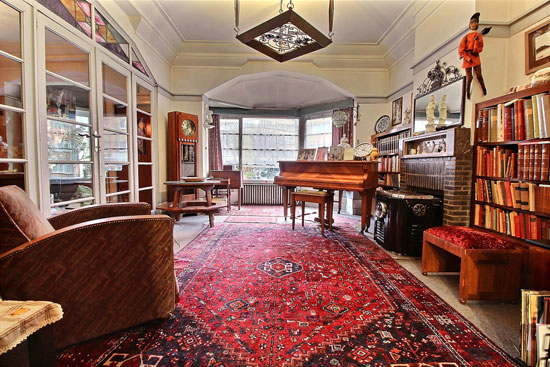 So much to love here. In fact, you will probably spot something different each time you look at the photos. I know I have and I've been through these images several times already.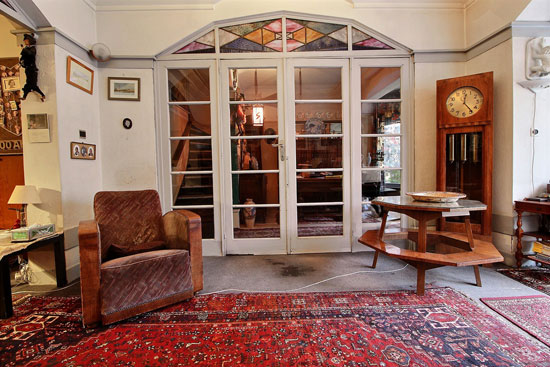 Talking of the era, this place is packed with fixtures and furnishings from the 1920s and 1930s too and it isn't clear if they are staying. I would hope they are or at the very least, someone would be open to negotiating for them. The house would be diminished if the finishing touches were pulled out of this place.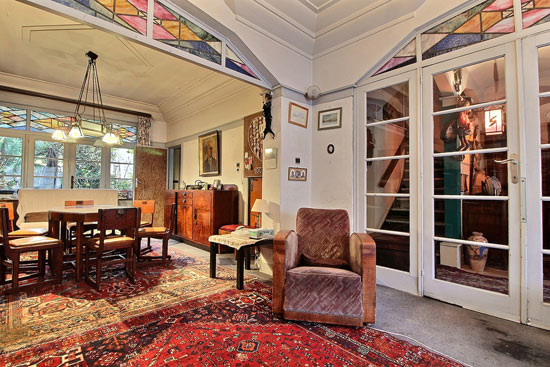 This is a sizeable house too, covering around 3,229 sq. ft. and apparently with 16 rooms in total. That includes five bedrooms, two bathrooms and a shower room, with a basement and garage, along with the generous reception space. All rooms are said to have access to plenty of direct daylight too, which isn't obvious from the photos.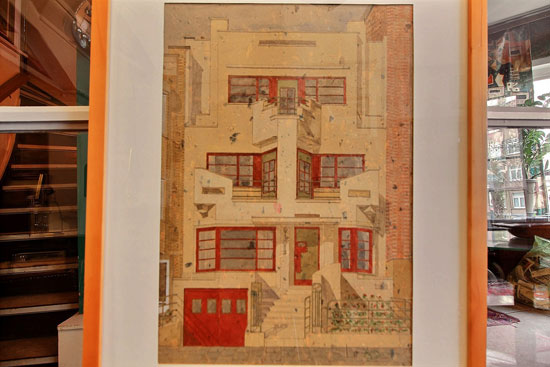 So that's the house. Fancy moving in? Well, you can if you have the money to buy it and of course, a generous contingency to renovate it. I can't imagine many peeped wanting to move in just as it is. A few basic jobs at the very least will need to be sorted out.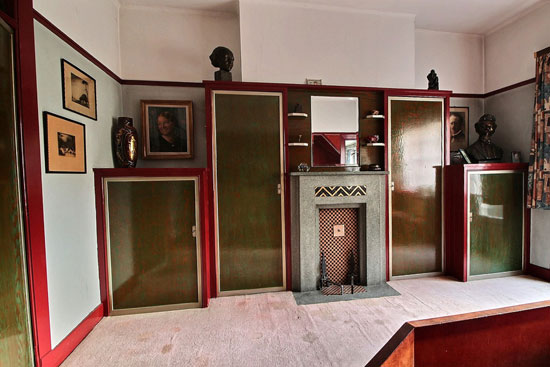 But the asking price is the first of your worries and if you want this art deco time capsule, you are looking at something in the region of €900,000.
Images and details courtesy of BARNES INTERNATIONAL. For more details and to make an enquiry, please visit the BARNES website here.
Huge thanks to Spencer for the tip-off!