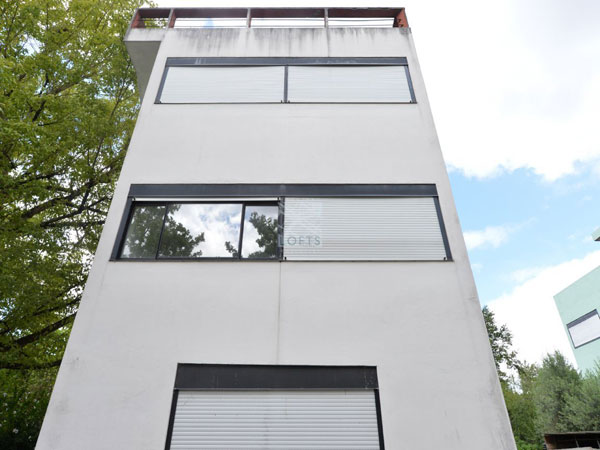 This 1920s Le Corbusier Cite Fruges house in Pessac, south-west France is up for sale. Yes, you can move into a World Heritage Site right now.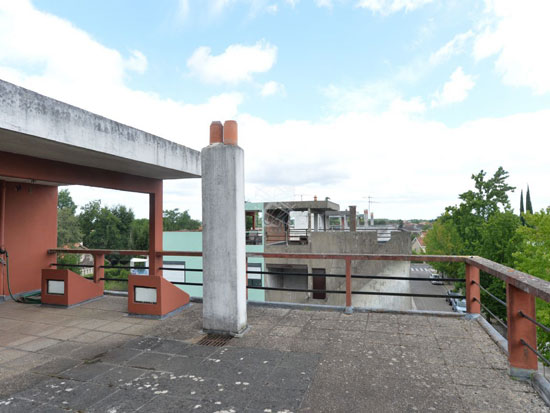 Not that it was intended to get any awards. This was functional workers housing, albeit with a more modernist slant than most you see.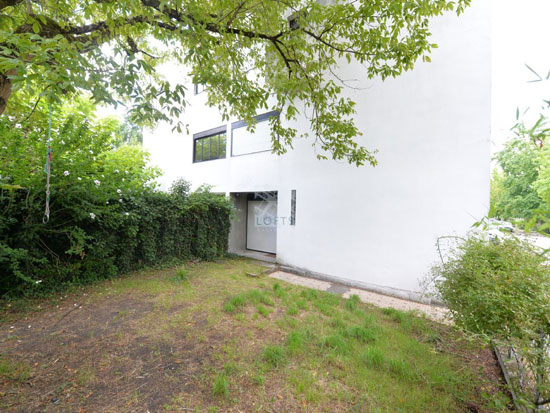 Quite an interesting back story to the houses. French industrialist Henry Fruges loved the work of Le Corbusier and as a result, commissioned him to design houses for the people employed at his sugar factory.
The only condition was that Le Corbusier applied his principles of architecture to the finished designs. The rest was up to the man himself. The result was the kind of house you see here.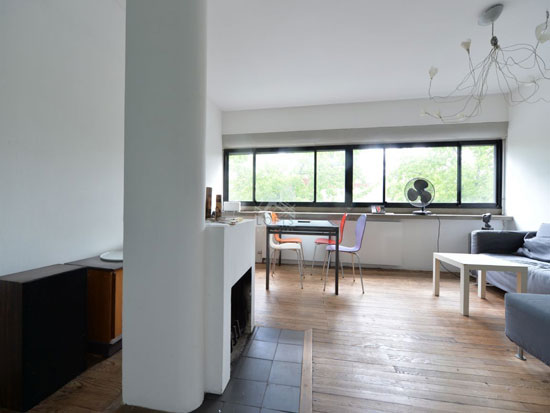 Well, not all like the ones here. 50 houses were built to seven different templates, but all had the same angular construction, rooftop terraces and horizontal strip windows. Did the workers love them? Not really. They were just a little too radical for the era.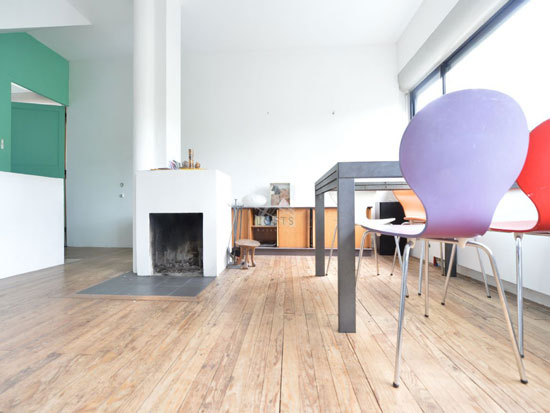 As time passed, the houses fell into disrepair and the development forgotten. But like a lot of modern architecture, it was rediscovered and over time, the houses were picked up and restored.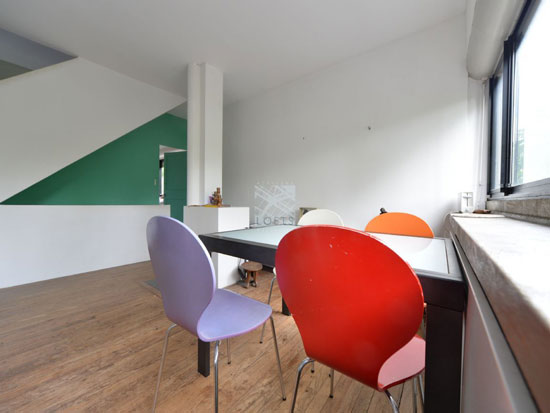 Like this one, which is now on the market. This is a 'Gratte Ciel' type house and offers three levels of accommodation and looking at the photos, this is a house that has been (almost) completely renovated by its current owner. The finish is as you might expect. White, almost clinical, with key details (like the fireplace) still in place.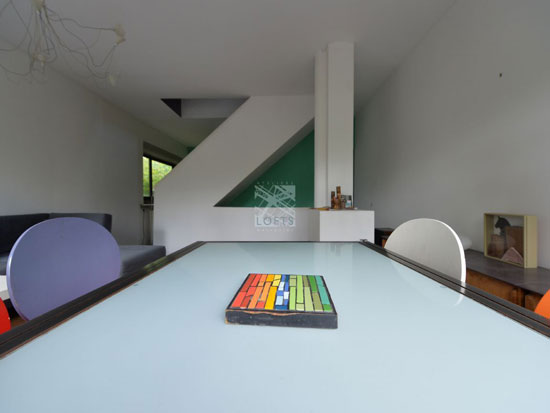 I say almost because on the ground floor has space 'to be fitted out' alongside the office/bedroom already in place. But on the floor above the living and kitchen are in place, plus (I presume) the bedroom space above that (it isn't clear from the details) along with the roof terrace. 100 sq. metres in total.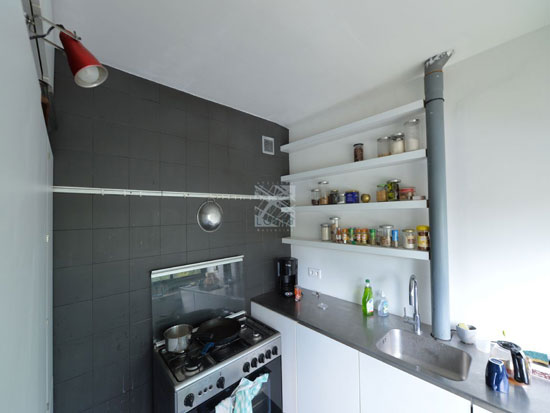 Outside you also get a garden and a 'solarium' and a view of all the other similar houses around, some of which still look like they are awaiting someone to take them on.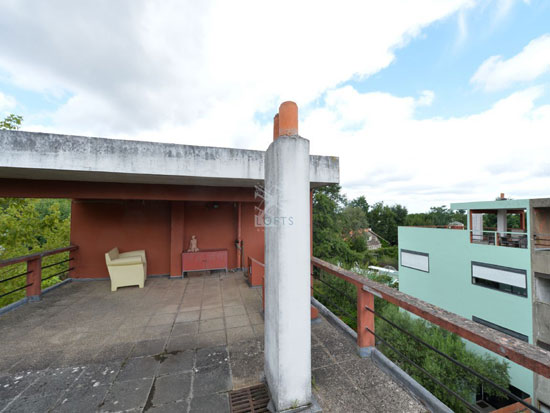 €550,000 is the price tag for this one, which seems reasonable for such an iconic piece of design. If you hunt around you might find one in need of complete renovation for less cash if you don't mind doing some work.
Images and details courtesy of Ateliers Lofts. For more details and to make an enquiry, please visit the website.