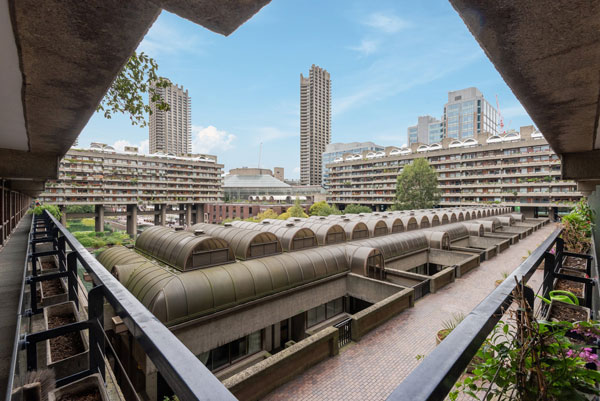 I think this is a first time on the market for the Willoughby House apartment on the Barbican Estate, London EC2 you see here.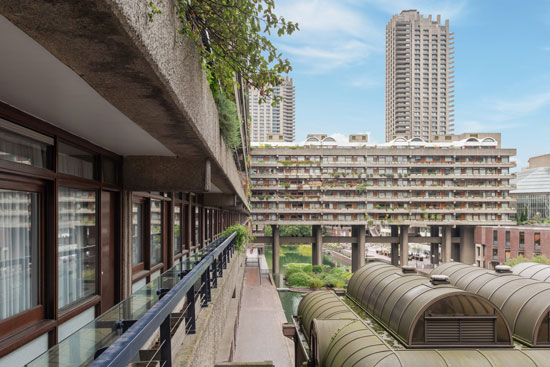 Like the one in John Trundle Court I featured back in May, this is being sold on behalf of the City of London. Not that it hasn't been lived in – it has – but it hasn't been offered for sale previously.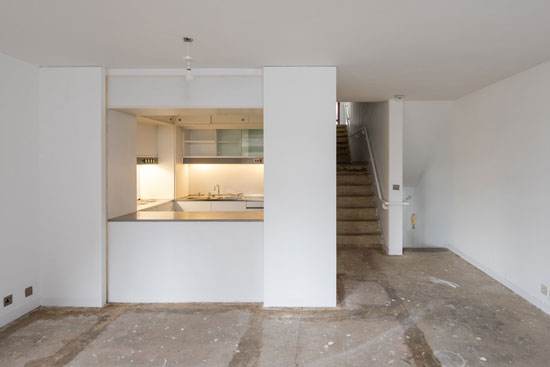 Here's the thing. Originally, all apartments in the Barbican were rentals rented from the City of London, but over time many were offered for sale via the right to buy scheme. Like many local authority houses and apartments in fact.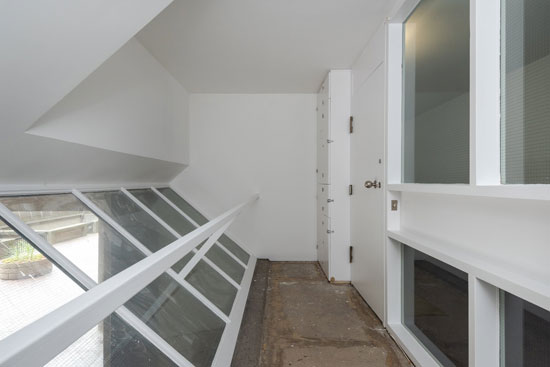 But a number have remained in the hands of the City of London, with a percentage of those gradually being offered for sale. This is one of them.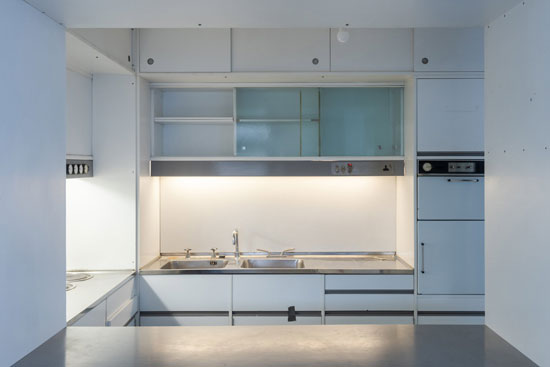 The plus point of that is the apartments now coming up for sale are generally in original condition and have been stripped out, ready for the next owner to make it their own. Ok, the space in your average Barbican apartment is best described as 'modest'. But this is still a very desirable place to live. It's probably never been more popular.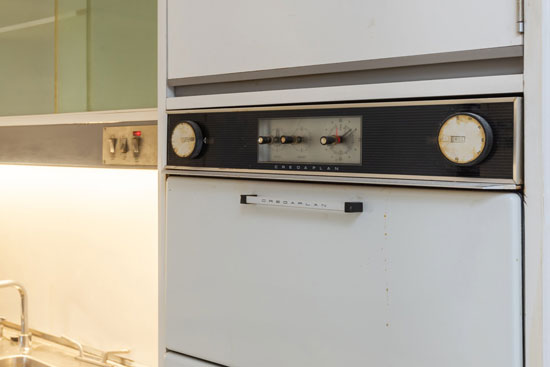 And with the added bonus of the original details being intact, this apartment is likely to have a good number of suitors.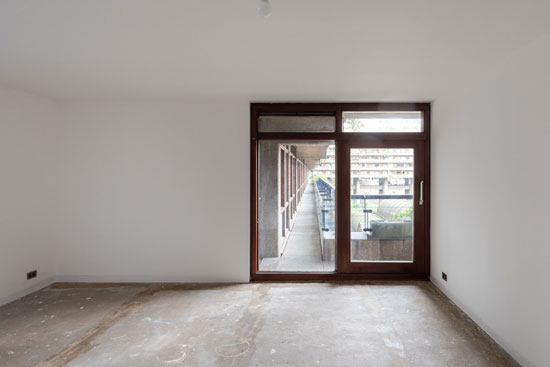 You probably know all the Barbican, so I'll not bore you with the details of that. What I would add is that Willoughby House is a terrace block on the eastern edge of the Barbican Estate, running from Speed House to Andrewes House and looking out over Speed Garden and the lake. It was finished in early 1971.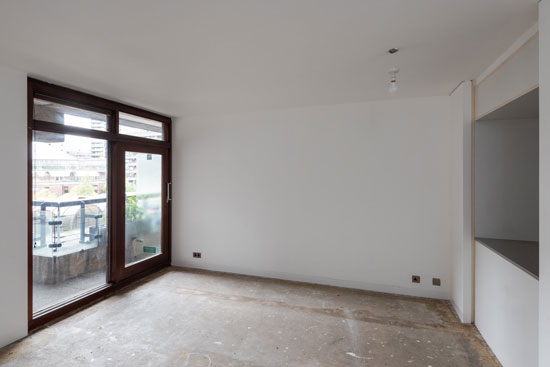 This is a split-level apartment on floors one and two of the block, with an entrance unique to Willoughby House. offering an open view down to the podium level which brings in a huge amount of natural light as well as being a wonderful architectural feature.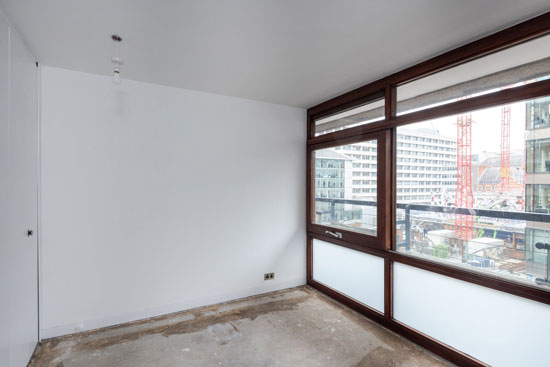 Within the entrance space is a built-in cupboard for coats and shoes. Stairs then lead up to the large reception, which includes all the 1960s Grade II-listed features, headed up by the original Brook Marine kitchen as well as the spacious bathroom and separate WC. These places just aren't the same when they have been ripped out.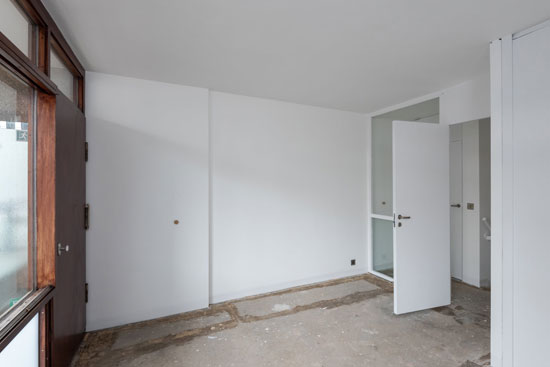 Finishing up the space here is a double bedroom, which can be found at the rear on the second floor.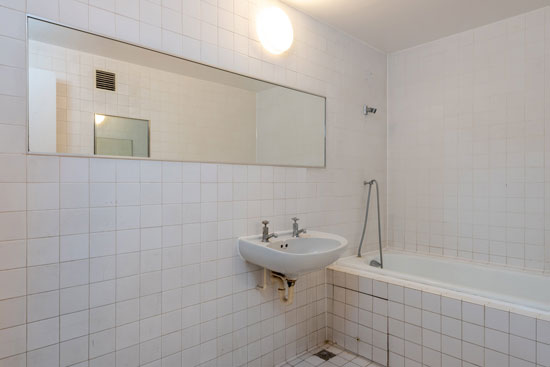 Also worth mentioning is the underfloor heating throughout, although that is factored into the service charge you pay when living on the Barbican Estate. Also available to you is fibre-optic broadband, access to two acres of resident garden and the option of underground parking, although you will have to pay rent to the City of London for that.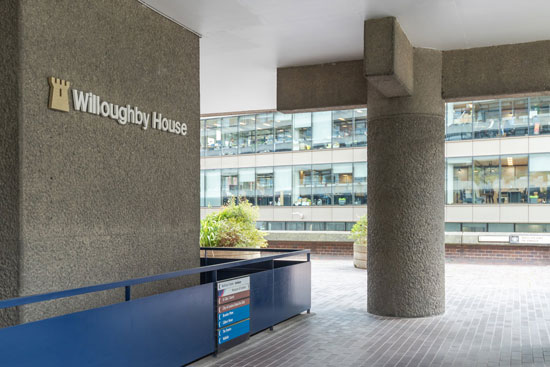 That's pretty much everything outside of the asking price, which is £725,000.
Images and details courtesy of Hamilton Brooks. For more details and to make an enquiry, please visit the website.