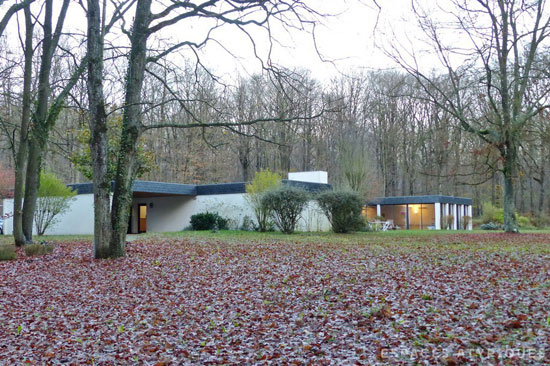 Sadly we haven't been able to find out much about this 1970s modernist property in Pacy-sur-Eure, north west France. Hopefully the images do the talking for us.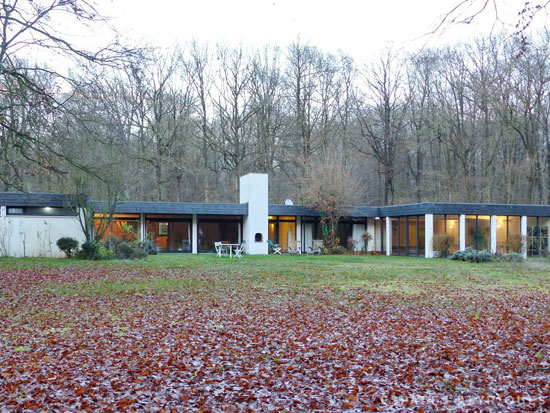 We know the basics of course. This place was individually architect designed back in the 1970s and maintains its original look and feel. Although we don't think the place is the 'time capsule' that a first glance might suggest.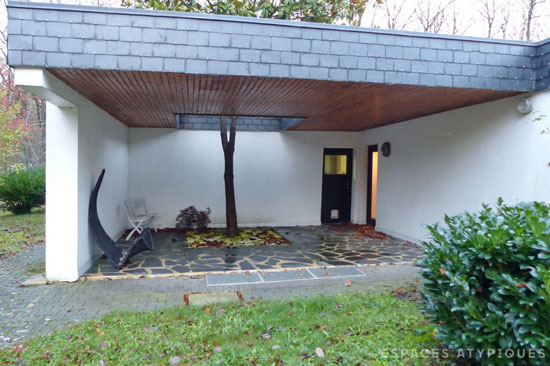 The agent doesn't mention a renovation, but a close look at some of the photos suggests new windows, perhaps recent work on the roof and some contemporary detailing within. The swimming pool looks at the very least well maintained and possibly updated too.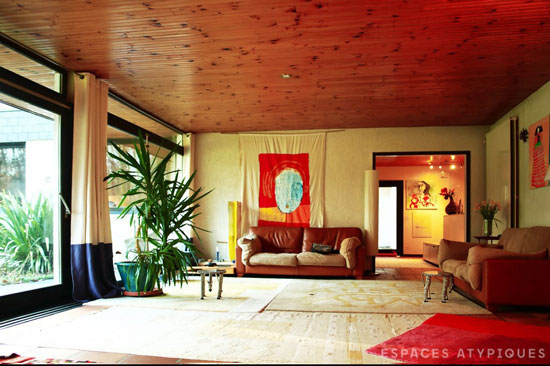 None of that is an issue. Far from it. If someone has taken the time to do the work and invested in keeping this place up to scratch then it makes this modernist gem even more appealing. That's all purely guesswork though. You will obviously need a view (and possibly a survey) to confirm everything is good.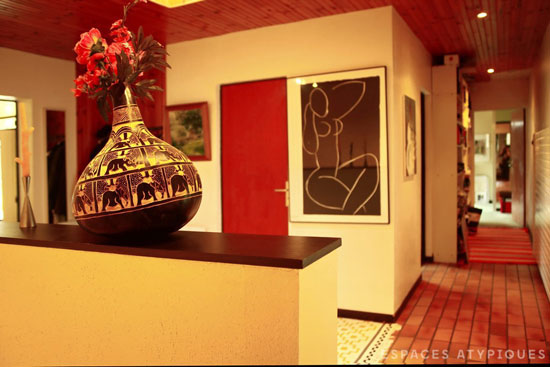 So possibly work, but not at the expense of the architecture. This is a sprawling single-storey property with large rooms and extensive glazing, perfect for taking in the views. There is a sizeable 170 hectares with this place, mainly forest, with the house built in a clearing within that forest.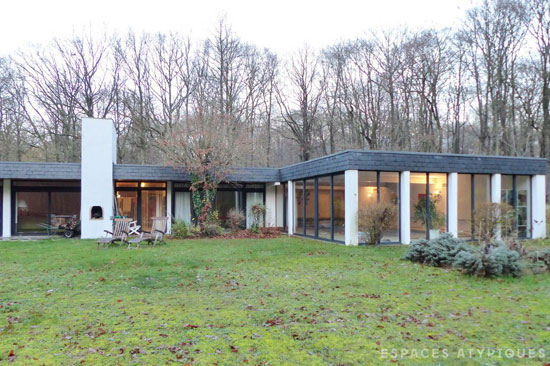 Inside is around 440 sq. metres of space. The 'west wing' has an entrance hall, dressing room, three bedrooms and a bathroom. The central part houses the kitchen and utility room, a large dining room and considerable living room with fireplace, two identical bedrooms with shower room and dressing room and a large master suite that opens onto a terrace.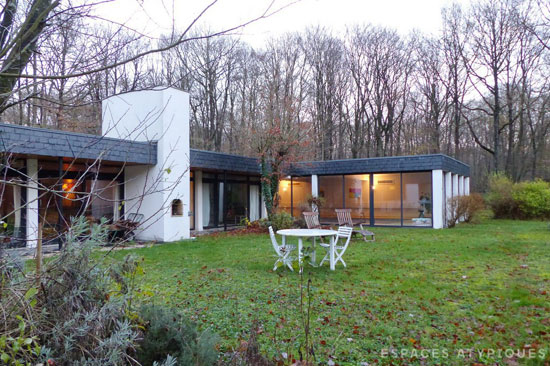 That's not quite all as the house also offers a large sauna and spa area, an indoor heated swimming pool and a 300 sq. metre roof terrace. So a lot of space and by the sound of things, a great place to relax.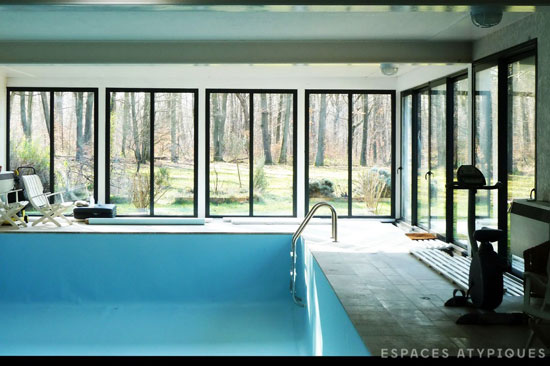 It is actually cheaper than you might think too. Of course it isn't 'cheap', but at €695,000 (£543,000), this is a lot of house for the money.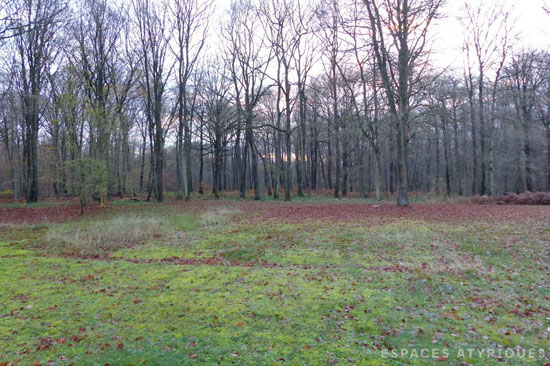 Images and details courtesy of Espaces Atypiques. For more details and to make an enquiry, please visit the website.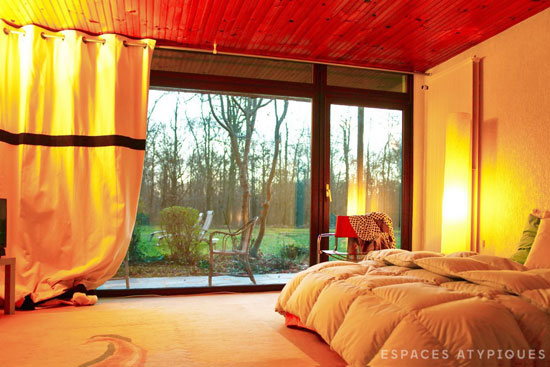 Property Location