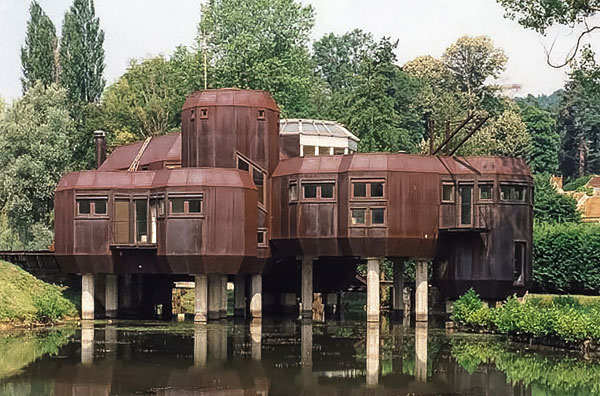 An interesting story behind this 1970s Marc Held-designed Maison de L'Utopie in Gif-sur-Yvette, France.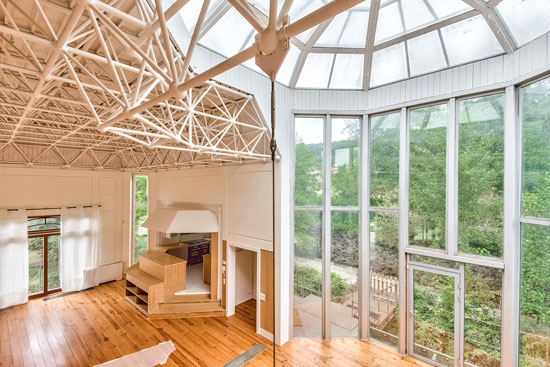 Well, one of two stories. The headline story is that this iconic piece of 1970s French modernism is looking for a new owner. But the back story beyond that is perhaps the more interesting.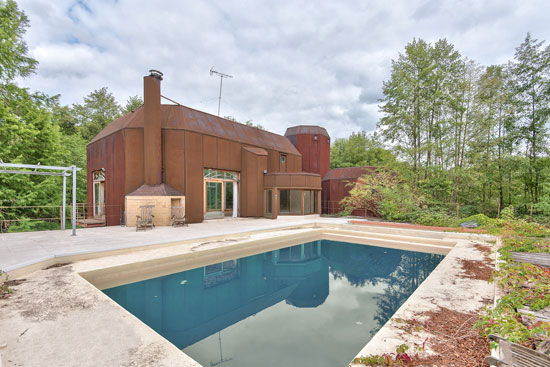 The house was designed by modernist architect Marc Held after a chance meeting with the prospective owner.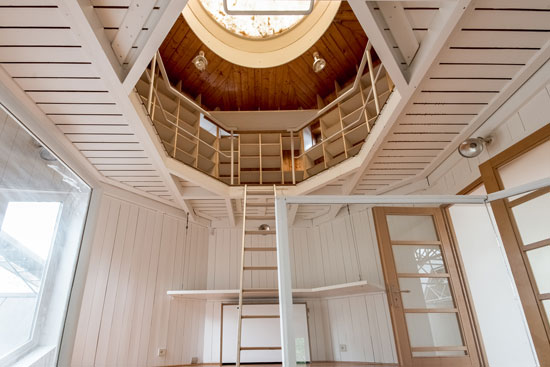 Held got talking to the wife of an industrialist in the early 1970s, who mentioned that her husband was buying some land in Gif-sur-Yvette, with the idea of running an architectural contest to construct something interesting on it.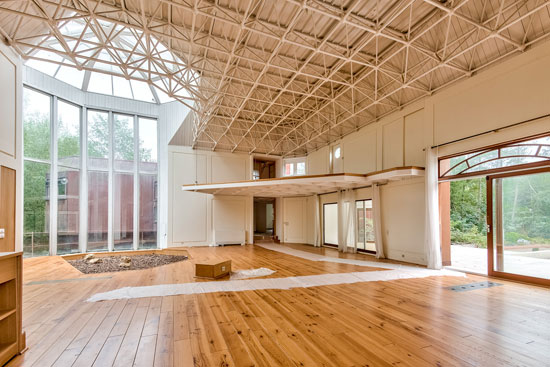 It has to be interesting too as the land, at the time, was described as a swamp. So conventional housing was out of the question. Held's solution was to build a lightweight house in steel, one that sat on stilts hovering above there water. That was the option the industrialist and his wife went for.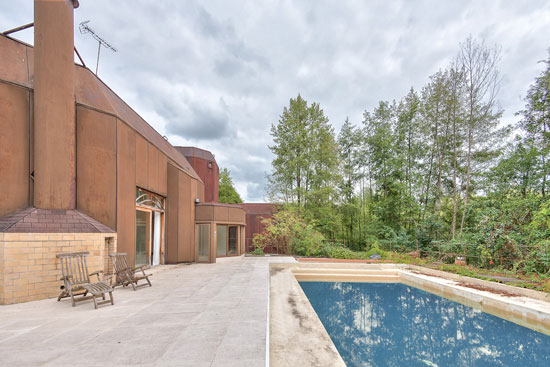 The house took around four years to get from drawings to reality, working alongside an engineer and prefabricating all the pieces of the house off-site. The result soon became a local landmark and in time, an architectural icon in itself. You can see the house from a nearby trail, which attracts plenty of curious visitors to this outpost of Paris.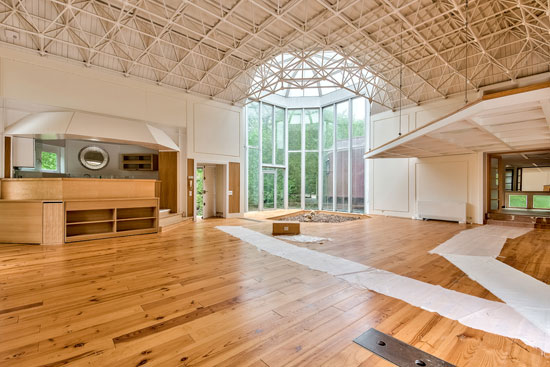 It has been open to the public in the past, but not for some time. In fact, it hasn't been on the market for some time either, which has only added to the mystery of this house. But mystery no more, as the house is available to browse online and presumably if you are a serious buyer with an urge to buy something akin to a Bond villain's lair, available to browse in person.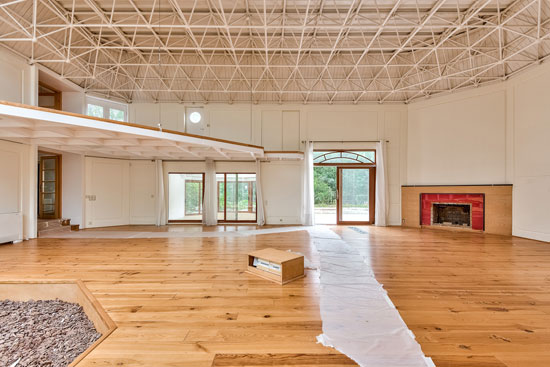 All too often these kind of houses disappoint beyond the exterior. Not so this one. It has obviously been updated since 1978, but the spaces are unchanged and as dramatic today as they were 40 years ago.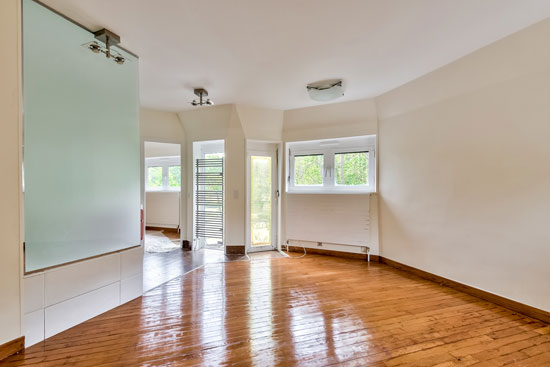 But it does look rather empty, which is a good thing in terms of seeing the space and detail, but less so in terms of imagining this as a prospective home.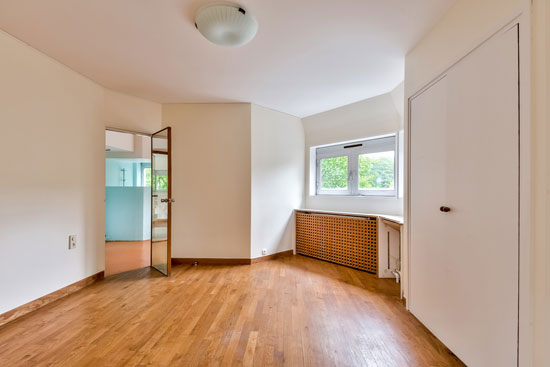 What you can see are the huge ceilings, the equally substantial glazing, the dominant open-plan living space (and that rather interesting upper levels) at the heart of this home and the quirky, smaller spaces off it.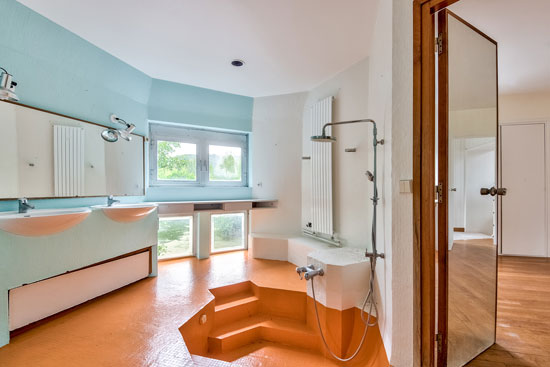 You get something like 350 sq. metres of living space within this house, with entry via an external staircase over that water. Once inside, you get to experience that amazing living room with steel ceilings, floor-to-ceiling glazing overlooking the terrace and infinity pool and what the agent describes as an 'imposing' glazed patio. An open kitchen overlooks this space, with a further kitchen on the lower level.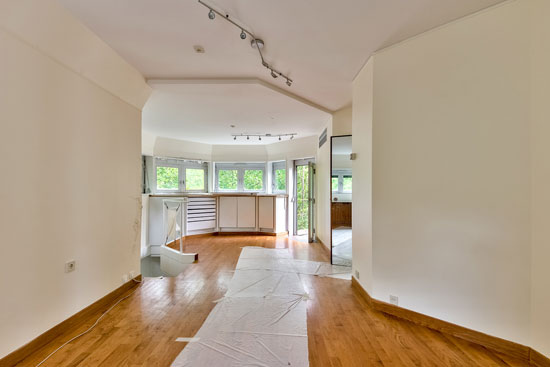 The 'sleeping area' is on the 'upper plateau', made up of four rooms that share two bathrooms. One of those bathrooms is pictured and is rather amazing in a 1970s kind of way. One of the bedrooms has a lower level for an office or dressing room.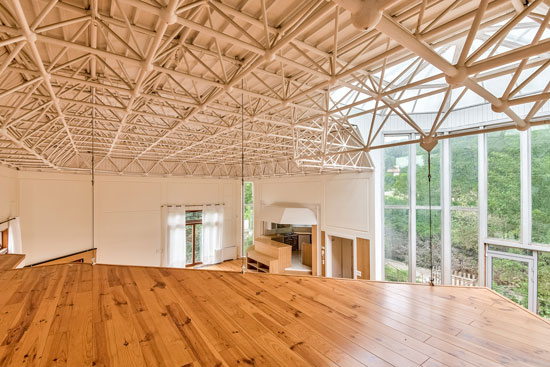 A 'third plateau', lit up by a dome of light, is one of the most impressive library spaces I have seen for some time. Although you might have to be brave to use it. there mezzanine overlooking the living room is also a showstopper, but again, would take a brave soul to use it on a regular basis. There's also a small terrace, which is located just above the jacuzzi.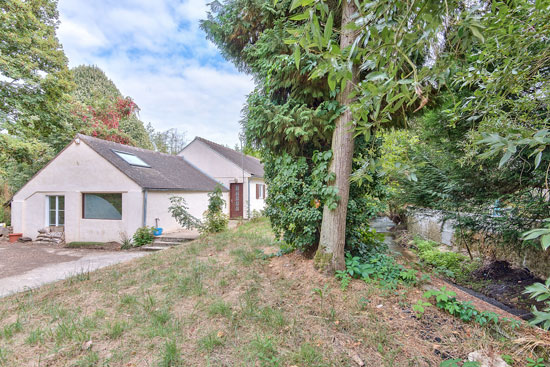 A second caretaker's house, with something like 110 sq. metres of space is on the edge of the Yvette and is also part of the deal. It looks traditional but is likely to be useful space if you need someone to look after your iconic house.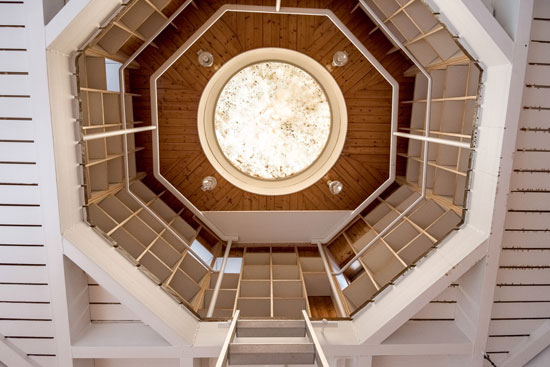 Fancy it? If you do, the asking price is €1,650,000. Not cheap, but this is a very special place to live and something that doesn't come up often.
Images and details courtesy of Espaces Atypiques. For more details and to make an enquiry, please visit the website.