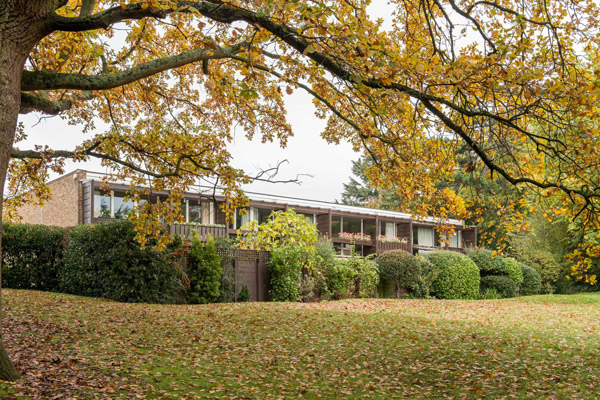 Thanks to everyone who let me about this 1960s Atelier 5 modern house on St Bernards estate, Croydon, Greater London.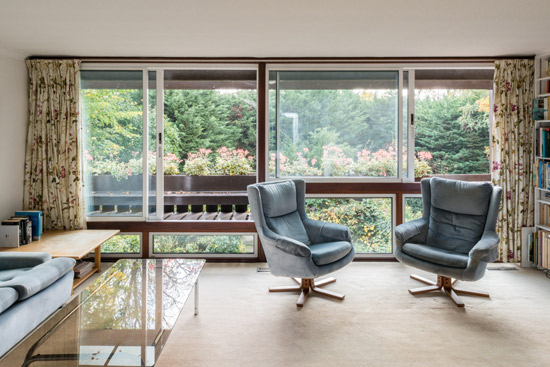 These rarely come up for sale, which is perhaps why so many people contacted me about it. Although saying that, one did appear earlier this year and one back in 2015. Apart from that, nothing at all.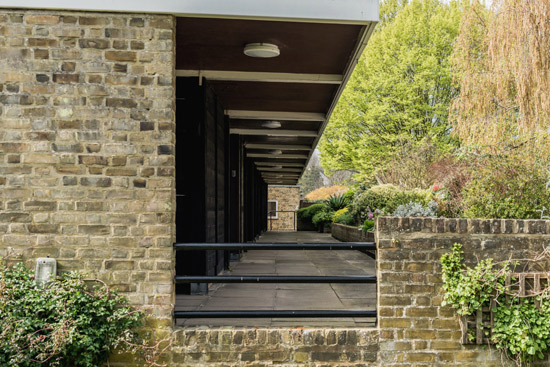 But there is another opportunity here, with a three-bedroom house on the edge of St Bernards in Park Hill, Croydon just on the market.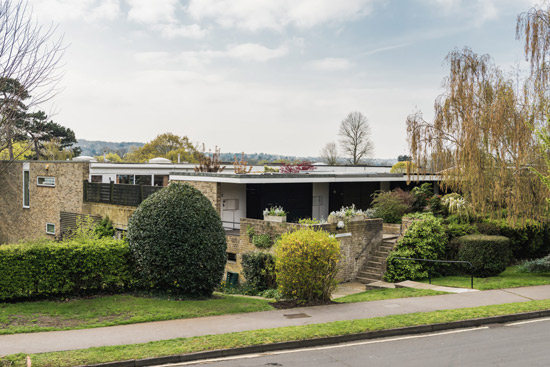 St Bernards is a notable development, the only project by the noted Swiss architects Atelier 5 in the United Kingdom and a housing project inspired by the iconic Halen development near Bern, Switzerland, also the work of Atelier 5.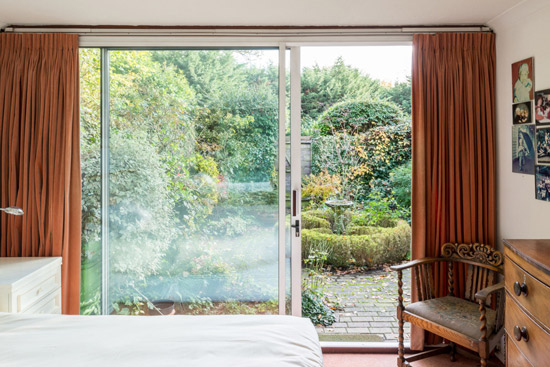 Atelier 5 was started up in 1955, with the '5' being Erwin Fritz, Samuel Gerber, Rolf Hesterberg, Hans Hostettler and Alfredo Pini. Lacking enough work in the studio of Hans Brechbuhler, Atelier 5 spread their net wide in the hunt for commissions of their own designs.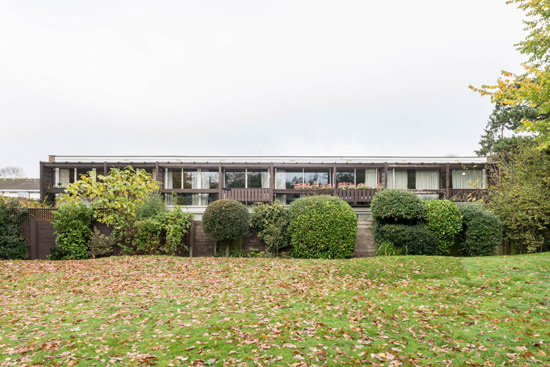 Small projects became bigger, with the Halen Estate in Switzerland constructed in 1961 and setting a benchmark when it came to designing low-rise, high-density housing in the second half of the 20th Century.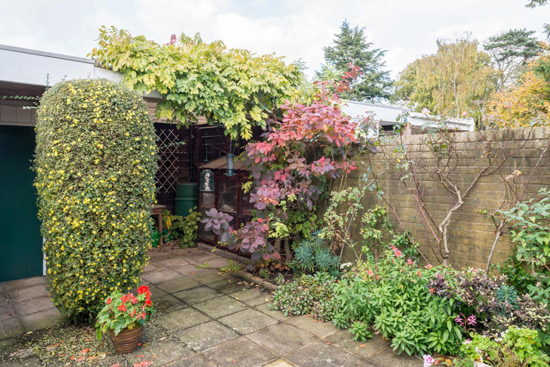 Commissions continued to come in, with just this one development in the UK, a group of 21 houses built over the three-acre plot after the practice won a competition run by developer Wates. More houses were planned (up to 280), but an economic downturn meant it wasn't to be.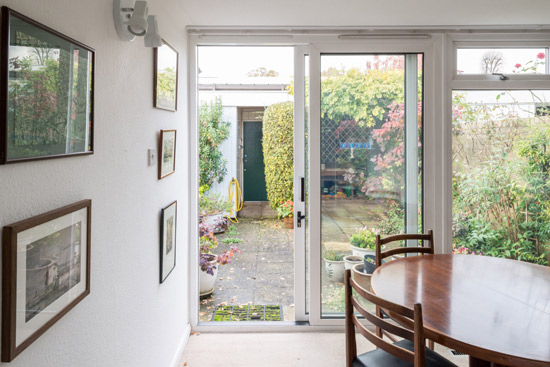 So just the 21 in total, with the whole estate now designated a conservation area and a sought-after place to live for lovers of 20th-century modernism.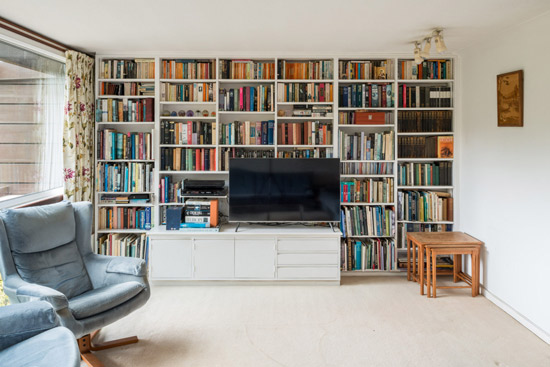 This one is in fairly original and faithful to the original design. It might need freshening up a little for a modern audience, but really it's just in terms of the finishes, furnishings and probably the kitchen. But making a house your own is pretty much standard for any house you buy.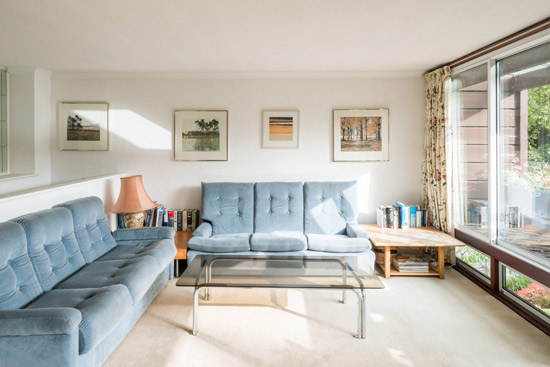 As for the design, it has an 'upside-down plan', which is flanked by a private courtyard on either side. According to the agent, the design was informed by 'ideas of community and privacy, garden city notions of a healthy lifestyle, and modernist intentions of truth of materiality, light and space'. Note that the houses were quite narrow, with garden views at each end.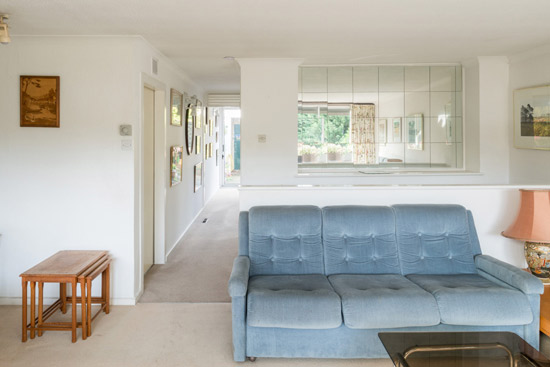 Communal walkways lead to 'uniformly discreet' entrances. Access the wooden front door and access the first of two courtyards, with a pergola that cleverly concealing the garden from its neighbours.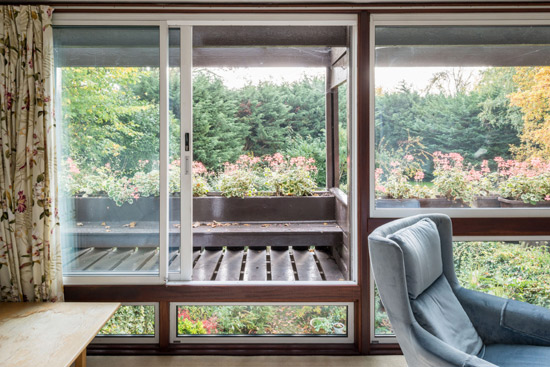 Beyond this are glass sliding doors taking you into the dining room. This leads onto the kitchen and beyond that, a small bedroom overlooking the courtyard, which is currently used as a study.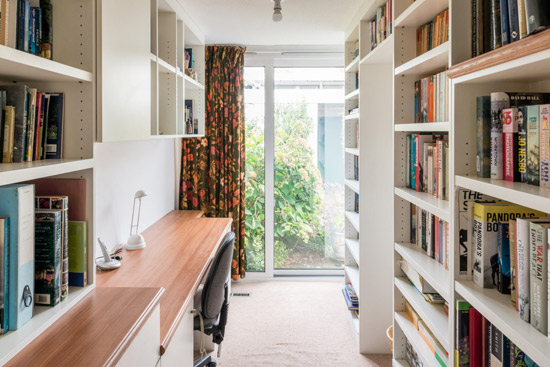 Further along is the large living room, with a timber balcony and floor-to-ceiling windows taking in the views over the communal garden space.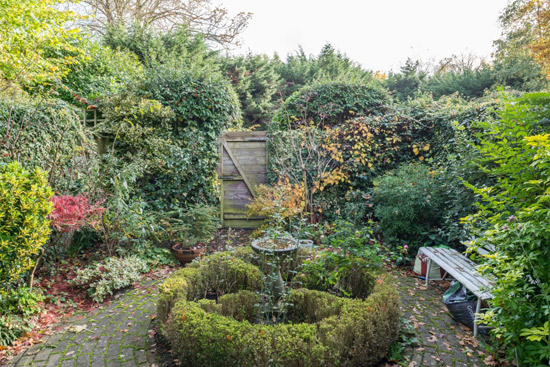 You will find the bedrooms on the lower level, with sliding doors that open onto the second private courtyard. Interestingly, the houses in St Bernards have a large 'rumpus room' behind the bedrooms, which was there for noisy activities, not least when it comes to the children. In this house that apace has been reworked as a third bedroom, with a lightwell to the courtyard above.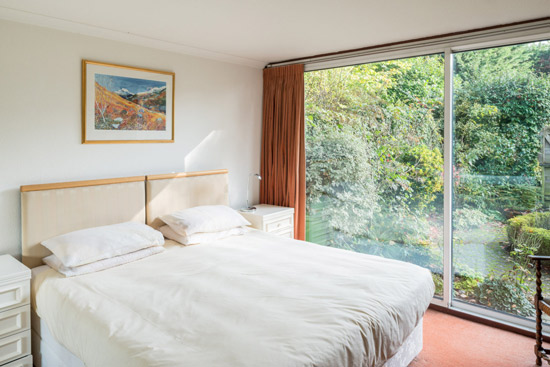 Also of note at St Bernards is the communal aspect of living there. This was the golden age of creating communal space and community, with residents still actively involved in running the estate. You will also find a large underground car park with dedicated spaces for each house, all of that lovely green space with mature trees around and beyond that Park Hill Park and the larger 114-acre Lloyd Park. So if you like fresh air and open space, this one ticks the boxes.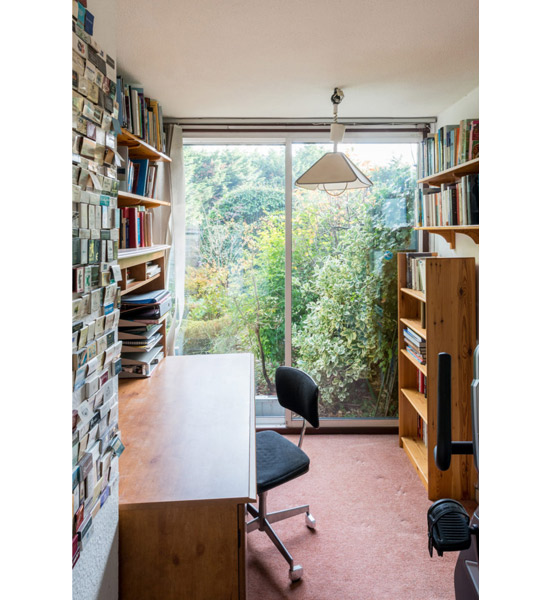 Unlikely to be around for long, it is up with an asking price of £520,000.
Images and details courtesy of The Modern House. For more details and to make an enquiry, please visit the website.