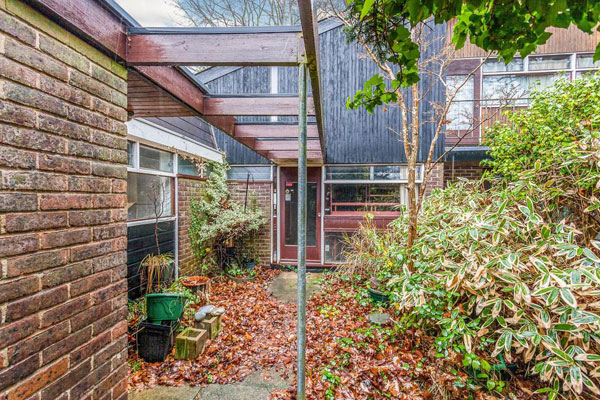 Looking for a project? This 1960s time capsule in Crawley, West Sussex might well fit the bill. But work is required to bring it back to its best.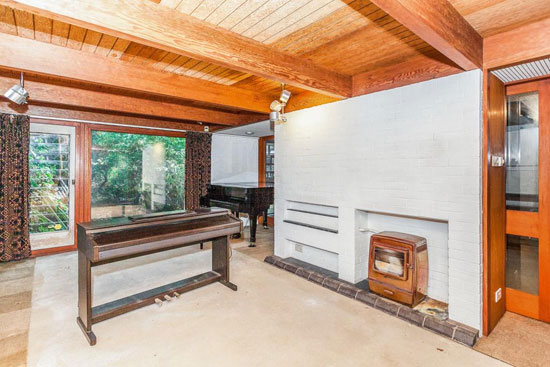 Thanks to Stefi Orazi for spotting this one, which is something of a mystery. This is an individual design, but I don't know the name of the architect.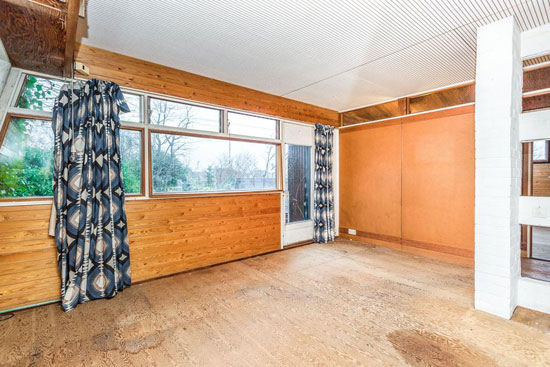 The agent has it down as being by a 'prominent local architect', which is as far as we get with it. But this is a 1960s design and one that is inspired by Scandinavian design. Yes, lots of wood here.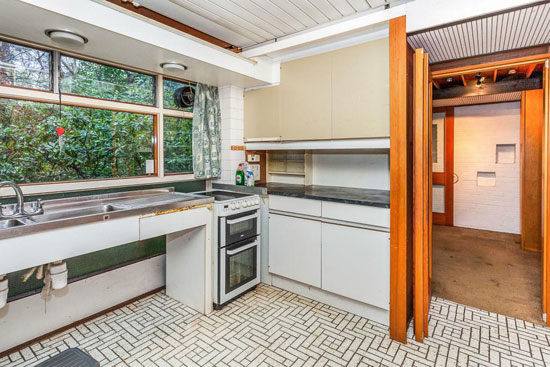 The house, which is in the Three Bridges area, is made up of a detached house and a separate one-bedroom annexe. I'm sure there are possibilities to tweak that or maybe that configuration works for you/. Either way, that's how it is laid out too.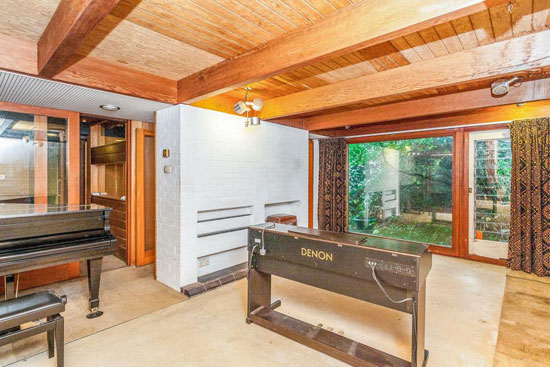 There's something else you should know too. It needs work. But you probably worked that out by looking at the images here. These images show something else too. Potential. Lots of potential.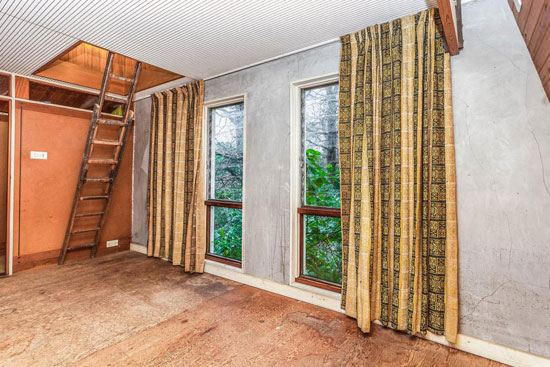 This is a house barely changed – if it all – in something like 50-60 years. That's obviously a positive, with a bit of caution thrown in for good measure. The wood and brick exterior is as 1960s as it comes. Much the same inside too, right down to the curtains.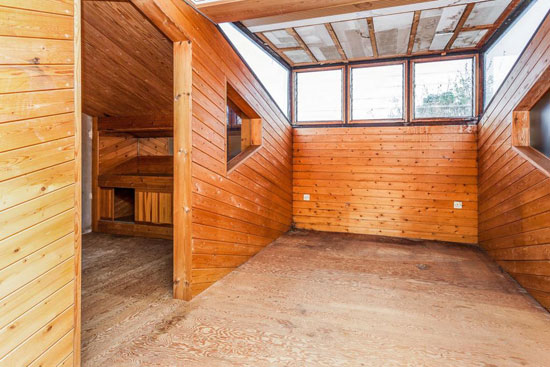 Beams, wood panelling and exposed brick of course, as well as the original internal doors. probably the original fireplaces, light fittings, the original kitchen, some full-height glazing, an original bathroom and more. You would struggle to find something with so much of the 1960s left intact. Well, mostly intact.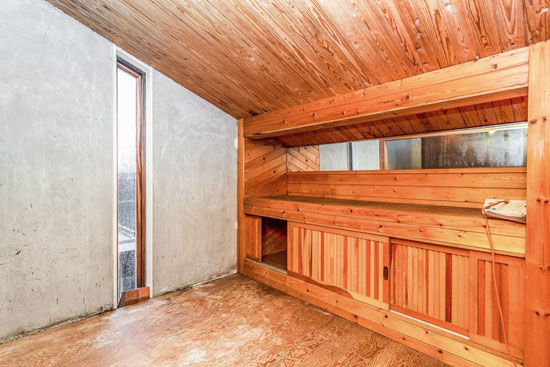 While a good part of this house just needs a refresh, some areas will need more work. The kitchen (or kitchens), whilst authentic, probably need updating for the modern era. The same can be said for the bathroom space too.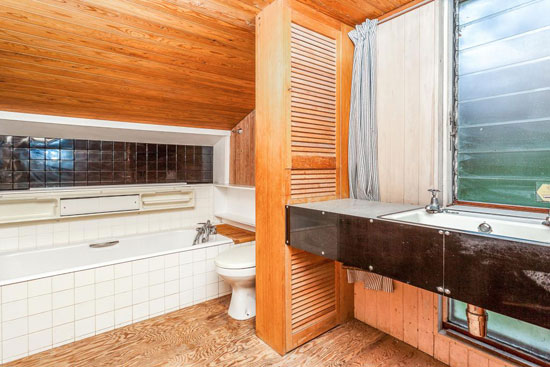 Other areas look like they need a closer inspection and likely more substantial work. The ceiling in the bedroom annexe, for example, obviously has problems. But viewing and a survey should clear things up on that front.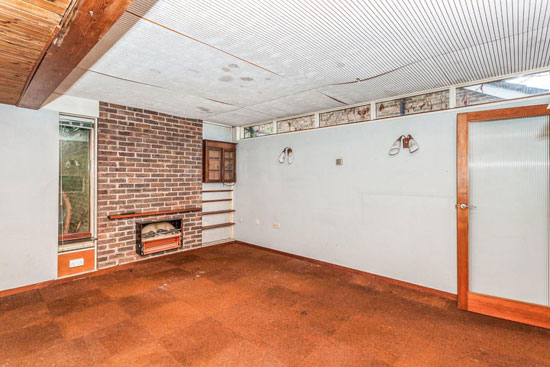 Either way, this is a project and an opportunity. The kind of house that gets me excited. It could be a dream of a modern home with the right amount of work and possibly a shrewd investment too.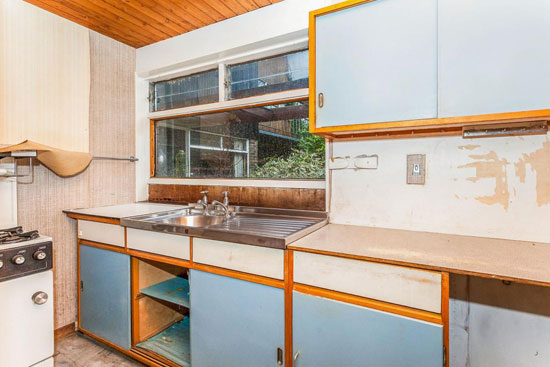 As for the layout, the ground floor is made up of the entrance hallway, a living room, the dining room, kitchen, WC and workshops/storage rooms.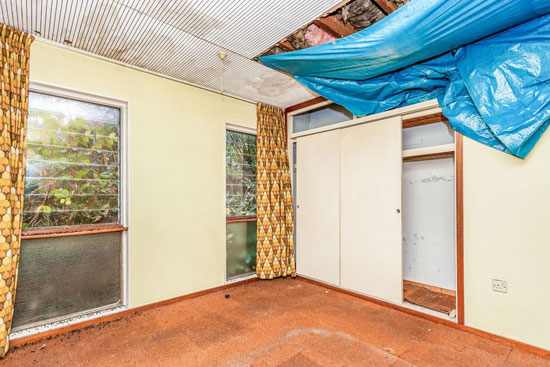 The ground floor also has the added benefit of the annexe, which has a private entrance to a further living room, bathroom, kitchen and a bedroom that is connected to the main house.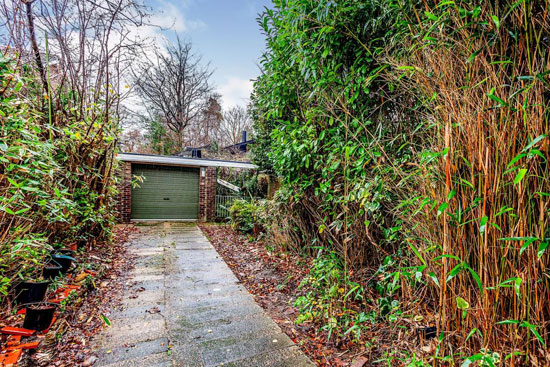 Upstairs you will find a good-sized master bedroom with built-in units and good natural light, a second bedroom with a dressing room plus the family bathroom.
Externally the property has its own garage, with gardens to the front and rear of the house.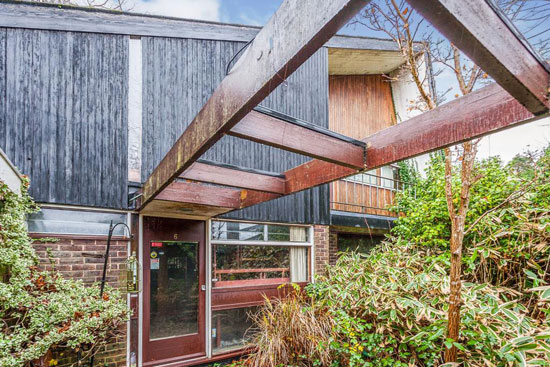 You can see the floorplan on the agent's site and find out more about the house and the area. If this is a project you are looking at taking on, £525,000 is the asking price.
Images and details courts of King and Chasemore. For more details and to make an enquiry, please visit the website.