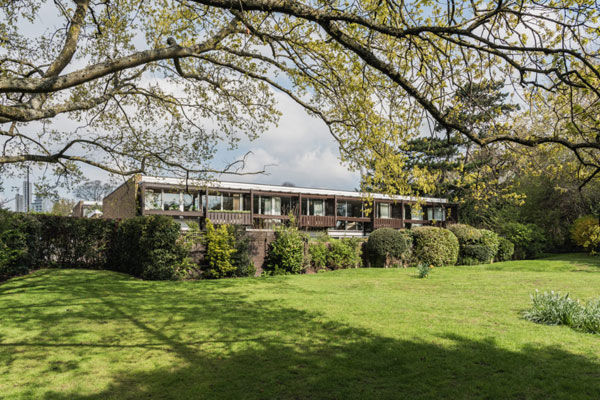 A rare chance to buy a 1960s Atelier 5 modernist house on the St Bernards estate, Croydon, Greater London.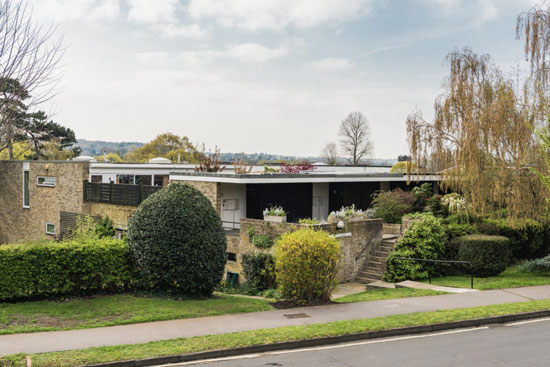 Thanks to Leonid on Twitter for pointing this out, as these don't come up for sale very often. I featured one back in 2015 and I haven't seen one up for sale since. Until this one, of course.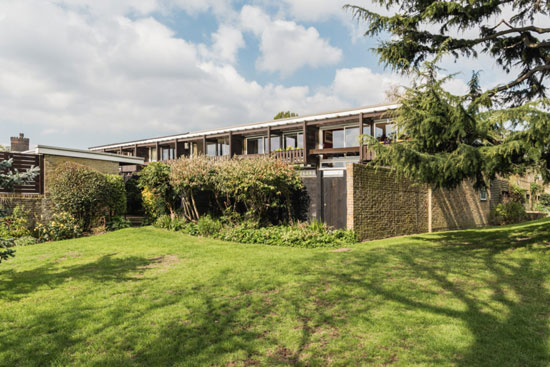 The estate has quite an interesting story behind it and is also a tale of what might have been for this part of south London.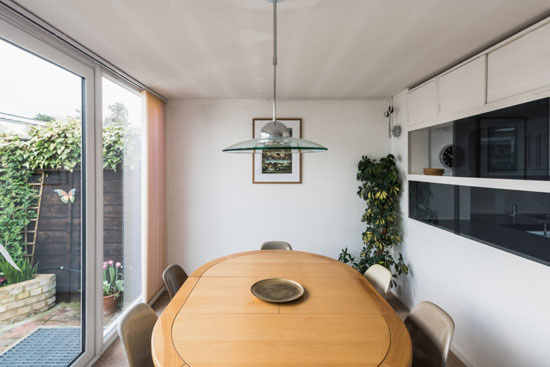 Atelier 5 was founded in 1955 by Erwin Fritz, Samuel Gerber, Rolf Hesterberg, Hans Hostettler and Alfredo Pini, the majority studying with Hans Brechbuhler, who had studied under Le Corbusier in the 1930s. Lacking enough work in that architect's studio, Atelier 5 (as they became known) looked elsewhere for commissions for their own designs.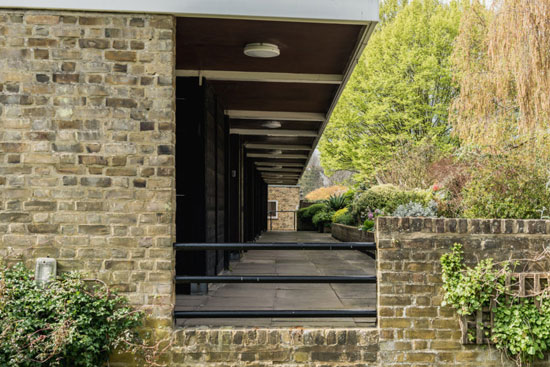 That started with houses for their own families before embarking on their signature project, the iconic Halen Estate just outside Bern in Switzerland, which was constructed in 1961, becoming a lesson in low-rise, high-density housing in the latter part of the 20th Century.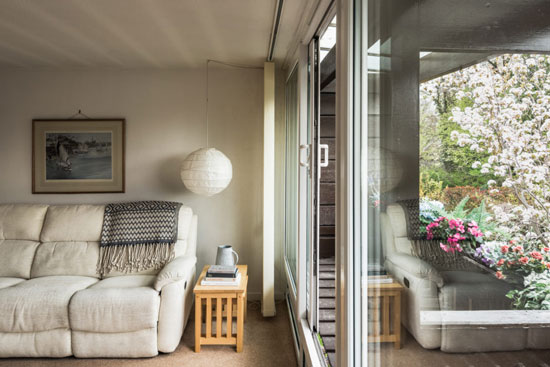 But not a lot of people realise Atelier 5 had a development in the UK too. The St Bernards design is loosely based on that modernist development in Switzerland, submitted for a competition run by developer Wates who wanted 280 houses in a plot of land that had 300 mature trees. 250 of those trees had to stay.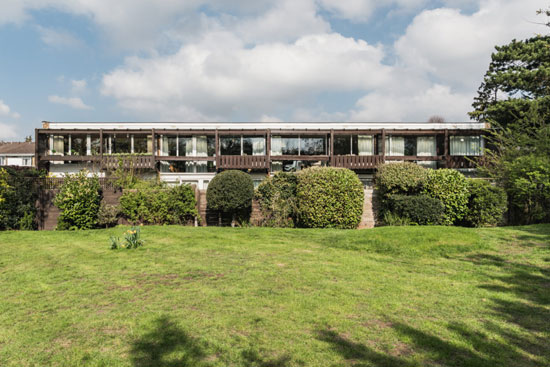 Atelier 5 won the commission and 21 houses were constructed. A further and larger scheme was planned but never happened, likely due to a downturn in the economy. Water did build more houses, but they used in-house designs of a more traditional style.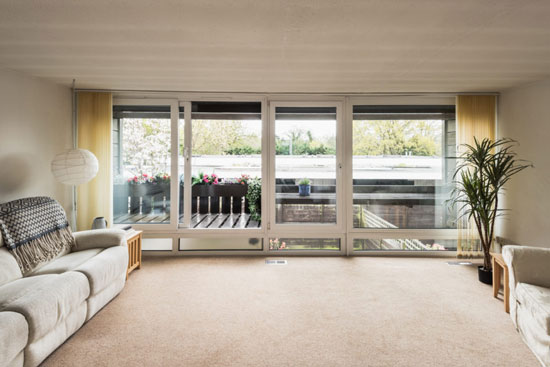 The 21 houses have become something of a modernist landmark and in light of their design heritage, very desirable places to live. I can't see this one hanging around on the market too long.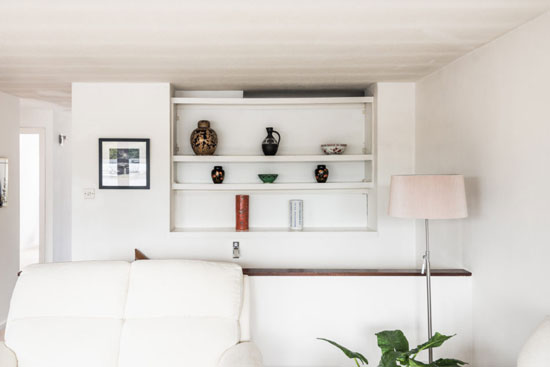 The estate itself hasn't changed a great deal and the basis of the design is still evident today. So communal space, the 'garden city' principles of healthy living and the light and space you would expect from modernist design of this era. Pretty much everything you would struggle to find in a 21st-century new-build estate. It sits on a south-facing slope shaded by those mature trees which is now a conservation area.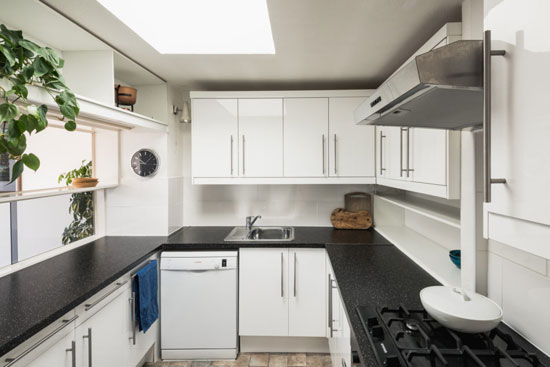 The houses are quite narrow and angled to offer garden views at each end. Through the front door of this particular house is a courtyard, built with a pergola that is designed to be the perfect suntrap. Large glass sliding doors open onto the dining room.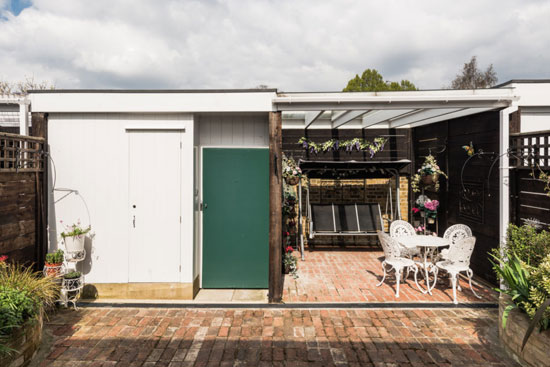 The dining room leads to a kitchen that is lit from above with skylights. Beyond that is a small bedroom that looks out to the courtyard (currently used as a study) and the large living room, with a timber balcony and floor-to-ceiling windows with views over the St Bernards rooftops and to the countryside beyond.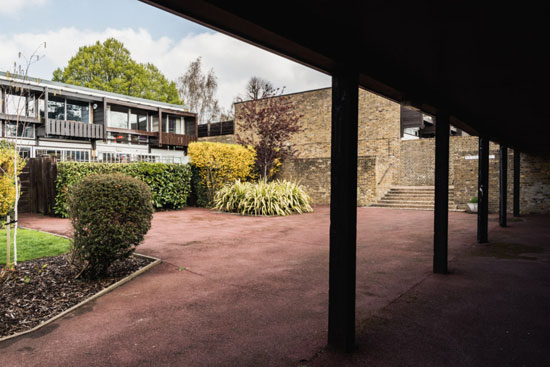 The bedrooms are downstairs, with floor-to-ceiling glazing that opens onto the second private courtyard. Like the other houses in St Bernards, the house has a large 'rumpus room' behind the bedrooms, which was intended for noisy activities like children's games. In this house, it has been re-purposed as a fourth bedroom, with a 'lightwell' to the courtyard above. The house has seen updating over the years, but the general layout is largely unchanged.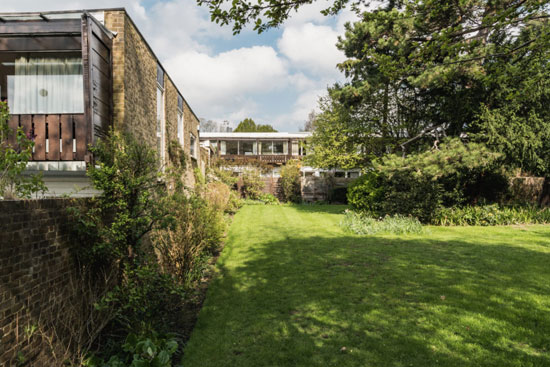 Of course, communal space and participation here too. According to the agent, the residents 'remain actively involved' in running the estate today. There is also a large underground car park too, where each house has a space and with a visitor's parking area too. But note that there is a service charger of around £1,080 per annum.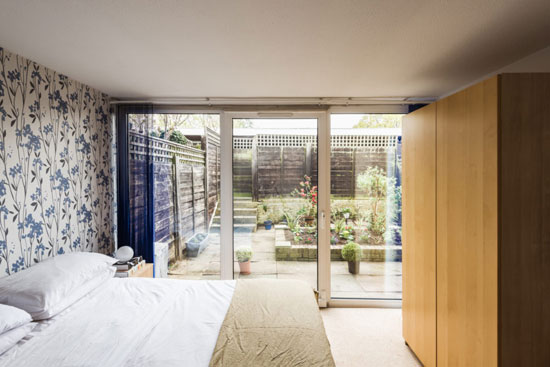 An asking price to consider too, which is £520,000.
Images and details courtesy of The Modern House. For more details and to make an enquiry, please visit the website.