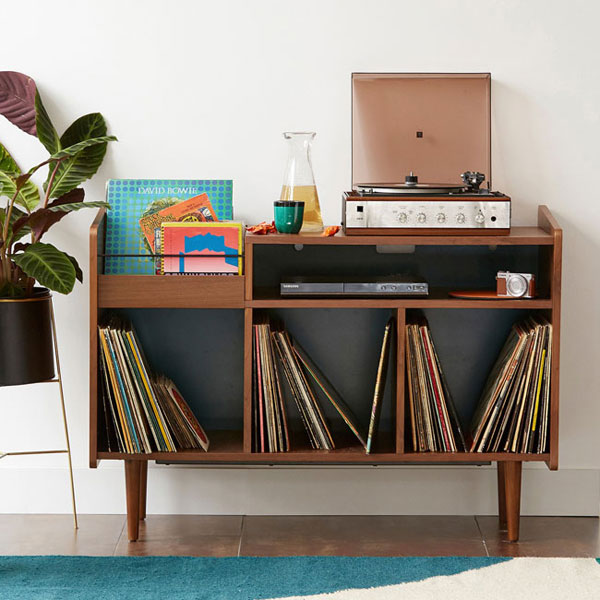 A massively popular design, the eye-catching Ronda 1960s-style record storage units at La Redoute are now half-price in the sale.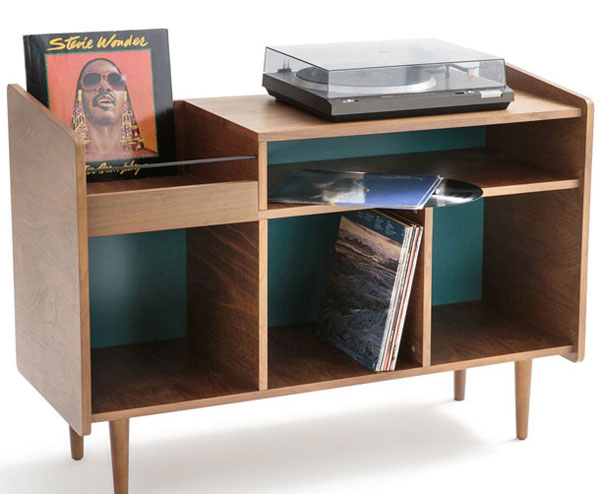 Notice I said 'units' in the multiple? That's because I featured this design a while back when it was the singular unit you see above. But since then, La Redoute has noted the popularity and added some 'same but different' variations to choose from. Which are also discounted.
The original and the two following are quirky additions to the much-loved Ronda midcentury modern home range, and all added for good reason. Vinyl is popular, but there still aren't too many pieces of furniture for records and record players on the high street.
Most are on Etsy. I picked out a top 60 retro record and vinyl storage units over on my Retro To Go blog some time back. But these stand out for two reasons. The look and the price.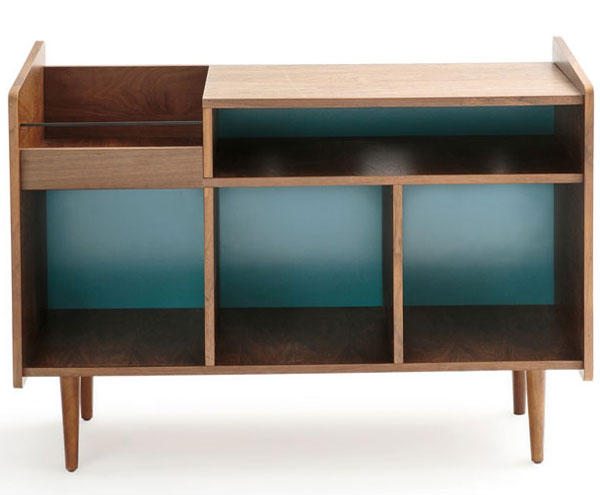 First up, let's talk about the unit itself, which follows the design of the main range, which is definitely no bad thing. So high sides, a walnut finish and those contrasting coloured panels, as well as that essential of all things MCM, the tapered legs.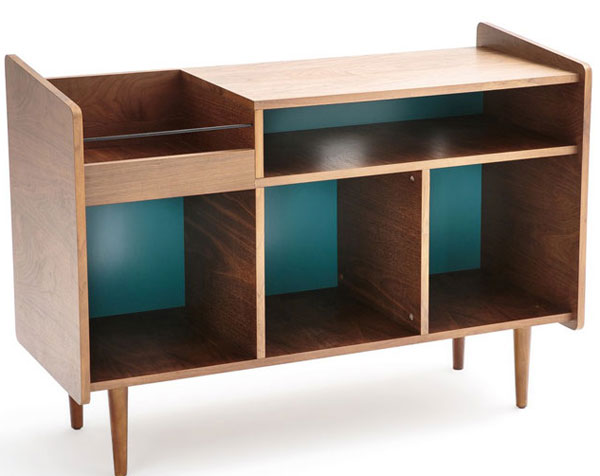 The original one is a substantial unit, too. Three good-sized storage areas for the LP records below, a smaller area for records 'to hand', a slim area for other bits and pieces or something media-related and, of course, space for a record player on the top. Functionality as much as style, which isn't always the case.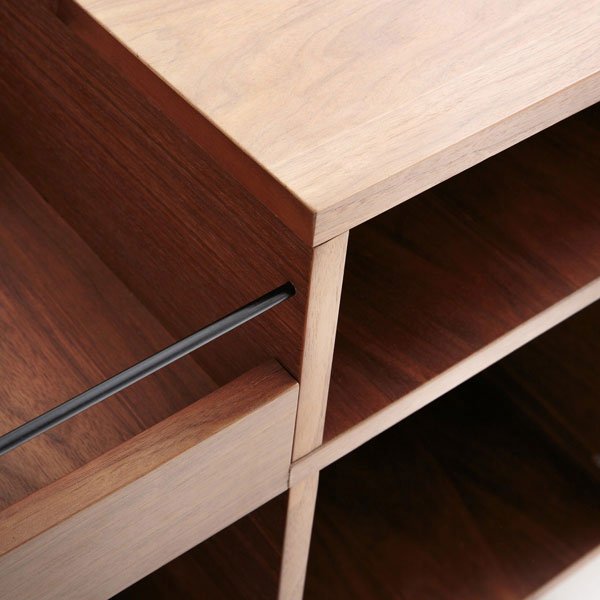 After the initial success of the Ronda, two more designs were added to the range.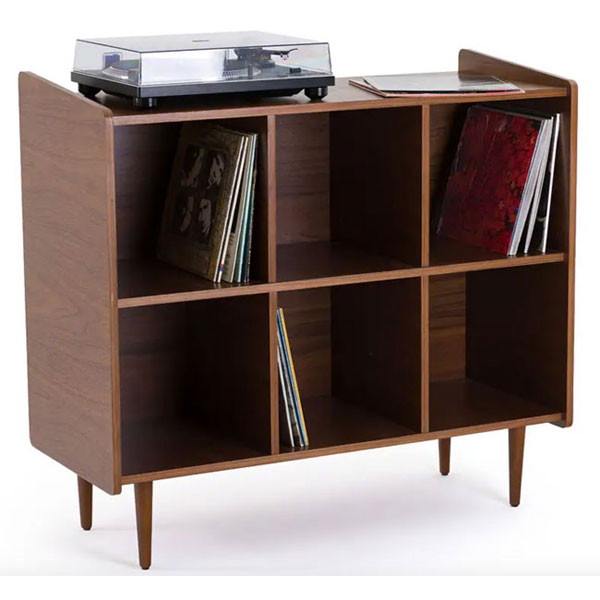 Both keep the 1960s/midcentury modern look that's the calling card of the range. But now you can opt for the bigger storage version, which can work as a bookcase or shelving but is designed to hold much more of your vinyl.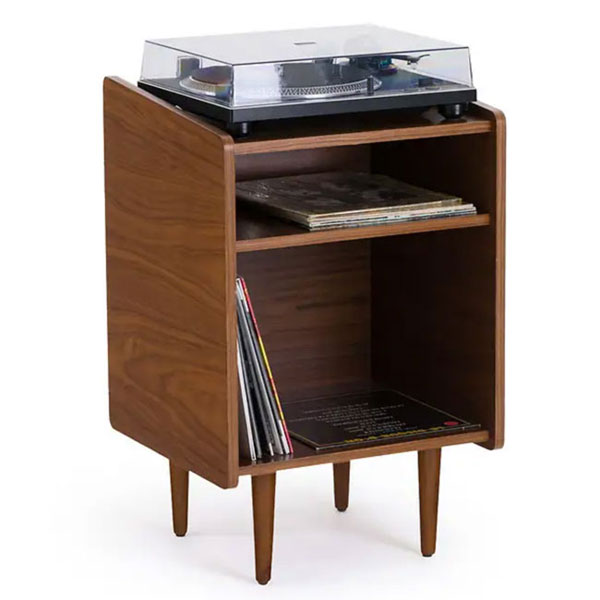 Alternatively, if space is at a premium, go for the mini version. It has enough room for your deck and amp (if required), plus a choice selection of records.
The price was and still is a big selling point of all the record storage units, too. Have a look around for comparable units, which tend to be from specialist makers (usually handmade) or premium brands, and you will find that they are rather pricey.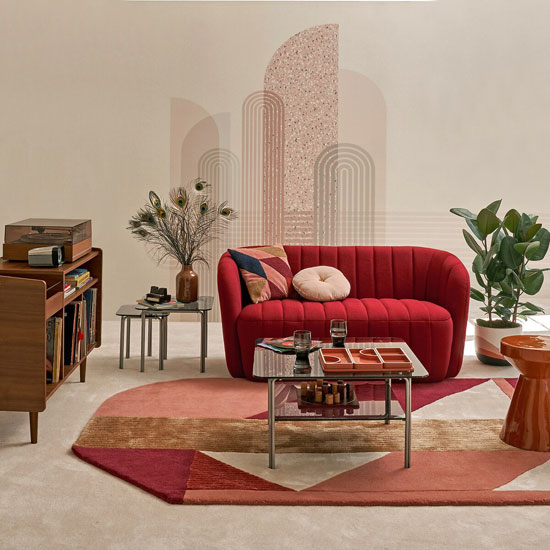 Even better, La Redoute has just dropped the big two to half price. So the official price of the original is now down from £375 to £187.50. Or if you want to go for the increased storage unit, that's down from £475 to £237.50.
The discount on the small unit isn't quite so great, but it is reduced from £210 to £147. So still a good saving.
I've no idea how long the sale will last, so if you want one, probably move quickly and consider it an early Christmas present.
Find out more at the La Redoute website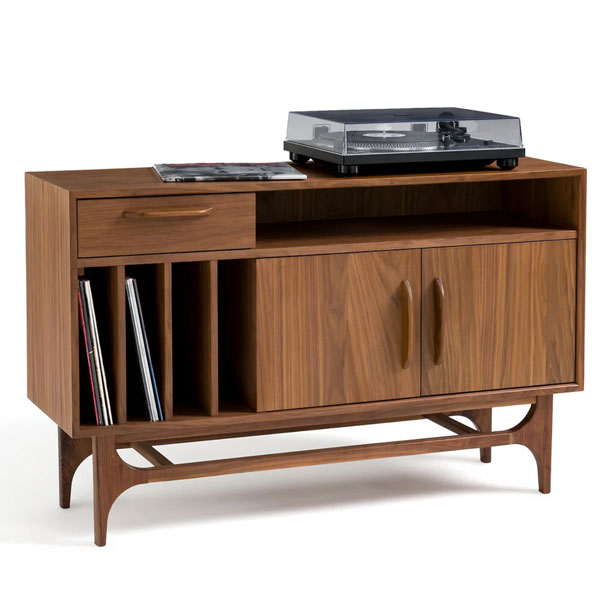 Note that the equally cool Larsen vinyl cabinet from the same retailer (pictured directly above) is also half-price. A bit costlier, but worth doing a compare and contrast.
Note that I independently selected any featured products in this article. However, if you buy from one of my links it may be an affiliate and I may earn a small commission.