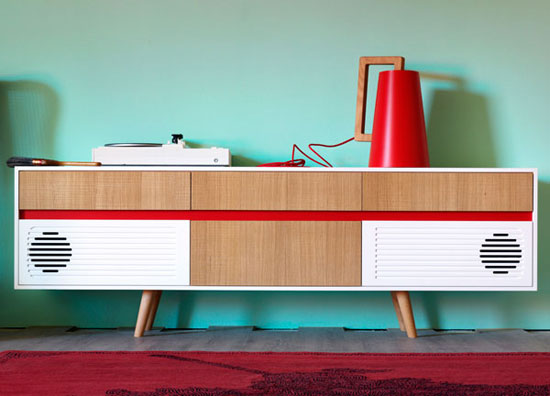 I think we would have been sold on these if they were simply sideboards. But the fact that they are Miniforms Skap audio sideboards really does seal the deal.
Two sizes, a vertical and horizontal, each one with a built-in high quality audio system plus a wireless Bluetooth receiver, the latter with a range of up to ten metres. You also get two audio inputs to connect your audio sources sources and a remote control. The design has something of a midcentury feel too, which is a bonus if you like that look.
There are various colour combinations are available if you don't like the ones shown here, with variations on the doors, drawers and grooves. None of which come cheap, You are looking at £2,680 for the horizontal unit, with vertical sideboard selling from £3,840.
Find out more at the Go Modern website
Via Retro To Go