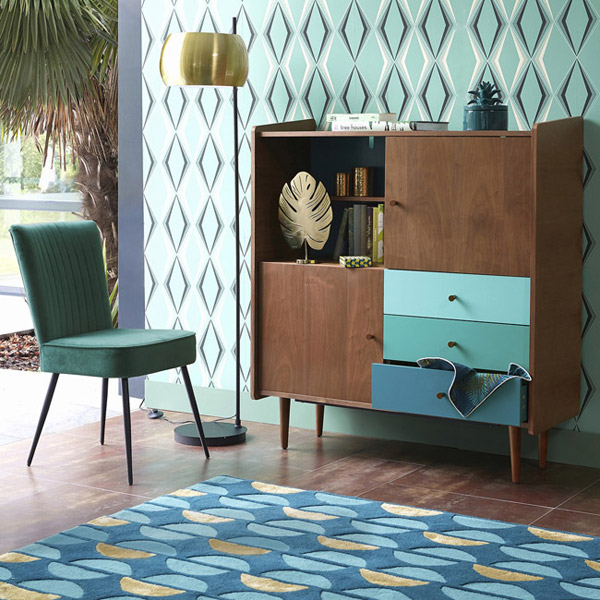 When it comes to midcentury interiors, I think the 1960s-style Ronda furniture at La Redoute is one of my favourite ranges out there.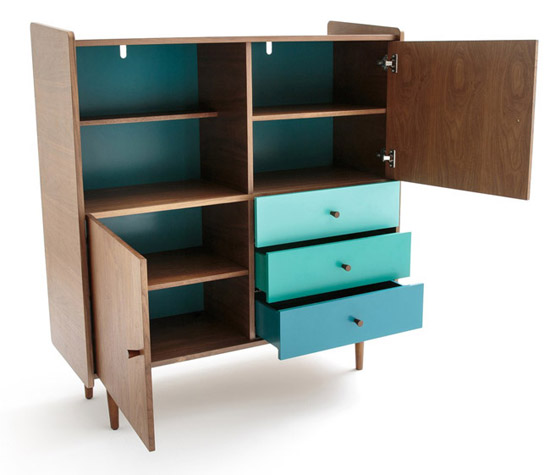 And there is a lot of competition in the sector. In fact, it grows almost weekly. However, a lot of it does tend to be from a similar mould as the rest and as such, just passes me by.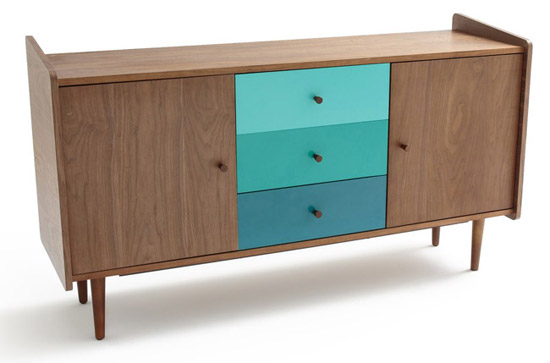 The Ronda is different and I think it's down to the subtle design touches of this range. First up, a walnut finish is a slight departure from the plethora of oak furniture out there, which is definitely a plus.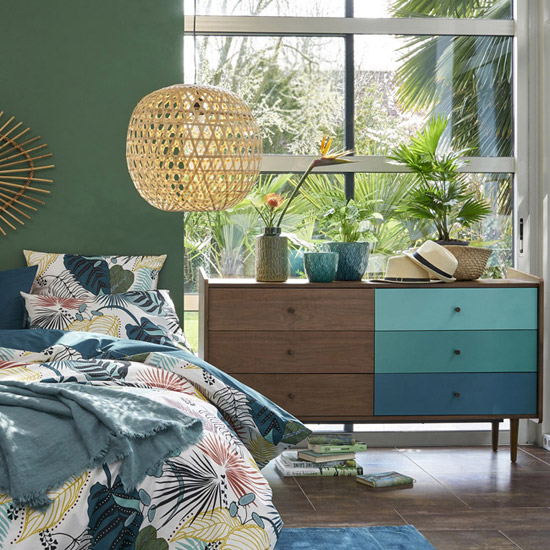 But in addition to that, check out the high sides, the handles on the furniture and of course, the blocks of colours. Specifically the green / blue / turquoise on the front of the designs. Those are the key differences here.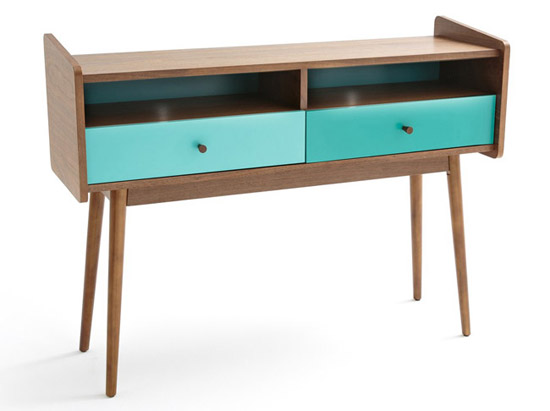 The designs within the range are also a little different too. Yes, there is a sideboard, but the console, the high drawers and the cabinet are less obvious. So are the coffee tables with the bold retro surfaces. In all, the range takes in that sideboard, a chest of drawers, a high cabinet, the console with its lovely tapered legs and the tall chest of drawers, plus a pair of round nesting tables and a further printed coffee table with a plectrum-shaped top. Great individually, just as good used together to fit out a room or home.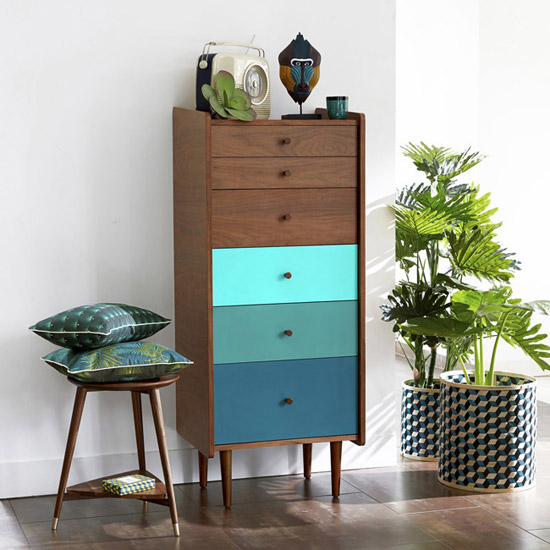 The sideboard sells for £448, the chest of drawers £539, the cabinet £469, the console table £249 and the tall drawer unit is £359. The nesting pair of tables is £159 and the standalone table is the cheapest item in the range at £79. Well, those are the official prices.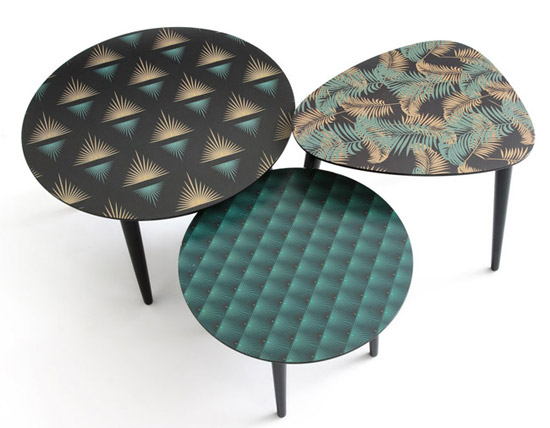 You see, La Redoute is currently doing 30 per cent off all of its furniture. So get the calculator out and take off that percentage to get the real price. If you want the discount, just use the code SAVE at the checkout.
Find out more at the La Redoute website
Note that a bedside table has also just been added to the range, as well as an amazing vinyl storage unit.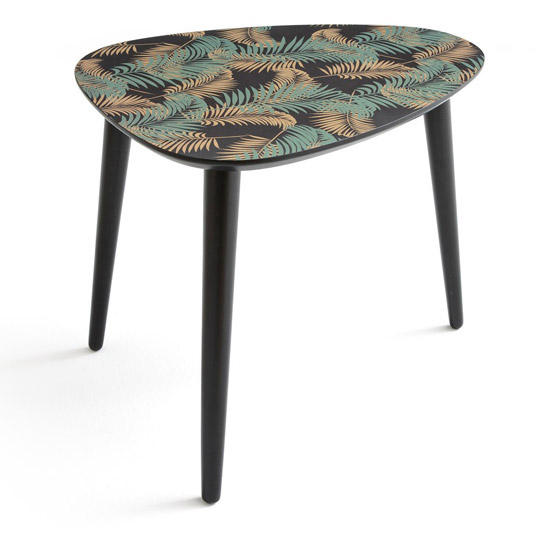 Via Retro To Go