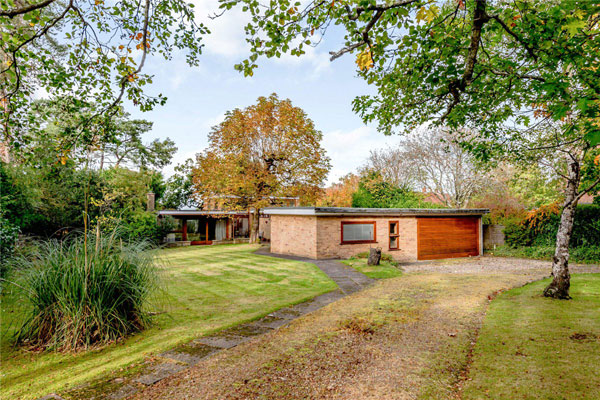 Almost a time capsule, this 1960s midcentury modern house in Newbury, Berkshire is up for sale and likely to be very popular.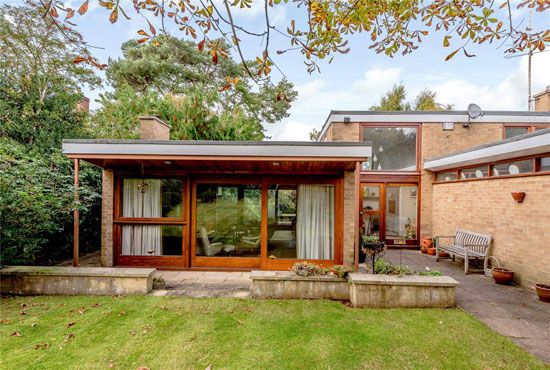 In fact, I've been led to believe that there have already been a number of enquiries about this one. So if you are interested, don't hang about. This one will sell and sell quickly.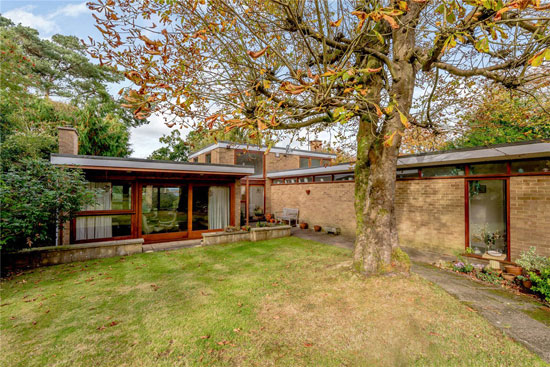 Why? Well, there are two reasons for that. First off, the plot. This one sits on a fairly large plot in a 'most sought after location' within that part of the world. The agent points out that there are options to 'modernise, extend or even replace in order to create a stylish family home', so the plot might well be both an asset for selling and perhaps the death warrant for the architecture.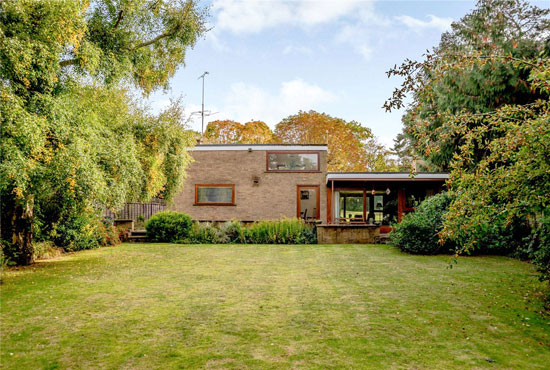 On the flipside, that house design has appeal to many. If you love 1960s architecture, you will almost certainly fall for this house. It is pretty much everything you would want in the kind of condition you would want it in.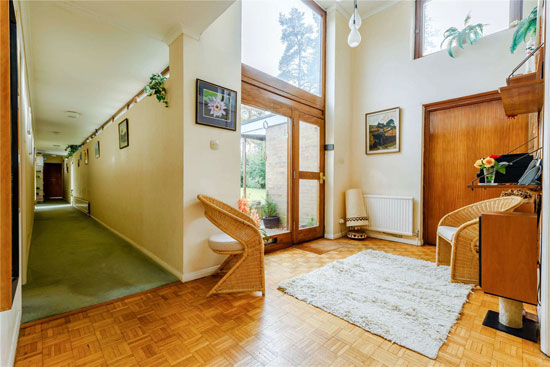 Is it a time capsule? You know what, I think it is. Very little has changed in the recent past with this one. Perhaps a unit here and a fitting there, but pretty much nothing else of note. If this has an old TV and washing machine in place it might well look like something straight out a different era.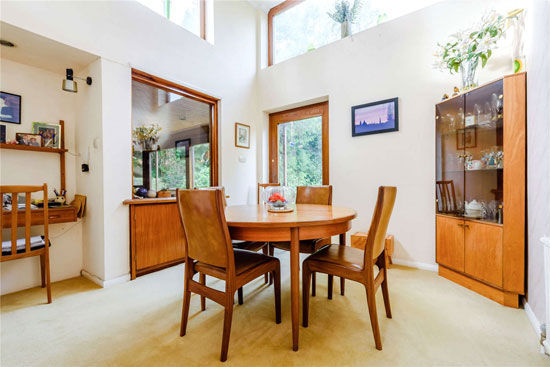 Which is why I am so drawn to this – and I suspect others will be drawn to it too. But as I said, expect stiff competition from others of a similar outlook and those looking enviously at all that land.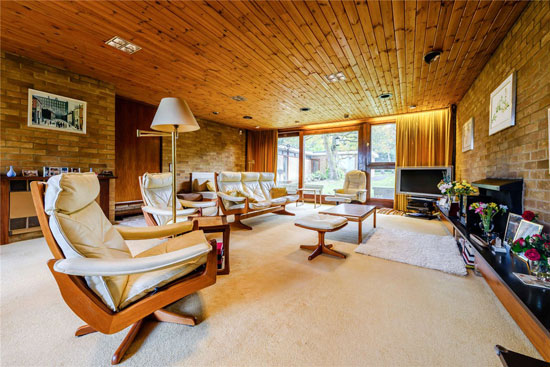 If you are interested in the house (and reading this site, I presume you are) then you will want to know more about it. It is actually known as Hollins and as the title says, dates back to the 1960s, with a look and feel typical of bold and individual designs of that era.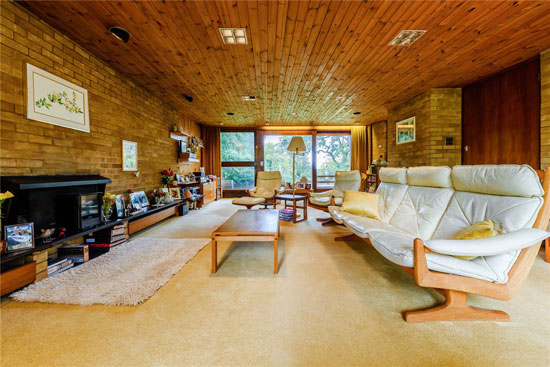 By that, I mean single level, fairly open-plan and with plenty of glazing. Of course, this one also has some parquet flooring, exposed brick and (love them or hate them) wood-clad ceilings. What's not to like?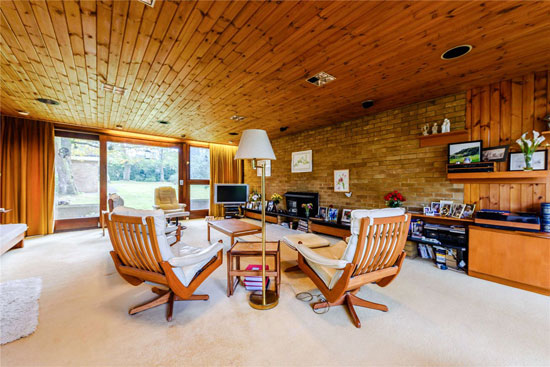 Well, if I'm being critical, a couple of things. Just because it is a time capsule doesn't mean everything is perfect for 21st-century living. I'm talking about the kitchen, perhaps the bathrooms and some of the finishes, especially in terms of the bedrooms. All in the 'love or hate' category. Make up your own mind.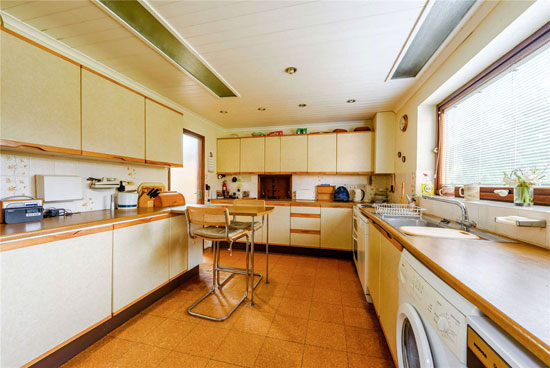 But the bones of this one are impressive and with a fairly modest amount of work, this could be your dream 1960s pad. If you beat off the competition.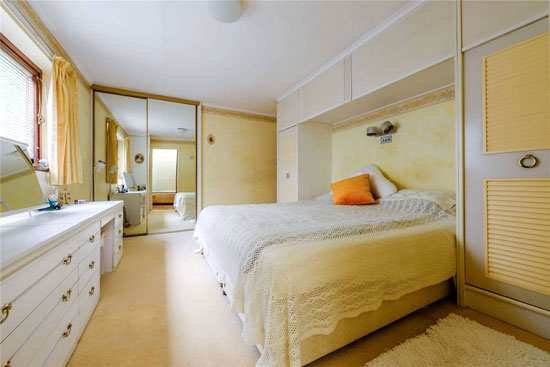 A generous amount of space in Hollins too. That kicks off with the substantial entrance hall, which opens through to the dining room, a kitchen that is likely to need some work to bring it back to its best and a cloakroom.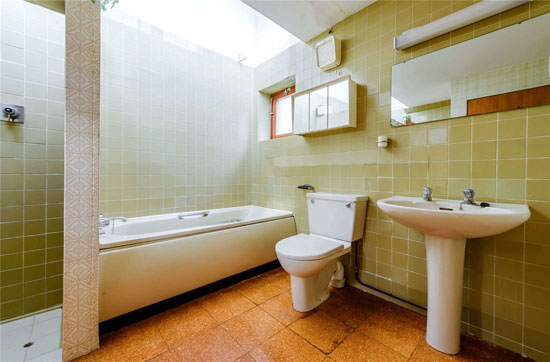 But the star of the show is almost certainly the large and dual-aspect sitting room with open fire and full-height doors out to the garden, as well as the exposed brick and wood-clad ceilings. An incredibly stylish space.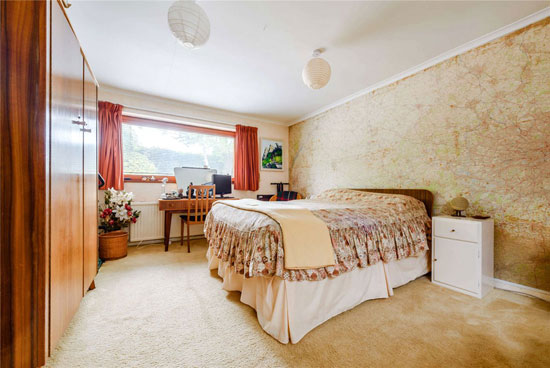 The bedroom accommodation is off to one side of the property, separating it from the main living space. That includes a principal bedroom with en-suite bathroom, three further bedrooms, a fifth bedroom/study and the family bathroom. All of those rooms are likely to need work in differing amounts to bring them back to their best. But nothing substantial to these eyes.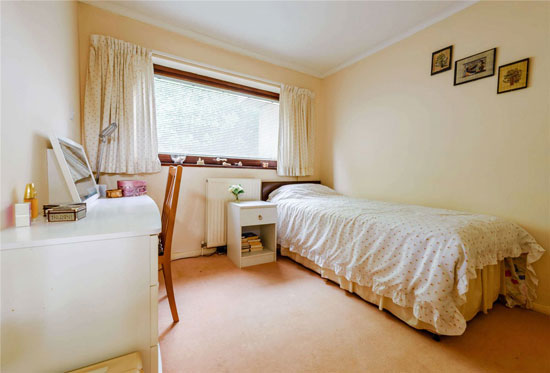 As for the outside, to the front of the property is a driveway leading to an area of parking as well as a single garage with adjoining wood store and an integral double garage with inspection pit. So great for car lovers. And I know a good few follow WowHaus.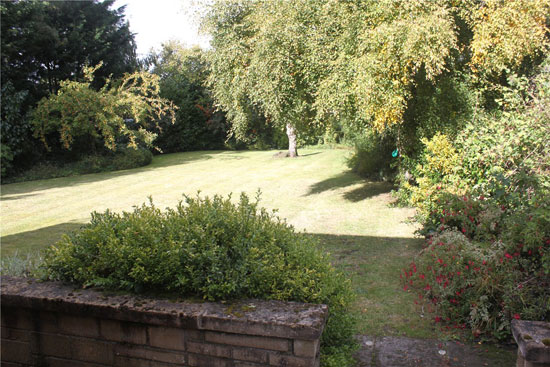 The gardens are 'well-screened' with the house sitting centrally within the plot, which means good-sized front and rear gardens.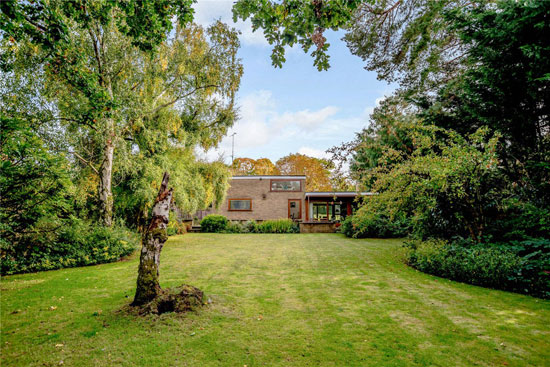 Just up for sale, it has a guide price of £850,000.
Images and details courtesy for Carter Jonas. For more details and to make an enquiry, please visit the website.