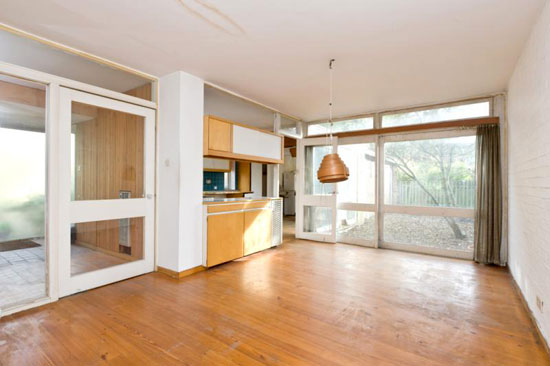 I'll be honest, we don't know much about the heritage of this place and the agent offers few details on that front. But the images are fascinating, showing that this 1960s four bedroom architect-designed property in London SW19 is very much in its original state.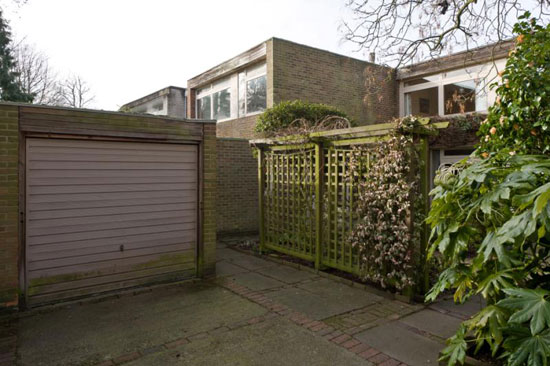 If you can help with the architect's name, do let us know – we would be keen to find out more. What we can tell you is that this 'architect designed' place has plenty of midcentury modern cool and in this untouched state, is great for sympathetic renovation. Plenty of space too.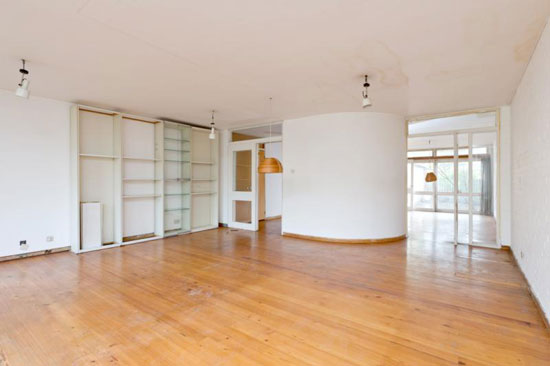 The property offers up four bedrooms, two bathrooms (one en-suite), a reception room, dining room, kitchen and utility room. As you can see from the images, we're talking plenty of period '60s features as well as the open space you expect from modern homes of this period.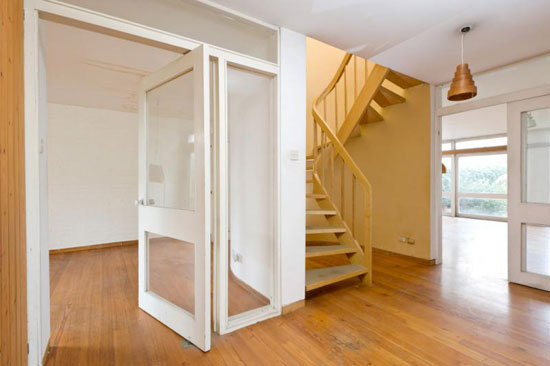 There's also a courtyard garden with mature plants, a communal gated driveway with a paved pathway, some off-street parking and a garage with up and over door, plus additional access to that courtyard garden.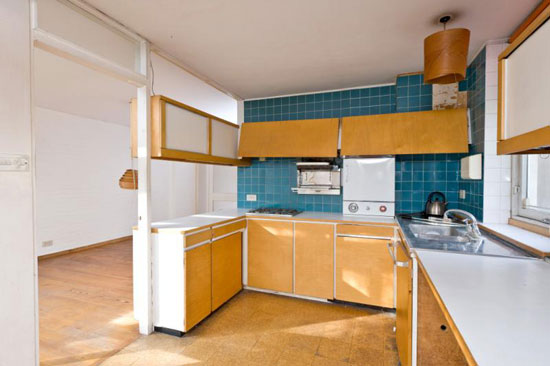 If you fancy it, the price is £500,000. Hopefully the buyer will work around the period features, rather than simply gut them. I think we're saying that more in hope that expectation.