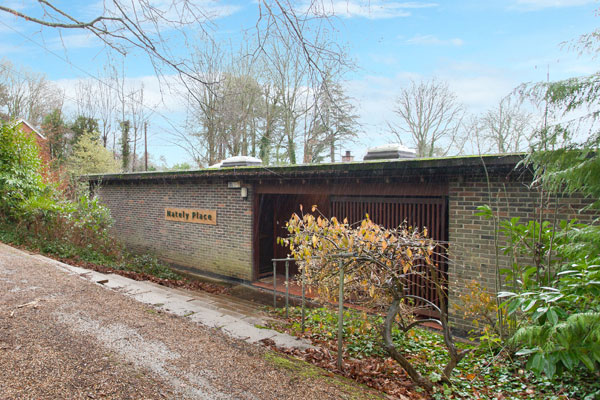 It has been updated here and there, but this 1960s modern house in Hook, Hampshire is still an interesting proposition.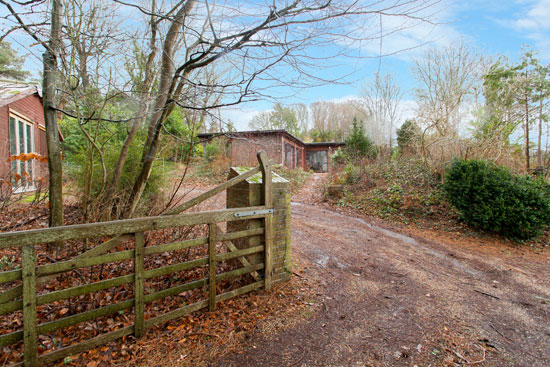 When I say updated I am not talking about anything drastic. This is pretty much the house the architect designed and a number of original details still remain. But upgrades, likely recent ones, are obvious.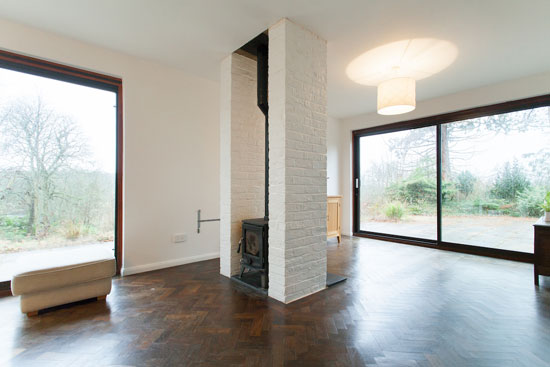 When I first spotted this one a while back it seemed to be listed twice, once to replace the dwelling with something else and secondly, for the house as it stands. Thankfully, that no longer seems to be the case, although I am guessing the option still remains (if you get permission), especially as this one sits on a good-sized plot.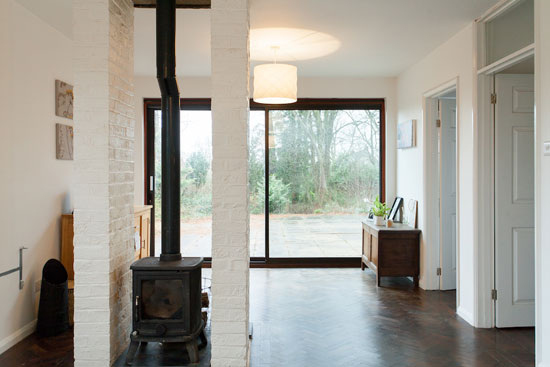 Hopefully, someone will feel more strongly about the merits of just upgrading the house as it is. It isn't perfect, but it is interesting and with enough original detail to turn it into something rather stylish if the right person comes along. Not that it isn't appealing as it stands.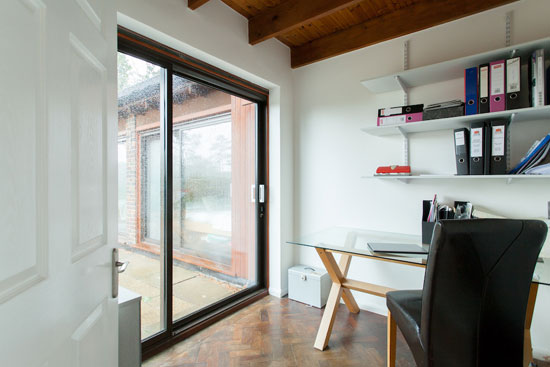 No architect named sadly, but according to the agent, this is a 'largely untouched' 1960s modernist property in Hampshire. I'm not sure I agree with largely untouched, especially with some old listings from some years back (presumably the same house) showing a house that looked to be in far worse condition. Someone has touched it for the better.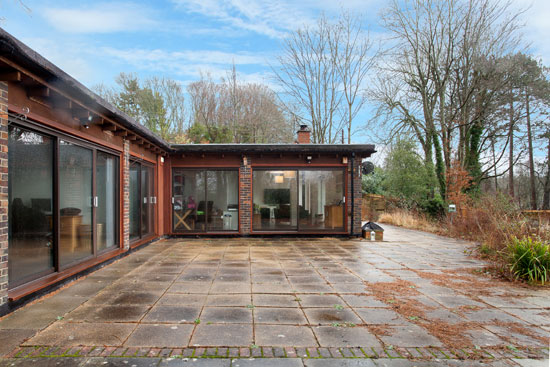 But as I said earlier, the upgrades are positive ones. The originality of the build seems to be intact and key features are still in place. Full height windows, the lovely beams on the ceiling, even parquet flooring and some exposed brick in places. Yes, I'm a huge fan of exposed brick.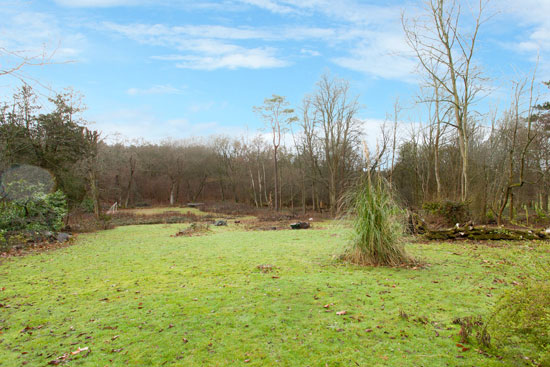 Elsewhere, finishes are clean and modern, but still in keeping with the style of the house. Maybe there has been an extension or annexe along the way, as the kitchen area looks very modern. But it's hard to tell just by the imagery.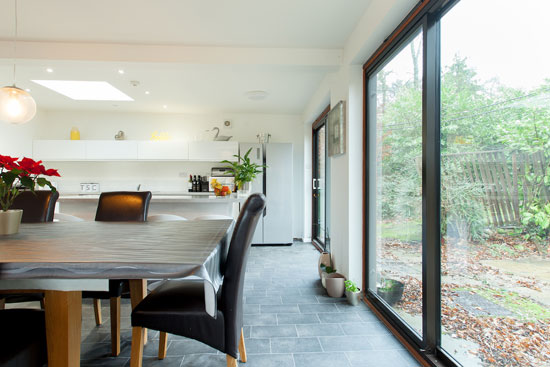 The agent adds that this requires a 'thorough makeover', which I can't see personally. It looks like someone has done much of the work. What is required is perhaps a finishing touch and someone putting their own stamp on this place.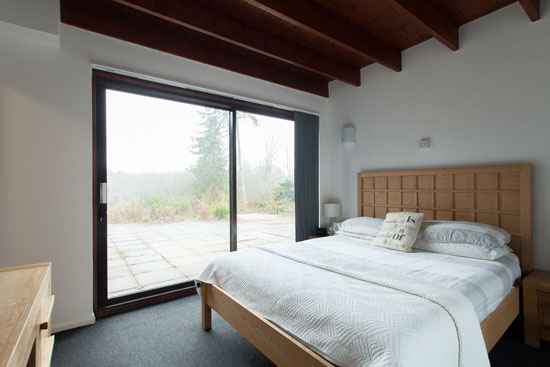 That same agent's idea is to 'stuff it full of mid-century furniture'. Not sure I would pack in quite that much, but going down that road would definitely benefit this house. It's a house of that era and as such, it would benefit from some interior design that at least gives a nod back to the mid-20th century. You don't have to go full-on retro, but a design in keeping with the era always works best with houses of this age.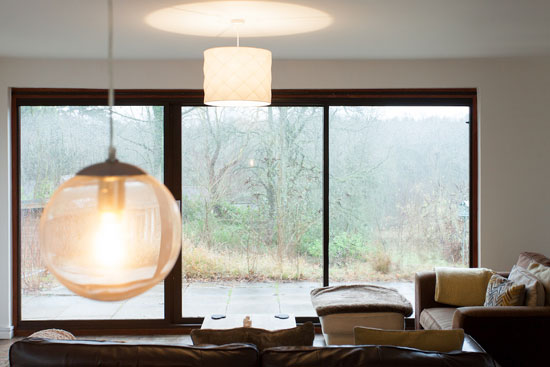 As it stands right now, the interior is typically open plan affair with much of the wall space taken up with large sliding glass doors which step out on to approx three-quarters of an acre of private grounds.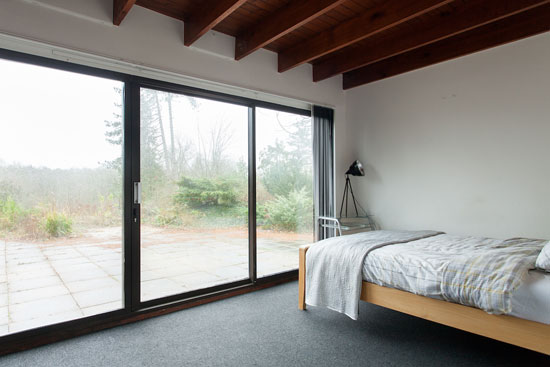 There is something like 1,500 sq. ft. of living space, most of it taken up by the substantial reception area. The rest of the space is the three or four bedrooms (depending on how you configure/use your space), a family bathroom, an en-suite for the master bedroom and a small garage/utility room.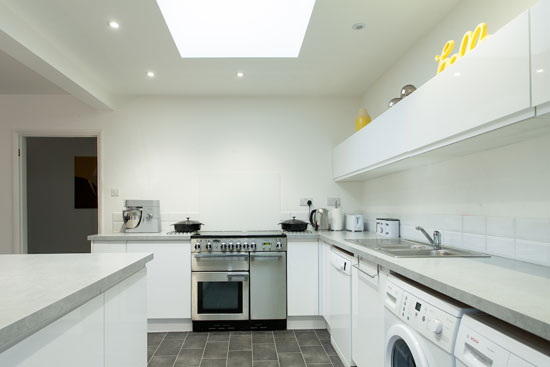 That's not the only garage. You will also find a double garage in the grounds, just a few yards from the main house. There's also room for a further seven or eight cars outside too, should you have visitors or a party.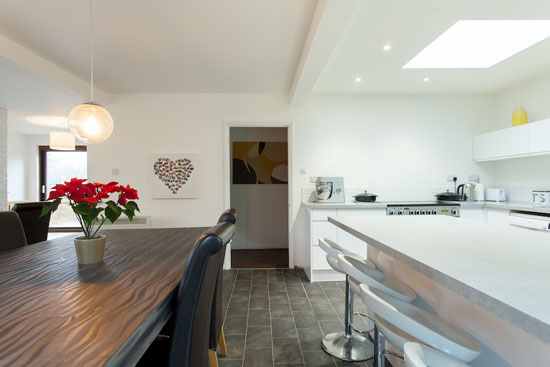 Of course, if none of that layout works for you, there is the option of replacing the house with something else, subject to planning permissions. Although that will come at an extra cost once you factor in all the building costs and you would be taking away something with bags of potential.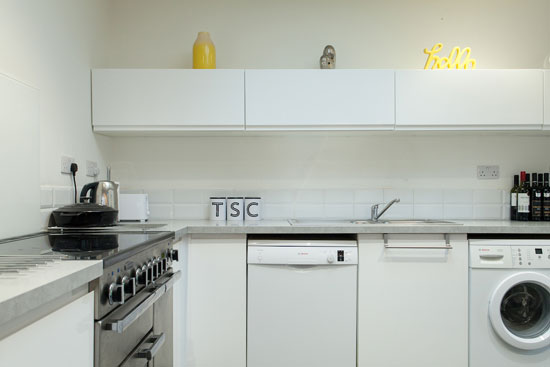 As it stands, this place is available to buy for £749,950.
Images and details courtesy of Unique Property Company. For more details and to make an enquiry, please visit the website.