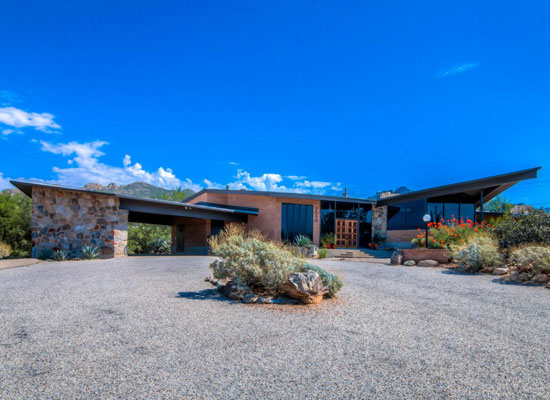 A wonderful 'desert' setting and some equally cool architecture to match. That's what yo get with the 1960s Lester Pritchett-designed midcentury modern property in Tucson, Arizona, USA.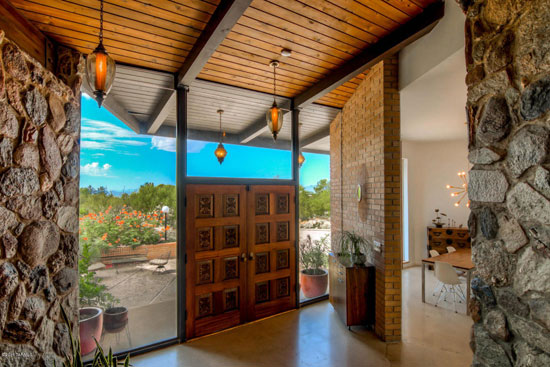 This place dates back to 1967 (perhaps a little later than you might think) and built by the architect for his own use. Obviously a lover of geometry, the house, also known as the 'House of Angles', is constructed with 120-degree angles throughout. Have a look through the imagery to see how that works in practice. If I'm honest, I rather like the effect.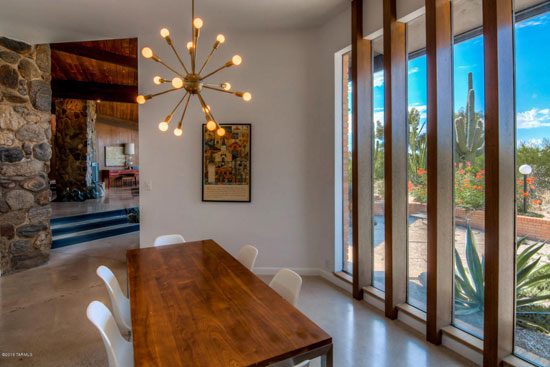 It sits on a large 1.12 acre lot, with what are described as 'pristine desert views' from every window of the house. It really is quite a setting, although perhaps not the location for everyone, especially if you are a city dweller at heart.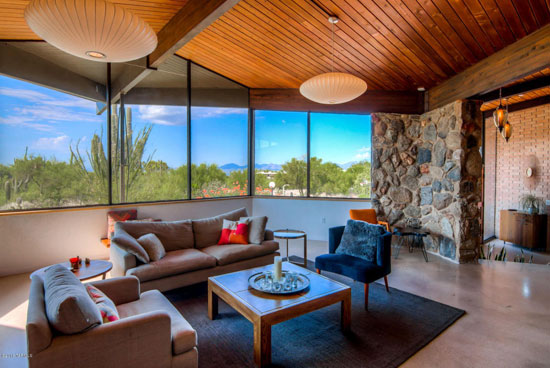 If the desert location  is for you, check out thew wonderful architecture here. It has been 'tasteful restored', but so much survives. of course the angles are still here, but check out the doorway, all of that lovely interior stonework, the windows that frame those views, the wood beamed ceilings and best of all, a 10 foot indoor rock waterfall. All of which have been enhanced by some lovely period detailing and lighting.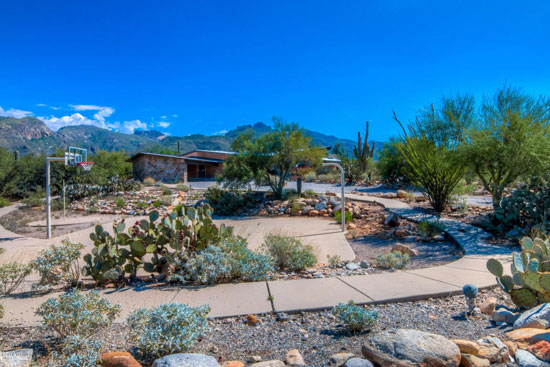 Elsewhere, there are some more contemporary finishes and perhaps there is a need to update the kitchen and bathroom areas if they don't fit your taste. But overall, this is quite an impressive build, with a good amount of living space too.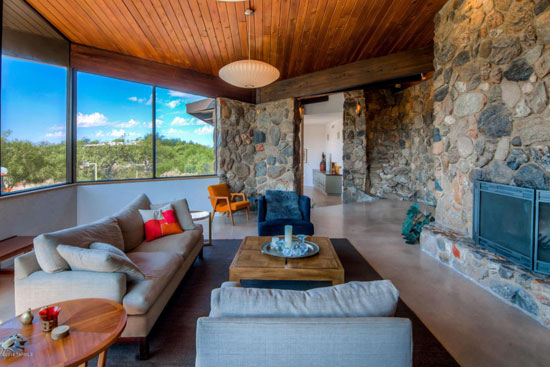 That covers 3,064 sq. ft and includes four bedrooms and three full bathrooms as well as that dramatic living room and other reception space.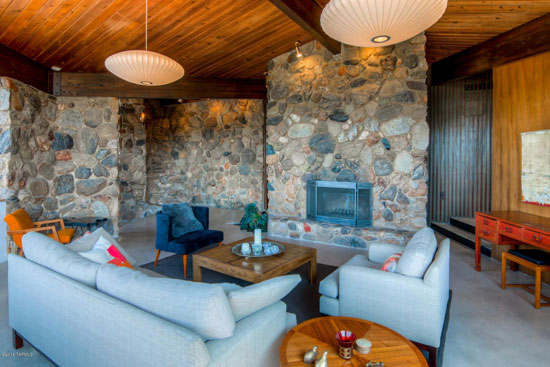 If the move to Arizona is for you, the asking price is $595,000.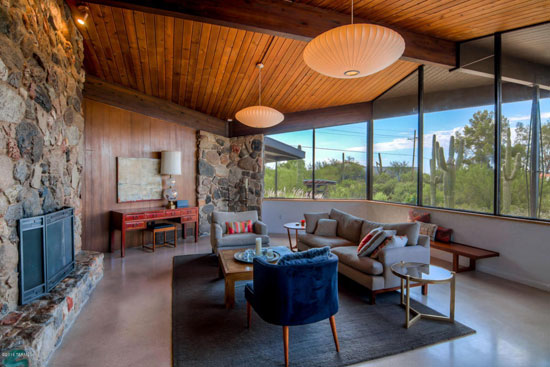 Images and details courtesy of Estately. For more details and to make an enquiry, please visit the website http://www.estately.com/listings/info/7050-n-stardust-circle–1.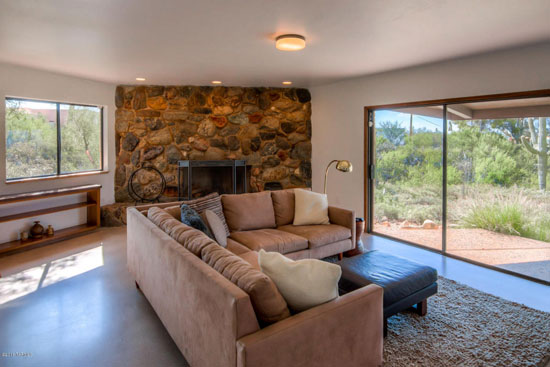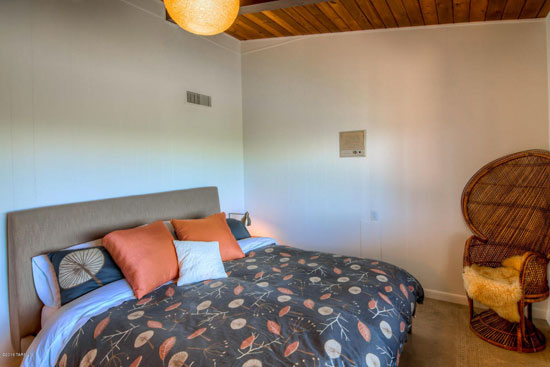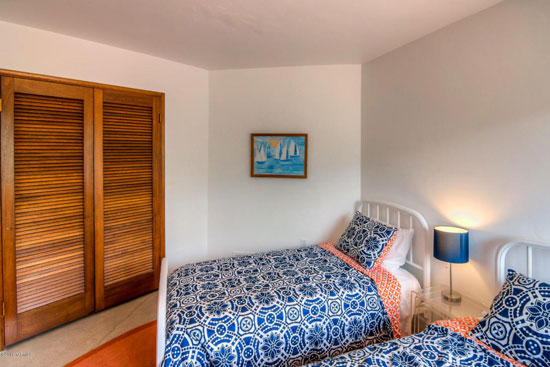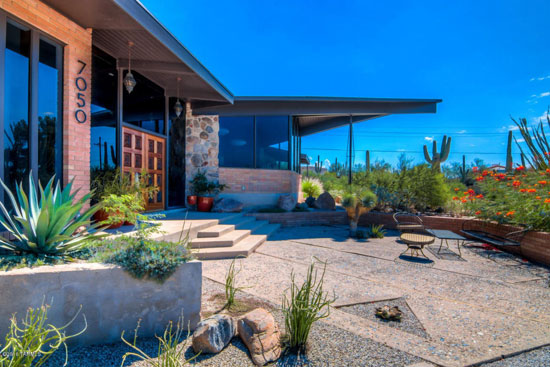 Property Location