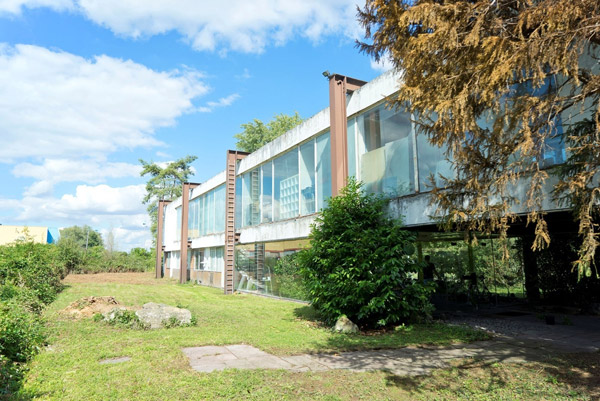 A modernist statement and even better, this 1960s Carl Andre modernist property in Nogent-sur-Oise, northern France is up for sale.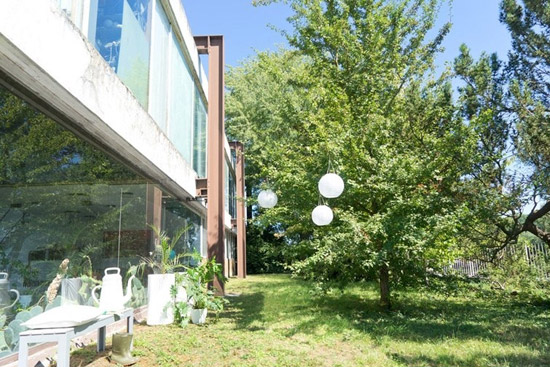 In fact, even better, it has just had a price cut. Which obviously means more affordable, but might also mean the sellers could be prepared to do a deal on this one. But before you look into that, you probably want to know more about the house.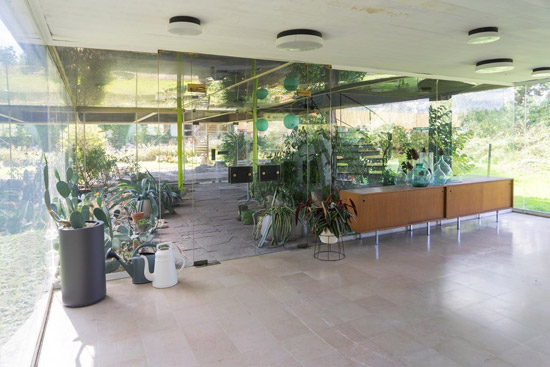 It's a substantial house, one that dates back to 1965, the work of French architect Carl Andre and taking inspiration from Le Corbusier.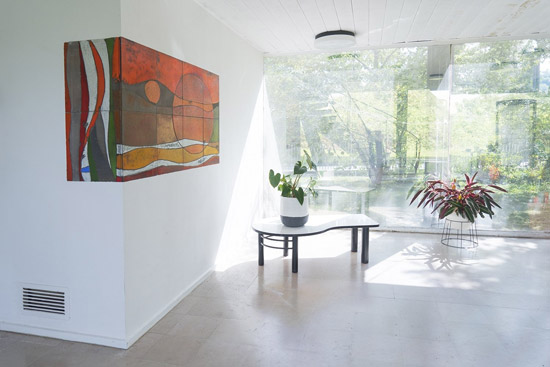 It's a take on the 'glass box', but with a difference. The house is built around five steel supports, with huge walls of glass bringing in the sunshine to the spacious rooms within.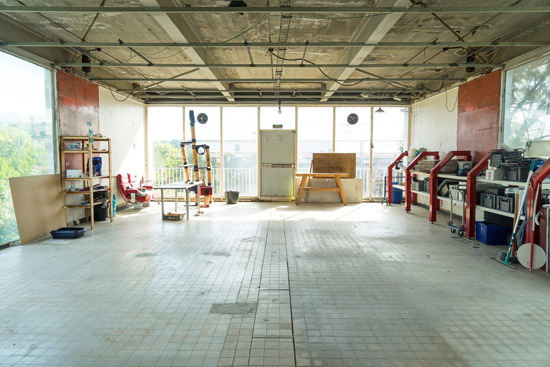 Is it original? Well, overall I think it is. There is no doubt that this one has been updated. A look at the kitchen, some of the light fittings and the clean finishes of the walls and ceilings suggest that.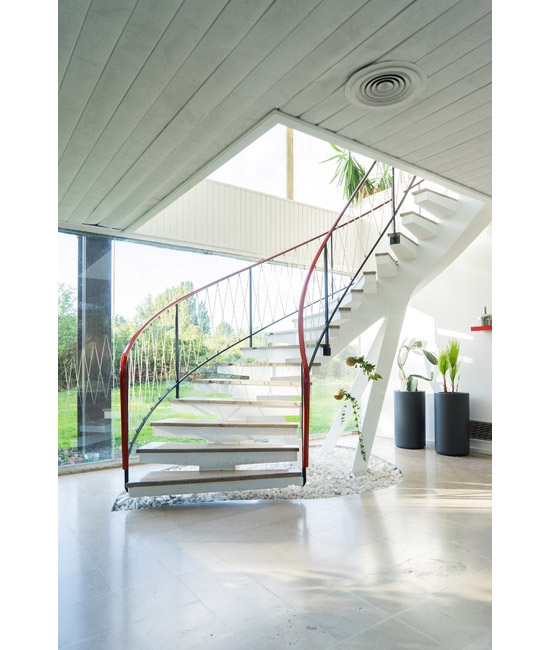 But beyond that, the architecture is original and there are details like the flooring, that amazing curved staircase and the remainder of the light fittings are all very much of the mid-1960s.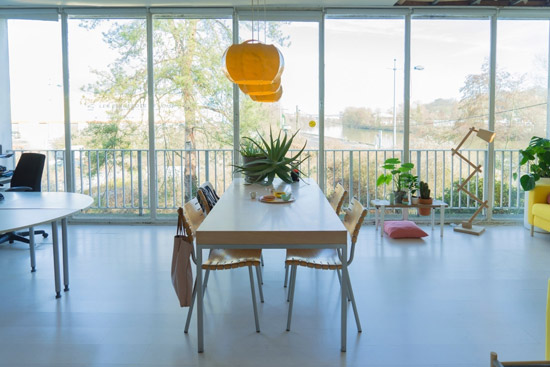 Despite the upgrades, the house is still very much a blank canvas. It's a place where you could make your mark, either to create something retro or ultra-modern. The architecture works for both.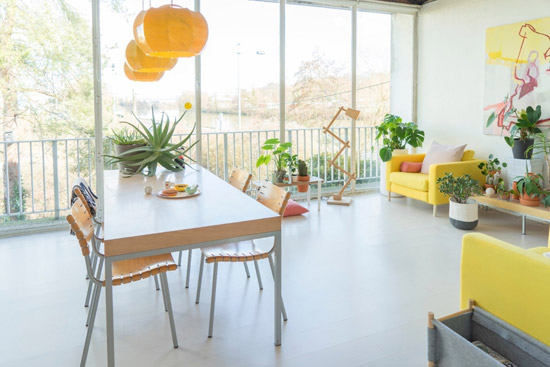 There's around 504 sq. metres of living space inside this place. On the ground floor, the entrance is through an 'interior garden' that opens onto a large hall, which is dominated by what's described as a 'monumental' staircase, perfectly preserved.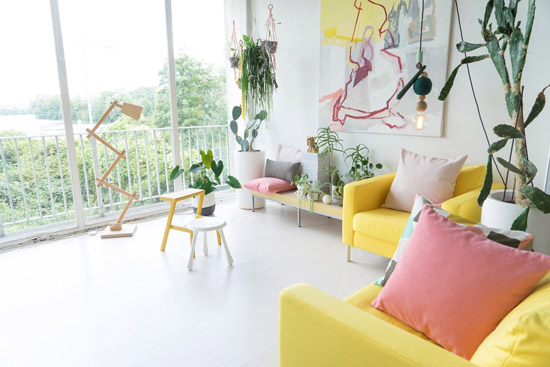 It looks like this one has been used as a life/work space, as there are six offices, a toilet, technical rooms and a storage room on the ground floor. I presume all could be converted into something more domestic if you wanted to.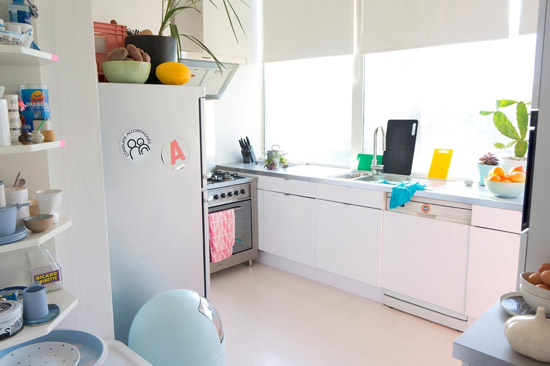 Upstairs, there are five workshops and a 'spectacular' room of 85 sq. metres, all facing south. On the north side, there is an apartment with double living room, dining room, kitchen, three bedrooms and a bathroom with double walk-in shower and a separate toilet. Yes, that is a lot of space.
A lot outside too.1,848 sq. metres of garden plus room for parking up to five cars.
As I said, this huge build has just had a price drop. You can pick it up for €499,000, which works out at around £444,000.
Images and details courtesy of Le Figaro. For more details and to make an enquiry, please visit the website.
Property Location