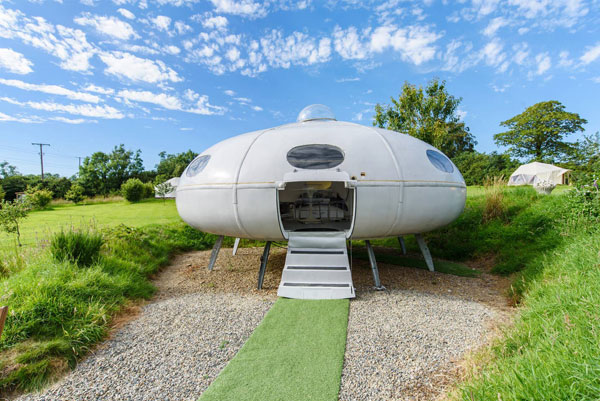 I don't think it's the real deal, but this Futuro-style UFO holiday let in Redberth, Pembrokeshire on Airbnb is pretty amazing.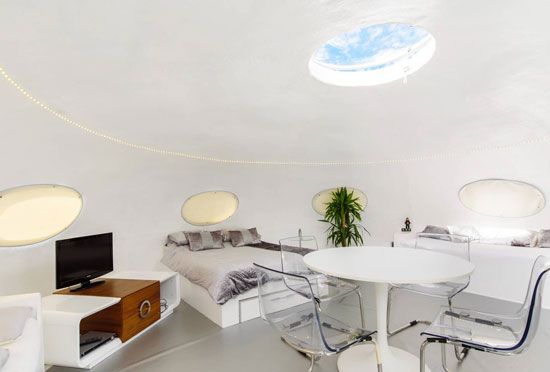 There are a few reasons why I don't think this is a genuine Futuro, with the main one being that the owners of this Airbnb let don't for a minute claim it is one. That's the most important thing to note.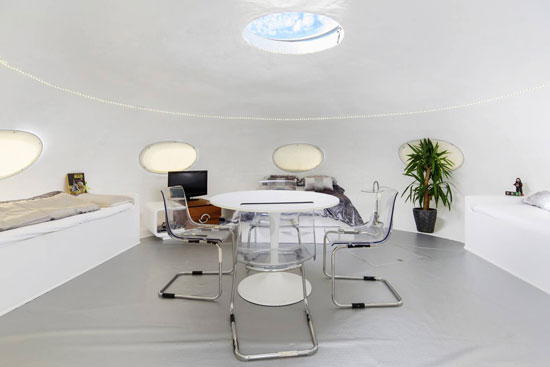 But in terms of the detail, the legs aren't quite right and the windows are of a different size to most of the surviving Futuro houses I have seen.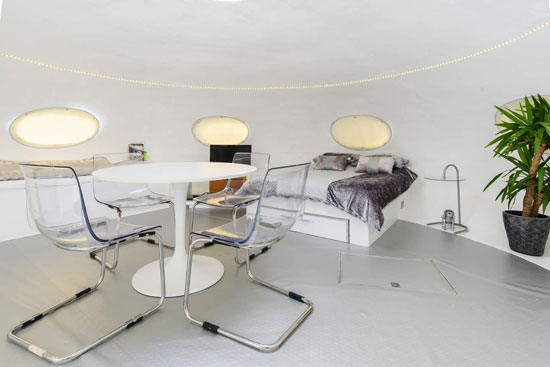 If you want to do a compare and contrast, I did a feature on a surviving 1960s Matti Suurinen-designed Futuro House for sale in France some time back, which was pretty much in original condition. Prior to that, I spotted one for sale in New Zealand, which was actually constructed for the 1974 Commonwealth Games and never left. See either of those features, particularly the first one, if you want some background into these short-lived futuristic houses of the 1960s.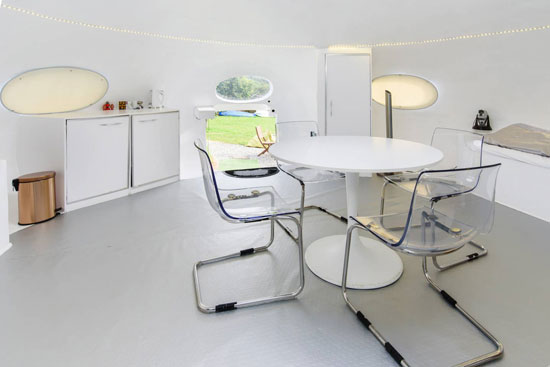 While its lack of originality might not appeal to the purists and obsessives, the rest of us might well fancy a night or two in a something as close to the original as you are going to get.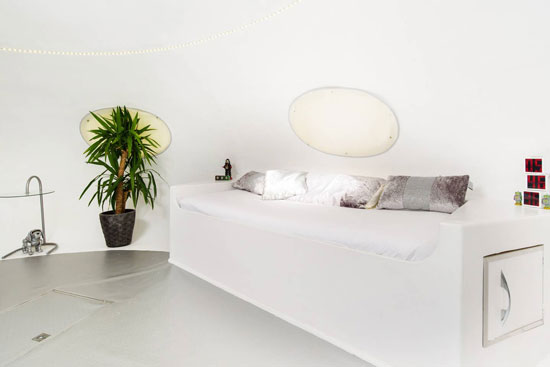 Described as a 'one-of-a-kind', you will find this UFO-style house in the heart of South Pembrokeshire, not too far from the popular seaside resorts of Tenby and Saundersfoot. So potential as a good 'base' for a short break in that part of the country.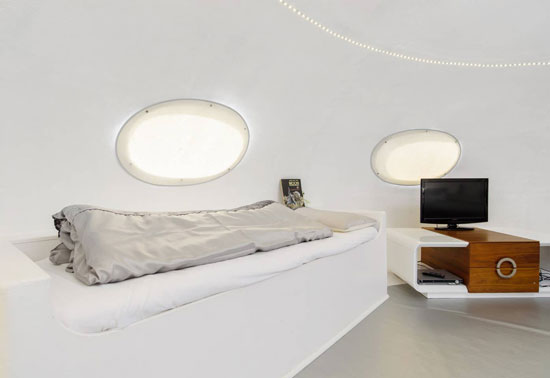 It's also part of a larger letting space, which includes a farmhouse, three yurts, a 'funky dome' and two bell tents, so you shouldn't be short of company during your stay.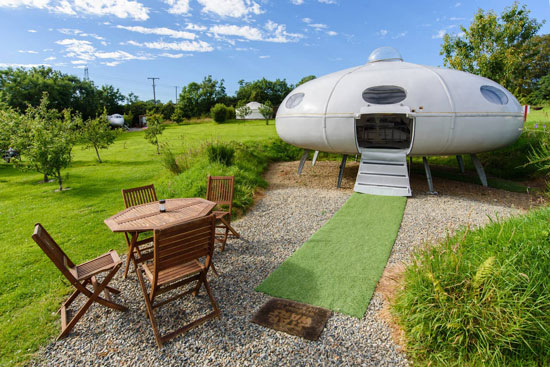 Not that they will be in the UFO – you get that all to yourself. The selling point is the design and the novelty of staying in something that looks like a futuristic alien spacecraft. Although space within is actually a little more conventional than you may think from the outside.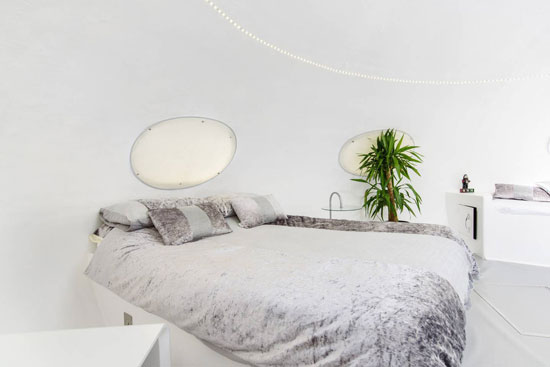 Yes, it does have something of a retro, space-age vibe inside, but just not quite as much as you would imagine. Saying that it's probably for the best. At the end of the day, this is a holiday let and one aimed at families. So a degree of practicality is likely to be required.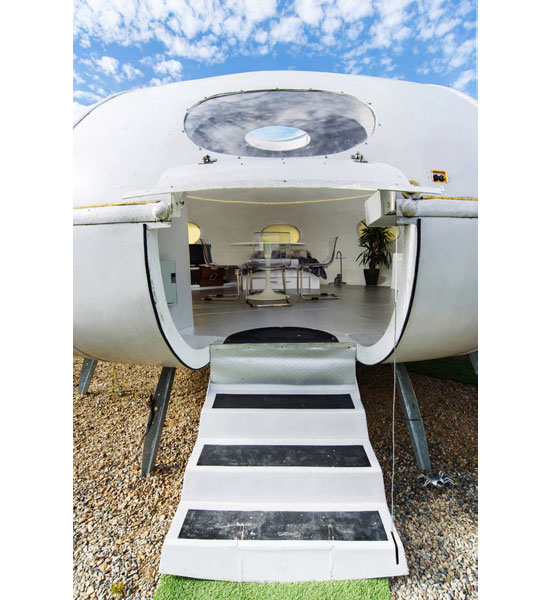 That result is in a space with a double bed and two single beds, which can also be used as sofas. There is also a dining area, wardrobe and some basic cooking facilities, including that British essential of a kettle, along with a microwave and a small fridge area.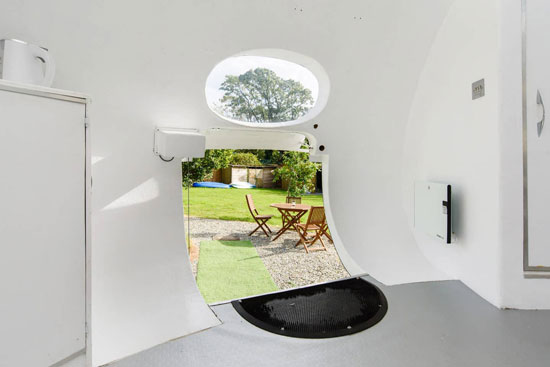 Note that there are gas hobs and other cooking facilities on the site but not in the UFO. Presumably, because a cooker really wouldn't work in terms of space and perhaps safety too. There are images off communal showering areas too, but you might want to check about that if it's a concern. There's certainly nothing within the UFO on that front.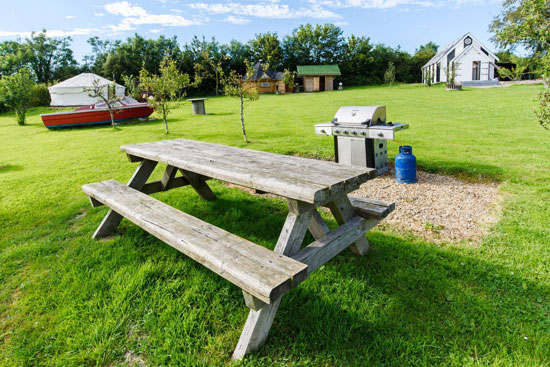 Other things of note include a monitor for playing classic 80s games like Space Invaders and Defender, lots of retro space bits and pieces for both fun and ornament and that all-important Wi-Fi.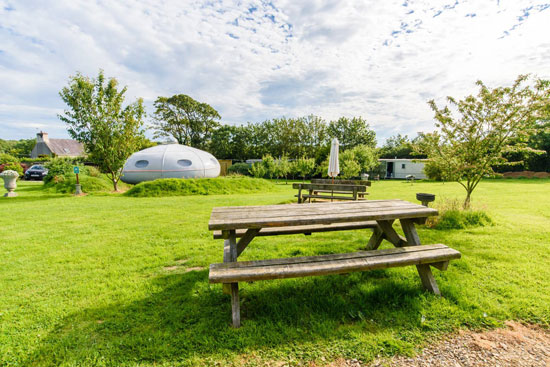 Oh yes, the hatch is remote controlled, which is perfect if you want to live out some kind of old school sci-fi fantasy.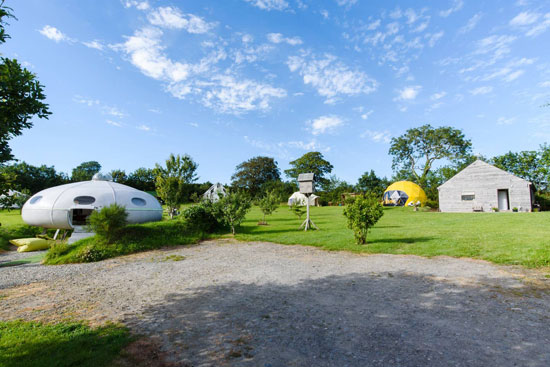 In terms of the price, a night varies depending on the time of year but drops as low as £99 over the coming months. For peak season, you can add a bit more to the price.
Find out more at the Airbnb website