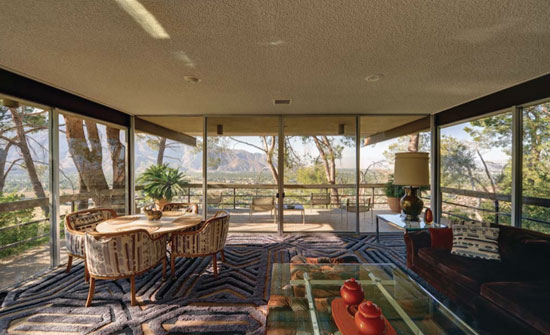 Sorry about the long title, but it gets the point across. This is the Hugh M. Kaptur-designed The McQueen House in Palm Springs, California, USA and it is indeed the former home of Steve McQueen.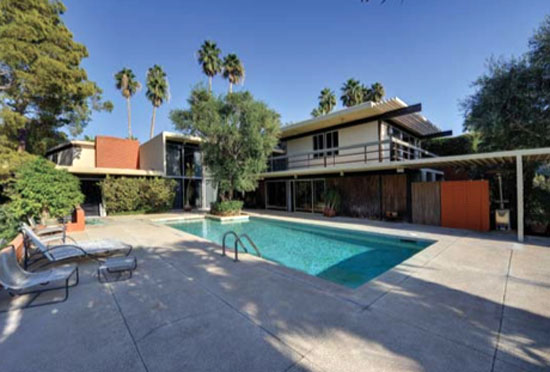 It wasn't designed for McQueen though. It was designed back in 1964 for Thomas Griffing, with McQueen picking it up as his 'out of town' hangout a few years later. Obviously like the idea of some midcentury modern architecture and the great views from this hillside house.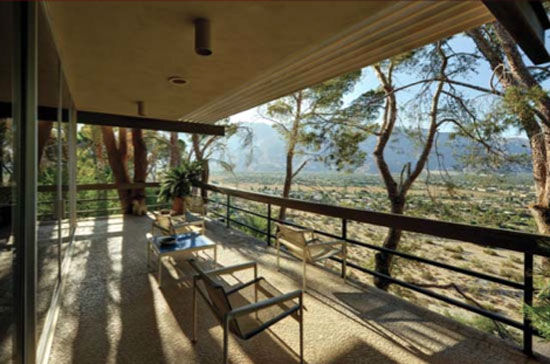 The agent describes this place as a 'mid-century time-capsule' and when you look at the photos on offer, you can see why. It still looks the way it did when the Hollywood elite hung out here in the '60s and '70s.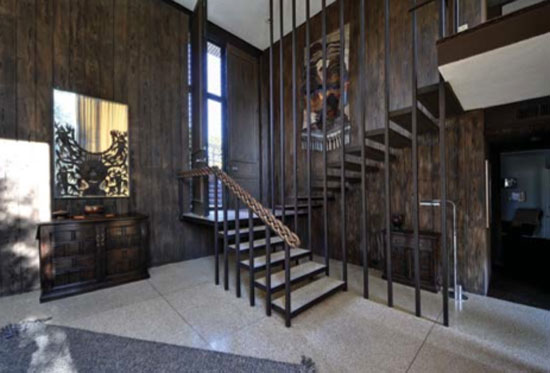 A double door front entrance with brass lion head doorknobs greets you and takes you into a 'split-level terrazzo foyer', which is 'adorned with hand carved, braided wooden and metal railings'. Yes, we're talking luxury here.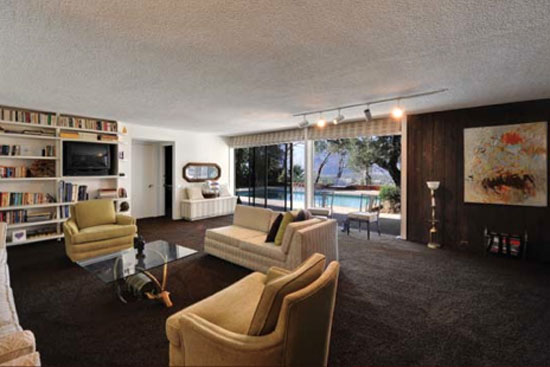 The living room is described as a steel and glass modernist box, one that takes advantage of those great views. It's also surrounded by a cantilevered wrap-around balcony with sliding glass door entries to the pool and private yard.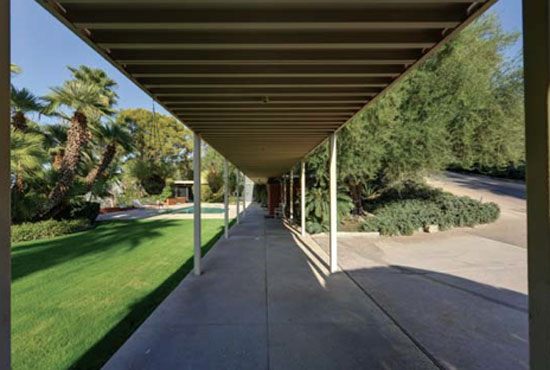 The master suite sprawls along the second level, open entirely to the view by floor to ceiling glass. Each bedroom (four in total) has a private bath and is furnished with original pieces of the period. Just in case you have guests (or staff for that matter), the house also has an attached guest apartment with bathroom.
The living space is around 4,493 sq.ft and the price is – wait for it – $3,470,000. If you want it, you might want to stop off for a Lotto ticket on your way home tomorrow.