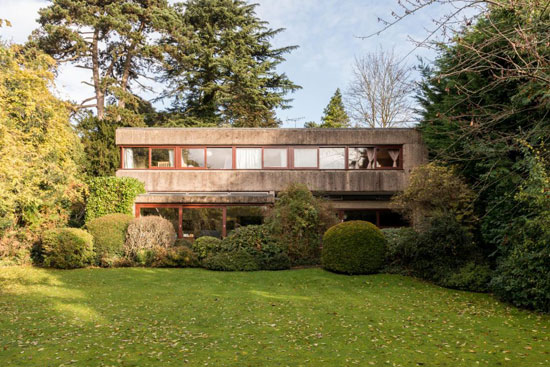 I wasn't sure whether to go for modernist or brutalist. In the end we have sided with the agent and gone for the 1960s Gerd Kaufmann-designed brutalist property in Stanmore, Middlesex.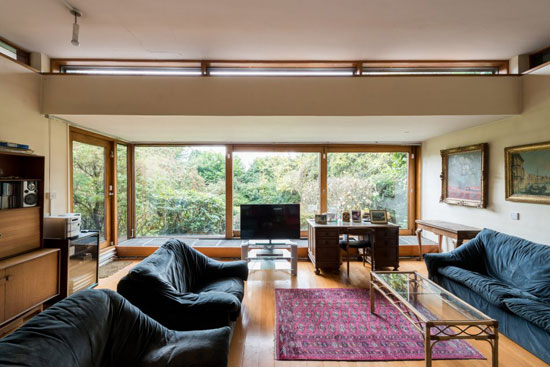 It's a fascinating place too, with the added bonus of a lovely setting and so much originality. Yes, all the boxes being ticked here.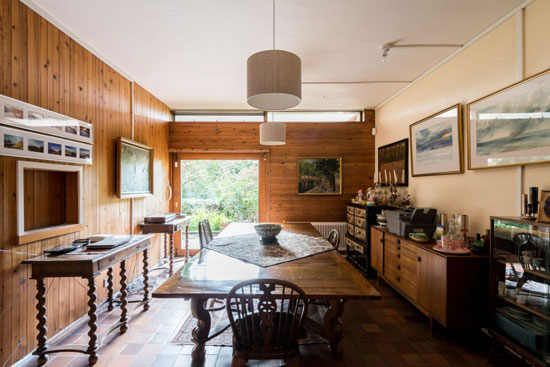 That location is a 'beautifully peaceful private close' and a 'secluded spot', with the house and grounds part of the Aylmer Drive Estate, which is located in the Stanmore Hill Conservation Area.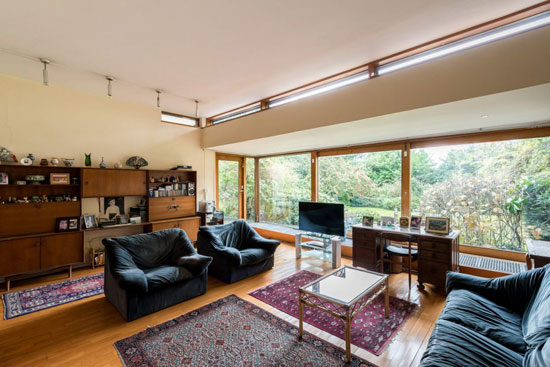 The house was built here back in 1967 and described as a 'remarkable example of brutalist architecture'. A concrete construction with an softer, more midcentury interior, it is pretty much untouched from the day the first owners moved in. Yes, that level of originality.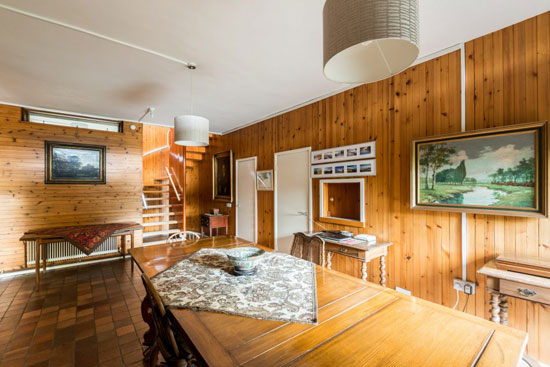 Of course, the structure of the place is likely to be unchanged. It isn't easy turning a concrete building into anything else really. So enjoy the external cylindrical tower (which contains the wonderful period staircase) and the rather austere exterior. These places are becoming much tougher to find.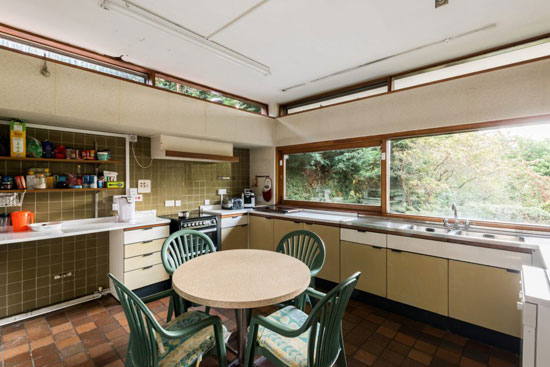 Inside, as we said, is a rather different story. Little has changed, which does mean 'significant material renovation' might well be required. But this is a great 'canvas' to work with. You will have to look hard and long to find this kind of period interior in this condition.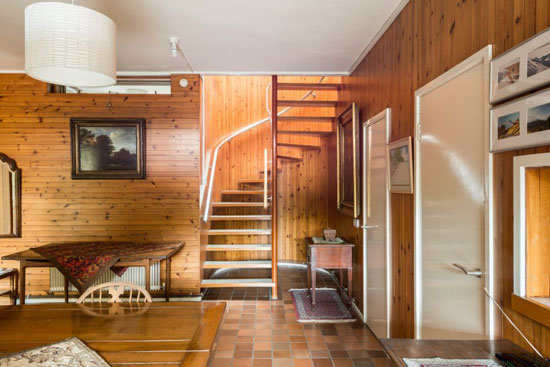 We love the wood-framed windows, the built-in storage, a complete period kitchen, that amazing staircase (please don't ever change that) and the bathroom, which might not be for everyone, but certainly screams the 1960s.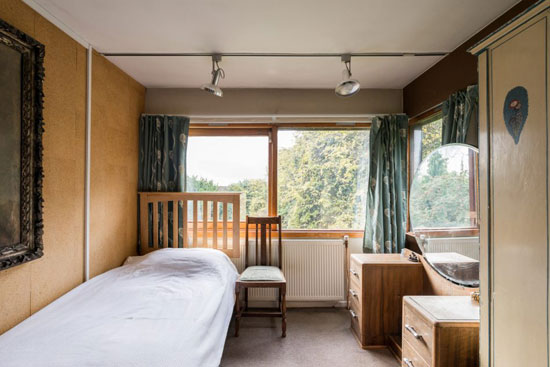 Space is quite substantial too. That is around 3,000 sq. ft. in total and includes two large reception rooms, a study, separate dining room, kitchen and utility room. on the ground floor.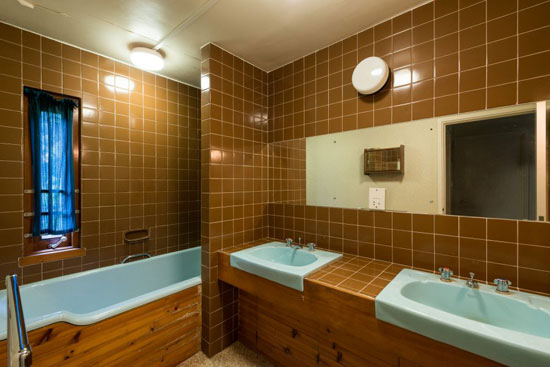 Upstairs there are six bedrooms, five of which face the rear garden, and a large landing space. The master bedroom also has a dressing area and en-suite bathroom.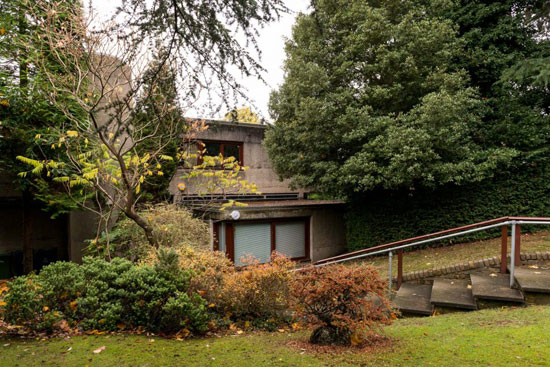 The setting outside is a selling point of course, but also out there is a double garage and a 'hard-standing' with space for a number of cars, which adds in some practicality too.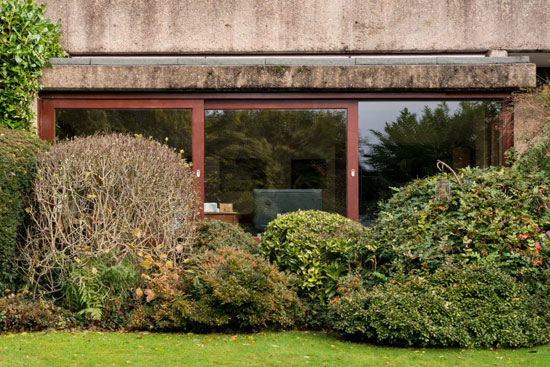 Note that there is a service charge for all houses on Aylmer Close for maintaining the area and for security. So factor that in as well as the asking price of £1,500,000.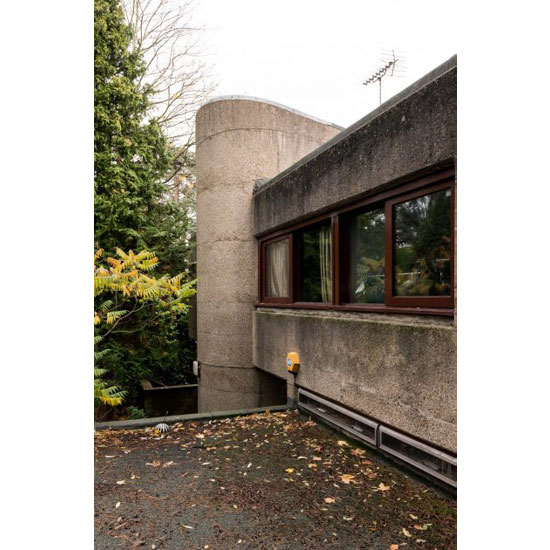 Images and details courtesy of The Modern House. For more details and to make an enquiry, please visit the website.
Property Location