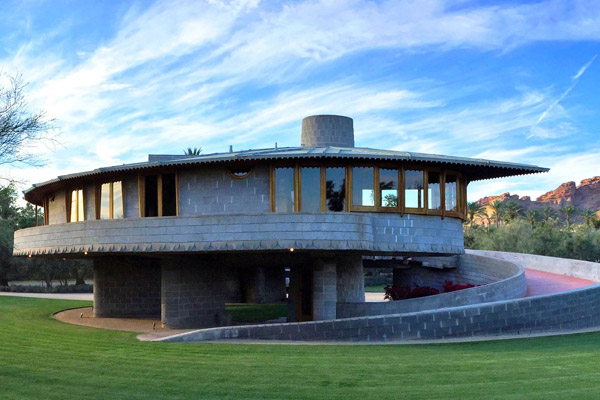 It looks magnificent and the David and Gladys Wright House by Frank Lloyd Wright in Phoenix, Arizona, USA is now up for sale.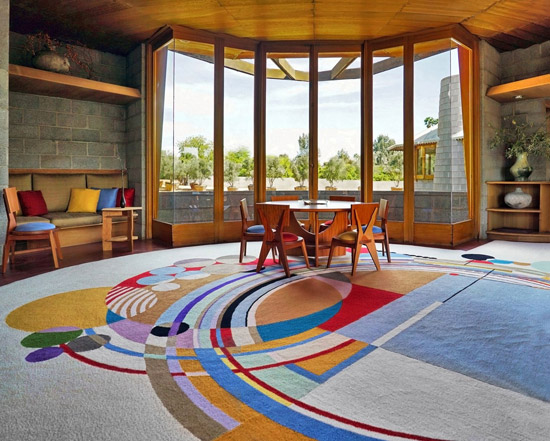 Yes, some circular modernism courtesy of Frank Lloyd Wright, a style he worked with in his later years, with this being an early example. Of course, the most famous building of this period is the Guggenheim Museum in New York City.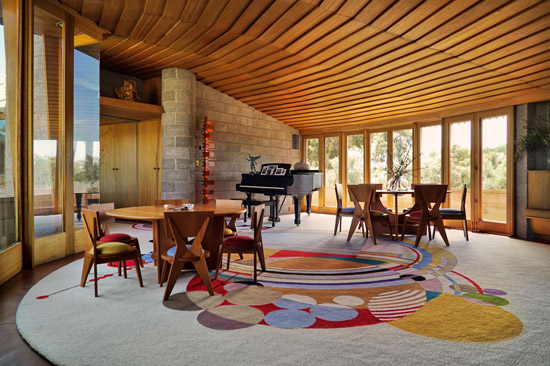 This isn't quite the Guggenheim, but it is a house that immediately catches the eye both inside and out. Personally I love a circular build and I know you all love them too. Indeed, some of the most popular finds on the site have been in the round, like the Dan Duckham house in Florida and the Jackie Cuylen-designed property in Antwerp, Belgium for example.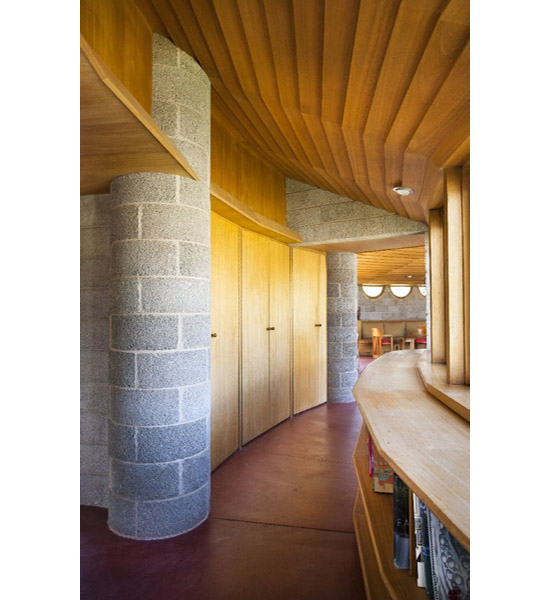 This one ticks the circular box and the FLW box for added appeal, throwing in some period detail to seal the deal.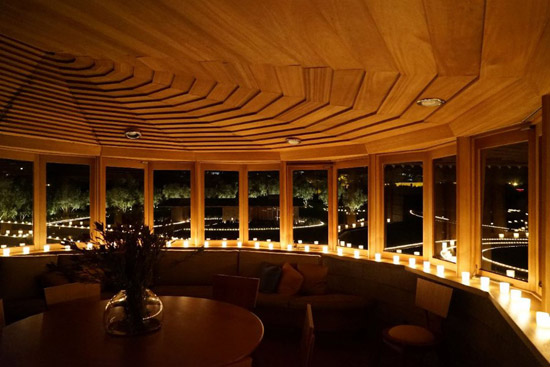 This house was built back in 1952 for Frank Lloyd Wright's son David and his wife Gladys (hence the name), complete with a cantilevered, spiral approach, and kitchen tower. It was intended as a statement house and on that front, the master architect definitely delivered.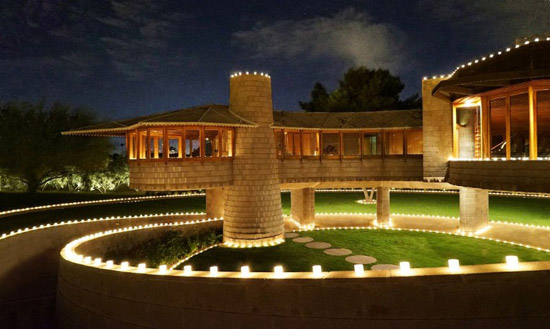 Interestingly, the house was almost demolished just a few years back. But it was saved by owner Zach Rawling, who bought it for $2.4M. He then set up the nonprofit David & Gladys Wright Home Foundation and worked on preserving the house as a museum.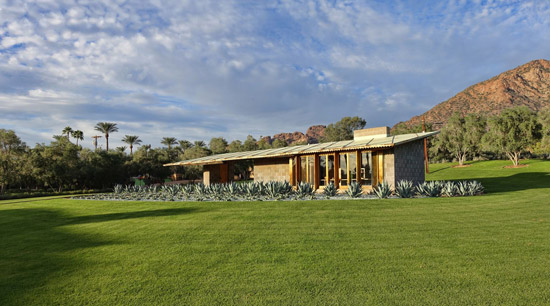 However, locals opposed the idea of it being turned into a tourist attraction and six years on, Rawling has decided to move on after a partial update. If you decide to take it on, you need to note that the house needs some structural work and electrical repairs to complete the job.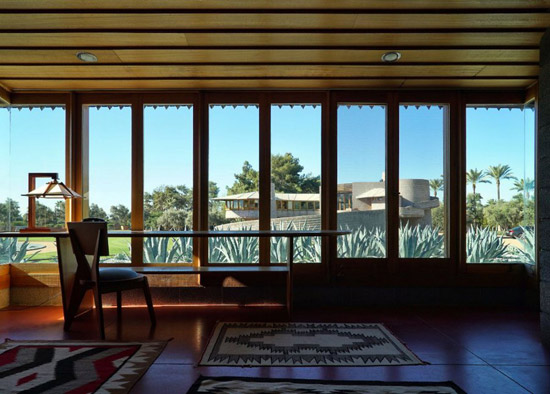 Indeed, that is the hope, that someone will come along and buy the home with an idea of preserving it for future generations. But that is a big ask considering the price. More on that in a moment.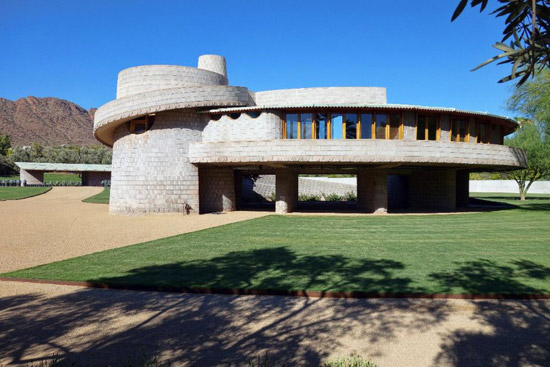 For now, let's focus on the house, which features hand-cut Philippine mahogany, custom-designed furnishings, full height windows, dramatic ceilings, exposed stonework, a wonderful fireplace, Wright's signature 'March Balloons' carpet in the living room and a shaded central courtyard.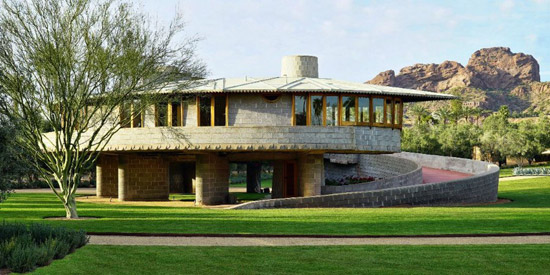 A stunning setting too and within those grounds is a a 360 sq.ft. guest house that has also been recently restored.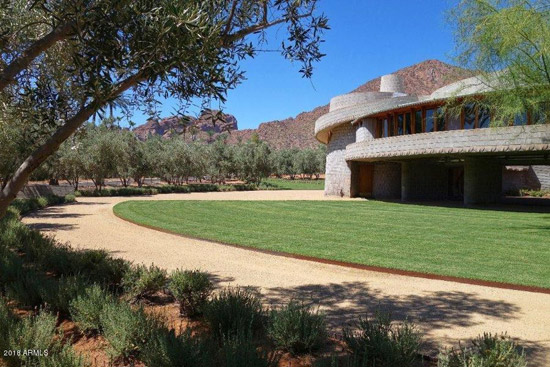 The main house has around 2,553 sq. ft. of living space, which includes three bedrooms, four bathrooms and that lovely curved reception area, also known as the great room. Also present here is that kitchen I mentioned earlier, a separate den / office and laundry.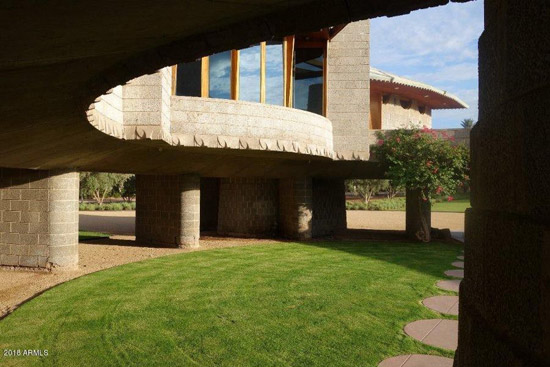 A considerable plot too and along with that guest house there's also a car port for two cars and a pool area.
As I said, it is hoped that an enthusiast will fall in love with this one, but it will need someone with $12,950,000 to spare for that to become a reality.
Images and details courtesy of Russ Lyon Sotheby's International Realty. For more details and to make an enquiry, please visit the website.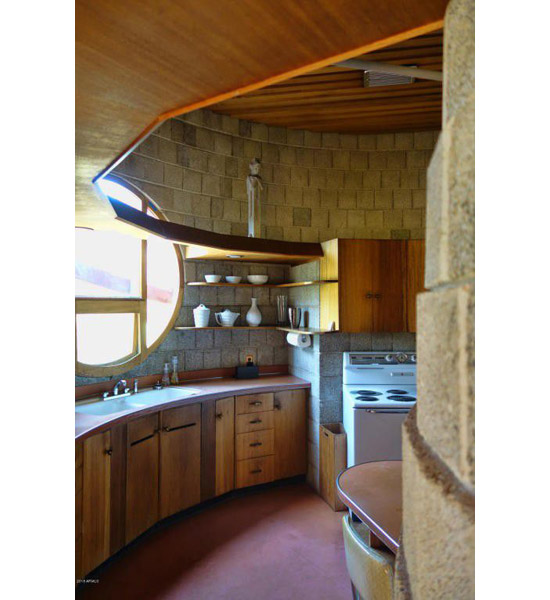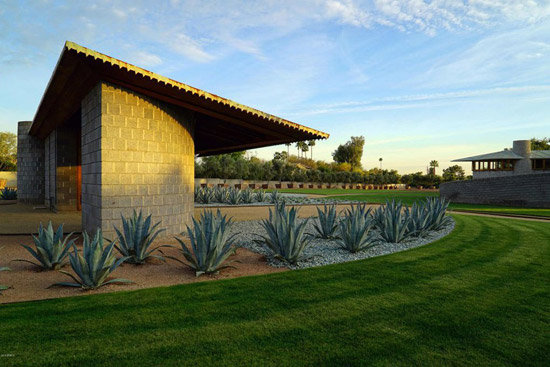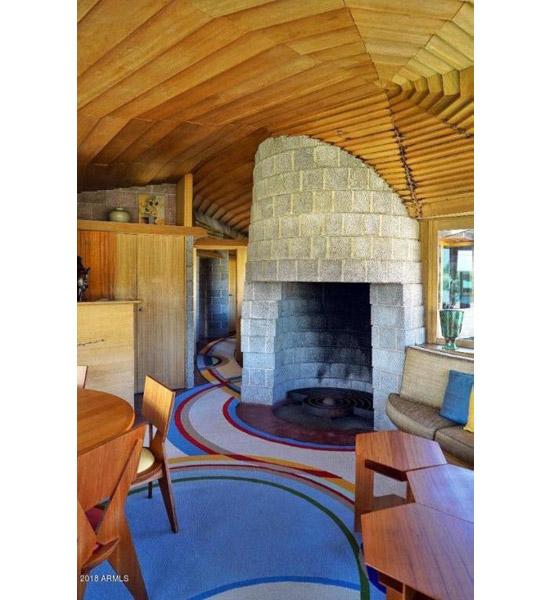 Via Curbed
Property Location