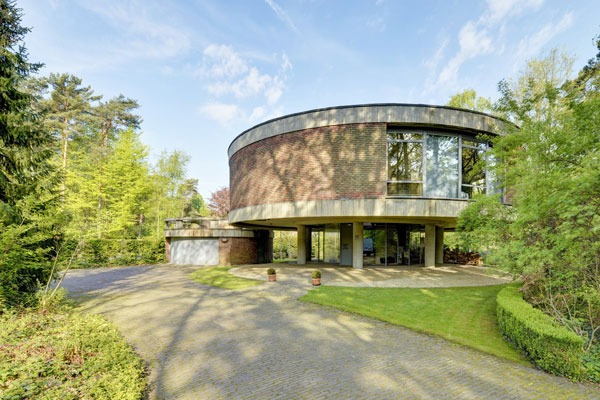 We are ending the week with something very special. This 1970s Jackie Cuylen-designed brutalist property in Herentals, Antwerp, Belgium.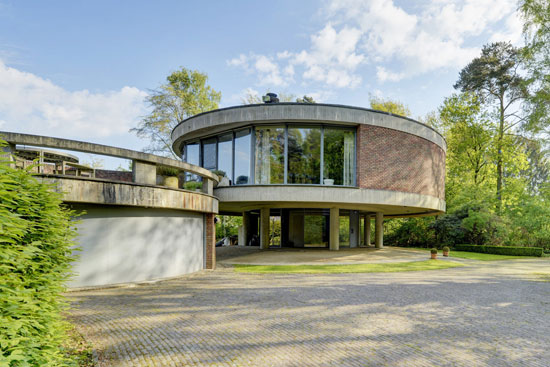 It dates back to the mid-1970s, with a design very much of that era and based on circles both for the main house, the garage and of course, the pool. We are big fans of circular houses, not to mention brutalist architecture, so this one is pretty much the dream.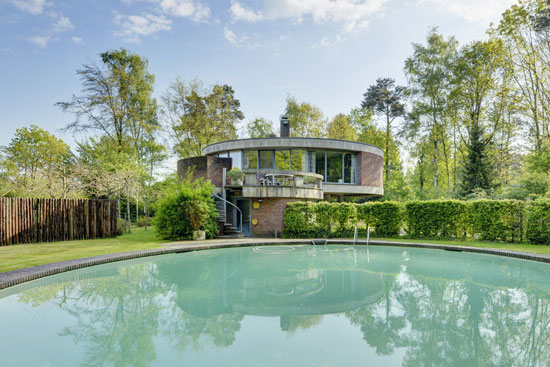 The architecture itself has barely changed over the decades, which is always nice to see. As for the interior, that has been updated in places, but very much in keeping with the original design.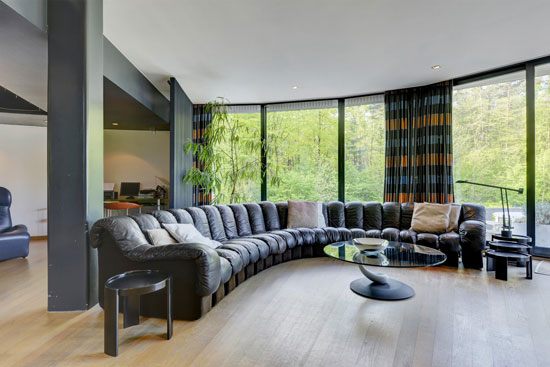 There is much to appreciate once inside too. The large windows, the exposed concrete and brick, as well as oak floors, the lovely flowing living space, the period bathroom and the fireplace in that expansive living room.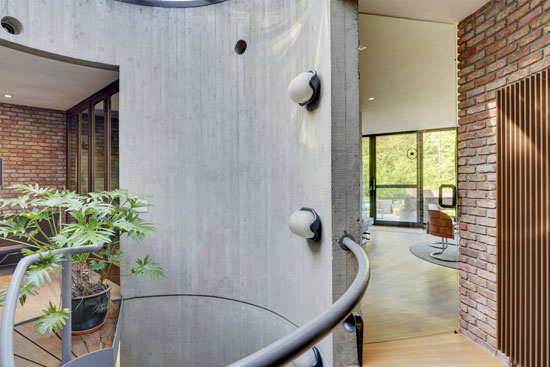 But best of all, none of the design inside looks 'forced' within those curved walls. It sits perfectly inside the bold design. Great architecture, clever design and a wonderfully maintained property.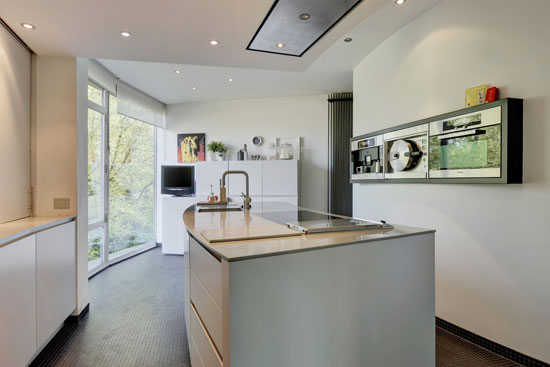 Once past those supporting pillars, you access the entrance hall with wooden staircase leading to the main accommodation. That's a large living room / reception on the first floor, which overlooks the garden and woodland via its full height windows, as well as two bedrooms (each with a bathroom), a 'laminate' room currently used as a bedroom, a recently upgraded kitchen, utility, desk area and bar. If you need extra storage, there is a dry basement for that very purpose.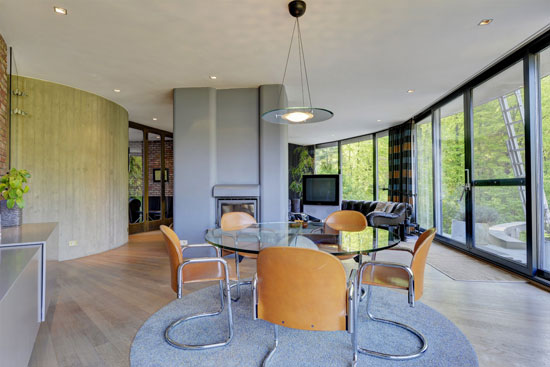 The garage is an architectural statement in itself, with that terrace area on the top (accessible directly from the house) and a changing room and toilet for the pool. Yes, the swimming pool, which is pretty much the cherry on top.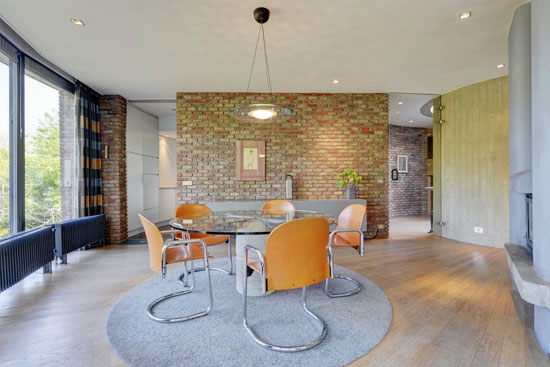 A rare opportunity to buy a house of this quality and uniqueness, it is on the market for €649,000. If you buy it, do give us a call. We would love to hang out by the pool admiring your new purchase.
Images and details courtesy of De Boer and Partners. For more photos, details and to make an enquiry about the house, please visit the website.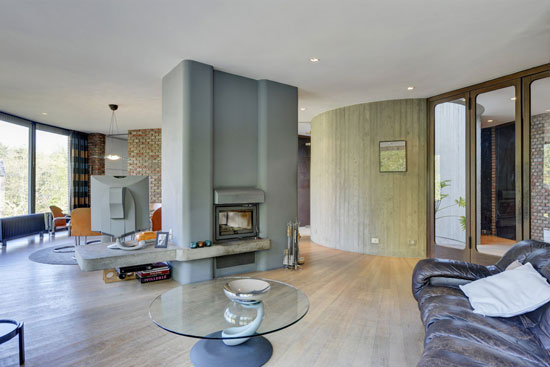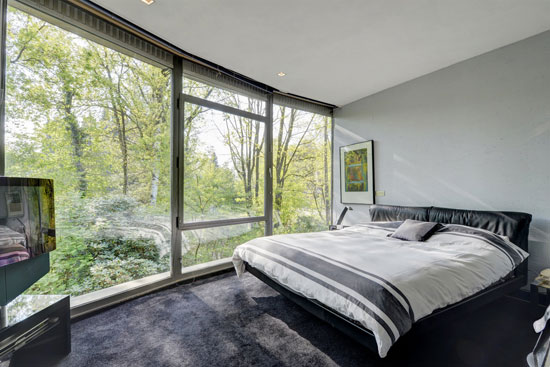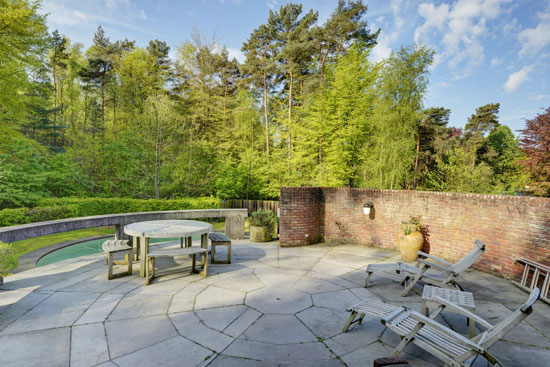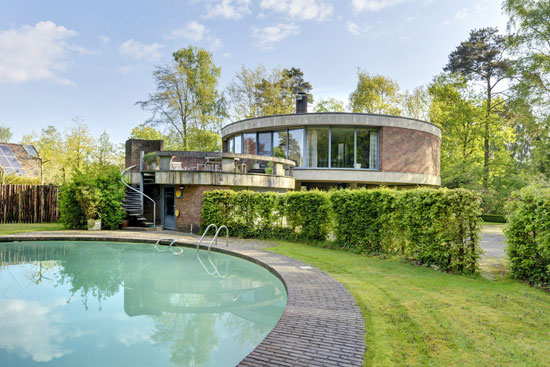 Property Location