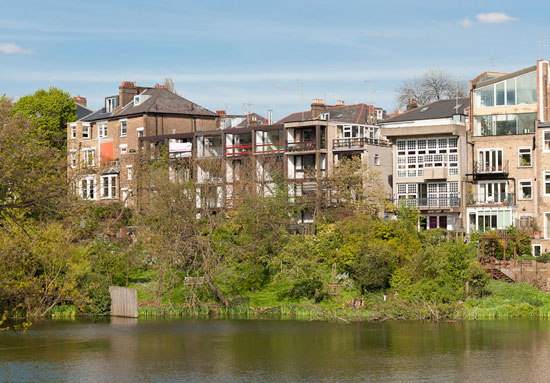 We did feature one of these some time back when it was a 'price on application'. When you see the price of this 1950s Bill Howell and Stan Amis-designed modernist property in South Hill Park, Hampstead, London NW3, you'll understand why.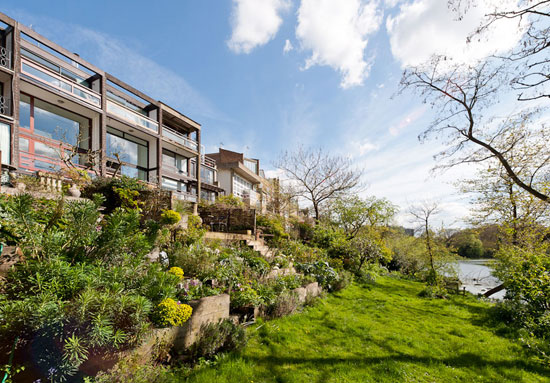 It's a stunning place, of that there is no doubt. Aa we hinted at above, this is one of a group of properties (six in total) that offer modernist architecture, a sought-after postcode, views over the Heath, off-street parking, a private garden and shared use of an orchard fringing Hampstead Ponds. Lovely.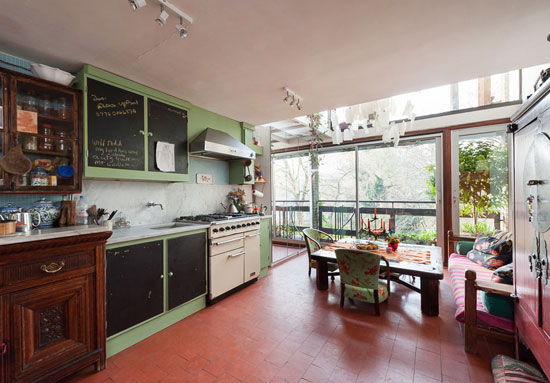 Bill Howell and Stan Amis built this (and the other five) in the mid-1950s based on Le Corbusier's Modulor system, with extensive accommodation over four floors. Yes, space is a selling point too. A virtual look around this place suggests it has hardly changed. Yes, the kitchen (and other areas) have been updated over the years. But by and large, this is still groundbreaking British midcentury design.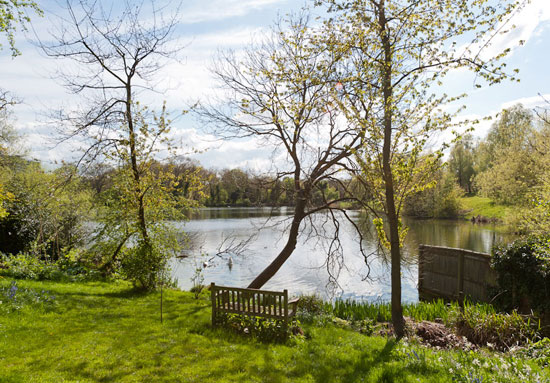 Indeed, the house here does still use the original configuration, including a self-contained one-bedroom flat on the lower ground floor with separate access from the street. Just in case you have people staying or indeed, you have staff. You might if you are paying this kind of money for a house.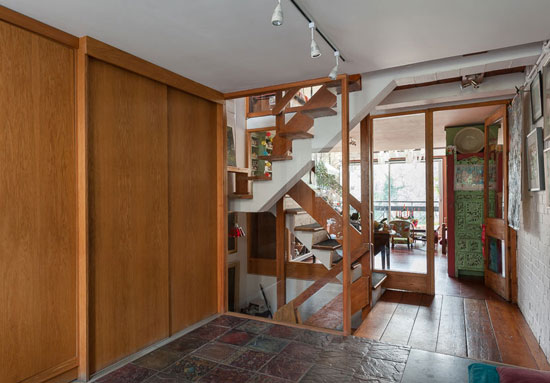 The ground floor offers a large entrance hall with coat cupboards, leading on to an open-plan (and part double height) kitchen and dining room. A spiral staircase takes you to the garden from here too. The first floor is the sitting room on the mezzanine, plus a bedroom at the front. Head up one more floor and you'll find two bedrooms and a bathroom. Outside space is a private harden, along with access to that shared orchard  and that all-important off-street parking space.
If you love it, you'll need to be pretty affluent to afford it. The asking price is £3,000,000.
Find out more at the Modern House website
Property Location